From the SFLA Blog
Students for Life Action to Counter NARAL Protest of Rep. Dan Lipinski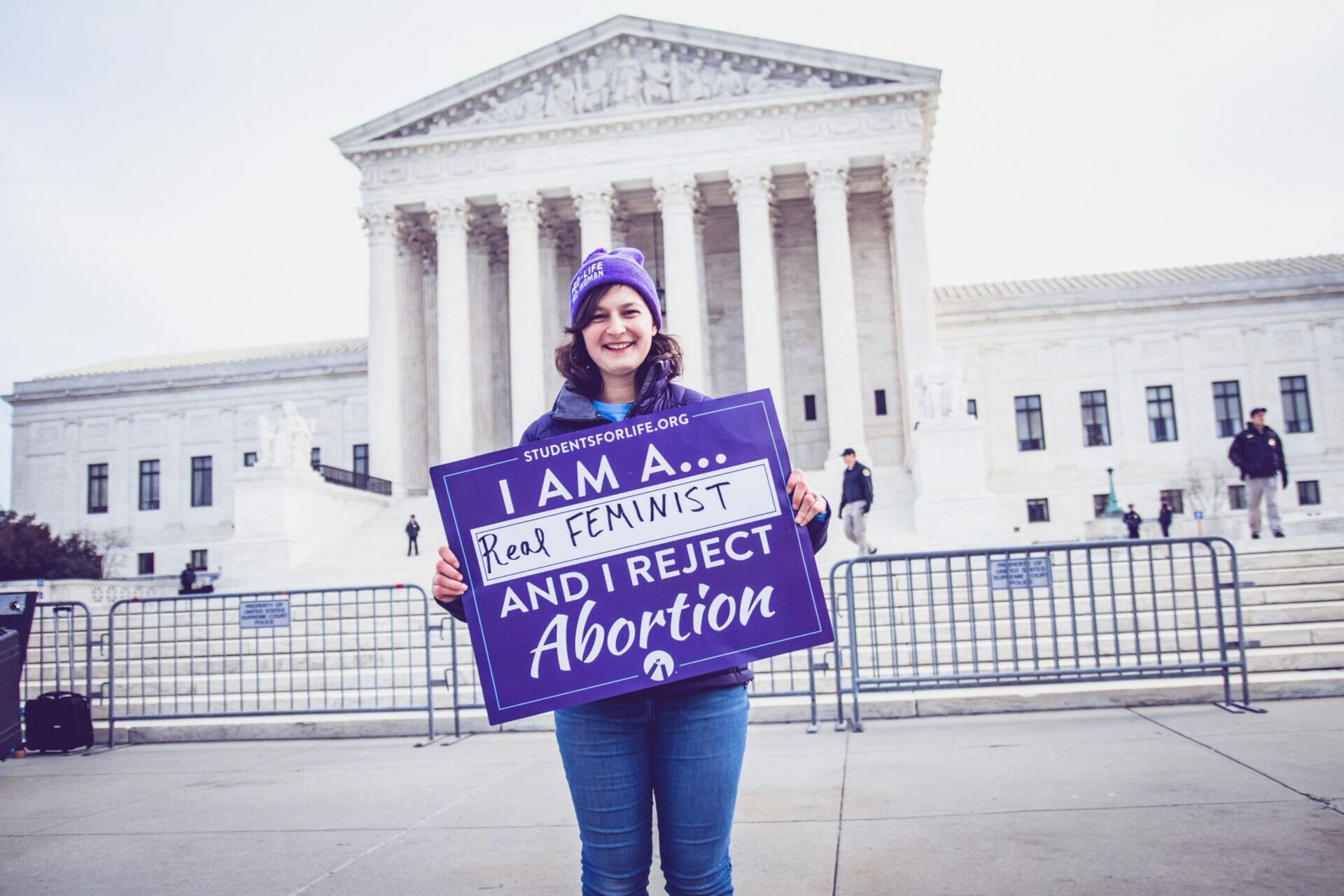 Kristi Hamrick - 04 Mar 2020
MEDIA ADVISORY: SFL Action will say THANK YOU to the Congressman, Wednesday, March 4, 2020 outside his office at 2346 Rayburn House Office Building, Washington, DC 20515,
Announces Door Knocking Campaign
"Students and pro-life activists will say thank you to an endangered species in Congress – the pro-life Democrat – letting Rep. Lipinski know that he is welcome in office and his work is saving lives," said SFL Action's Kristan Hawkins. "NARAL's efforts to drive pro-life leaders out of the Democratic Party represents a purge of conscience and kindness for the least of these."
Students for Life will also bring 12,000 baby socks to their counter event – a reminder of the babies aborted at 5 months of pregnancy and later who feel horrific pain during their abortions, increasingly viable babies who deserve their chance at life and may become victims of infanticide.
WASHINGTON D.C. (03-03-2020) – As NARAL Pro-Choice America protests at Rep. Dan Lipinski's office Wednesday at 1 p.m., during arguments at the Supreme Court over whether the abortion industry needs to follow the health and safety laws that protect women from dangerous abortion vendors, Students for Life Action volunteers will say thank you to Lipinski for his leadership on behalf of women and the preborn.
"The vigilantes for abortion who want to ensure that no pro-life Democrats hold office represent the worst of today's political activists. Abortion through all nine months up to and including infanticide for babies born during botched abortions horrifies people. Most Americans want limits on abortion, think women should be safe from dangerous and disreputable abortion vendors, and don't want their tax dollars spent to pay for abortion," noted Hawkins. "Rep. Lipinski's leadership on the human rights issue of our day represents a civility that used to be common among politicians from both parties. And the Congressman is making the smart choice for life when you consider the loyalty of pro-life voters."
Titus Folks, national campaigns advisor for SFL Action, said that in addition to saying thank you to the Congressman on Wednesday during NARAL's event, SFL Action was announcing a plan to knock on 5,000 doors in Lipinski's district to educate and engage with Illinois primary voters ahead of the March 17th election.
SFLA students will also have with them 12,000 baby socks representing the at least 12,000 babies aborted at 5 months of pregnancy and later, who can still face death by infanticide if born during a botched abortion. According to the Susan B. Anthony List, it is confirmed that at least 270 babies have survived abortion and lived to tell about it, with more on the way.
About the Math: For those who argue that late-term abortion and infanticide don't take place, consider this from National Review: "According to estimates from the pro-choice Guttmacher Institute, about 1.3 percent of annual abortions in the U.S. occur after 20 weeks, which does sound rare — until you consider that the Guttmacher also estimates about 926,000 annual abortions, meaning that about 12,000 take place after viability. As Ramesh Ponnuru often points out, that means there are more post-viability abortions each year than gun homicides, according to the most recent FBI estimates."
A more complete picture of abortion and how many women are harmed by it is not possible because there is no national abortion reporting law requiring tracking of infanticide, late term abortion, and complications, to name a few. Writing at RealClearPolitics, Hawkins noted, "The (Pro-abortion think tank the) Guttmacher Institute acknowledges that only 27 states even check on abortion complications and that states are not required to submit abortion data to the Centers for Disease Control. Added to the CDC data pool is information voluntarily offered to Guttmacher, which issues its own separate estimates of abortion and its impact, also without data from all 50 states … So all that we really know about the number and negative impacts of abortion in America comes to us from the abortion industry itself, which tells us to trust but never verify its reports."
MEDIA ADVISORY: Other SFLA events on Wednesday:
·     Wednesday, March 4th, SFLA students and spokespeople will be available beginning at 8 a.m. at the Supreme Court.
·     Wednesday, March 4th, Hawkins will participate in a Protect Women, Protect Life Rally at the Supreme Court that will feature Louisiana legislators, national coalition members, and pro-life leaders and legislators during an event set to run from 9 a.m. to 11:30 a.m.
For interviews or analysis, e-mail Kristi Hamrick at [email protected].