From the SFLA Blog
Students for Life Condemns Vandalism at Cal Poly–San Luis Obispo Ahead of Speaking Tour Stop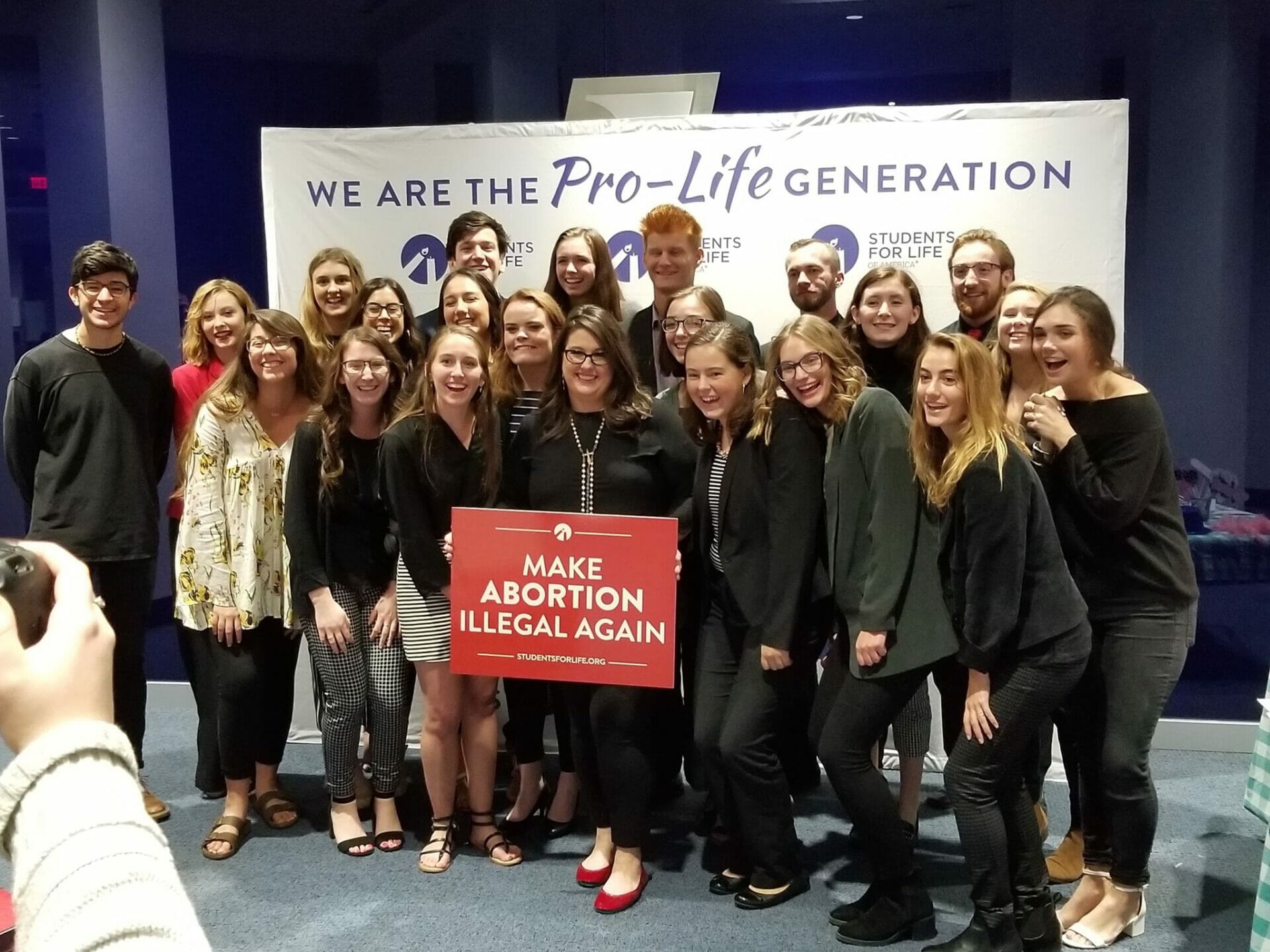 Brenna Lewis - 27 Feb 2020
"Colleges should be places open to learning and dialogue. We strongly condemn all vandalism against pro-life views," said Kristan Hawkins, president of Students for Life of America.
San Luis Obispo, CA (2-27-2020)–Reacting to the news that hundreds of fliers advertising her speech were torn down ahead of a speaking tour stop at Cal Poly, Kristan Hawkins stated, "Vandalism is a serious problem on college campuses with pro-life viewpoints regularly being targeted for supression by vandals. All of my speaking tour stops are free and open to the public, and I always take questions as part of the presentation. Instead of committing acts of violence against Students for Life, these vandals should come to my speech, ask questions, and engage with me."
Hawkins is speaking at Cal-Poly tonight as part of her national speaking tour, "Make Abortion Illegal Again: Helping Women and Families After Roe."  You can read more about her speaking tour here.
Over 300 fliers have been hung in residence halls, the student union, and academic buildings since January 22nd. According to Cal-Poly Students for Life, more than half have been torn down.
Kelsea Forward, the vice-president of Cal-Poly Students for Life remarked, "If people disagree with us, they should come to the event and ask a question during the Q&A session. If they're only trying to silence us, it proves they don't have a good argument."
The vandalism has been reported to the Bias Incident Response team on campus.
You can view a national map of vandalism against pro-life groups that Students for Life of America has been tracking  here. Kristan Hawkins has written about the threats to free-speech pro-life students face for the Wall Street Journal. You can learn more here.
For questions, please contact Matt Lamb at [email protected].
–30–
Students for Life of America is the nation's largest pro-life student organization, with over 1,225 student groups on high school and college campuses across the country.