From the SFLA Blog
A Mind-Changing Dialogue with a National Pro-Life March Protestor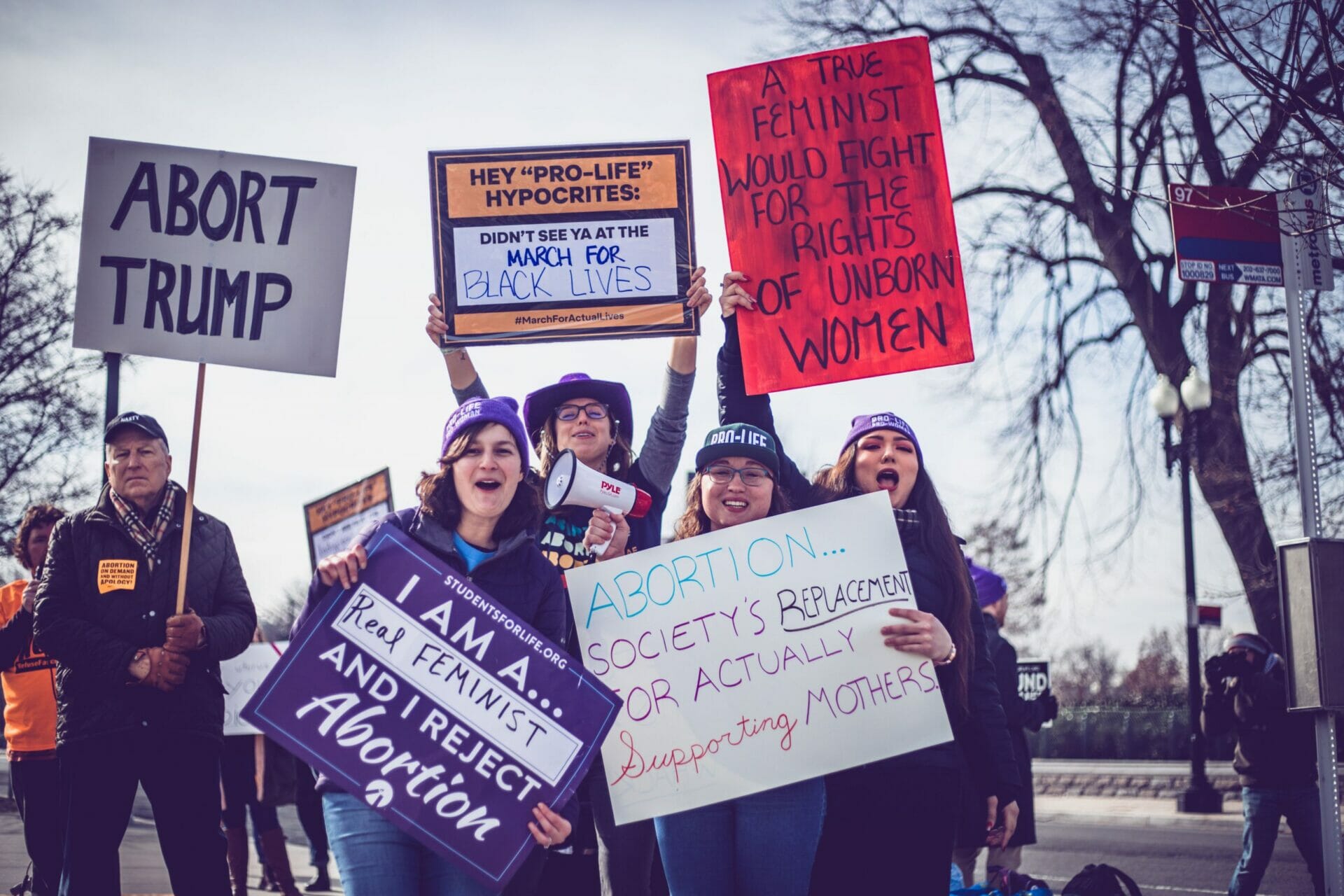 Stephanie Stone - 18 Feb 2020
I have attended the National Pro-Life March in D.C. since I was 12 years old. However, as a child, and eventually as a student, the passion and courage that swept over me whenever I'd march next to those who felt the same as I did, sometimes would hide itself whenever I was faced with a challenger.  
I was shy. And who could blame me? When faced with topics as heavy as abortion, it can be scary to face the rejection of peers and the heat of protesters and stand up for what you believe. But I now realize it is so important, and one life-changing conversation I was able to have at the Supreme Court this year during the National Pro-Life March helped me see that. 
I grew up as a student at the Catholic University of America, with my SFLA Regional Coordinator's help at the time. Now, as I've grown with Students for Life as a Regional Coordinator myself, one of the most important things I've learned is the importance and power of a single conversation – and the necessity of pushing past these fears to try and make real change through one-on-one dialogue and compassion. 
This year, a group of SFLA's staff members and students stood at the Supreme Court (SCOTUS) for the whole duration of the National Pro-Life March. We do this every year to make sure that pro-abortion protesters can't block the March as it makes its way to SCOTUS. Usually, a group of about 30 pro-abortion protesters are there. We try to civilly engage with them, have conversations, and stand along the sidewalk to make sure they don't disrupt the March. This is nothing new, though this year, the protesters seemed particularly violent and unwilling to talk. 
However, there was one conversation that made the whole day's efforts seem worth it. As I was standing on the curb, a pink-haired woman with a hand-made sign that read "My Body, My Choice" nudged me. I assume, attempting to nudge me off the sidewalk.  
We continued trying to get in front of each other in a passive-aggressive way for a few minutes. Finally, I got tired of the game, and I turned around and said, "Would you mind not pushing me, please? Instead, can we have a conversation?" 
The woman looked at me funny, and she shook her head. "I'm not interested in talking with you." 
I turned around and thought I wouldn't hear anything more, but then she asked, "What did you want to talk about?" 
Then, we were off. I asked her why she was there. We talked about women's rights. We talked about her past history with abortion, and about my work and why I felt called to be there. We got to a point where we were even laughing with each other, and she showed me a picture of her son, who is now in college.  
Women next to me from Silent No More eventually got involved in the conversation, and we all were just a group of people who were seeking truth from each other, if only for a moment. It was one of my favorite moments from the whole March.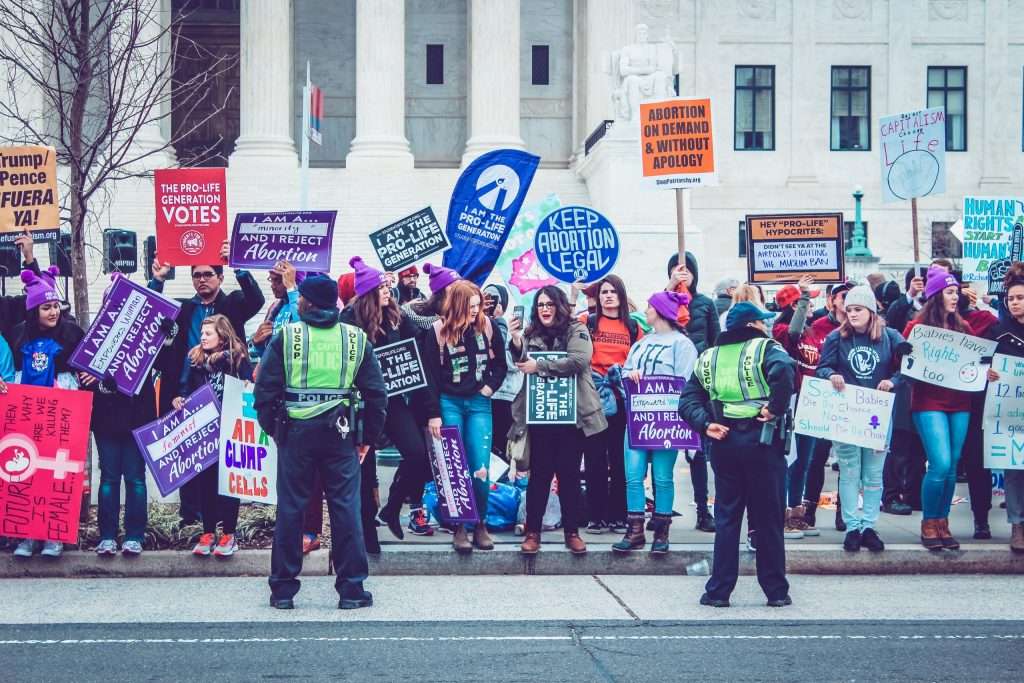 It was a great conversation. One I almost shied away from having. But you know the best part? After our conversation, she concluded, "I'm not sure how I feel about this right now. I'm a bit confused on what I believe. I think I'm going to leave."
And she stopped protesting us and left. 
I never thought I'd see such a visible moment of change during a conversation (especially in the midst of a typically radical pro-abortion crowd). You just have to be bold enough to step up in your truth and be a listening ear to the person across the aisle. Stand firm in your truth, speak it, and live it. At times, I feel like I have hundreds of empty conversations. But sometimes, and you never know when it's going to be, lives will be changed. 
Don't forget that the person protesting you is a person, too. Go up and start a conversation. That first moment is the hardest part; once that's done, conversation flows. More often than not, you'll find some kind of common ground and you might even be able to make a difference in that person's life… or, at the very least, you'll learn something from them. You've just gotta take the first step!