From the SFLA Blog
Pro-Life Students Collected 150,000 Diapers Last Fall To Help Pregnant And Parenting Students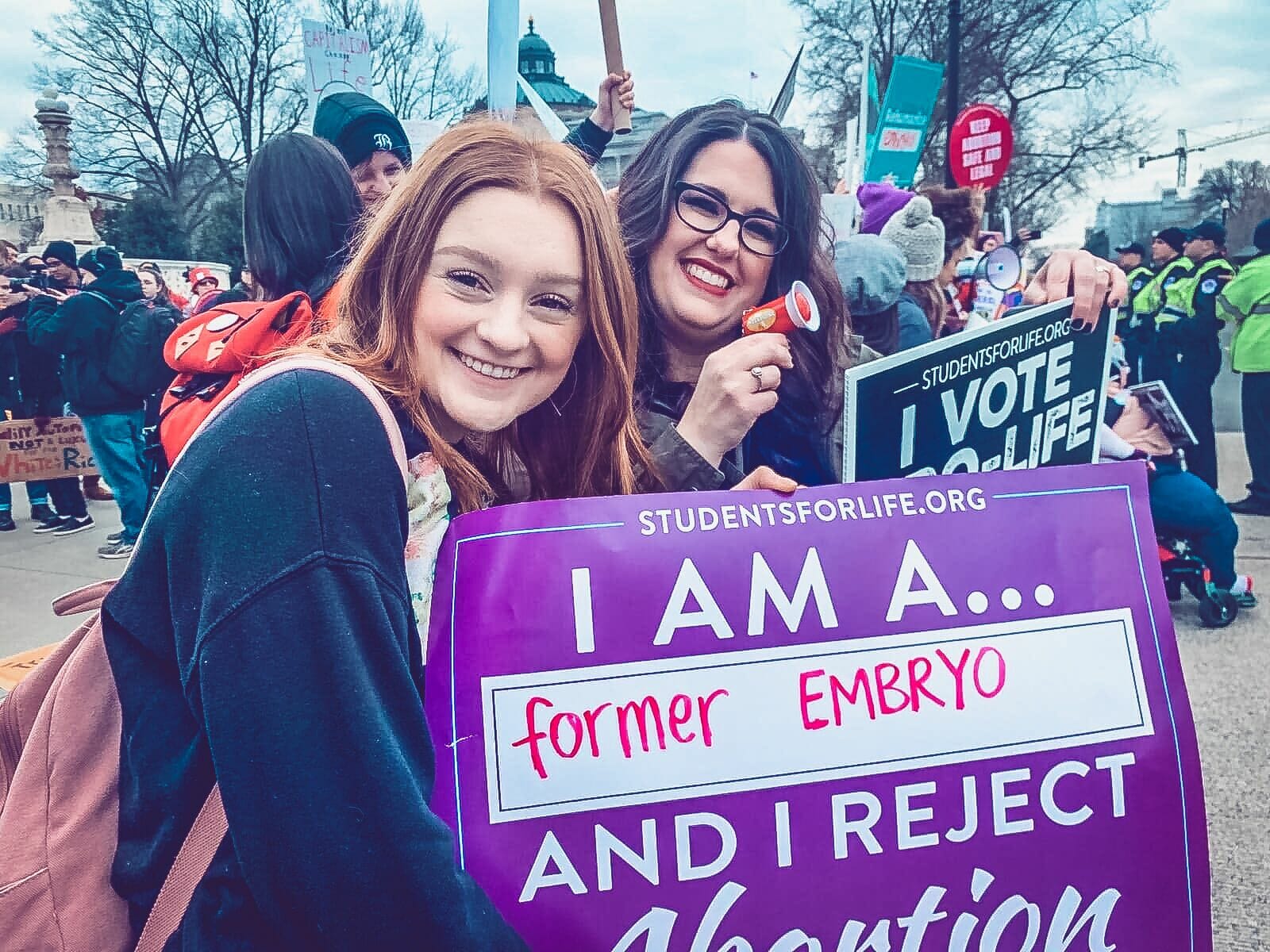 Brenna Lewis - 12 Feb 2020
The pro-life generation understands that to abolish abortion, we have to make it both illegal and unthinkable. One way we make it unthinkable is by walking alongside pregnant and parenting students to ensure they are supported and that they are provided with the resources to choose life.
In Fall 2019, Camille Cisneros, the Pregnant on Campus Director for Students for Life reported some amazing numbers!
Students for Life groups hosted at least 29 diaper drives, collecting in total over 150,000 diapers.
Groups also hosted at least 85 fundraisers for local pregnancy resource centers, which led to $22,250 raised to help families choose life. This money helps pay for groceries, diapers, and job training so that families don't feel pressured to have an abortion for economic reasons.
Furthermore, students raised over $33,000 for pregnant and parenting scholarships. Many pregnant and parenting students have told us that even just $500 has helped them, because it showed that there was someone at the school who understood what they were going through.
Students and groups also spent over 1,000 hours meeting with women facing unplanned pregnancies as well as volunteering at pregnancy resource centers or raising money for PRCs or scholarships.
Cisneros added, "These numbers are amazing and show what the pro-life generation can accomplish. It can seem overwhelming to get started, but in reality it is very possible! All a student needs is the interest to help out and we can help them make a difference."
Want to help your pregnant and parenting students on campus? E-mail Camille Cisneros today and she can get you started. You can also find great resources at pregnantoncampus.org.
READ MORE: How You Can Help Pregnant Students Using Title IX