From the SFLA Blog
The Leader of Trump's De-Regulatory Agenda is Speaking at the Sold-Out 1st Ever National Pro-Life Summit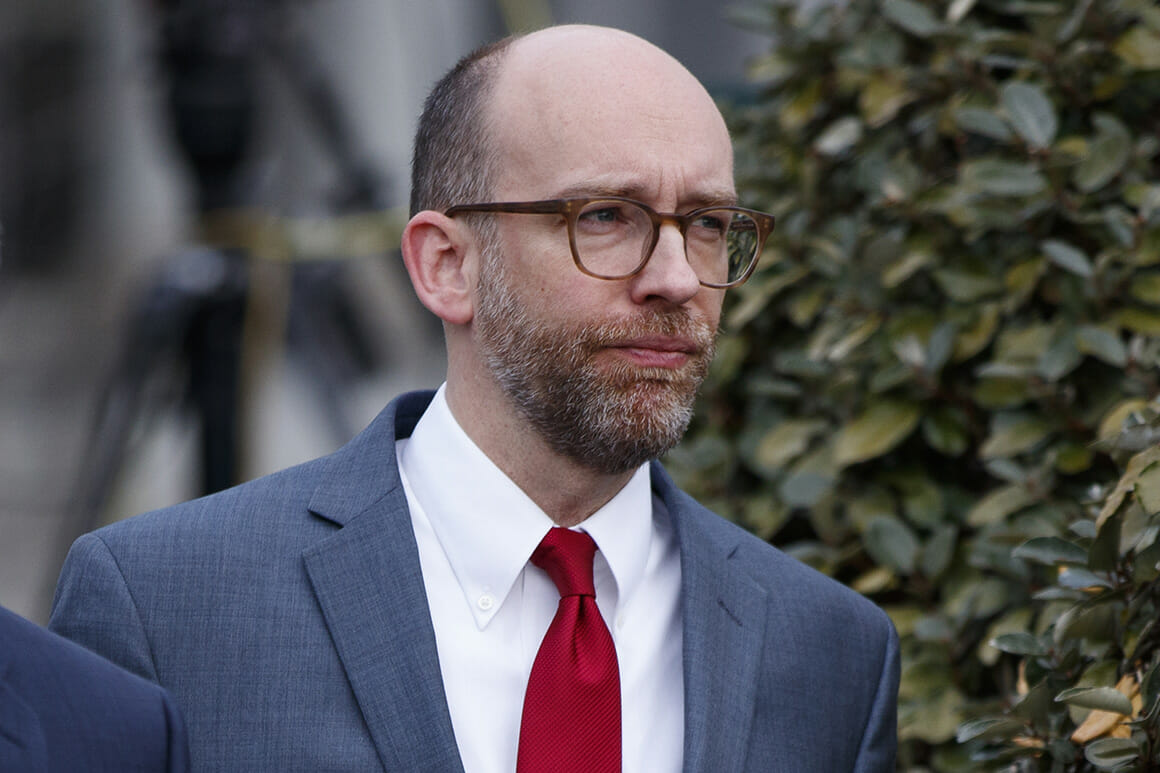 Kristi Hamrick - 21 Jan 2020
And Others You Won't Want to Miss at the 
Be a History Maker, National Pro-Life Summit
Sponsored by Students for Life of America, Students for Life Action, the Heritage Foundation, Heritage Action, Live Action, and Alliance Defending Freedom
"In their Annual Report, Planned Parenthood bragged that they've trained over 400 people and started 81 new 'Planned Parenthood Generation' groups last year. On Saturday at the National Pro-Life Summit, we will train more than five times that number, and the event is now sold out and selling standing room only tickets," said Students for Life of America President Kristan Hawkins. "Last year, SFLA launched 125 new Students for Life groups on campuses making us more than 1,250 strong in all 50 states. This school year, we will have more than 250,000 conversations for life. Journalists who want to talk with the future leaders of the pro-life movement should come to the event Saturday."
MEDIA ADVISORY: Slated for the day after the National Pro-Life March, Jan. 25, 2020, the event will take place at the Marriott Marquis Washington D.C. beginning at 9:00 am ET.
CREDENTIALED MEDIA can register by clicking here: https://prolifesummit.com/media/
ALERT: For a Time-Lapsed Video of the Complete National Pro-Life March on Friday (January 24th), go to Facebook.com/StudentsforLife
Video expected by about 6 p.m. ET, 
To view last year's National Pro-Life March Time-Lapse, click here.
WASHINGTON D.C. (01-21-2020) – Now confirmed as a speaker at the National Pro-Life Summit is Russ Vought, who is Trump's appointed Director of the Office of Management and Budget (OMB). It's a lengthy, lesser-known title, but to the pro-life movement, Russ is better known as the man behind the plan to defund Planned Parenthood of $60 million Title X dollars.
Russ Vought has served as the Acting Director of the White House Office of Management and Budget since 2017 and has been with President Trump since day 1 of the Administration. He is in charge of writing the President's Budget, oversees all deregulation efforts, and implements President Trump's policy agenda across the Executive Branch. As the Acting Director of OMB, he is tasked with ensuring any and all regulations are aligned with the President's policies, importantly, those concerning Title X, taxpayer funding of abortion, and conscience and religious freedom protections.
Acting Director Vought graduated from Wheaton College (IL) and also holds a JD from the George Washington University Law School. He lives in Virginia with his wife and their two daughters.
Click here to read more on Vought's Title X efforts. 
Vought will join a number of pro-life, pro-family luminaries speaking at the event including Gov. Scott Walker; Charlotte Pence, best-selling author & the daughter of Vice President Mike Pence; David Daleiden, citizen journalist; Matt Birk, former American football center and Super Bowl champion, and more. Click here to learn more about confirmed speakers and here for the event schedule.
"The Pro-Life Generation is gearing up for Life after Roe, training at events like the National Pro-Life Summit and organizing for the day that the poorly decided Roe v. Wade collapses and the issue of abortion returns to the states," said Hawkins. 
To learn more about watching on-line, click here.
On Friday, 1/24, during the National Pro-Life March, Students for Life of America will be out in full force and available for interview. FOR INTERVIEWS in front of the Supreme Court, contact Kristi Hamrick at [email protected]