There are MANY different ways you can take action to protect the preborn. Students for Life, after years of working with students and learning what works and what doesn't, has adopted what we call the 5 Pillars of Pro-Life Activism. These are the five primary ways we approach the fight to abolish abortion.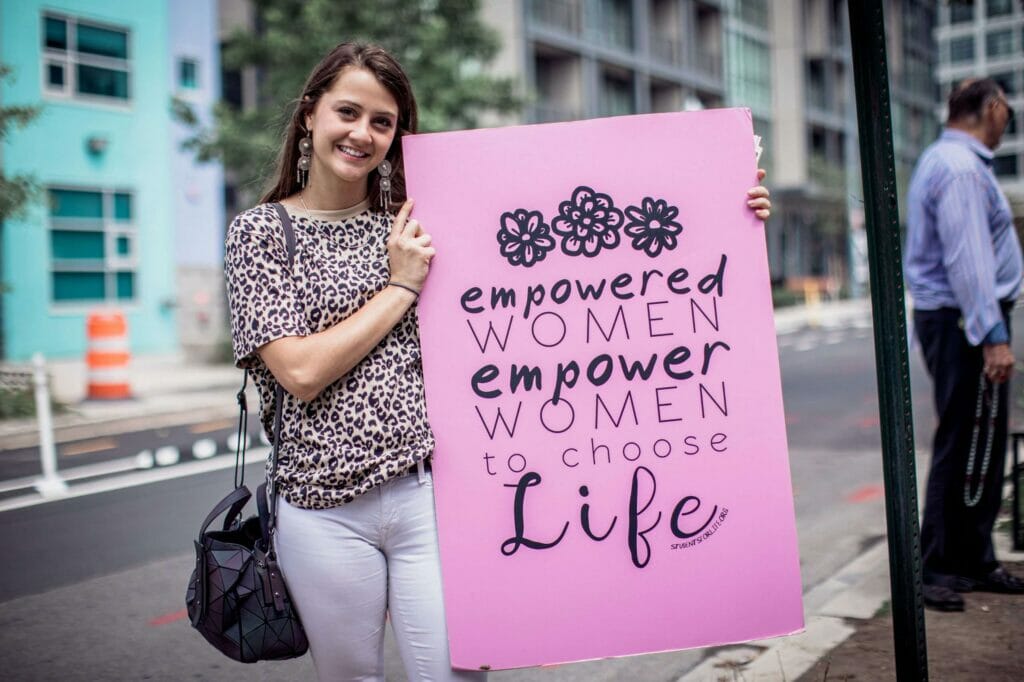 Supportive Services is another pillar Students for Life of America specializes in – but for us, it's under an initiative called Standing With You (formerly known as Pregnant on Campus). This program is all about making sure that young women are empowered to embrace both their children and their education. This can be done using displays, speakers, tabling, flyering, and other outreach.
The primary goal of Supportive Services is to make students aware of pregnancy resources & support so that student mothers don't feel like they need to choose. As such, it's a good idea to be well-versed in Title IX facts (which deals with the legal rights of pregnant students) and talk to your SFLA Regional Coordinator ([yourstate]@studentsforlife.org) about how to do successful supportive outreach.
Explore the ideas below to start ensuring the pregnant & parenting students on your campus are supported AND start changing your school's environment & policies to make it more accommodating.
You can find our Supportive Services event guides at SFLA HQ! These guides include complete instructions on how to plan...
Arranging Gifts for an Expecting Mom
A Baby Item Drive
Letters of Support
Meals for Moms
A Grad Cap Display
and many more!