Reduce the Supply & Demand of Abortion
There are MANY different ways you can take action to protect the preborn. Students for Life, after years of working with students and learning what works and what doesn't, has adopted what we call the 5 Pillars of Pro-Life Activism. These are the five primary ways we approach the fight to abolish abortion.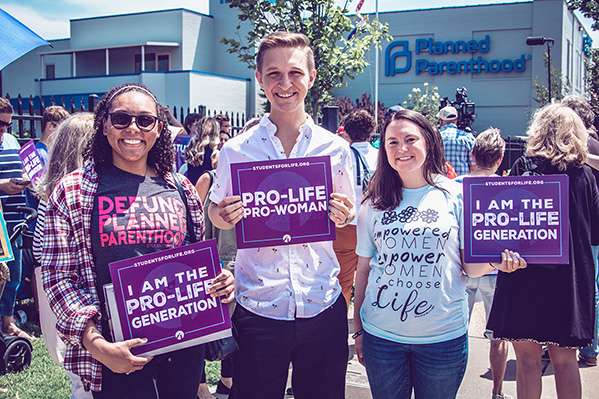 Industry Impact deals directly with Planned Parenthood and the rest of the abortion industry. Part of making abortion unthinkable is educating and encouraging potential abortion customers that there are better options for them. Abortion is a business; if there are no customers, there is no abortion.
The primary goal of Industry Impact is to reduce the supply and demand of abortion. This includes working to keep new abortion facilities from opening, shutting down existing ones, witnessing on the sidewalks outside of abortion facilities, resisting Planned Parenthood's sexual education in schools, and more. Talk to your SFLA Regional Coordinator ([yourstate]@studentsforlife.org) about how to successfully engage in Industry Impact.
You can find our Industry Impact event guides at SFLA HQ! These guides include complete instructions on how to plan...
A Planned Parenthood Display
Abortion Worker Outreach
Closing a Local Abortion Facility
Sidewalk Counseling
A Prayer Vigil
and many more!