Experiencing Harassment or Cyberbullying?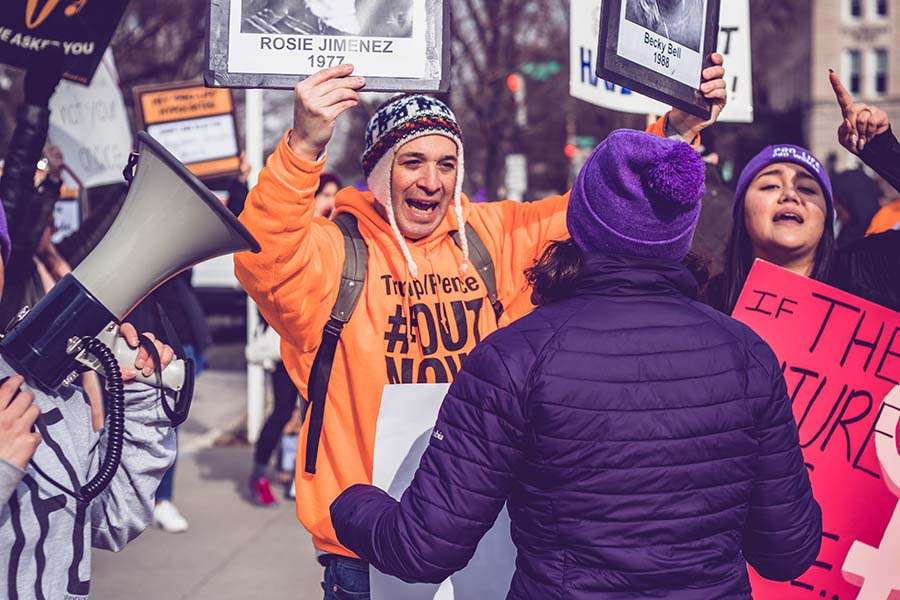 Are you a pro-life student who faces harassment online? You are not alone.
Although controversy is unavoidable when it comes to abortion, bullying is unacceptable.
In recent months, pro-life students across the country experienced an increase in aggressive interactions with their pro-life posts online. Although abortion creates controversy, both in person and online, it is a problem when controversy turns into harassment.
So… when do online disagreements turn into cyberbullying?
Disagreements are bound to happen when having conversations about abortion online. However, messages on any platform turn into cyberbullying when they are meant to intimidate or threaten someone based on content they have posted.
No matter what you face on campus or online as a pro-life activist, there are resources and support to help. If you are facing hostility for your pro-life views, take action by following these easy steps:
1. Take pictures, videos, or screenshots of the aggressive behavior.
2. Contact your SFLA Regional Coordinator for help, which could entail anything from moral support all the way up to legal action. Simply email [yourstate]@studentsforlife.org.

3. Read about your free speech rights.