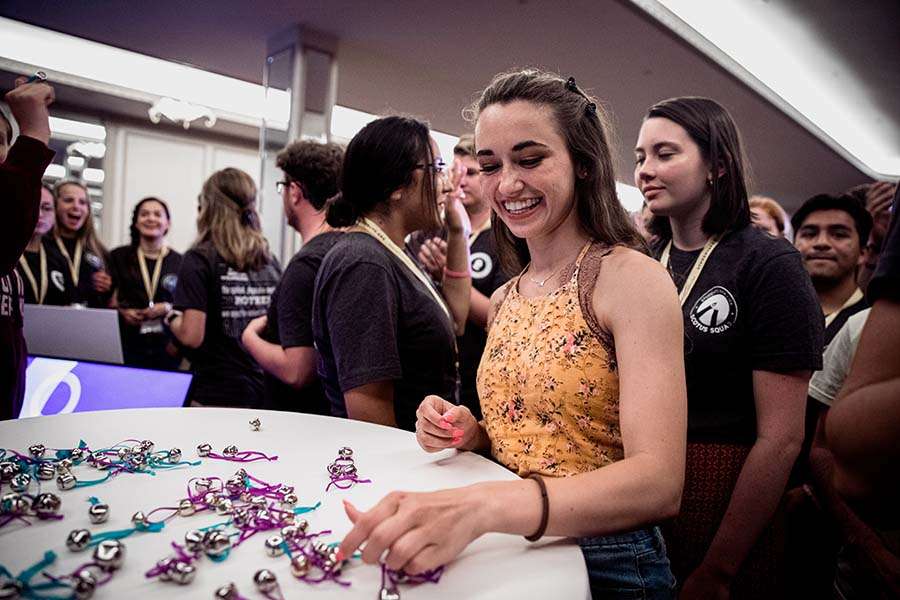 Students for Life of America offers a variety of pro-life resources… but they're only free for Students for Life groups!
The SFLA Field Team, which is made up of nearly 50 Regional Coordinators who oversee every state, works full-time to serve you. Our mission is to equip you to be the best pro-life leader you can be on your campus. In addition to offering the following assistance, your Regional Coordinator is there to guide you in any way you may need. Never hesitate to reach out! Just email [yourstate]@studentsforlife.org.
Students for Life HQ
Discover YOUR place in the pro-life movement. Find the tools you need at the online headquarters for the Pro-Life Generation. Membership to Students for Life HQ is FREE, but the benefits are priceless. Join today, and you'll immediately receive training.
Follow SFLA on Social Media
One of the quickest, easiest ways to stay informed and get access to shareable pro-life content is to follow us on social media. Just search 'studentsforlife' on any platform, or click the icons below to follow us today.
Subscribe to "Explicitly Pro-Life"
The president of Students for Life of America, Kristan Hawkins, has a podcast called Explicitly Pro-Life. The show is a hard-hitting, no-nonsense experience that tackles the tough questions head-on. To date, Kristan has hosted guests like Lila Rose, Michael Knowles, Abby Johnson, and Charlotte Pence.
Subscribe anywhere you get your podcasts.
Request an In-Person Pro-Life Training from SFLA
Your SFLA Regional Coordinator can train your group (or your class, school, youth group, etc.) on dozens of different pro-life topics for free.

A few of our most popular trainings include...
Apologetics 101 (How to Defend Your Pro-Life Stance)
Embracing Controversy
Group Recruitment
Fetal Development
and dozens more!
Contact your Regional Coordinator at [yourstate]@studentsforlife.org to see the full list and request a training.
Students for Life Resources
Our collection of material resources can be found here. If you don't find what you're looking for, be sure to ask your Regional Coordinator. Our free training & resource portal, Students for Life HQ, is constantly being updated and added to.

Students for Life offers the following:
Pro-life displays (tabletops & larger banner displays)
Topic cards
Drop cards
Guidebooks
Activism Kits

College
High School/Homeschool

Event-in-a-Box
Pro-life stickers
Social media graphics
and more!