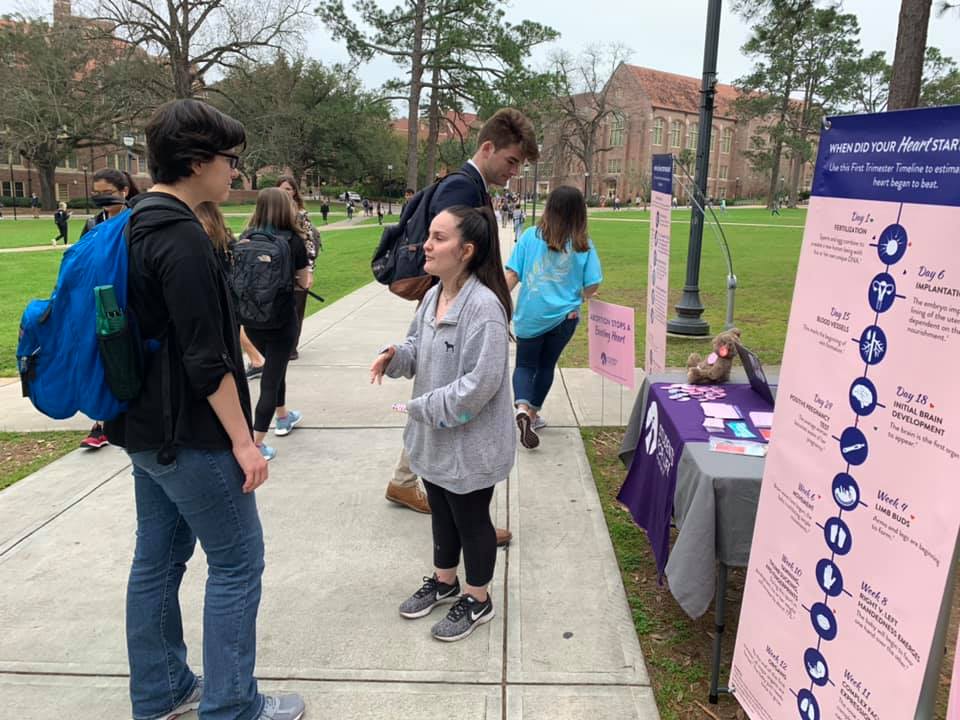 Each semester, Students for Life of America creates a large-scale campus tour display that focuses on a specific abortion-related topic. These displays are built to change minds. They are professionally made, thoughtfully worded, and aesthetically attractive. Campus tour displays typically consist of anywhere from 3-6 vertical banners, accompanying materials (depending on the topic), an interactive element, relevant topic cards to pass out, and training from SFLA on the subject matter.
Past campus tour displays have included…
We Don't Need Planned Parenthood
Abortion is Violence
Life After Roe
They Feel Pain
What Has Roe Done?
The Planned Parenthood Project
Heart to Heart (addressing fetal heartbeats & first trimester abortion)
Planned Parenthood Truth
We Care (addressing abortion in cases of sexual assault)
Because our tours travel the entire country, campus tour displays are only available in each state for about one month out of each semester. Interested Students for Life groups should contact their Regional Coordinator at [yourstate]@studentsforlife.org at the beginning of each semester to schedule their tour stop before available dates are gone.