Does your school need a wake-up call? Hosting a display that shows the magnitude of lives affected by abortion is a gentle and peaceful way of informing your campus why it's important to take a stand for life. Sometimes, our peers don't understand to what extent how many lives are taken by abortion each day. It's our job to remind them that abortion stops a beating heart.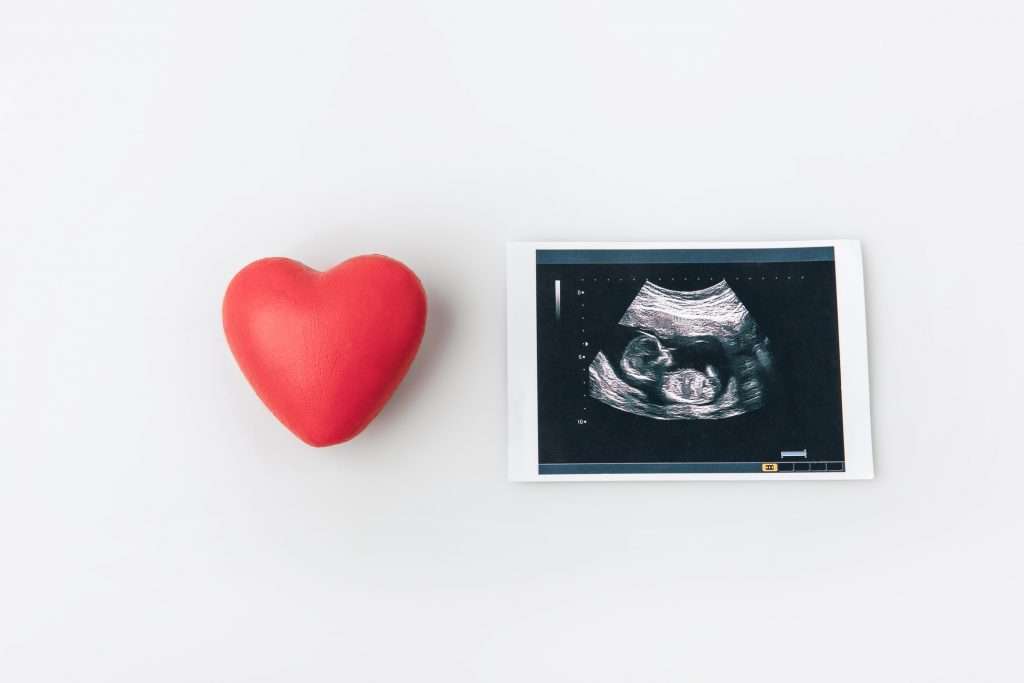 SFLA Resources to Request from your Regional Coordinator:
"Fetal Development" topic cards
"What has Roe Done?" topic cards
"Apologetics 101" training
Steps:
Decide how you want to display the Hearts.

Cut-out hearts to display on a wall.
Draw hearts on the sidewalk in chalk for an outdoor display.
Place hearts on a poster board for a tabletop.
Make a pile of hearts to show volume.

Reserve a space for the display.

Decide when and where you want to host the display.
A high-traffic area is best because you want as many peers as possible to see your display.
If displaying on a wall, you will likely need to get permission from your school. Generally, you should ask no matter what format you decide on, but if they say no, don't take it lying down if you feel you've been discriminated against. Reach out to us for help.
Try to host the display for multiple days. This way, you will be able to impact more students with different class schedules.

Make the Hearts (if using paper).

Make it a meeting! Use the meeting before your display to cut-out paper hearts.
Bring construction paper and ask members to bring scissors to help cut them out.
Decide how many you want to display (one for every abortion? 3,000. One for every 10 abortions? 300. etc.) There are a lot of different math variations.
Assign one person to make a sign that explains what the display is for those who may not know. For example, "Abortion stops 3,000 beating hearts every day."

Make flyers.

Ask one of your artistic group members to create quarter or half sheet flyers for the display. Explain on flyers that each heart represents X number of lives lost to abortion in the U.S. each day. You will also want post-abortion resources included and your local pregnancy help center information. Include ways students can get involved with your group at the bottom (next meeting time, social media, email, etc.).

Organize workers for the display.

You will want multiple people to help set up and take down the display if you are displaying on a wall.
If this is a chalk display, you will need lots of group members to assist in drawing the hearts on the sidewalk.
If this is a display that you are going to host during certain times, ask members to sign up for shifts to work the display. You will want at least two members present at all times.

Host the display!

If you are doing chalking, come prepared with sidewalk chalk and a location picked out ahead of time to draw the hearts (High-trafficked area of campus).
If you are doing the display on a wall, instruct students to help you tape the hearts up. Don't forget to put up some explanatory signs that help students understand what your display is showing.
If you are doing a tabletop, hand out flyers to students as they walk past, smile, and say, "Here's some information on our display!" If someone is upset and angry, stay calm. Remember, you don't know their story. They may have abortion in their past. You are representing your group, Students for Life of America, and the pro-life movement. Be loving, be kind, be truthful, and your display will touch many people.
Be on the Look Out for Chalk Washers:
If you decide to chalk the hearts, make sure to be on the lookout for students or teachers who might try to wash them off. If you see anyone trying to wash away your display, get it on video and send it to your Regional Coordinator.
What to do with the hearts?
If you choose to do the cut-out hearts, save them to be used again. We're sure that next year's group will thank you for it!
Questions? Contact your Regional Coordinator at [yourstate]@studentsforlife.org for more information.