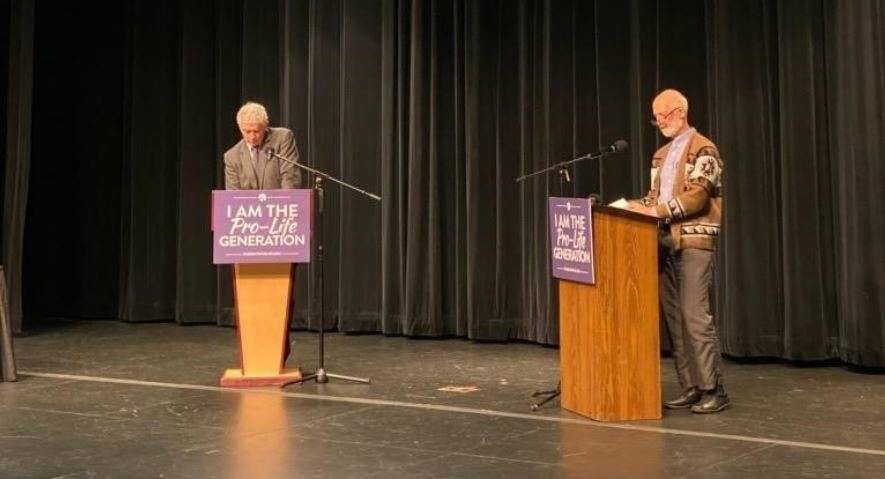 Debates and Panel Discussions are excellent ways to reach out to the academic community at your school.
These events are somewhat unique because they bring together experts of opposing viewpoints. Because both sides are represented, you'll typically have greater attendance at debates/panels.
Often, bringing just one speaker to campus presents a financial burden. If requests for multiple speakers is presenting budgetary challenges for your group, reach out to Students for Life for fundraising ideas.
Step by Step Guide
1. Get in touch with a pro-choice group from your campus or community, and ask members to meet with you to discuss the possibility of having a debate. Bring a list of topics to the meeting so that you can choose a topic that interests both sides. 
2. Find your speaker. You can bring a pro-life speaker who is local to your university to save funds, or you can bring a more well-known pro-life speaker. Some well-known pro-life debaters:
Scott Klusendorf, Life Training Institute
Steve Wagner, Justice for All
JoJo Ruba

, Faith Beyond Belief
3. Advertise your event well! Invite other campus political groups, as well as the Women's Center, to attend your event. Ask your professors to tell all their students about the event. Put flyers up around campus, chalk, and use word of mouth and social media to get information about your event around campus.
4. Educate yourself about the topic of debate, so that after the speakers are done debating you can ask informed, thought-provoking questions. In addition, educating yourself will help you reach out to students who are interested in your group leading up to and after the time of your event.
5. Be respectful! During this type of event, you will have attendees from both sides. Be respectful and intelligent when you stand up for your beliefs. This will give a positive face to your campus group and to the pro-life movement in general.
Need help organizing a debate or panel? Ask your SFLA Regional Coordinator by emailing [yourstate]@studentsforlife.org.