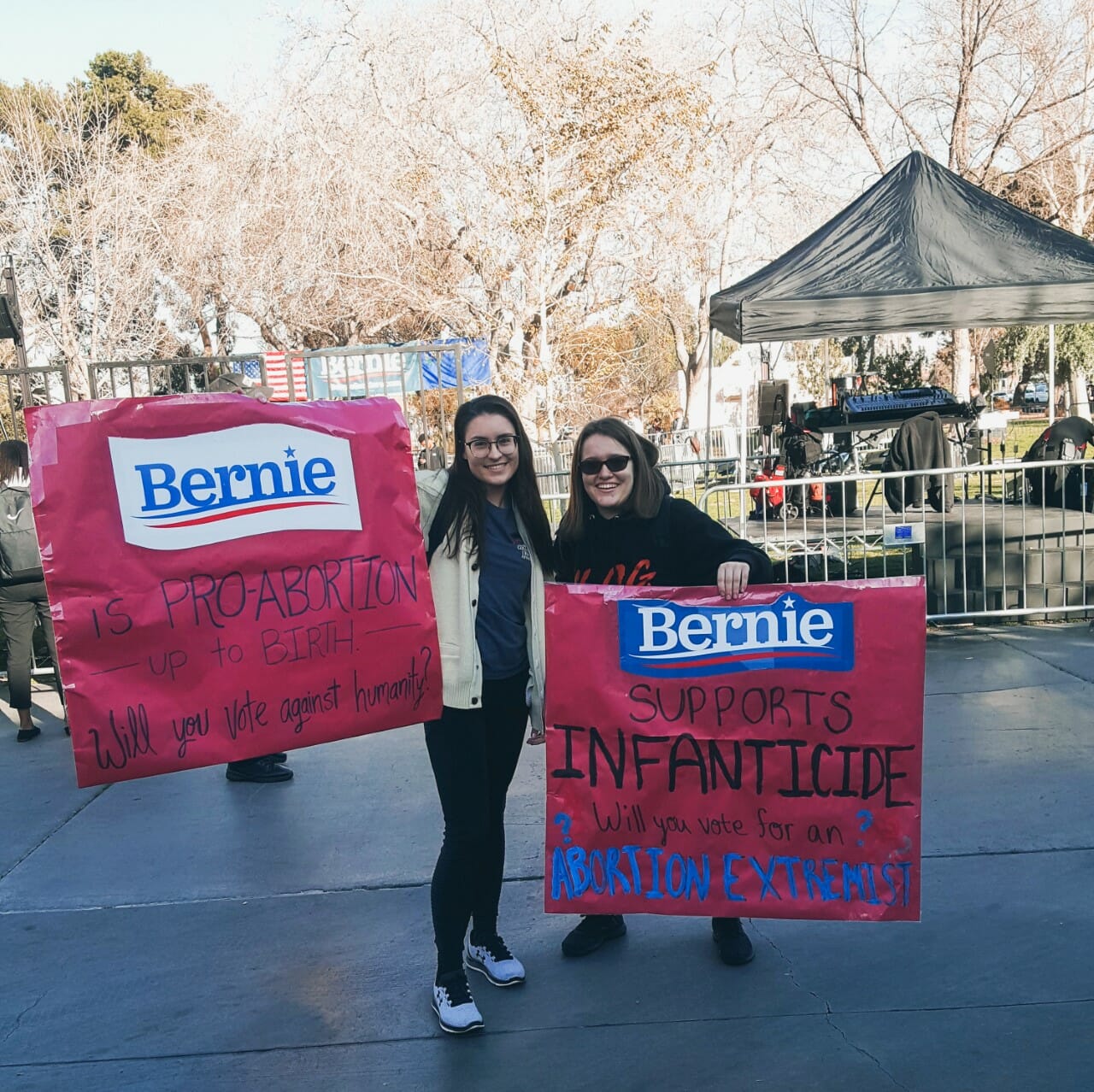 Did you just notice that the pro-choice group at your school is hosting a display? Maybe you just walked by it and want to do something about it, but don't know where to begin. Well, don't stress! You can easily counter their display and show love for both the mother and her child.
SFLA Resources to Request from your Regional Coordinator:
A variety of SFLA info cards, so that you are prepared for whatever situation you run into on campus. For example:

Human Rights/Fetal Development
Why We Don't Need Planned Parenthood
The Planned Parenthood Project
Life of the Mother
"What About Sexual Assault?"
Post-Abortion Resources

"Rapid Response" training
"Apologetics 101" training
Steps:
Contact your Regional Coordinator.

Tell your Regional Coordinator what's going on; we'll help you come up with a game plan.

Inform your group members.

Text your group members to let them know that you saw your pro-choice group's display and ask them to help you counter it.
If you know ahead of time, reserve a table near their display!

Make a plan.

Decide if you want to hold pro-life signs across from the pro-choice display, pass out pro-life materials nearby, or something else. Whatever you decide, make your goal to inform your classmates through kind and compassionate dialogue and a pro-life presence.

Counter the display!

When you hand out the flyers to students as they walk past, smile and say, "Did you get one?!" If someone is upset and angry, stay calm. Remember, you don't know their story. They may have abortion in their past. You are representing your group, Students for Life of America, and the Pro-life Movement. Be loving, be kind, be truthful and you will touch many people.
Questions? Contact your Regional Coordinator at [yourstate]@studentsforlife.org for help.