Remember, each school is different, as are each school's policies for becoming an officially recognized group. Check out your Student Activities, Student Life, or Student Government office for details on becoming officially recognized. They will be able to help you navigate the approval process.
Become an Official Group
Look up your school's policies on becoming an official school organization. There are usually forms to fill out which you can get from your Student Affairs Office (or other administrative entity). Most schools require a minimum number of interested students, a faculty advisor, and a group constitution.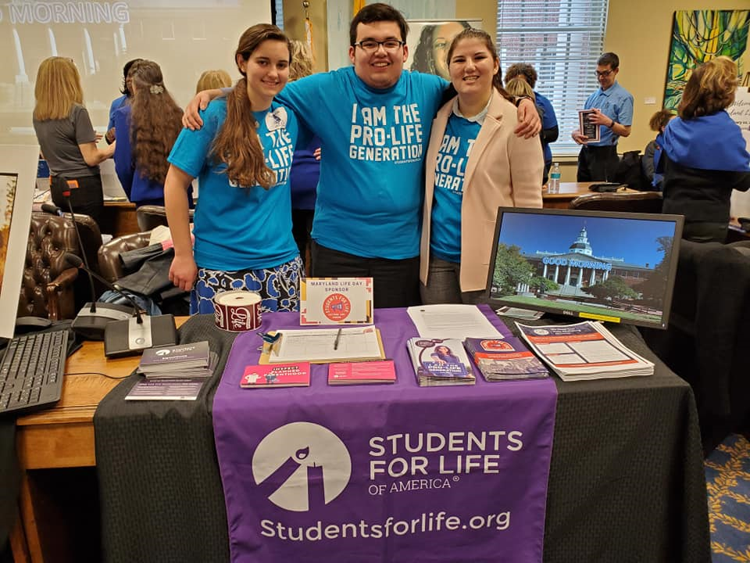 We have a sample constitution & mission statement available – save yourself some time and request these from your SFLA Regional Coordinator at [yourstate]@studentsforlife.org. Be sure to ask about all of the requirements so you can become recognized as quickly as possible.
You can usually start hosting activities such as meetings, prayer vigils, and volunteer efforts as you're waiting for approval, but you will be able to do so much more when your group becomes "official." Most schools make free resources available to official organizations such as funding from student activities, office space, an email account, printing and copying, or supplies and space. You also have greater freedom and ability to recruit, hold meetings, and advertise.
Finding a Faculty Advisor
If you're not sure where to start, ask your classmates if they have been in a class with a teacher who is pro-life. Go to local pro-life organizations and churches and ask if they know any teachers at the school. If you know a teacher who is friendly, but unable to be the advisor, he or she may know other pro-life faculty. Don't get discouraged. There are more pro-life faculty than you think. If you are unable to find an advisor, ask your SFLA Regional Coordinator ([yourstate]@studentsforlife.org). You may still be able to become an official school organization without one.
Watch the video below for more tips on how to work with your school administration.