From the SFLA Blog
Leading the Ohio March for Life & Becoming Inspired to Fight Even Harder Against Issue 1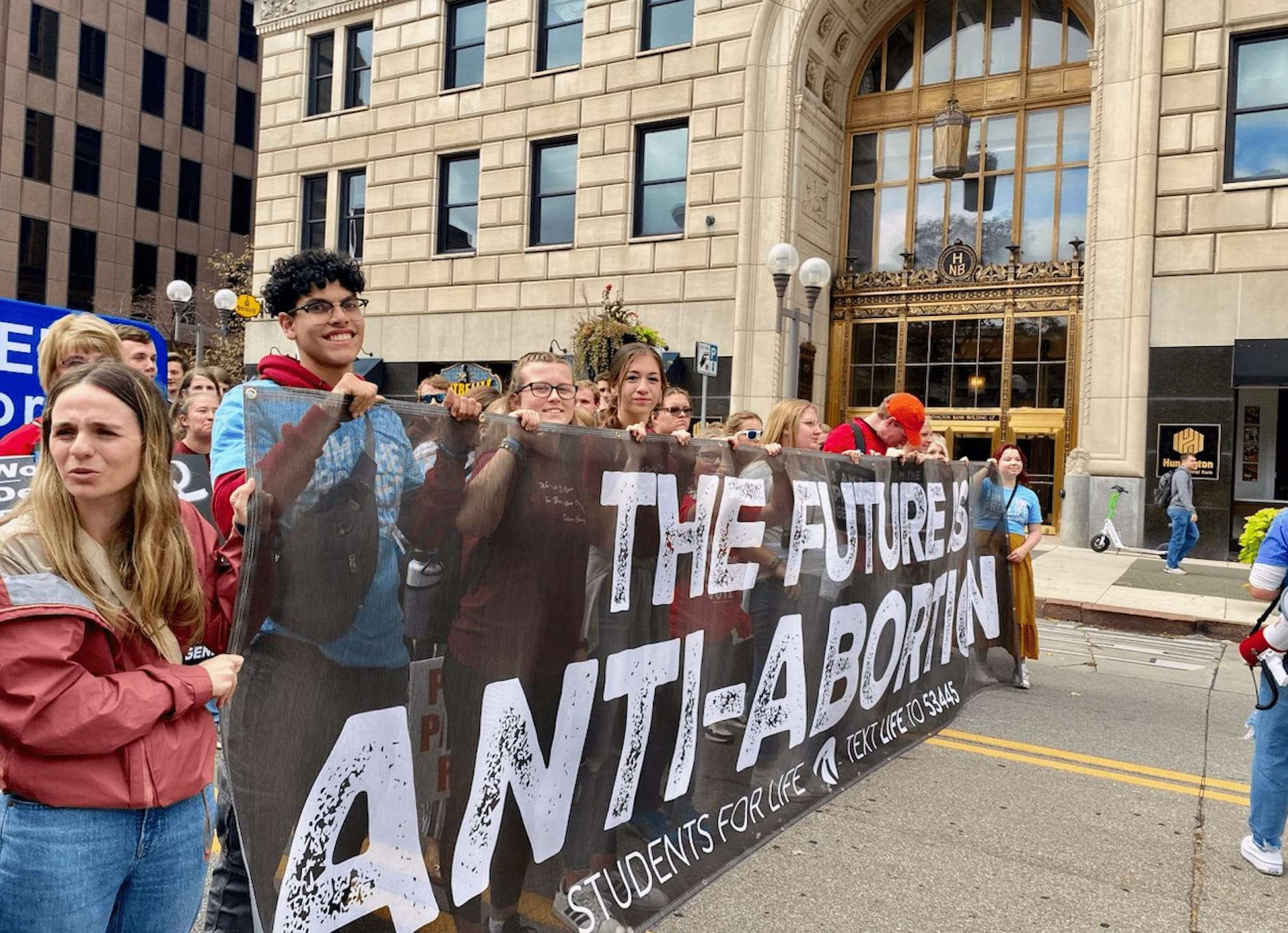 Caroline Wharton - 23 Oct 2023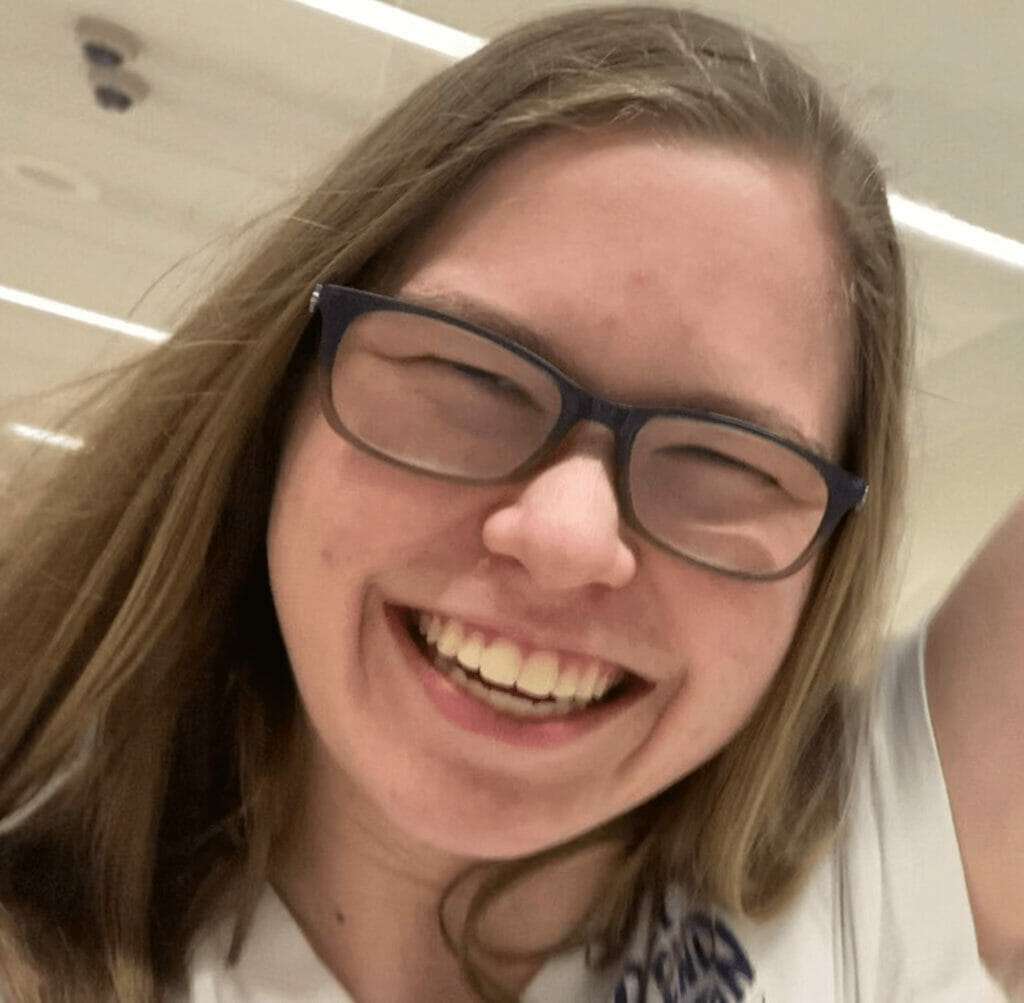 GUEST POST: After working hard to get my Students for Life of America (SFLA) group official at Lorain County Community College (LCCC) and powering through free speech issues, we had the opportunity to attend our first pro-life march recently: the Ohio March for Life! We joined our amazing SFLA Regional Coordinator Jamie Scherdin in the public pro-life testimony — and with Issue 1 coming up in November, I'm so glad we did. Here's what happened:
When we found Scherdin, we were given all the goods to represent life: a shirt reading "The Pro-Life Generation Votes," a "Vote No on Issue 1" sticker, and an "I Am the Post-Roe Generation" sign. Scherdin did an amazing job leading us in the march and bringing the hype, making it a fun and exciting experience.
Not everyone there was pro-life; there were a total of four pro-abortion protestors that I saw. With thousands of pro-lifers everywhere and police all around, however, they weren't a threat. Our happy chanting also drowned out their shouts mostly.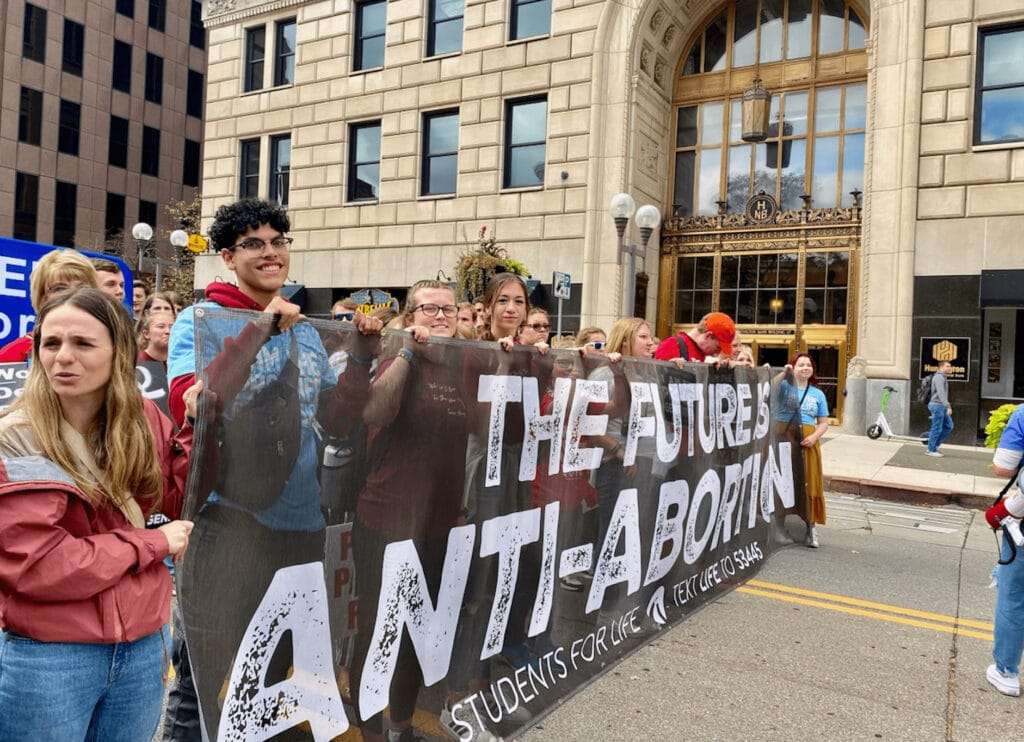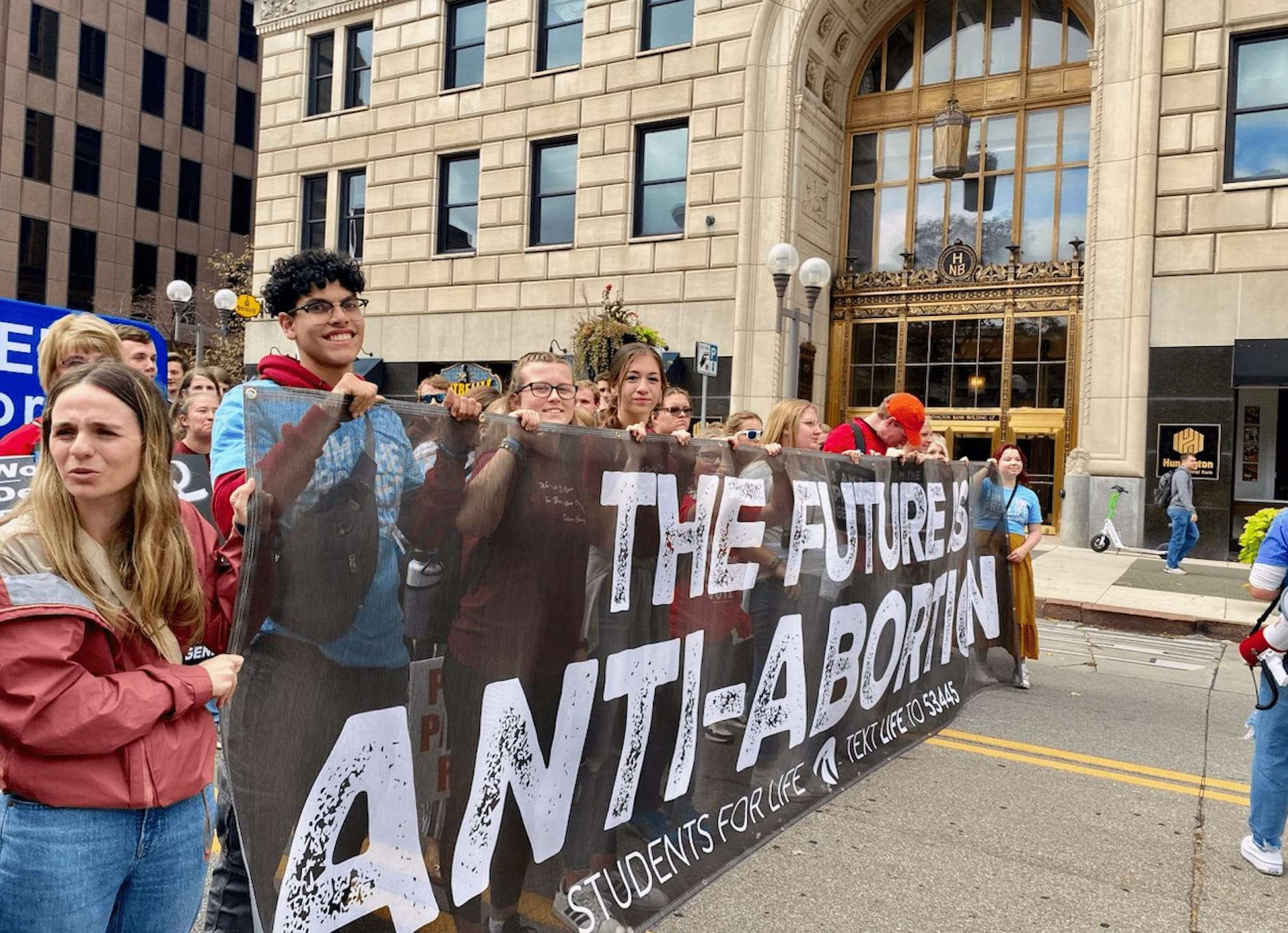 I also had the privilege of helping to hold the big "The Future is Anti-Abortion" SFLA banner at the front of the March. Scherdin came brought me to the front, and for a first-time march attendee, I questioned her for a minute. She gave me a huge smile though and encouraged me, and it was so much fun. There were lots of news cameras in my face, but the funny thing was that I wasn't nervous at all. I had the Pro-Life Generation behind me — that'll give you courage any day.
As our state prepares itself to weather Issue 1 in November, our chants were focused on reminding Ohio of its pro-life values. We shouted a couple different ones, including:
· "We are the Pro-Life Generation! And we will abolish abortion!"
· "Hey hey! Ho ho! Issue 1 has got to go!"
· "Ohio is….pro-life!"
·         "OH, vote no!"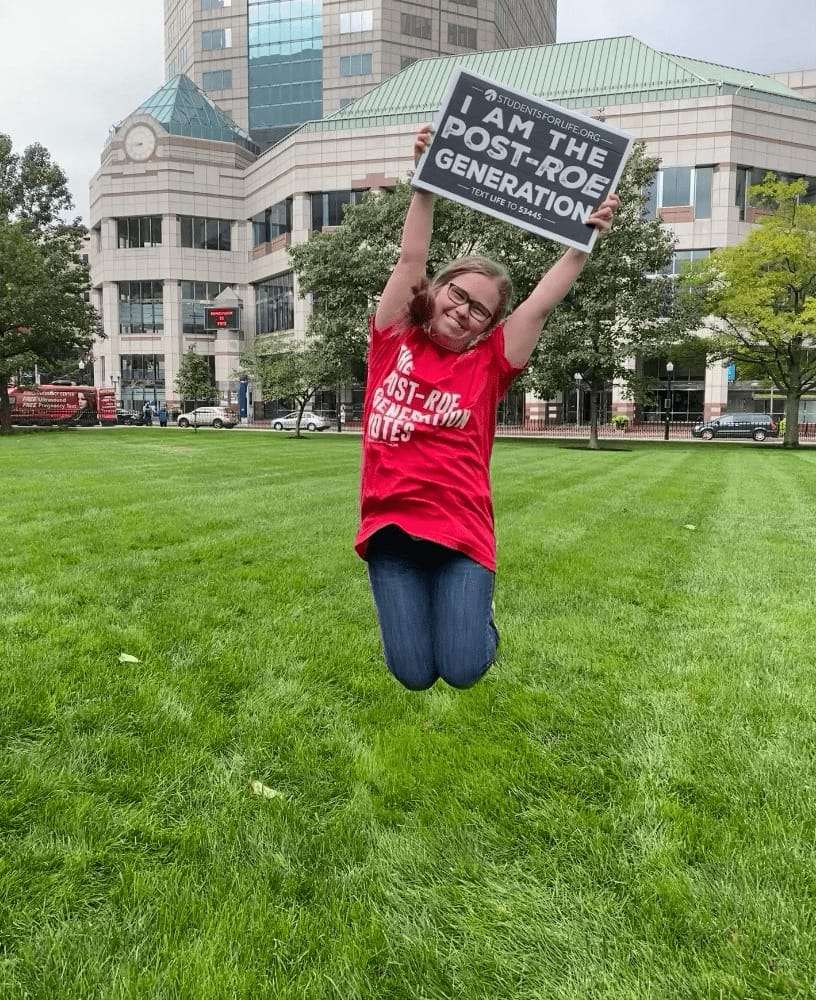 It really was a wonderful experience attending this March, and it fired up my group even more for life. We want to defend the lives of our most vulnerable by voting 'no' on Issue 1 on November 7, 2023 — and beyond that, I am truly inspired to keep Ohio pro-life by going into the pro-life movement full-time, just like Scherdin.
I'm so grateful SFLA gave us this opportunity…make sure you take advantage of events like these for your group, as well.  
READ NEXT: UNC Chapel Hill Abortion Supporters Threw a "Pro-Choice Party" to Protest Kristan Hawkins, Complete with a Bounce House & Condom Pinata