From the SFLA Blog
SFLA President Blasts Hypocrisy of 2023 Women's Convention: "True Feminism Protects Born & Preborn Women"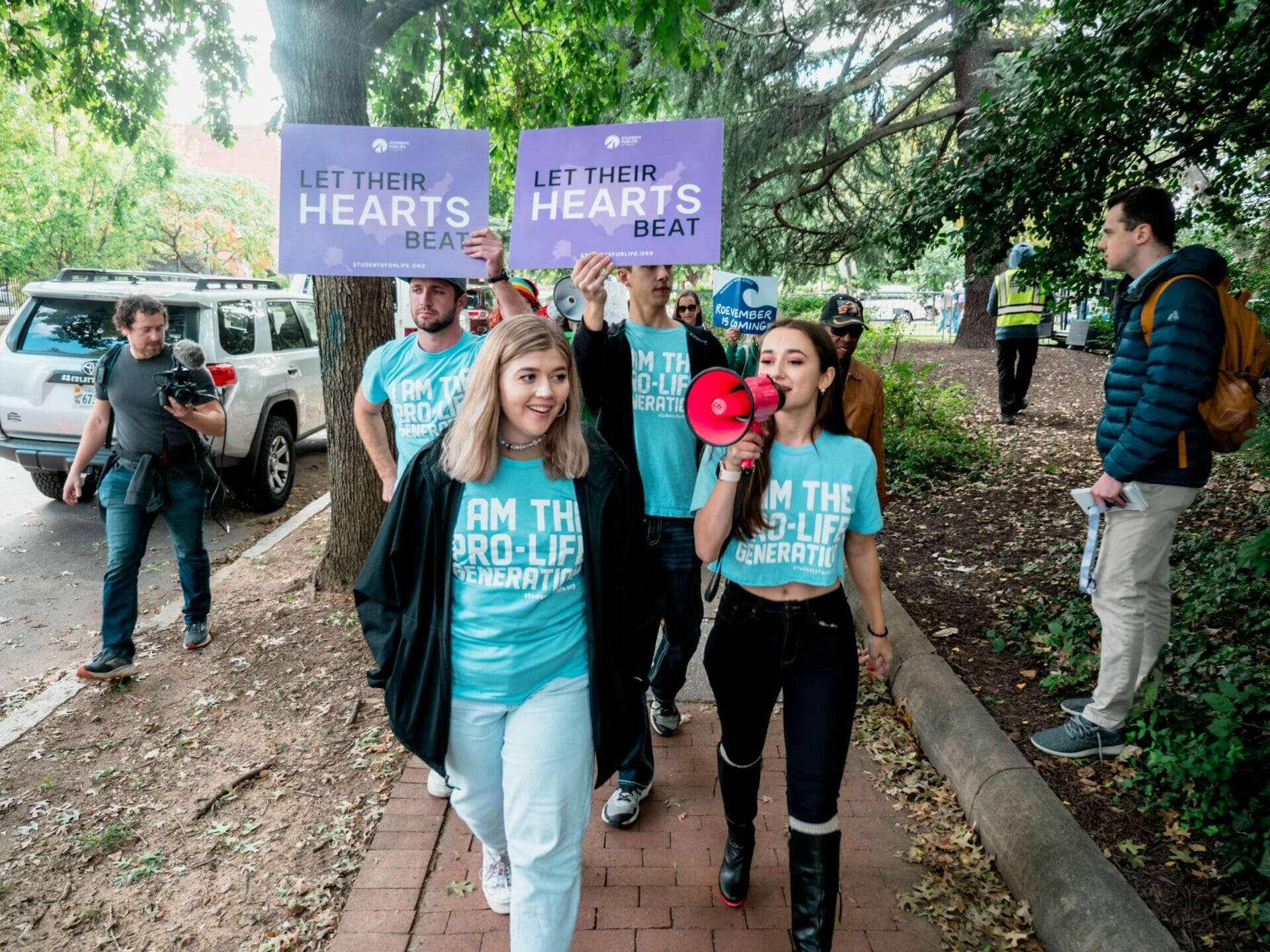 Caroline Wharton - 19 Oct 2023
SFLA Protests to Demand Justice for Those in the Womb & Honesty for Women on Abortion Risks
"The Women's Convention is more a masquerade than a conference. You can dress it up with pro-women mantras and a line-up of female speakers, but at the end of the day, this event is abortion extremism disguised as feminism, said Students for Life of America President Kristan Hawkins. "True feminism protects born and preborn women, which means telling women the truth about dangerous abortion risks and advocating for the right to life for those in the womb. 'Reproductive justice,' on the other hand, is a perversion of this movement and has no place on the agenda."
MILWAUKEE, WISCONSIN (10-19-2023) – As Students for Life of America (SFLA) President Kristan Hawkins called out the pretense of the 2023 Women's Convention as "abortion extremism disguised as feminism," SFLA will protest the Baird Center event accordingly on October 21, 2023 at 400 West Wisconsin Ave, Milwaukee, Wisconsin from 11:00 a.m. local time to 12:30 p.m. SFLA Western Regional Manager Sarah Zarr will be coordinating this event.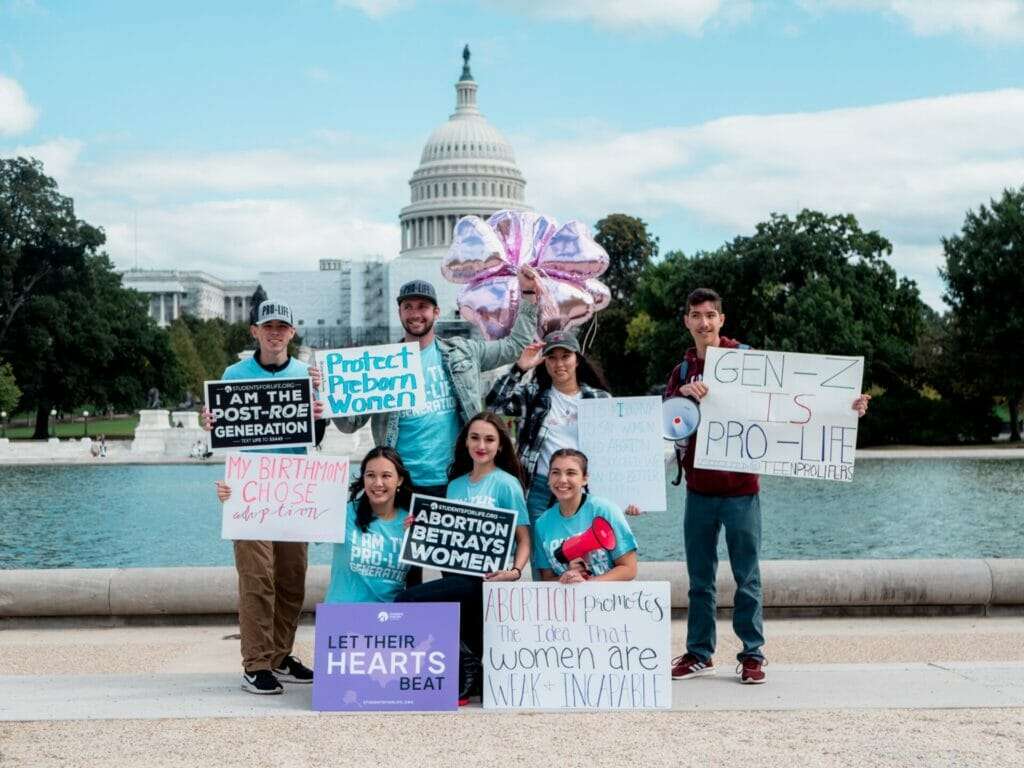 Alongside SFLA team members, the Pro-Life Generation from schools and parishes across the state will be protesting wearing shirts and signs that read "Pro-Life, Pro-Woman." To show what true respect and support for women looks like, the group will also be delivering maternal and baby items to a pregnancy resource center later in the day.
MEDIA ADVISORY: SFLA team members and the Pro-life Generation will be available for interview and B-roll opportunities on the ground. To get in touch with them on the day of or schedule a pre-interview, contact [email protected]
The Women's Convention is brought by the same individuals and entities leading the Women's March, which SFLA has spoken out against in the past as pro-life women have repeatedly been uninvited. Hawkins has been forthright about how conversations on women's issues have been overtaken by abortion support, telling the Washington Post: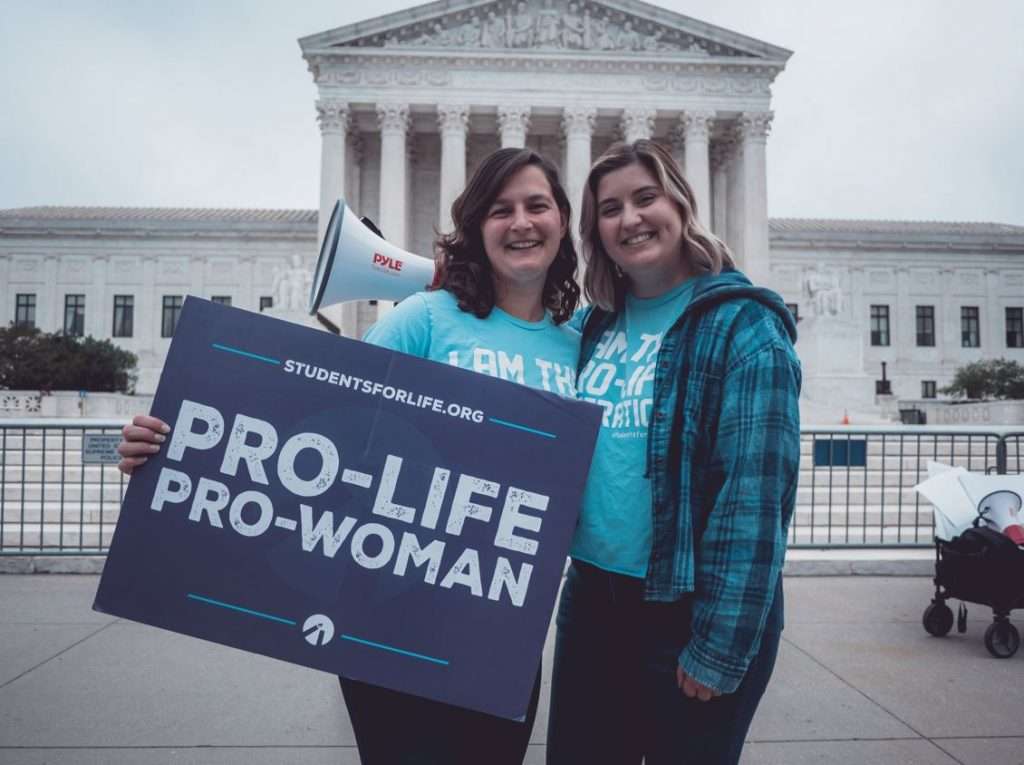 "It further proves that this is what the abortion industry does. They have taken over any talk of feminism in the country to point out that if you are antiabortion, you are accused of being anti-woman."
WATCH: To better understand Hawkins' rejection of modern-day feminism, check out this video showing the highlights of her former campus speaking tour entitled "Lies Feminists Tell." 
READ: To learn more about the pro-abortion takeover of feminism, click HERE to read a SFLA blog entitled "How the Abortion Industry Has Held Feminism Hostage for 50 Years." 
For interviews, contact [email protected]
–30–
Students for Life Action (SFLAction), a 501c4, along with its 501c3 sister organization, Students for Life of America (SFLA), make up the nation's largest, pro-life youth organization, managing a political and policy operation engaging Americans of all ages but with a special emphasis on the largest segment of voters — the Youth Vote. Together they provide political, legal, educational, and community support for women and children, born and preborn. Headquartered in Fredericksburg, VA, SFLA serves more than 1,400 groups on middle, high school, college, medical, and law school campuses in all 50 states. SFLA and SFLAction have more conversations with this generation targeted by the abortion lobby than any other pro-life operation in the world, each week reaching more than 4 million across social media platforms and averaging 1.3 million video views. SFLA has also launched multiple initiatives to lead and serve the future of the pro-life movement including the Campaign for Abortion Free Cities, Standing With You, and the Demetree Institute for Pro-Life Advancement . Over more than 17 years, President Kristan Hawkins has grown SFLAction/SFLA and the Pro-Life Generation into a nearly $20M organization, now preparing for an abortion-free America.