From the SFLA Blog
Congratulations to SFLA's 2023 September Group of the Month: Students for Life at CNU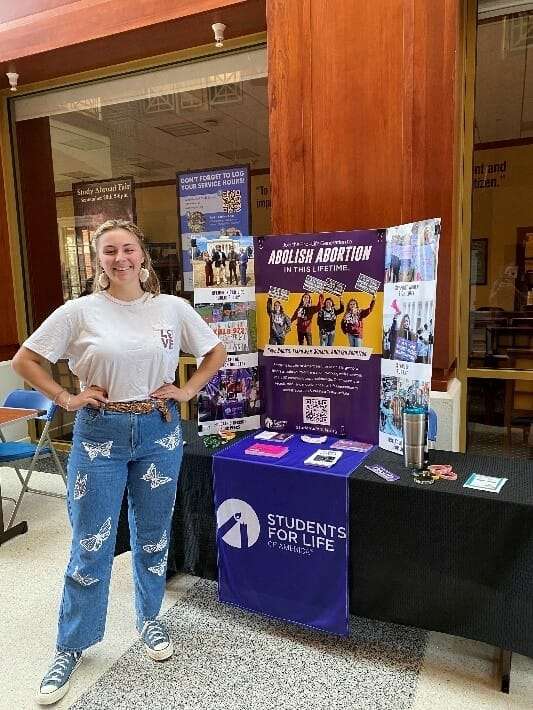 Caroline Wharton - 02 Oct 2023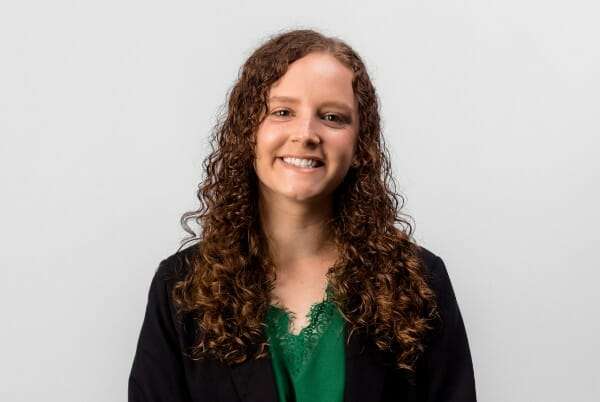 GUEST POST: As the start of the Fall 2023 semester begins, Students for Life of America (SFLA) is proud to announce our September Group of the Month: The Students for Life at CNU! Based at Christopher Newport University in Virginia, this group is full of hard-working individuals who strive to be a pro-life presence on their campus day in and day out. This month, they have done so much and set the stage for a great year! Learn more about them below:
The Students for Life at CNU started just last year, but they are already a well-known presence on campus. This is particularly important as their school has not one — not two — but three pro-abortion groups on campus (one of which plagiarized their bylaws, strangely enough). While they have dealt with hate on campus, the group leaders of Students for Life at CNU have a positive outlook on how they can affect their campus and local community, looking always for ways to do more to help abolish abortion.
Their group started off the semester by tabling at the school's club fair and hosting an interest meeting to let their new members know about SFLA's mission and what this group does to practice their principles.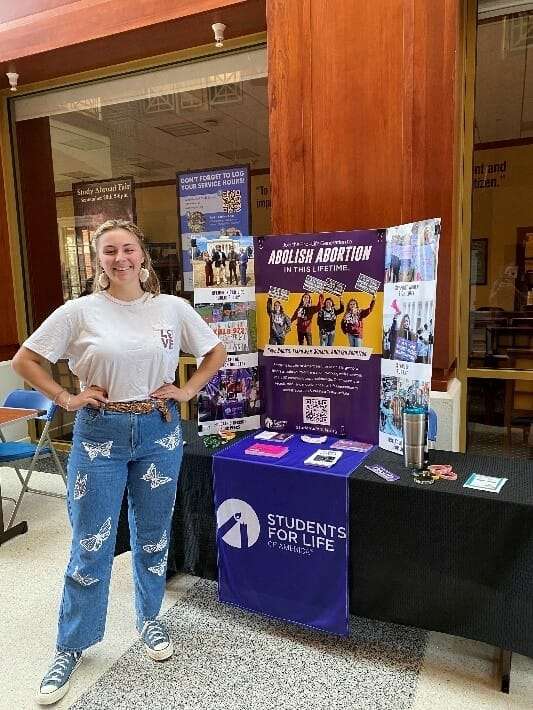 One way that Students for Life at CNU works to educate their campus on the life issue is by bringing speakers to campus. Last year, they brought various speakers to campus, including SFLA President Kristan Hawkins. This year, I have already trained their group on apologetics, and they have also had a professor speak on medical ethics. Steve Wagner from Justice for All and Victoria Cobb from The Family Foundation will be joining them soon, as well.
Later this month, some of the group members are joining Students for Life Action to knock on doors in Virginia Beach and let voters know about abortion extremism in Virginia. They will encourage them to vote pro-life in November — an important task.
SFLA is proud of Students for Life at CNU for their continual perseverance and the way they create great opportunities for students to get involved on campus. Keep up the great work as the semester is just getting started. We can't wait to see what you're up to next!
READ NEXT: Abortion Supporters Mobbed Me, Ate a Preborn Baby Model, & Jumped on the Police Car I Escaped In