From the SFLA Blog
SFLA Announces National Pro-Life Summit Theme for 2024: Equal Rights for All: Leading the NEXT Pro-Life Era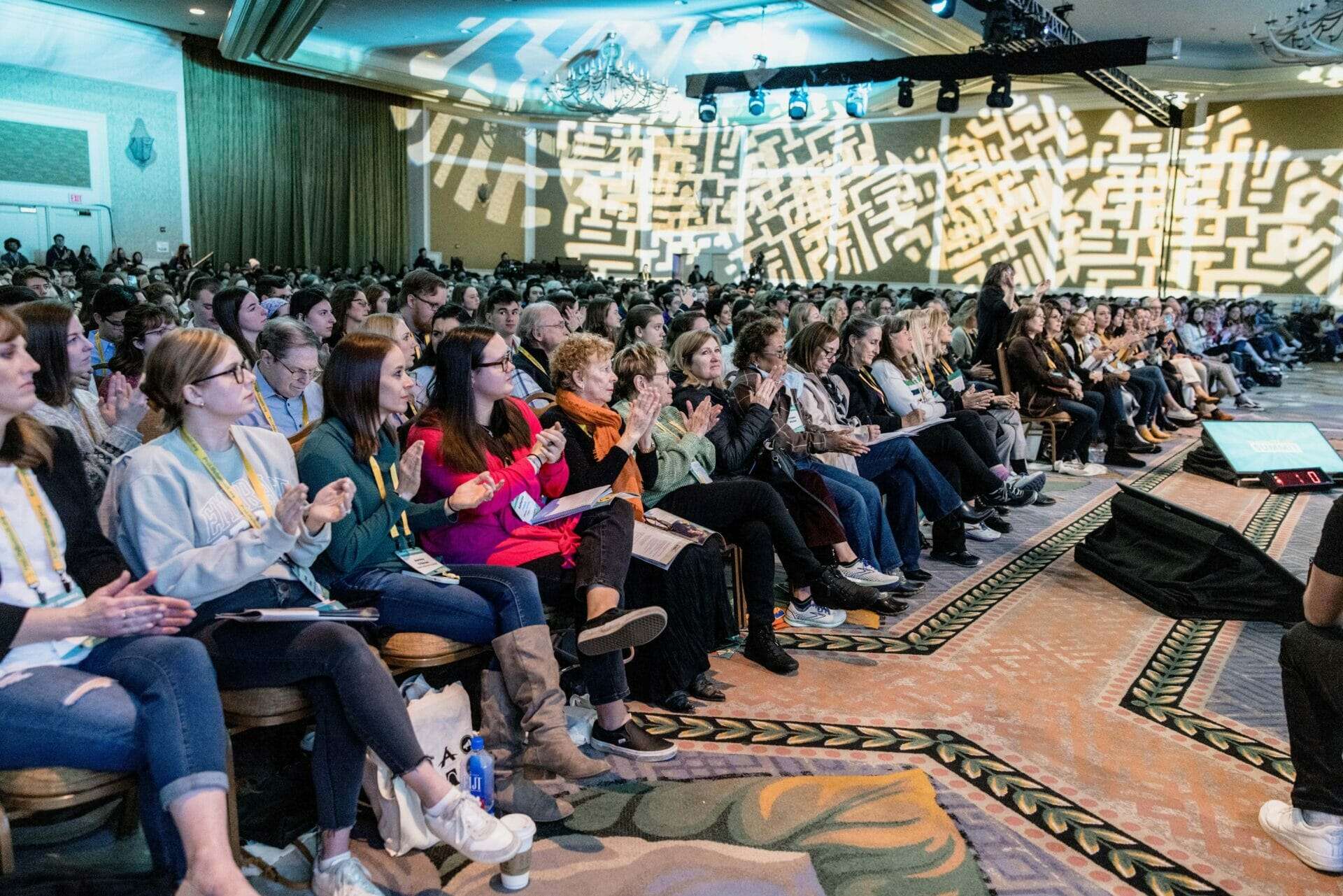 Kristi Hamrick - 18 Sep 2023
"The human rights issue of our day – abortion – is on the ballot across the country as two radically different visions for America are in conflict. Students for Life of America is heading into 2024 more determined than ever to train unapologetically pro-life leaders," said SFLA's Kristan Hawkins. "We are demanding governments at the local, state, and federal level protect every child from the violence of abortion. We are demanding equal rights for all."
*MEDIA ADVISORY: Media must be credentialed & registered to attend*
WASHINGTON D.C. (09-18-2023) — The nation's largest pro-life training event returns in January 2024 as Students for Life of America (SFLA) again hosts our annual National Pro-Life Summit. This year's theme will be Equal Rights for All, an acknowledgement of the legal rights of preborn as well as the human rights atrocity of abortion. Event co-hosts include Alliance Defending Freedom, And Then There Were None, and Pro Love Ministries. The conference kicks off on Saturday, January 20, 2024, at 8 a.m. ET at the Grand Hyatt Washington, located at 1000 H St. NW, Washington DC.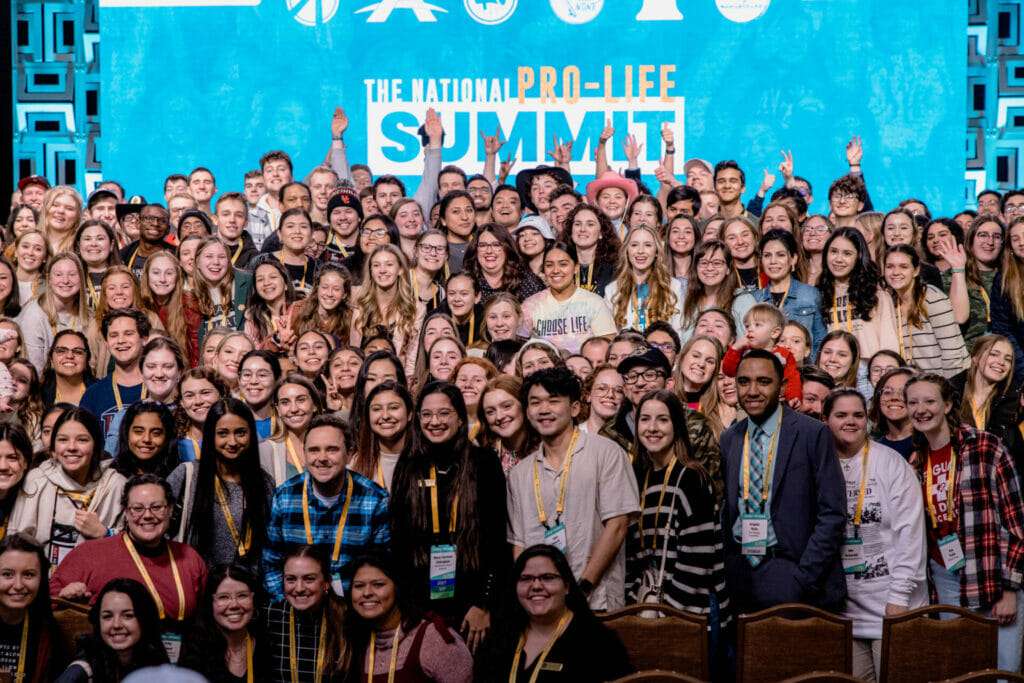 "Since the fall of Roe, many pro-life activists have worked tirelessly to take advantage of new strategies to protect life and restore human dignity across our nation. From the State Houses to the Halls of Congress, the work is not done," said SFLA/SFLAction President Kristan Hawkins. "It falls upon us to build up the Pro-Life Generation, promote non-violent support networks, and change minds about abortion. We will not stop until every abortion provider in America is shut down and every pre-born life welcomed into the human family. We demand equal rights for all human life!"
To watch the recap video of the 2023 Summit:
The Pro-Life Generation is UNSTOPPABLE, click here.
To watch the recap video of the 2022 Summit:
The Pro-Life Generation is ALL IN FOR LIFE, click here.
And to see The Pro-Life Generation work for EQUAL RIGHTS FOR ALL, join us in 2024.
Announcements of additional speakers will be ongoing. Confirmed speakers include:
Kristan Hawkins, Founder and President of Students for Life of America
Rachel Duffy, Co-Host Fox & Friends
Jay Watts, Founder and President of Merely Human Ministries Inc.
Camille Pauley, Co-Founder and President of Healing the Culture
Melissa Ohden, Founder and Director of the Abortion Survivors Network 
The 2024 National Pro-Life Summit will also feature a straw poll on the upcoming 2024 presidential elections, following the Iowa caucus and just weeks before the first Republican primaries, showcasing which way the #VoteProLifeFirst vote will go in what is expected to be a hotly contested race. Results of the straw poll will be available after the conference for media use.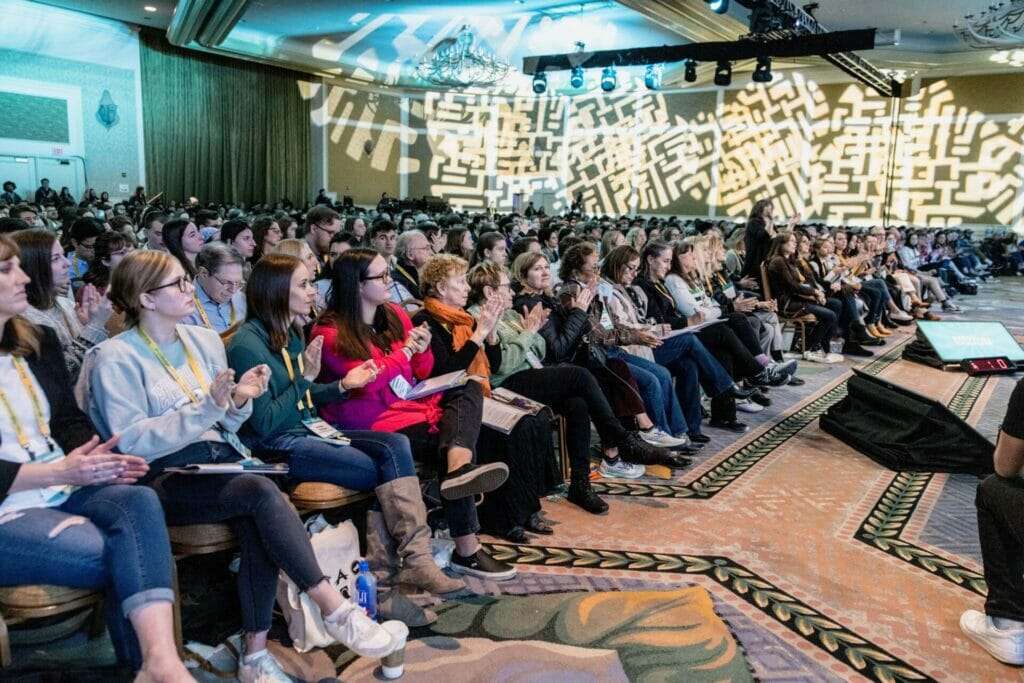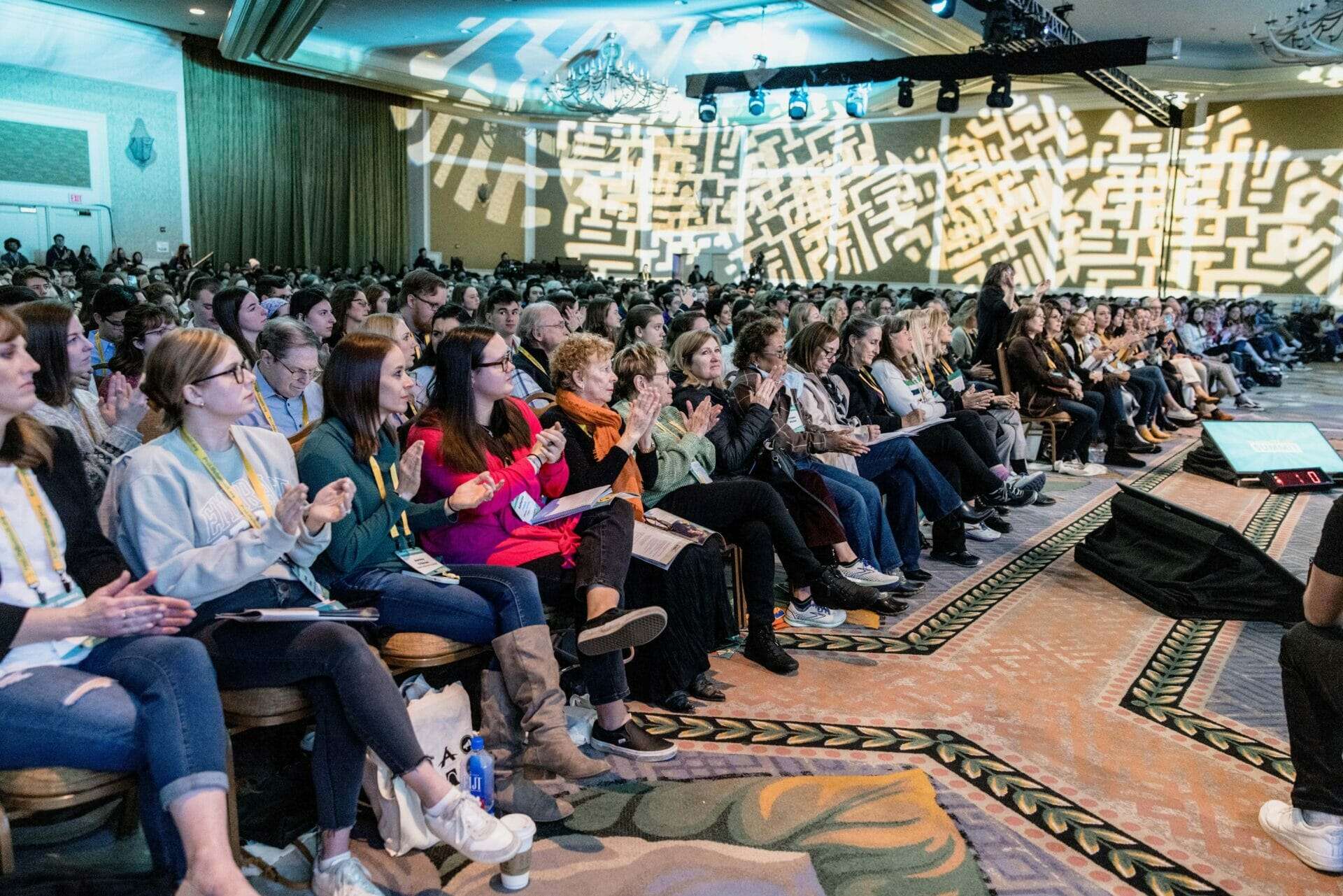 Lastly, Students for Life of America's will conduct onsite training with SFLA staff and other pro-life experts and activists, preparing Millennials and Gen Z for a busy 2024 election season across America. 
Hawkins and Students for Life Action's Vice President of Media & Policy, Kristi Hamrick, talked about the challenges for the pro-life, human rights movement in a Post-Roe America in an op-ed at the Washington Times.  
They wrote: "Our nation has made the mistake before of disenfranchising people because they were not perceived as enough on their own by those in power. And those same prejudices impact the human rights issue of abortion today.
"At Students for Life, we reject prejudice against people based on race, sex, age, financial resources, perception of abilities, or a parent's crimes. It will take time and great effort to help people see the least among us as valuable, especially after decades of indoctrination into an abortion point of view.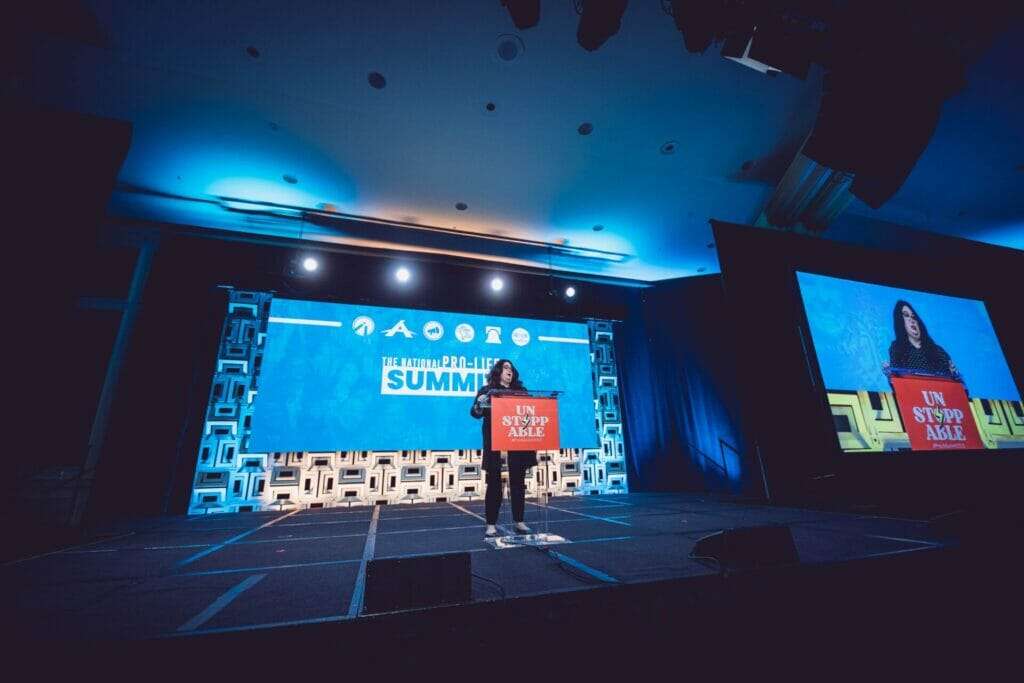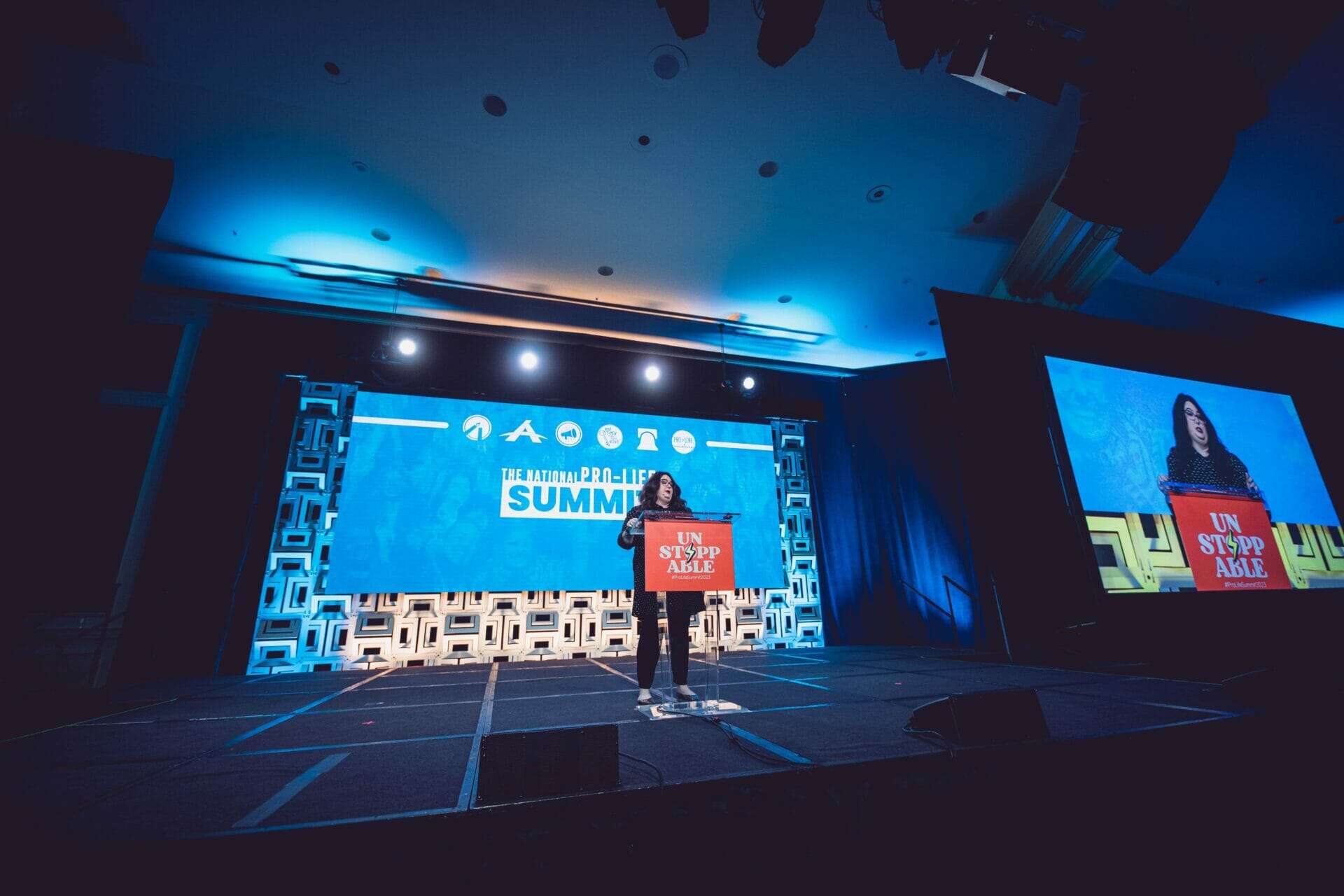 "This is the job of the pro-life movement. To make a case for the humanity of the preborn and to protect life in law and in service as much as possible, as quickly as possible, wherever possible."
Click HERE to register for the National Pro-Life Summit as a student or adult. For more information on the National Pro-Life Summit, click HERE.    
For pre-interviews or on-site interview opportunities, contact  [email protected] 
####   
Students for Life Action (SFLAction), a 501c4, along with its 501c3 sister organization, Students for Life of America (SFLA), make up the nation's largest, pro-life youth organization, managing a political and policy operation engaging Americans of all ages but with a special emphasis on the largest segment of voters — the Youth Vote. Together they provide political, legal, educational, and community support for women and children, born and preborn. Headquartered in Fredericksburg, VA, SFLA serves more than 1,400 groups on middle, high school, college, medical, and law school campuses in all 50 states. SFLA and SFLAction have more conversations with this generation targeted by the abortion lobby than any other pro-life operation in the world, each week reaching more than 4 million across social media platforms and averaging 1.3 million video views. SFLA has also launched multiple initiatives to lead and serve the future of the pro-life movement including the Campaign for Abortion Free Cities, Standing With You, and the Demetree Institute for Pro-Life Advancement . Over more than 17 years, President Kristan Hawkins has grown SFLAction/SFLA and the Pro-Life Generation into a nearly $20M organization, now preparing for an abortion-free America.