From the SFLA Blog
Science or Spin? Medical Journal Draws Funny Conclusions After Researching Abortion-Related Web Searches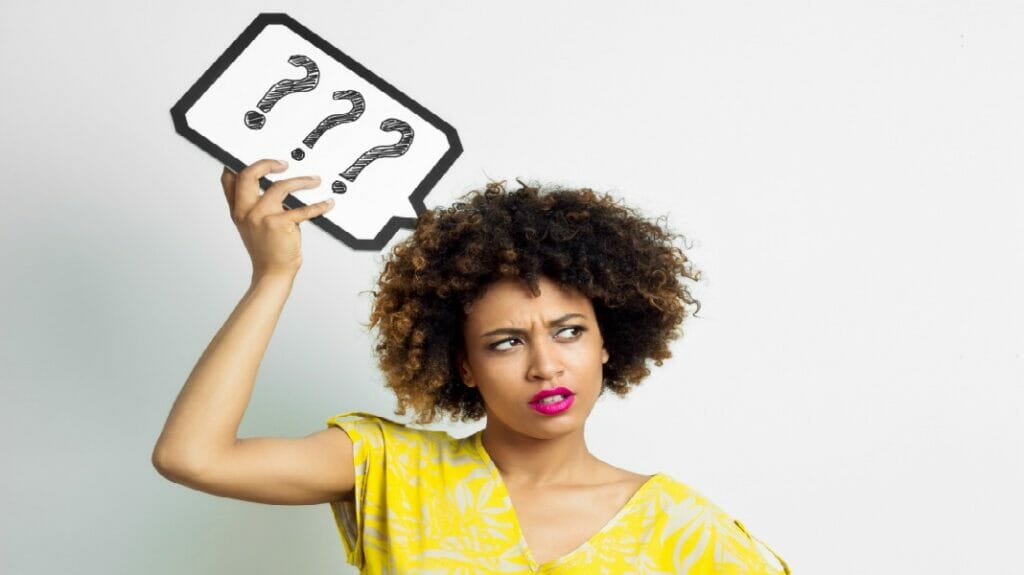 Caroline Wharton - 10 Jul 2023
When you're hyper fixated on an agenda, you can become narrow-minded in your thinking, and a recent "research letter" published in the medical journal JAMA Surgery is a case in point. The authors of the research looked at data sets of web searches related to abortion, and their conclusions show their bias more than anything else as they try to make the case that women in states with more pro-life laws are more desperate for abortion. How does that shake out logically? Here's what you need to know:
According to the letter entitled "Internet Searches for Self-Managed Abortion After Roe v Wade Overturned," researchers collected Google Trends data on certain keywords from June 24, 2022 (the day of the Dobbs v. Jackson ruling) to September 8, 2022. These search terms included "how to miscarry," "how to do an abortion," "where to get an abortion," etc. The frequency of these searches was apparently compared with "abortion legality" data from August 2022 and contrasted with four control phrases which included "how to take Tylenol," "how to lower blood pressure," "how to alleviate a headache," and "primary doctors near by."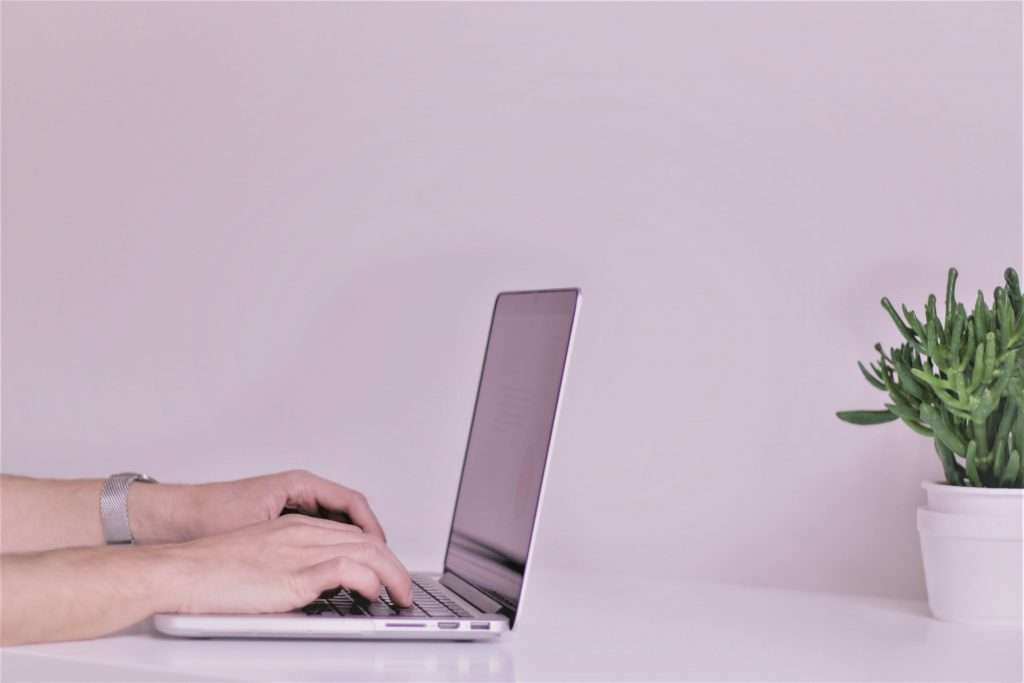 And somehow, researchers took from this data that more women in pro-life states are considering "self-managed abortions," thus sending more women to the hospital. One of the letter's co-authors, Sean D. Young, spoke to Healio on this, saying:
"Data suggest that there may be an increased number of emergency department-related visits for self-managed abortions in states where abortion has become illegal. Emergency providers/staff and/or policymakers might begin to monitor internet search data to gain a pulse on potential emergency resources and needs resulting from self-managed abortions."
An interesting take, certainly — but not one that seems very well thought out.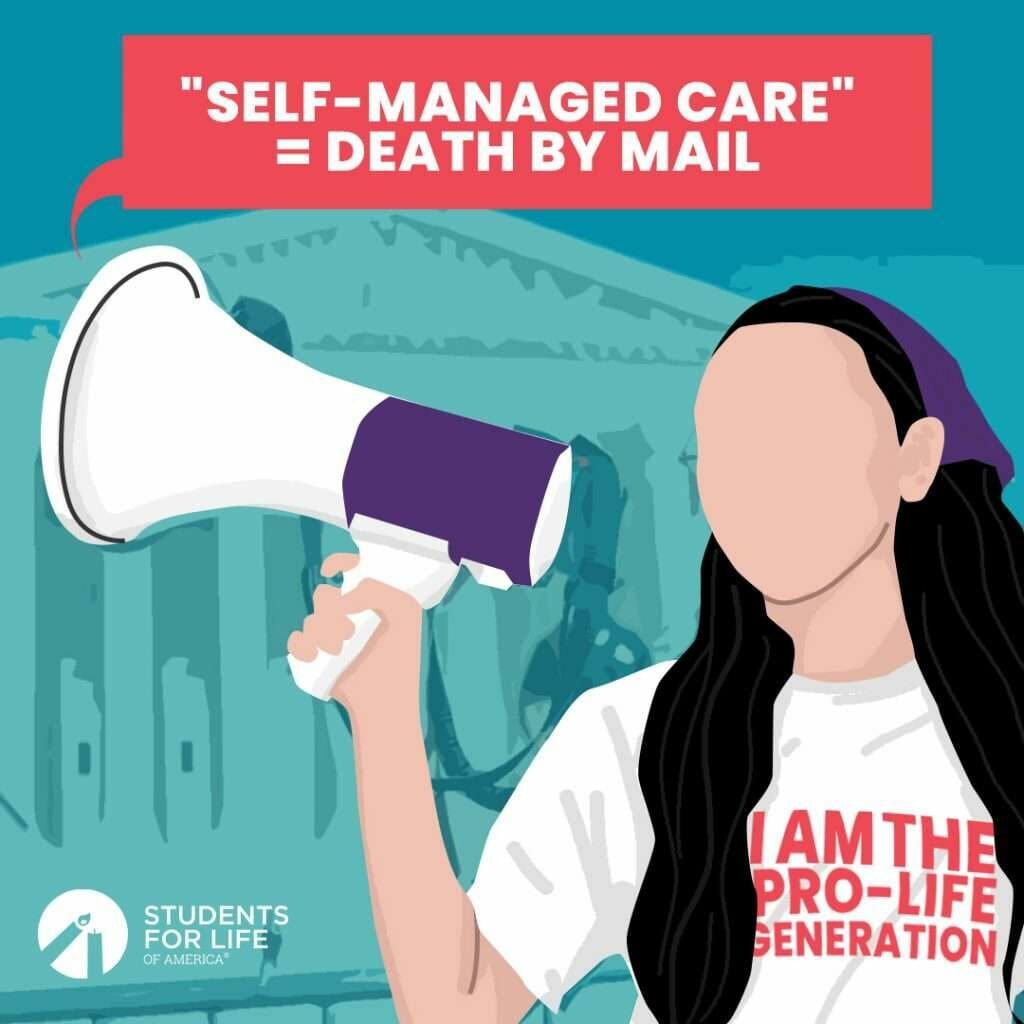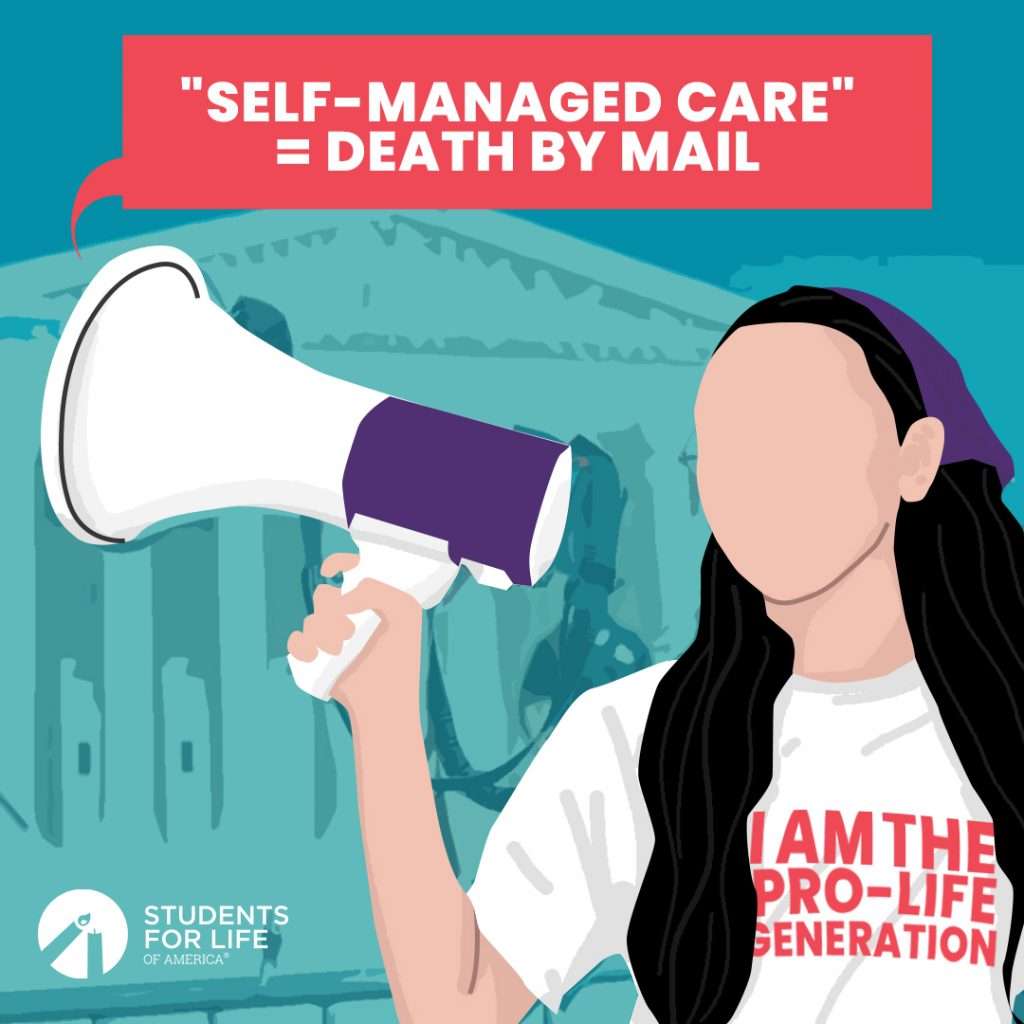 After all, does that mean that in states where abortion is less restricted, women also want abortion less? If that's correct, we would surely see a coinciding baby boom in states such as California. Except the Golden State's birth rate is at its lowest level in more than 100 years, according to the Public Policy Institute of California. Oregon isn't better with reports from this year showing the state is one of the lowest in the nation for both birth rate and fertility. New Mexico also saw a serious drop.
And on the contrary, we see very different results in pro-life states, such as Texas. Johns Hopkins Bloomberg School of Public Health actually found that nearly 10,000 additional births occurred in the Lonestar State due to their life-affirming policies.
It's also interesting that the researchers didn't analyze Google Trends data on search terms which might indicate a mother had chosen life or was looking for options. Using the site to look at such terms to date, we can see the top five states searching for "pregnant help" include North Dakota, South Dakota, Mississippi, and West Virginia — which are all fairly pro-life. See the image below from July 10, 2023: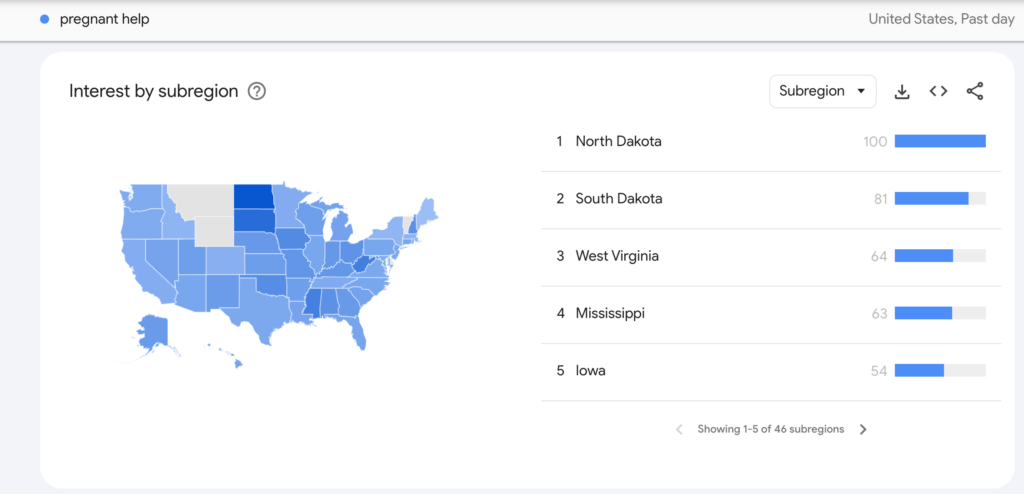 Overall, the biggest problem with this letter was that researchers appeared to put blinders on, assuming that every time a woman googles about abortion, she will have one. Anyone with a search engine knows that the best thing about them is oodles of information, allowing users to research many different factors before making any decision (and if you don't believe it, Google something simple like 'apple pie.' See how many different opinions and recipes are available for your viewing pleasure).
Too bad there isn't a better understanding of Google and purer ethical motives to be found in a medical journal — because this research letter was heavy on the spin and way too short on science.
READ NEXT: Concerned Doctors Be Damned: CDC Pushes "Chestfeeding" Advice Amid Controversy of Health Risks to Children