From the SFLA Blog
This High School SFLA Group Raised Nearly $7,000 For an Ultrasound Machine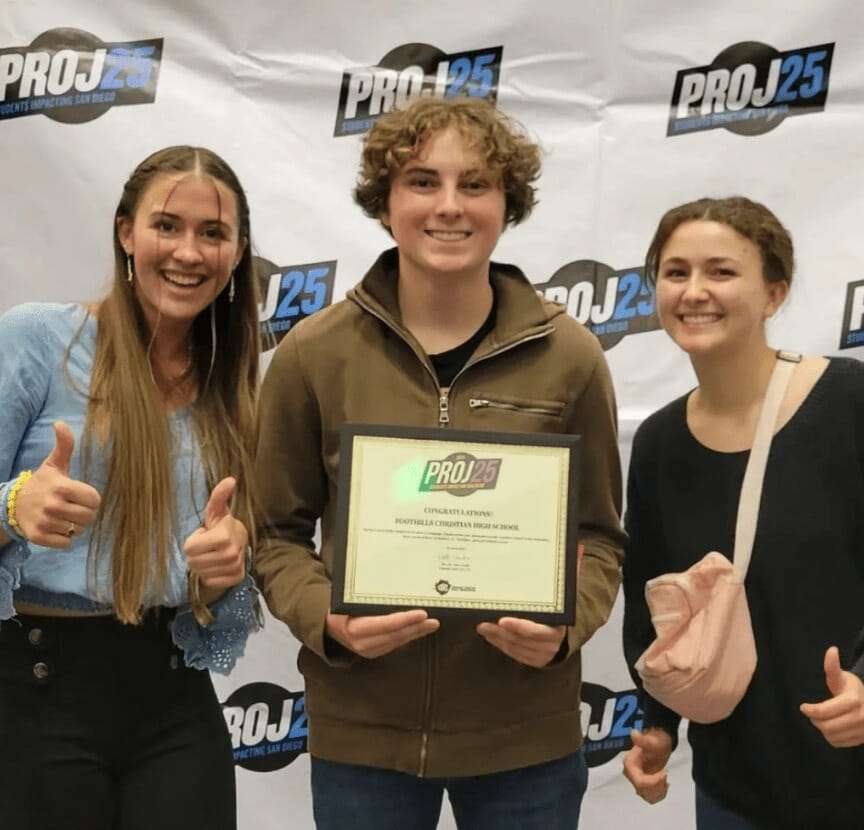 Caroline Wharton - 12 Jun 2023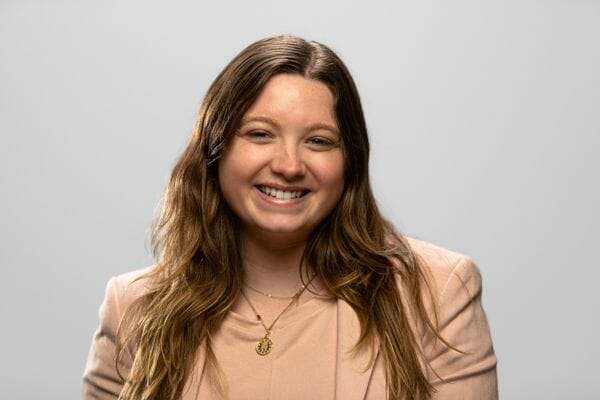 GUEST POST: For the past three years, the Students for Life of America (SFLA) group at Foothills Christian High School (known as the FCHS Students for Life) has been working diligently to promote a culture of life on campus. The group is partnered with two local pregnancy resource centers, Pregnancy Care Clinics of San Diego and El Cajon, who have been beloved teammates in their goal of protecting life by helping men, women, and the preborn. This amazing organization provides pregnancy testing, ultrasounds, court-approved parenting and birthing classes, adoption resources, abortion healing services, and support groups all at no cost. That's why the FCHS Students for Life wanted to give back in a special way this year.
The group chose to collaborate with Project 25 (PROJ25), an annual collaborative, community service campaign that started in San Diego. Over the past 15 years, this campaign has helped inspire and fund the ideas of thousands of students to creatively make an impact in their schools, communities, and the world overall. The FCHS Students for Life created a donation link they attached to their Instagram bio and spread the word in their San Diego community to raise enough money for an ultrasound machine.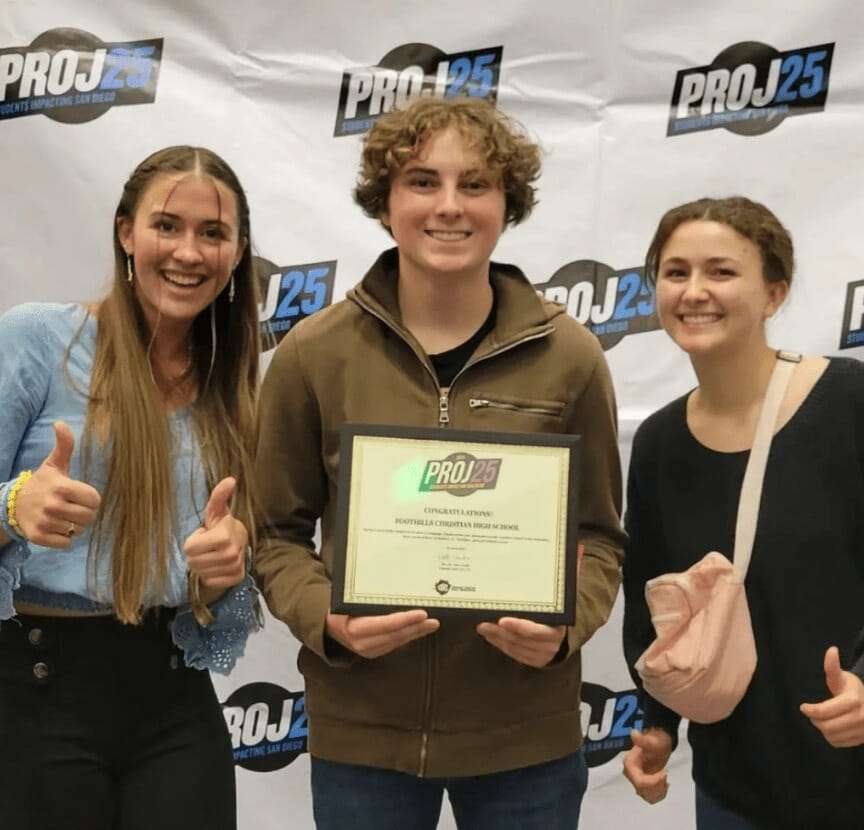 Group co-president Lily Famolaro stated, "When our club was picked to do Project 25, it was easy to decide what we would do. I knew the funds could not be better spent elsewhere. Pregnancy care clinics are vital to this movement, vital to saving babies. The Lord was so faithful in every step of this process, and I could not be more grateful to those who have generously supported us."
Famolaro had been volunteering at the center since her junior year, and she said further on the group's decision to fund the center, "It was so apparent to me how dedicated and selfless all the staff members were. They went above and beyond to love these women and their children."
Over the past year, the FCHS Students for Life were able to raise a total of $6,861 in funds for a new ultrasound machine to bless these pregnancy care clinics. The marvelous images ultrasounds produce of babies in utero are one of the leading factors in a father and mother's decision to choose life for their child! As a result, each donation the group graciously received will save countless lives and give parents the true joy of seeing their child for the first time.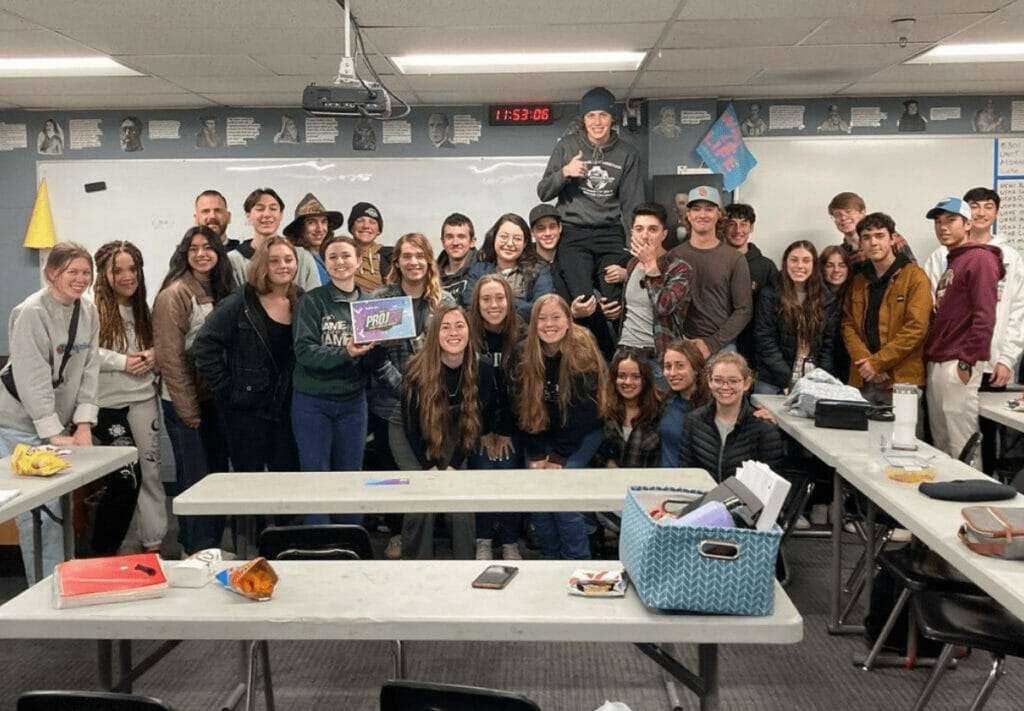 Aspen Robison, the co-president of the group said, "When Lily and I first decided to fundraise for an ultrasound machine, we were afraid that we were setting an unachievable goal. However, one thing that I firmly believe is that we are called to do our best and allow God to do the rest. Although we did not reach our goal of $28,000, we raised just under $7,000 which is enough money to cover 25% of the cost of an ultrasound machine.
"This is beyond anything that we have done before, and I am extremely grateful to all our generous donors. If we had not set a high standard, then we would have never raised as much funds as we did. This experience has taught me that I should never put a limit on what God can do, and that I need to praise God for every victory that He leads me to. Never be afraid to let God use you. If He is calling you to do something, then listen to His voice."
Following the group's successful fundraiser, the FCHS Students for Life group won 6th place at the Project 25 Campus awards. We are impressed and proud of this group as they changed and uplifted their community in a positive way by supporting pregnant mothers, families, and preborn children in California!
You can help donate to their project by clicking HERE.
READ NEXT: No More Paramore Concerts for Me Until Haley Williams Stops Hurting Preborn Humans