From the SFLA Blog
'Explicitly Pro-Life': Vice President Mike Pence & Hawkins Discuss What's Next in Post-Roe America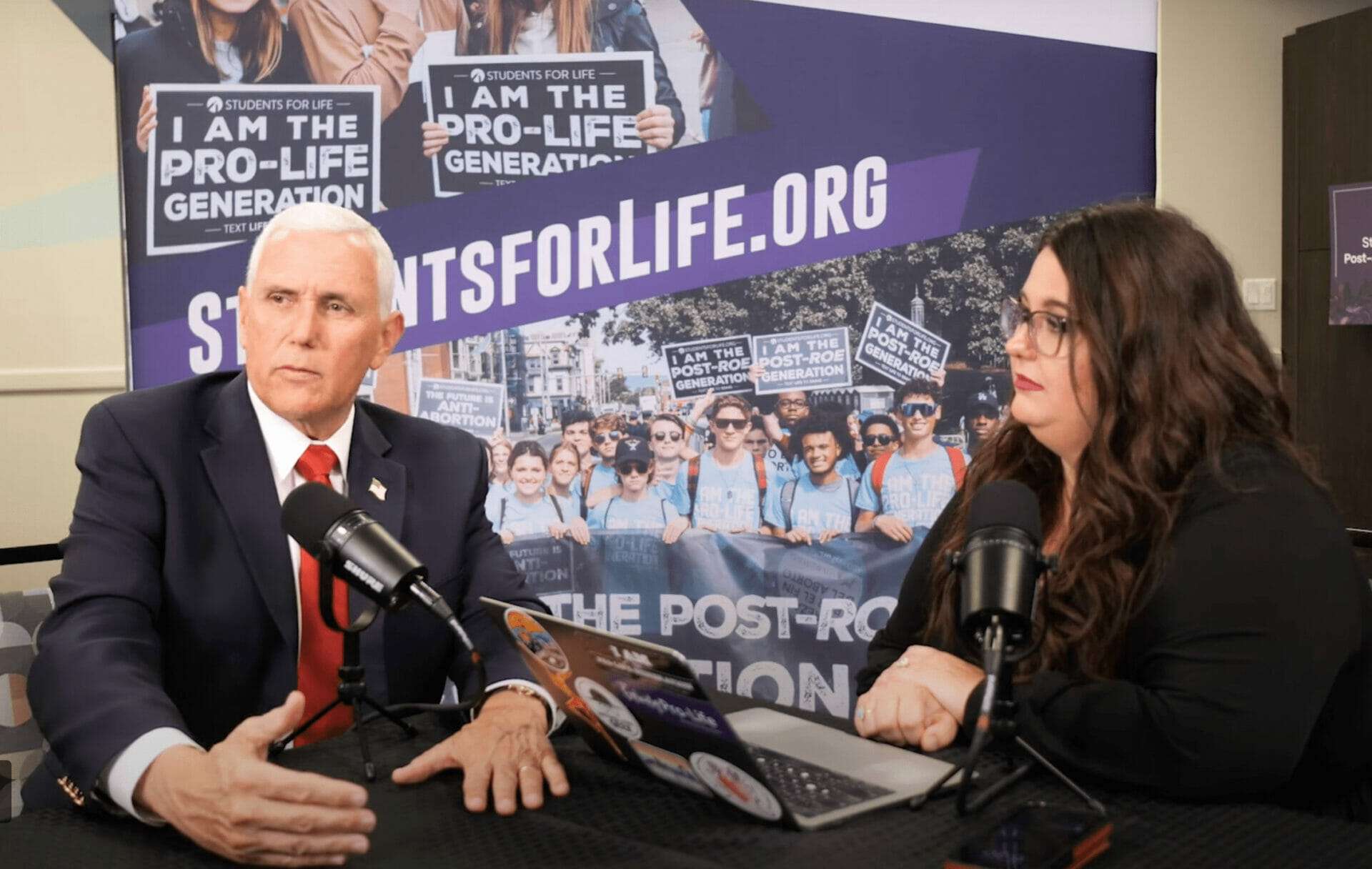 Caroline Wharton - 02 May 2023
GUEST POST: In case you missed it, in this recent episode of the Explicitly Pro-Life podcast, hosted by Students for Life of America (SFLA) President Kristan Hawkins, Former Vice President of the United States Mike Pence and Hawkins discuss the future of our Post-Roe America. The reversal of Roe v. Wade isn't the end. It's just the beginning to the pro-life movement's mission.
Hawkins and Pence discuss the fact that now we must engage policy leaders, not just federally but also locally and within states because abortion is an issue on all levels. They also assert that the 2022 midterms proved that life is a winning issue while also showing us that we cannot allow the abortion lobby, mainstream media, and pro-abortion politicians to define us. Instead, we need to be bold about our stance on life.
You'll want to hear their discussion on strategy, motives, and solutions such as adoption reform.
Click HERE to subscribe to Explicitly Pro-Life.
READ NEXT: Corporate Attacks on Motherhood: Erasing Moms & Discouraging Future Families