From the SFLA Blog
The Campaign for Abortion Free Cities is Still Fighting in Bellevue, Nebraska for an Ordinance Victory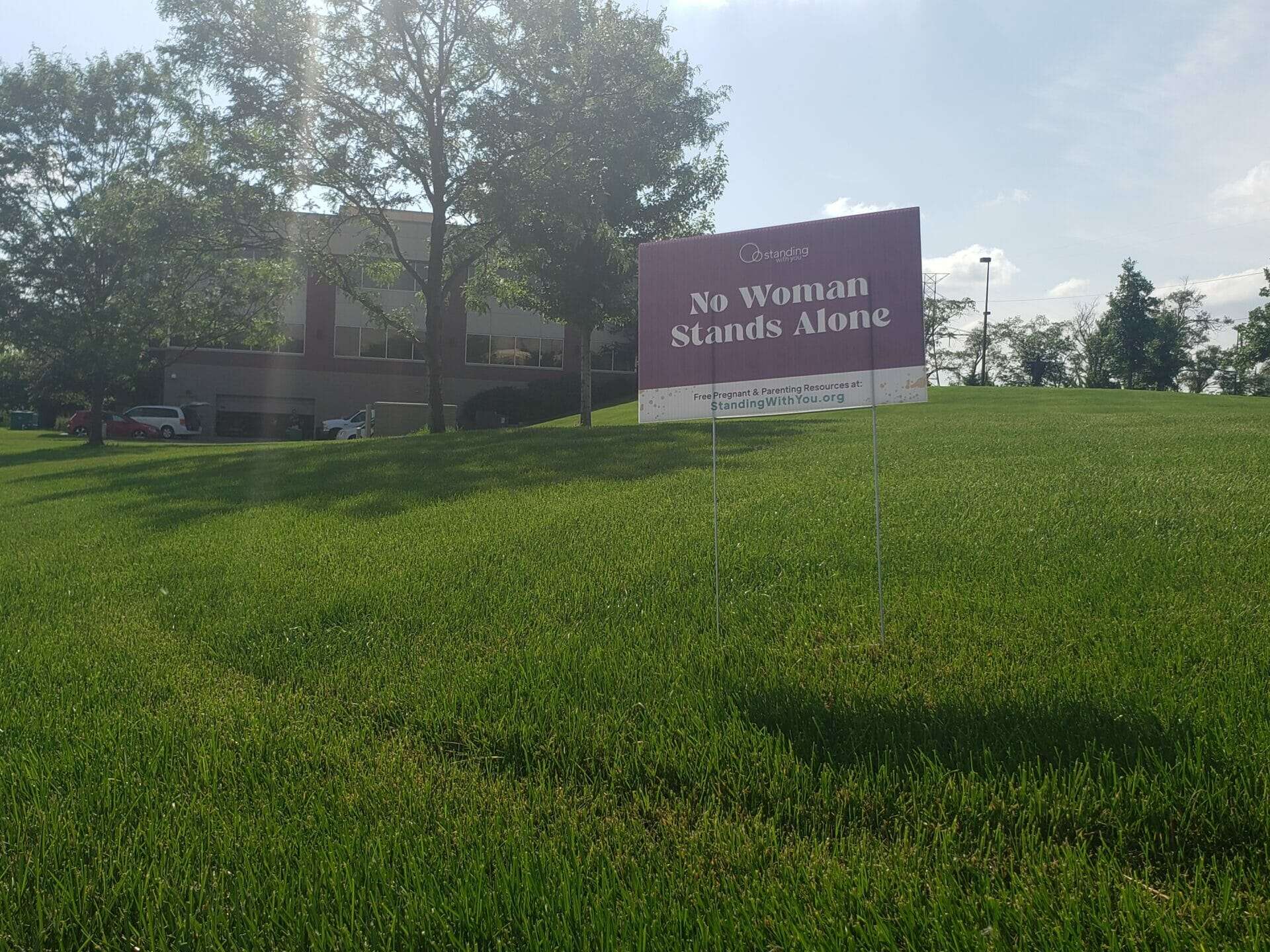 Caroline Wharton - 13 Apr 2023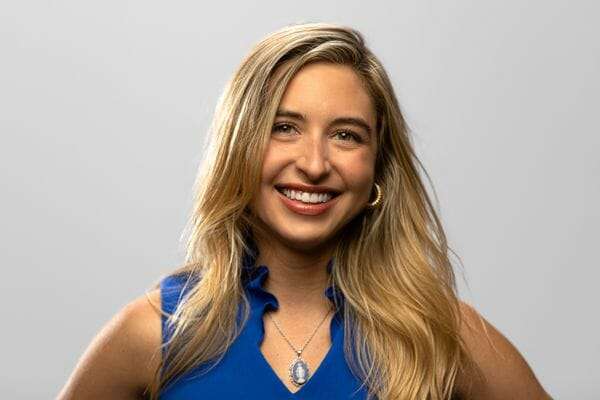 GUEST POST: The community of Bellevue, Nebraska has been anxiously anticipating word since the end of February on whether there were sufficient signatures gathered to introduce a Sanctuary City for the Preborn Ordinance. This ordinance would in part bar the local abortion vendor, C.A.R.E., which is operated by the infamous abortionist Dr. LeRoy Carhart, from committing further harmful abortions. 
(CLICK HERE to watch Maloney talk about the ordinance with the local press!)
Students for Life of America's (SFLA) Campaign for Abortion Free Cities (CAFC) unfortunately learned last week that there weren't enough signatures on the petition. While Belleuve pro-life groups such as CAFC, Right to Life of East Texas, Nebraskans Embracing Life, LifeRunners, and many individual community members worked hard to collect 7,812 signatures, Commissioner Ethington found, however, that only 4,600 of those were acceptable, leaving 2,772 signatures deemed as 'unqualified persons.'
Following the release of this information, Judy Mansissidor, a tenacious local supporter who has worked relentlessly on this cause, submitted a letter to the City Council expressing her and the community's disappointment with the decision. She wrote: 
(SFLA's Campaign for Abortion Free Cities just created an Instagram account. Make sure you follow along @abortionfreecities today!)
"While we did fall short of the required number of signatures for our petition, one has to ask why our petition fell short. Did our petition fall short because there are not enough people in Bellevue who want to see abortion outlawed, or did our petition fall short because Bellevue residents are afraid of their names, addresses and signatures being on a petition which could be accessed by anyone through an open records request?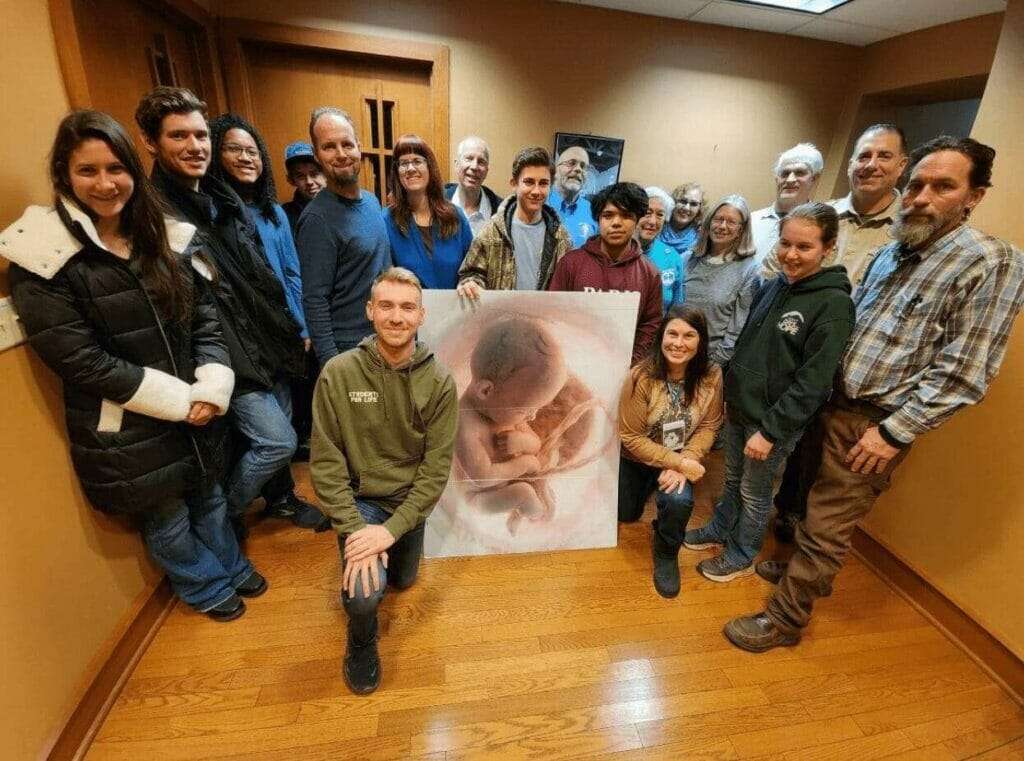 "When people are threatened with being shot in a neighborhood, a church, and a school, it impacts their political involvement. I was physically threatened on March 10th when a woman drove her car at a high rate of speed at me on the sidewalk with her vehicle. I hope and pray that the City of Bellevue does not let Jane's Revenge have this victory. I hope that the City of Bellevue will settle this once and for all and put this ordinance forward for a public election – apart from the initiative process."
Despite efforts of the abortion lobby to silence our progress in collecting signatures, SFLA and partner organizations in the area have been fighting for the preborn. Meanwhile, radical  groups such as Jane's Revenge threaten violence for pro-life groups such as SFLA as their only goal is to perpetuate violence in the womb — and apparently outside of it, as well. 
This news understandably leaves one feeling quite disappointed, but there is also hope. In Bellevue, the pro-life movement isn't giving up. The City Council still has a lot it can do, as Judy noted in her letter, to protect Bellevue families and women from the violence associated with abortion.
The City Council may choose to send the ordinance to voters in the future even though it does not yet have enough valid signatures, or it may opt to put it on an upcoming agenda. Despite the fact that there weren't enough "qualified persons," the community effort shows that citizens ultimately want a Sanctuary City for the Preborn ordinance passed.
The people of Bellevue have spoken, and they favor an abortion-free city. The enthusiasm of their residents cannot be disregarded by the City Council. 
READ NEXT: With Door Knocking and Calling on Legislators to Have a Spine, SFLAction Says It's Time for a Life-Saving Vote in Nebraska