From the SFLA Blog
SFLA Reports Free Speech Violations on School Campuses have TRIPLED!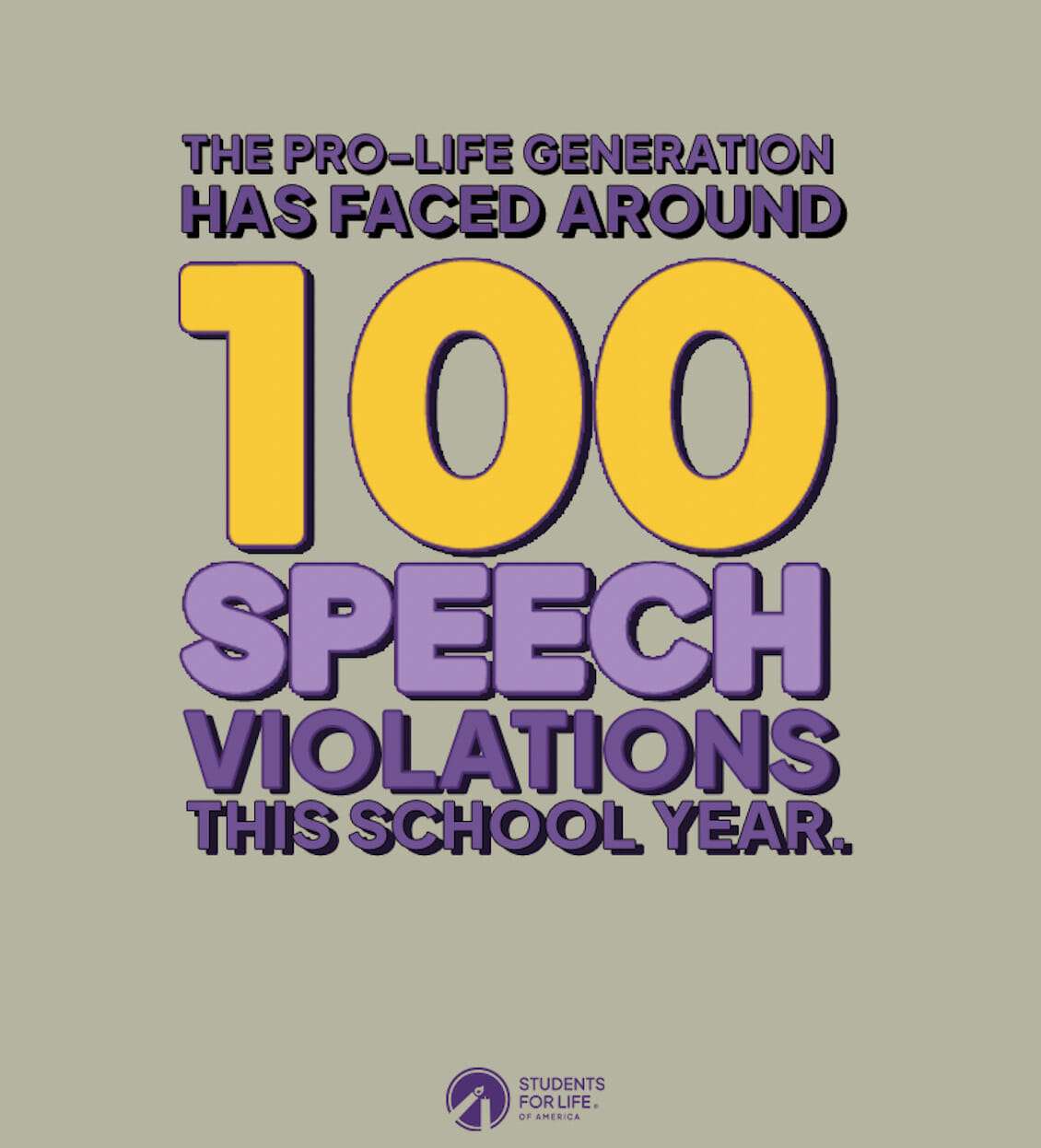 Caroline Wharton - 12 Apr 2023
More Than 100 Free Speech Violations for 2022-2023 School Year & Counting
Pro-Life Students report they're Silenced & Strongarmed by Peers, Faculty, & Student Governments
"What are we teaching our students when they can't use their Constitutional Rights on school campuses? Americans should be deeply concerned about the lack of pro-life free speech in educational settings," said Students for Life of America President Kristan Hawkins. "When student groups receive death threats, have urine thrown on them, and get assaulted at their own events, we must acknowledge that the First Amendment doesn't exist in some places. It can be frightening to be pro-life — and yet it's more important now than ever."
WASHINGTON, D.C. (04-12-2023) – As the 2022 – 2023 school year comes to a close, Students for Life of America (SFLA) groups have experienced an unprecedented number of free speech violations, three times the usual number. More than 100 individual infringements (108 to date) of First Amendment rights were reported to SFLA legal counsel as pro-life students were harassed, intimidated, or assaulted by pro-abortion peers, faculty/administration, and student governments over the Fall 2022 and Spring 2023 semester.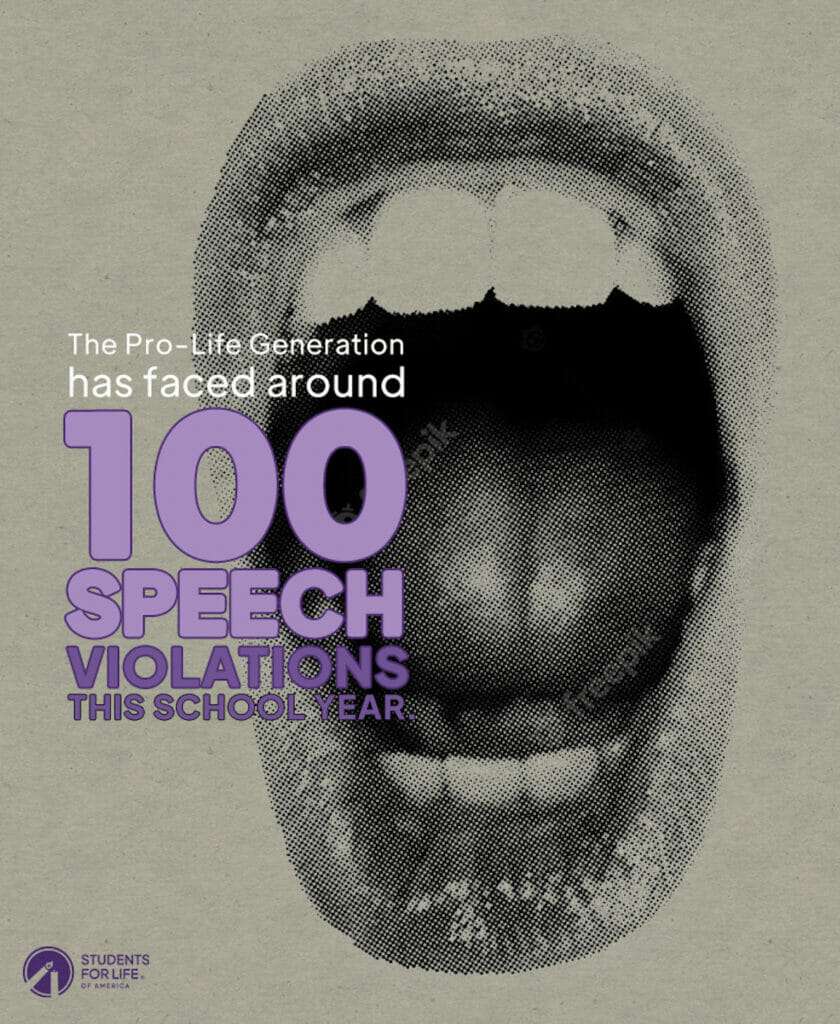 Key Findings This Year:
More than 100 free speech issues were reported. SFLA's legal team expects to reach 100 by the end of April considering the frequency of reports. 
The most commonly reported issue was the destruction/theft of property and vandalization. This included pro-abortion students stealing or ruining expensive educational display boards, ripping the heads off fetal models, erasing pro-life chalk messages, stealing fliers, etc.
Coming in a close second, pro-life students also frequently experienced censorship by their school administration. This included school administration condoning or even organizing vandalization of pro-life displays, discriminating against pro-life groups with narrower marketing or event availability, ignoring reports of pro-abortion bullying, etc.
Other incidents included death threats, student petitions to shut SFLA groups down, denial from administration or student governments to start an SFLA group, online bullying and threats, physical assaults, huge security bills for the SFLA groups to host SFLA President, Kristan Hawkins, and public smear campaigns.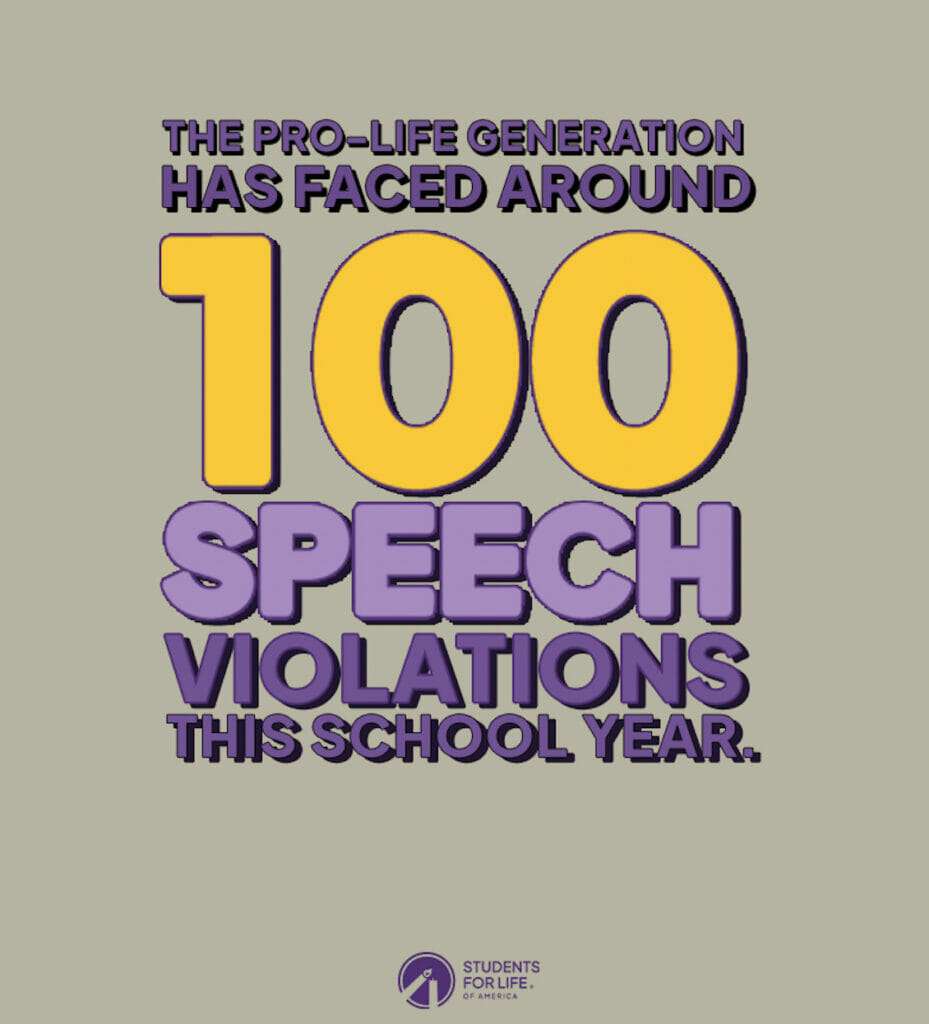 Key Stories from Campus:
An abortion supporter threw a cup of urine at SFLA group members while they were tabling at the College of William and Mary. The offender was arrested and charged with two counts of assault. Click HERE to read a blog about the incident.
EMS was called after Antifa and radical transgender protestors assaulted pro-lifers while silencing SFLA President Kristan Hawkins' speaking tour stop at Virginia Commonwealth University. Campus and city police refused to stop the protestors hostility until they shut down the event. Click HERE to read a blog about the incident.
A school administration further inflamed a public smear campaign unfairlymade by a student group against the pro-lifers at George Mason University. National pro-life leaders, including Martin Luther King Jr.'s niece Alveda King, stepped in to correct the record and applaud the SFLA group for their work. Click HERE to read a blog about this incident.
SFLA New England Regional Coordinator Stephanie Luiz published a National Review op-ed on the harassment of pro-life college students recently, writing: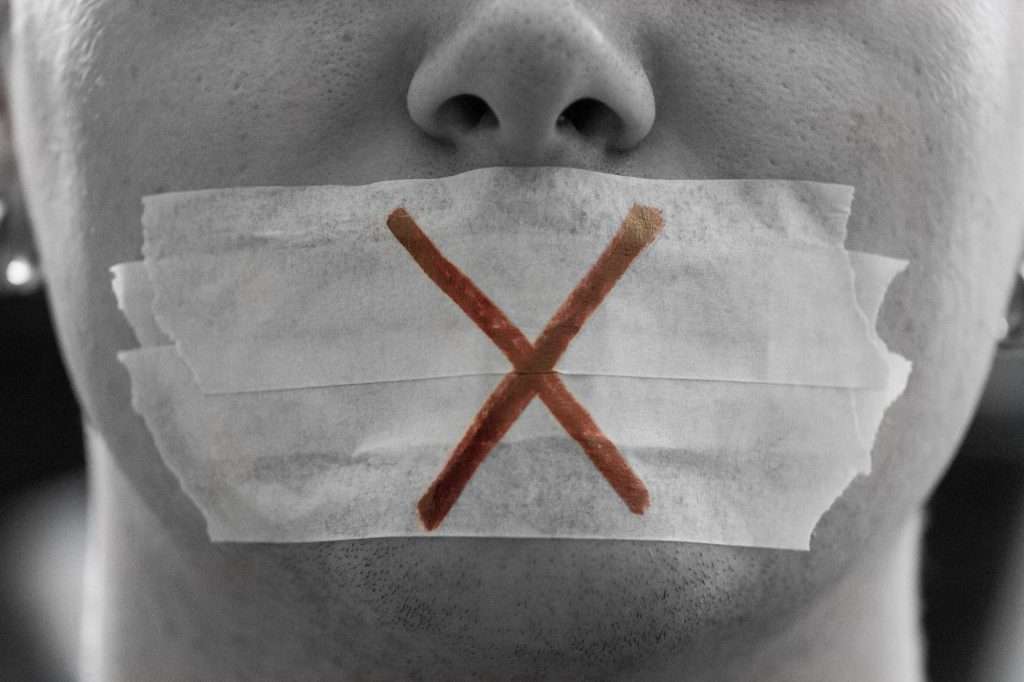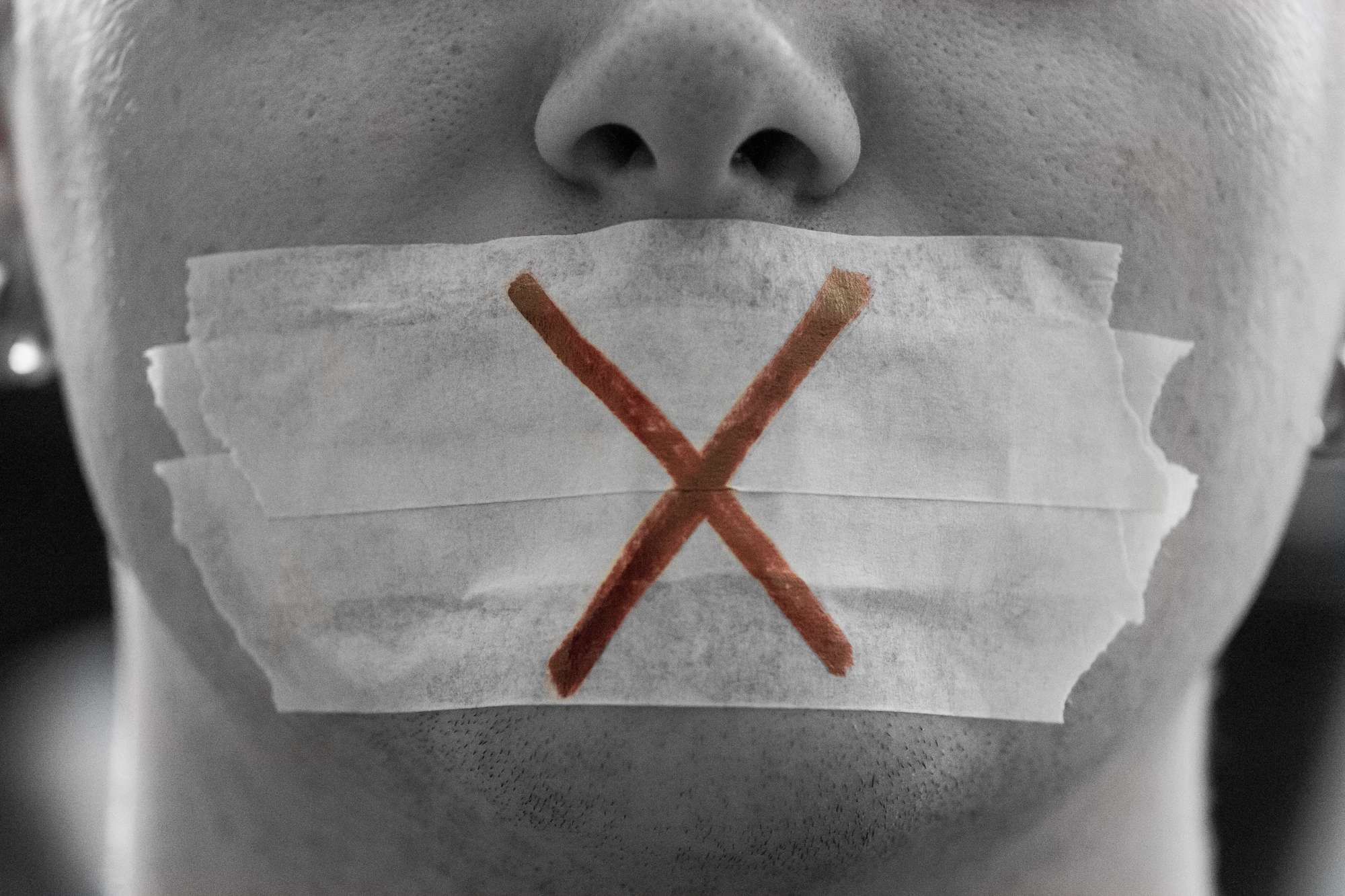 "Since the Supreme Court acknowledged in Dobbs that there is no constitutional right to abortion — giving the pro-life movement the opportunity to codify the rights of the preborn for the first time in almost 50 years — pro-life students have increasingly come under fire from abortion supporters. Dobbs was a big blow for them, and now they are working aggressively to undermine the dialogue on campuses that routinely benefits the pro-life movement."
To understand this free speech issue from a student's perspective, read a Daily Wire op-ed by two SFLA students from the University of North Carolina Chapel Hill entitled "
Is Speech On Campus Really Free? How Pro-Life Views Are Stifled By Universities."
To see how the abortion industry is pushing itself onto college campuses, check out the Demetree Institute for Pro-Life Advancement's new report showing that almost 90% of Planned Parenthood facilities are located within five miles of a college campus.
For interviews email [email protected]
–30—
Students for Life Action (SFLAction), a 501c4, along with its 501c3 sister organization, Students for Life of America (SFLA), make up the nation's largest pro-life youth organization and a political and policy operation engaging people of all ages. Together they work to end abortion — the human rights issue of our day — and provide political, legal, and community support for women and their children, born and preborn. Headquartered in Fredericksburg, VA, SFLA has more than 1,300 groups on middle, high school, college, university, medical, and law school campuses in all 50 states. SFLA creates strategy, policy, and programming to connect those most targeted for abortion with people ready to help and builds a framework for political engagement on their behalf. SFLA and SFLAction have more conversations with those most targeted by the abortion industry than any other pro-life outreach in the world, reaching more than 2 million people across social media platforms each week and engaging in approximately 100,000 digital conversations per month. Over more than 16 years, President Kristan Hawkins has grown SFLAction/SFLA into an $18 million organization preparing for a Post-Roe America.