From the SFLA Blog
Allentown Campaign for Abortion Free Cities Is Celebrating Epiphany Through Bringing Gifts to Moms & Children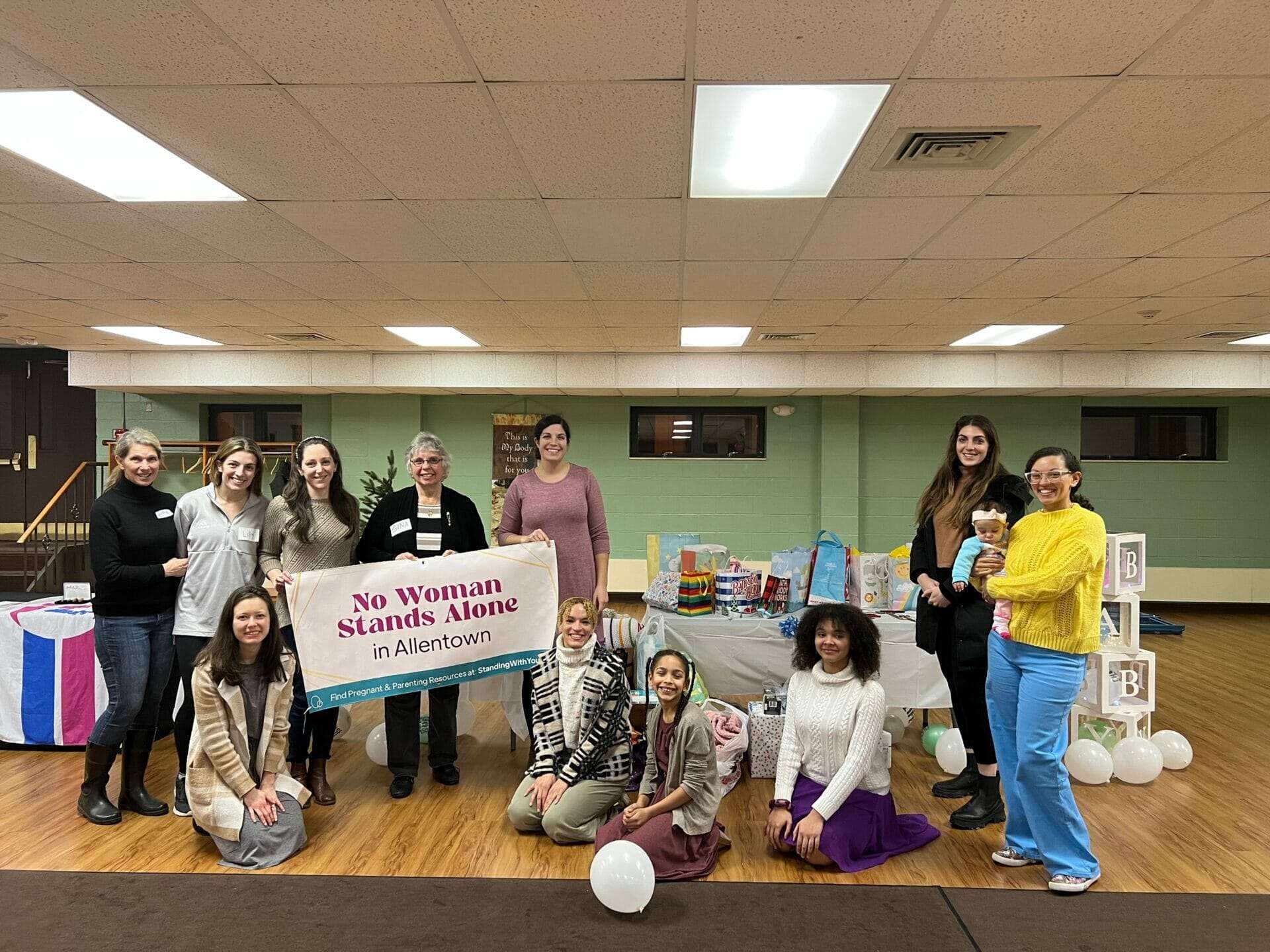 Caroline Wharton - 01 Feb 2023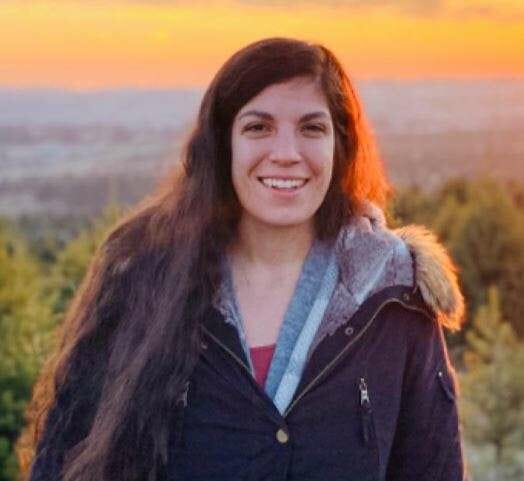 GUEST POST: In a Post-Roe America, it's important to continue to be innovative in the way we reach our communities, but at the same time, sometimes it's commonsense. Many people call us "pro-birth" (as opposed to being pro-death?), but we are so far from just that — we are pro-life from the moment of conception to the moment of natural death. This is why the pro-life movement runs thousands of pregnancy centers across the nation.
Unfortunately, so few people know about these resources; in fact, through working with Students for Life of America's (SFLA) Campaign for Abortion Free Cities, we know that 73% of our neighbors were unaware of where their local pregnancy resource center was. This is a problem that SFLA's Standing With You initiative seeks to fix. 
In addition to the ongoing raids on pro-lifers, people also need fellowship and courage. Therefore, a baby shower collecting materials seemed like a fairly easy way to come together, share fellowship, and learn about what is going on in the community.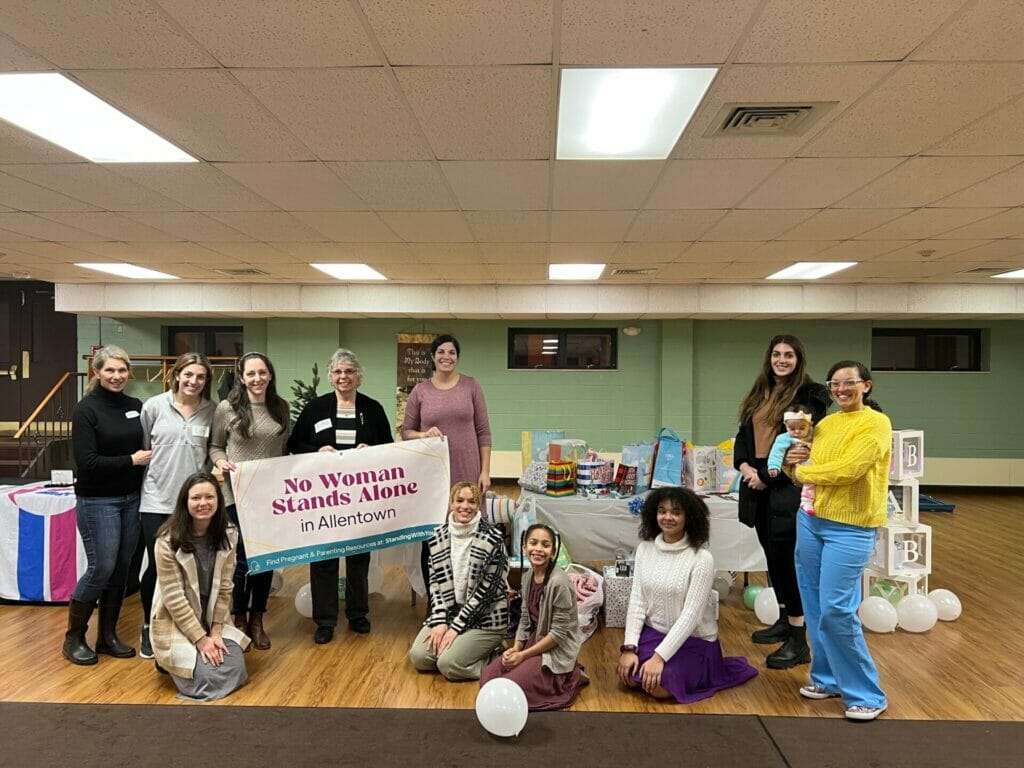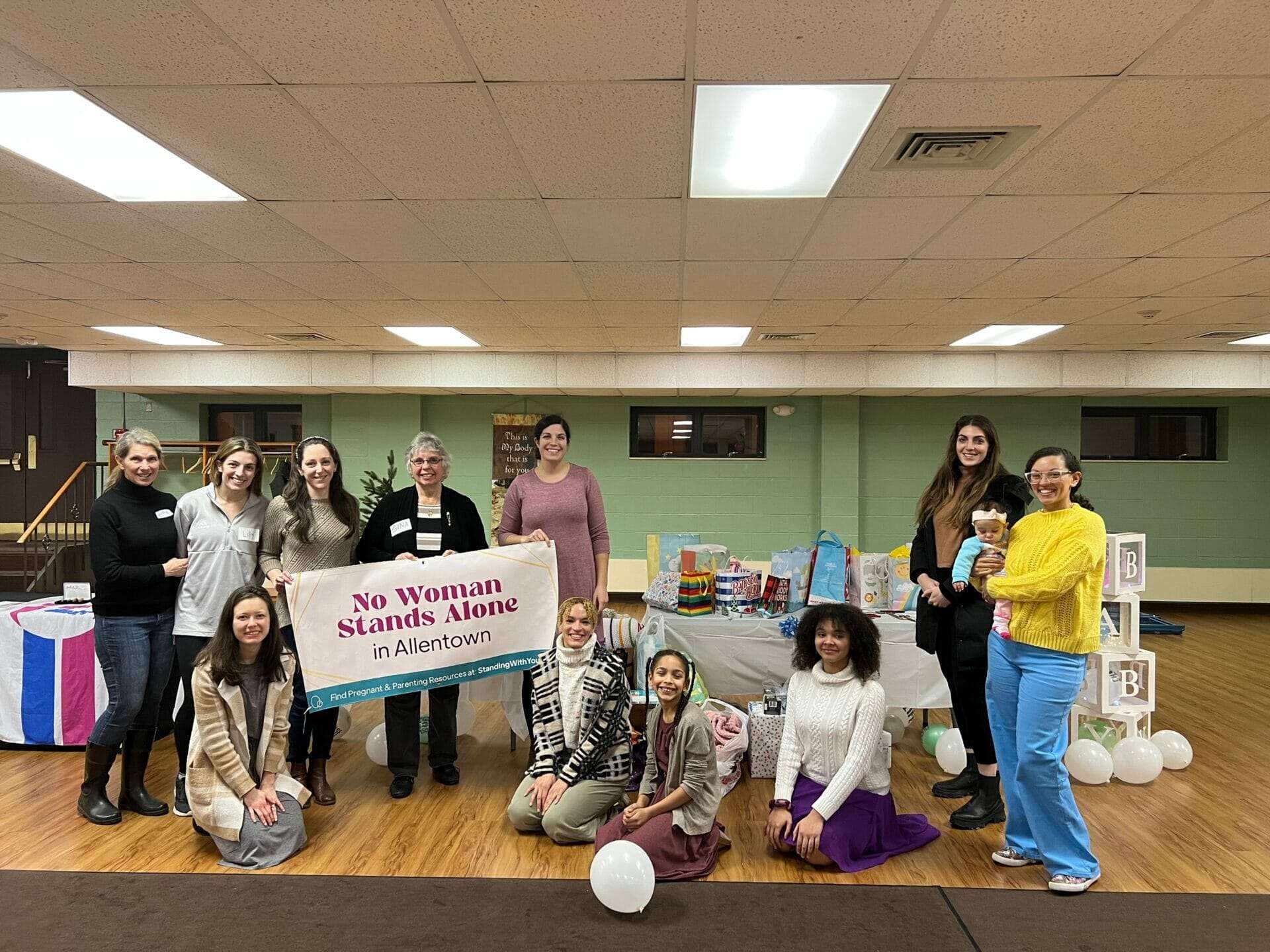 In the middle of January this year, the Allentown Campaign for Abortion Free Cities group partnered with the Queenship of Mary parish and the Feminine Project to throw a baby shower to collect materials for local pregnancy centers and to talk about pro-life issues. We chose the name "Epiphany" because we decided to do it in honor of the Feast of the Epiphany, a celebration of the gifts the wisemen gave to the child Jesus. Major components of the night included talking about Standing With You, the work of the local pro-life movement, how the local pro-life movement engages with pregnancy resource centers, and how we are working to end abortion in our community. 
Overall, we collected more than 200 items and 750 diapers (which is one-third of the diapers a mom uses in a year). In addition to this Epiphany baby shower, we've also done our best to stay in contact with the mothers that have chosen life in the last year. One such mom struggled to find help with baby items — so the Abortion Free Cities Campaign put out a registry for her. It was bought up in less than a day; that's the goodwill and generosity of the pro-life movement for you!  
It was a great January for the Allentown Campaign for Abortion Free Cities as we continue to use both unique and tried-and-true tactics in our outreach. There are great ways to engage with the community and to let them know what is already being done (such as the work of pregnancy resource centers). We have also have wonderful opportunities after we help save babies to support them and their mothers afterwards — our loving community wants to help them in all their needs.
We look forward to another new month of educating and activating for life!
READ NEXT: How a Pro-Life Student Got Her Public University to Add Pregnancy and Parenting Resources to the School Health Page