From the SFLA Blog
2022: A Year of Pro-Life Art & Global Activism with Life Dress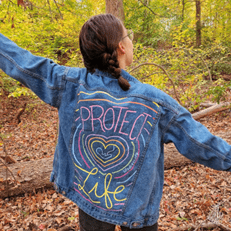 Caroline Wharton - 06 Jan 2023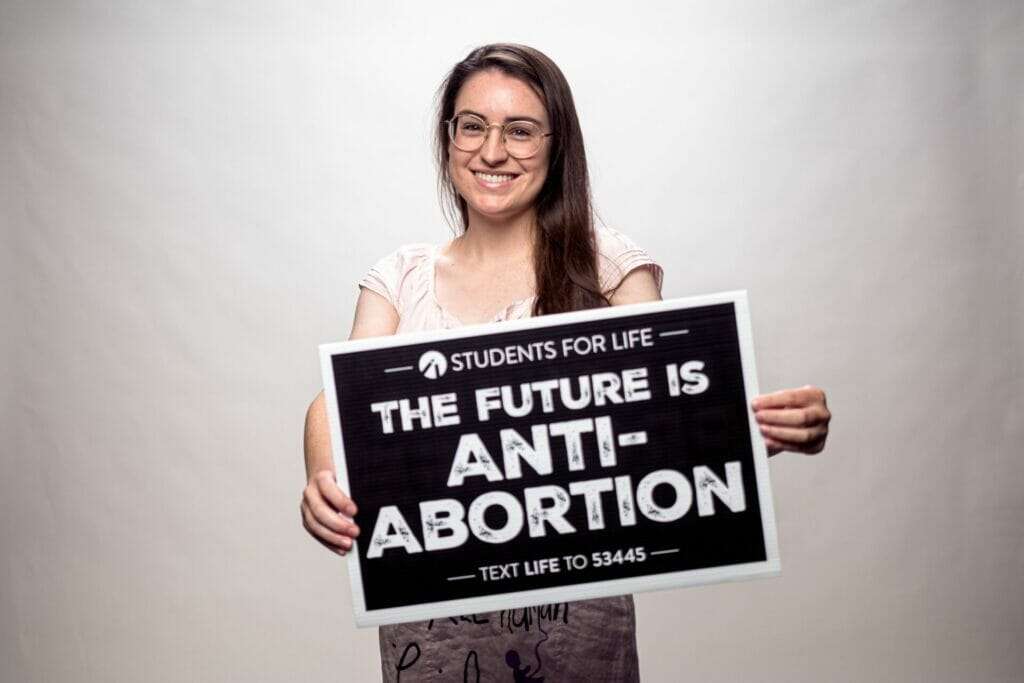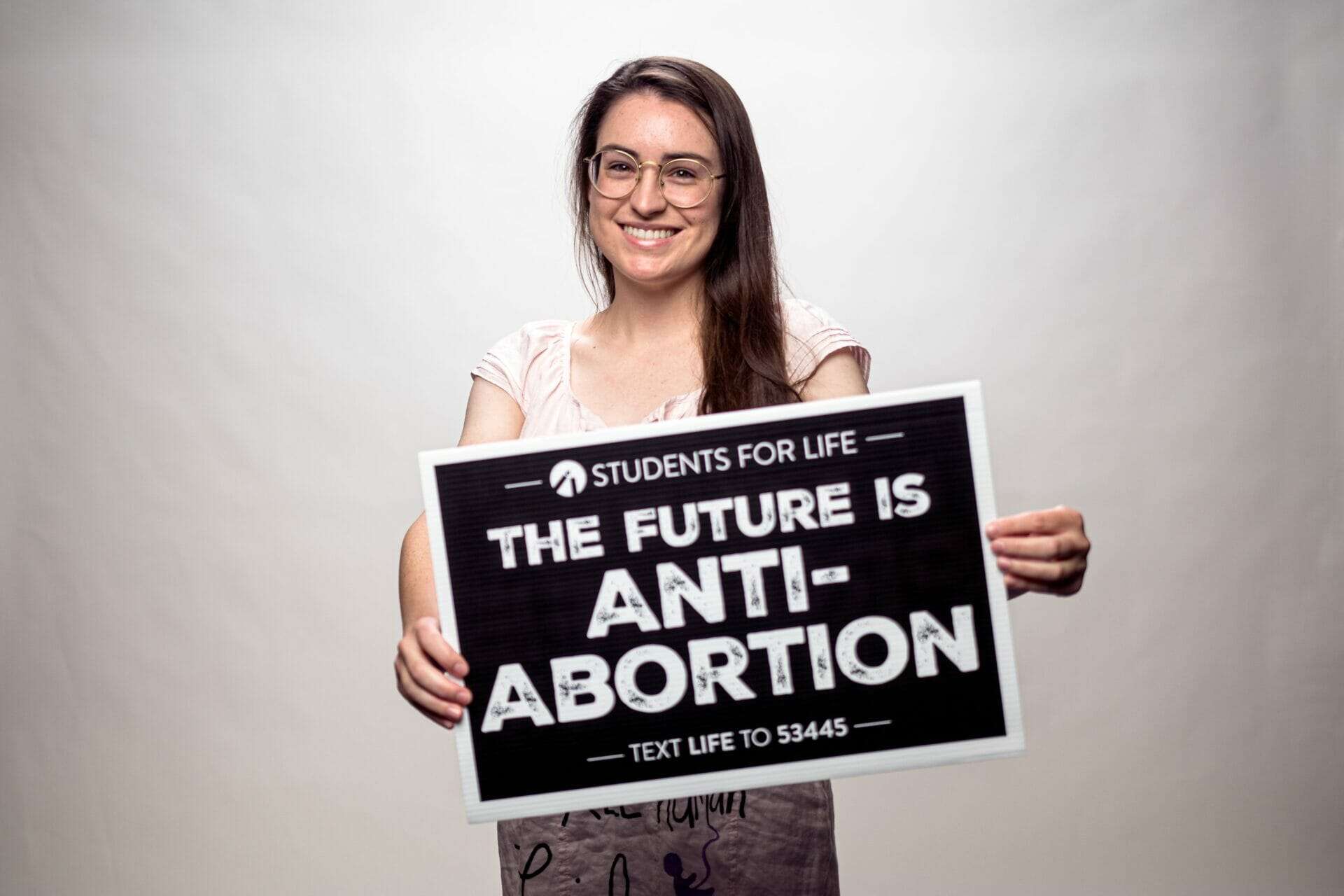 GUEST POST: Life Dress has had an exciting past few months!
Life Dress is a unique, pro-life apparel brand with the mission of using art to start conversations, reach hearts, and change minds on the issue of abortion. Every Life Dress is created one-of-a-kind, just like every human life. Life Dress is also harnessing the universal power of art by hosting Creative Activism Workshops for student activists on a global scale.
It has been an incredible year full of growth and new opportunities. Becoming official partners with Students for Life of America (SFLA) has helped make these international ventures possible and has helped expand the mission of Life Dress. From a national tour to the launch of an international workshop campaign, the partnership has allowed my visions for Life Dress to become a reality. I'm so grateful for this year of seeking innovative and creative ways to spread the pro-life message.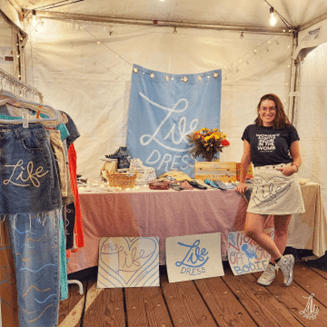 September: The official launch of Life Dress as a 501(c)(3) non-profit! This was an exciting step to expanding Life Dress and honing in on the primary goals of starting conversations, equipping activists, and using art to change culture. Becoming an official 501(c)(3) was an important step to allowing for tax-deductable donations, grants, and allocating funding to the various charitable programs Life Dress is developing. If you are interested in becoming a partner, you can contribute here! Being a Life Dress partner can mean a one-time donation, or committing to a monthly contribution. Whichever you choose, please know that your generosity is beyond appreciated.
October: The month started with a road trip to Santa Monica, California to host a Life Dress Pop-Up at the Unite for Life Festival. I met so many incredible people at this event, and was able to share the unique, creative mission of Life Dress with lots of pro-life activists.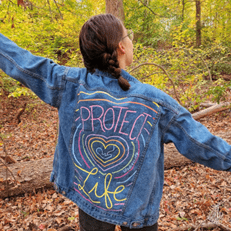 November: I spent a lot of time working out of the SFLA headquarters in Virginia. It was a productive month of planning international workshops, painting new Life Dress pieces (especially two of the most popular Life Dress apparel items: high-top shoes and jean jackets!), and creating more art and videos to share the pro-life message.
One way that Life Dress has been able to expand its reach is through social media, specifically through the creation of pro-life cartoons that explore various topics within the movement. I plan to continue drawing these as a way to keep the conversation going. You can view the cartoons and know when the next one comes out on Instagram at @lifedressorg.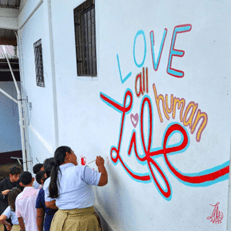 At the end of November, I went to Benque, Belize and hosted activism workshops for students at local high schools. This was an amazing opportunity to work with a local missionary organization to bring the pro-life message to young people and also create a blueprint for future trips.
The students were able to help paint a Life Dress and a pro-life mural on their campus. The proceeds from the Life Dress will go directly to these students to fund their pro-life activism in the community.  
The Life Mural features the words, "Love all human life" and a bunch of colorful hearts with babies inside that the students painted all the way down the wall. At the bottom of the stairs, it says, "You are not alone" with the phone number to the local pregnancy center.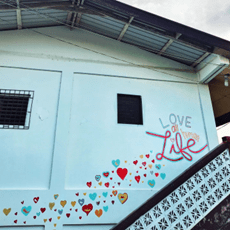 You can learn more about this mission trip here.
December: After 3 years of requests for printed Life Dress t-shirts, they're finally here. The first ever printed t-shirt line for Life Dress features 2 shirt designs: a black shirt that says, "Abortion is the greatest human rights injustice of our time" and a white shirt with wildflowers that says, "Let all life, born and preborn, live and grow." Both designs are hand-drawn and have hand-painted Life Dress labels on the interior! These shirts are a perfect way to go out into the world and start mind-changing conversations.
You can get your own Life Dress T-Shirt on lifedress.org!
These are just some of the amazing opportunities that Life Dress had to share the pro-life message these past few months, and I can't wait to continue growing.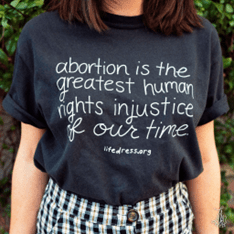 Some exciting things to look forward to in 2023 include the SFLA National Pro-Life Summit (stop by the Life Dress booth there!), a unique brand ambassador program launch, more creative activism workshops globally, new designs every month, and so much more!
Be sure to follow Life Dress on social media @lifedressorg on Instagram, Facebook, and TikTok. Join this unique, pro-life mission to change hearts and minds on the issue of abortion, with what we wear and the art we share. Get your pro-life apparel, learn how to defend your views, or request an activism workshop at your school at lifedress.org.