From the SFLA Blog
No School Board Can Silence Dr. Ben Carson's Legacy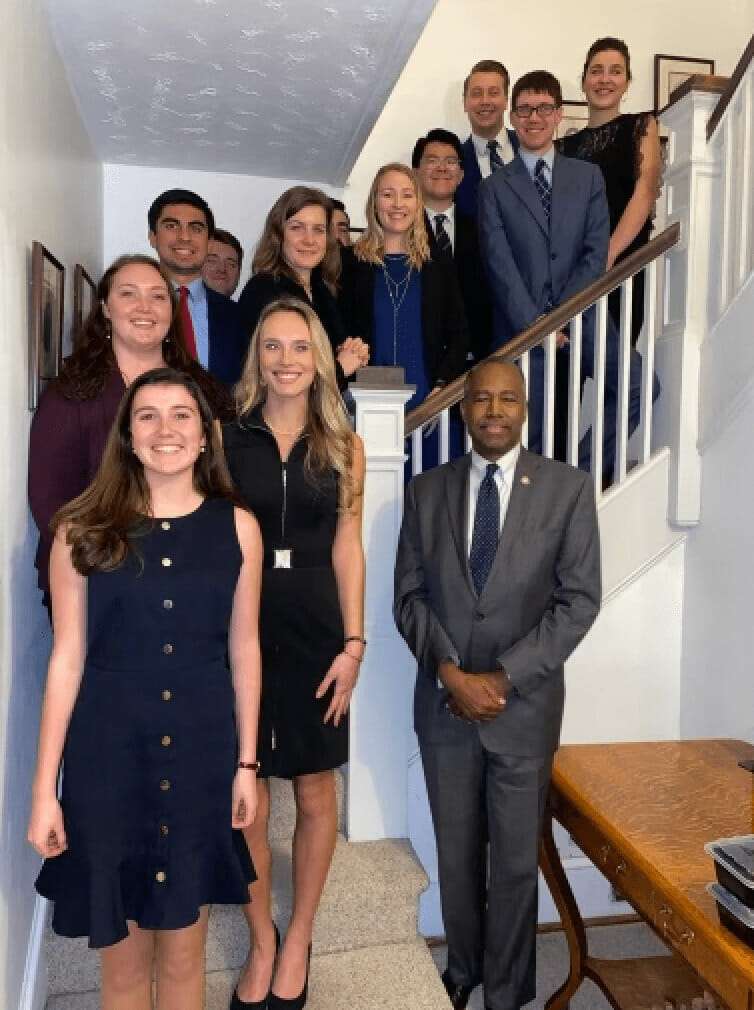 Caroline Wharton - 12 Dec 2022
When the news broke that the Detroit School Board had voted to change the name of the high school which bears Dr. Ben Carson's name, I was shocked and immediately went into investigation overdrive to figure out what scandal had occurred — my search was fruitless, however. Research on the matter confirmed that Dr. Carson had done nothing wrong. Indeed, he had done nothing other than be an example of the American Dream who has also beautifully expounded on the sanctity of life through the lens of his unique career, and I've experienced his love for human dignity personally.
When I was an intern with the Leadership Institute, my intern class and I had the opportunity to have a private dinner with Dr. Carson, peppering him with questions while we ate our pasta. He struck me as a man of shining character as he spoke matter-of-factly of his accomplishments and kindly of everyone, including those who didn't offer him the same regard. It was his humility that touched me most, as he spoke of his humble beginnings and subsequent career as a pediatric neurosurgeon.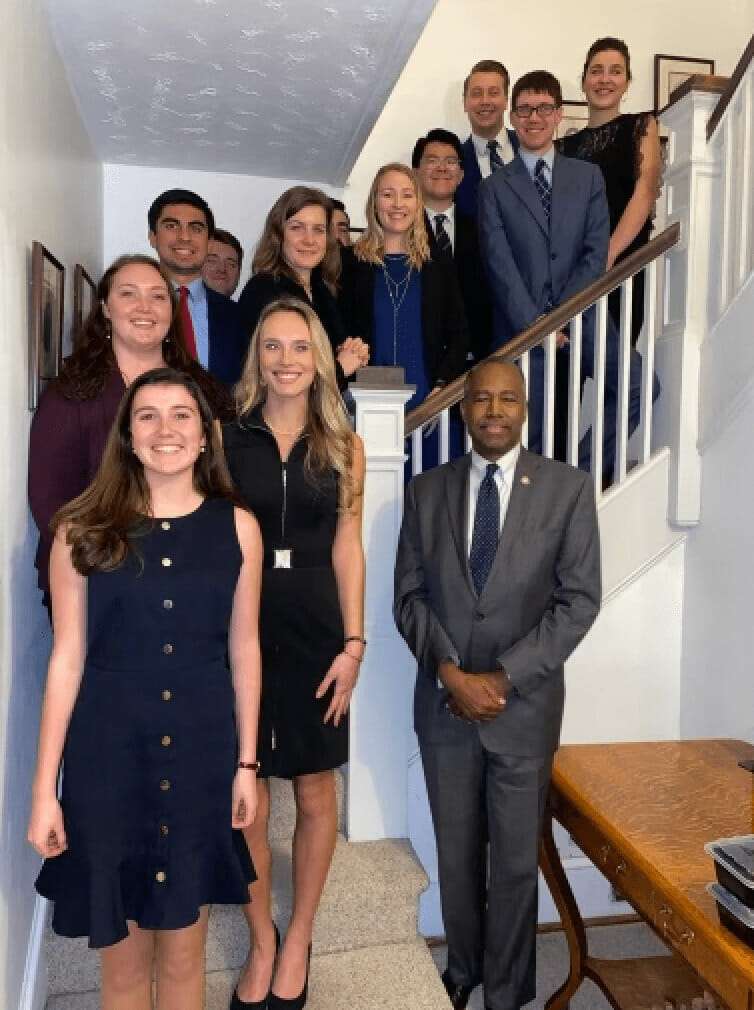 At our dinner with Dr. Carson, he also spoke about how his mind was transformed on the abortion issue, and he covered this as well on an episode of Students for Life of America's (SFLA) Speak Out podcast with Christine Yeargin. He explained that he had been raised in a very liberal city and for many years was surrounded by the pro-abortion narrative which he accepted. However, when he listened to Ronald Reagan and witnessed preborn life up close as he even did surgeries on children in the womb, he changed his mind. Dr. Carson now maintains that further knowledge of fetal development leads to an acceptance of the pro-life position.
He said,
"I was thinking about slaveowners and how they thought because they owned the slaves, they could do anything with them; beat them, rape them, etc.…and then I thought about the abolitionists. I thought, what if the abolitionists had said, "I don't believe in slavery but you do what you want to do?" Where would we be now? I started realizing it's basically the same situation."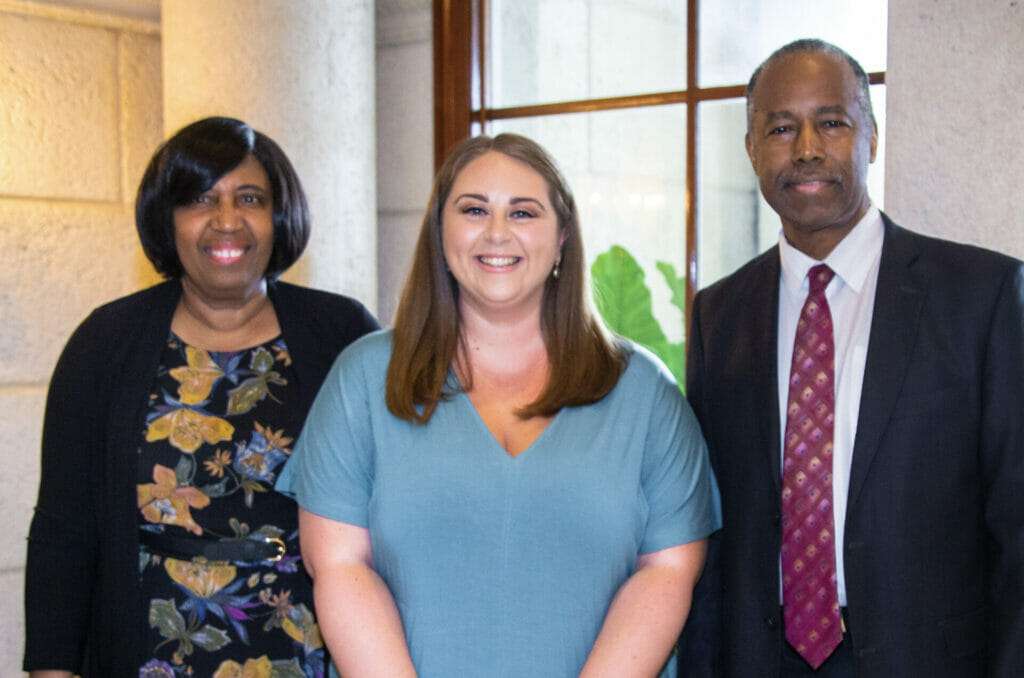 A colleague of his, Andrew Hughes, recently wrote a Fox News op-ed which summed up his amazing life, writing:
"Dr. Ben Carson was born into poverty in Detroit and raised by a single mother. He grew up attending Detroit public school, and his mother worked multiple jobs to provide for him and his brother, Curtis. Although things were tough, his mother instilled in him and his brother the values of hard work, perseverance and faith. She taught them that through education, anything was possible in America.
"Thanks to these values that his mother worked so hard to instill, Dr. Carson earned a full scholarship to Yale…. After his time at Yale, he went to the University of Michigan School of Medicine, and then on to Johns Hopkins University for their neurosurgery program.
"After residency, Dr. Carson returned to Johns Hopkins and served as the director of pediatric neurosurgery and led a 70-surgeon team to conduct the first successful separation of twins conjoined at the back of the head. This famed procedure thrust him into the national spotlight as one of the highest-profile surgeons in the world, particularly due to his specialty in pediatric neurosurgery.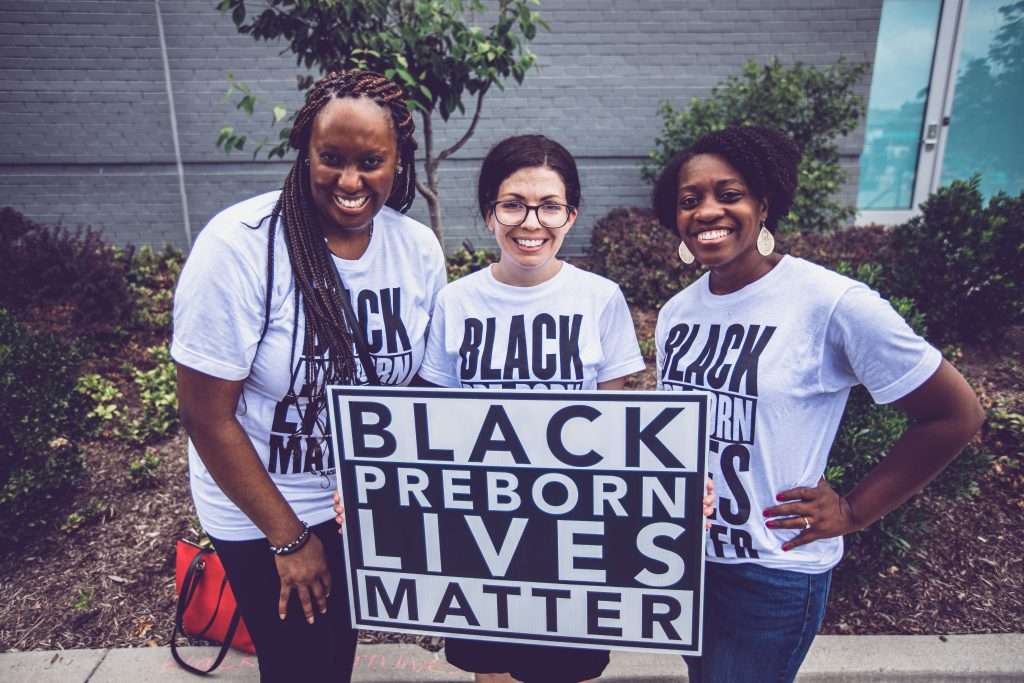 "After retiring from medicine, Dr. Carson launched a bid for the Republican nomination for president and served as the 17th Secretary of the U.S. Department of Housing and Urban Development. Today, he continues his work as the founder and chairman of the American Cornerstone Institute, a nonprofit aimed at restoring the "four cornerstones" of American greatness: faith, liberty, community and life."
With such an inspiring life and spirit for the community, it is sad to see his name removed from the Benjamin Carson High School of Science and Medicine — and it is particularly sad for the community as an administrative recommendation and student poll both voted to keep the name . Regardless of the Detroit School Board's political decision, Dr. Carson remains a man that all students should look up to, and he exemplifies the fact that regardless of what career you choose, you can still be a voice for the preborn.
READ NEXT: The 2022 Pro-Abortion Dictionary: Crazy Terms, No-No Words & Definition Changes