From the SFLA Blog
Whether Marilyn Monroe's Abortions Are Fact or Fiction, Abortion Hurt is Real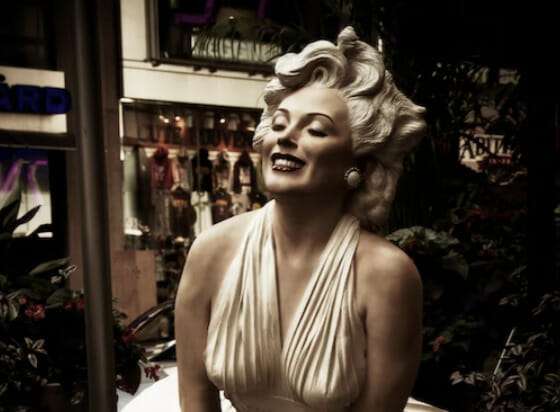 Caroline Wharton - 09 Oct 2022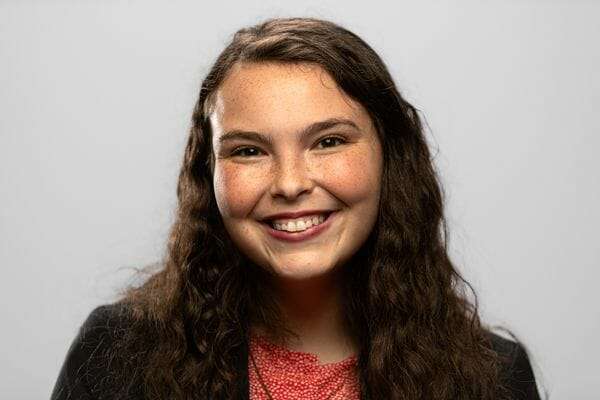 GUEST POST: Actress and Hollywood "it" girl, Marilyn Monroe rose to fame in the 1950s, and although she had a glamorous air about her, her experience in Hollywood may not have been as glamorous as once believed. In a recent biopic-based, fictional portrayal of Monroe's life released for streaming on Netflix, a story of exploitation shows Monroe being forced into an abortion.
At point in the movie, Monroe is seen speaking to a child in the womb after she has had an abortion, and she hears a child's voice ask, "You won't hurt me this time?" One review published by Vice Media questions the motives of the line, saying that it is "perhaps political, perhaps judgmental, and ultimately cruel." Or does this speak to the very abortion regret that women do feel?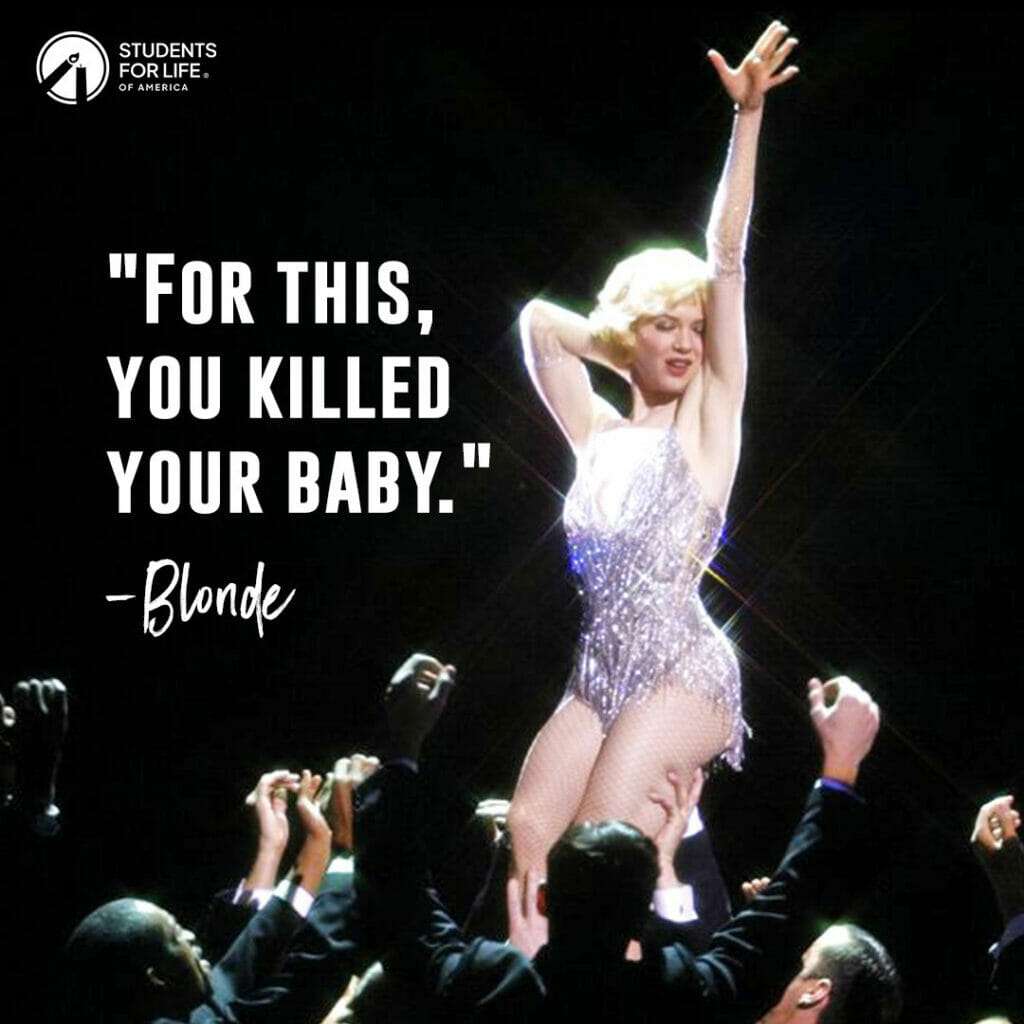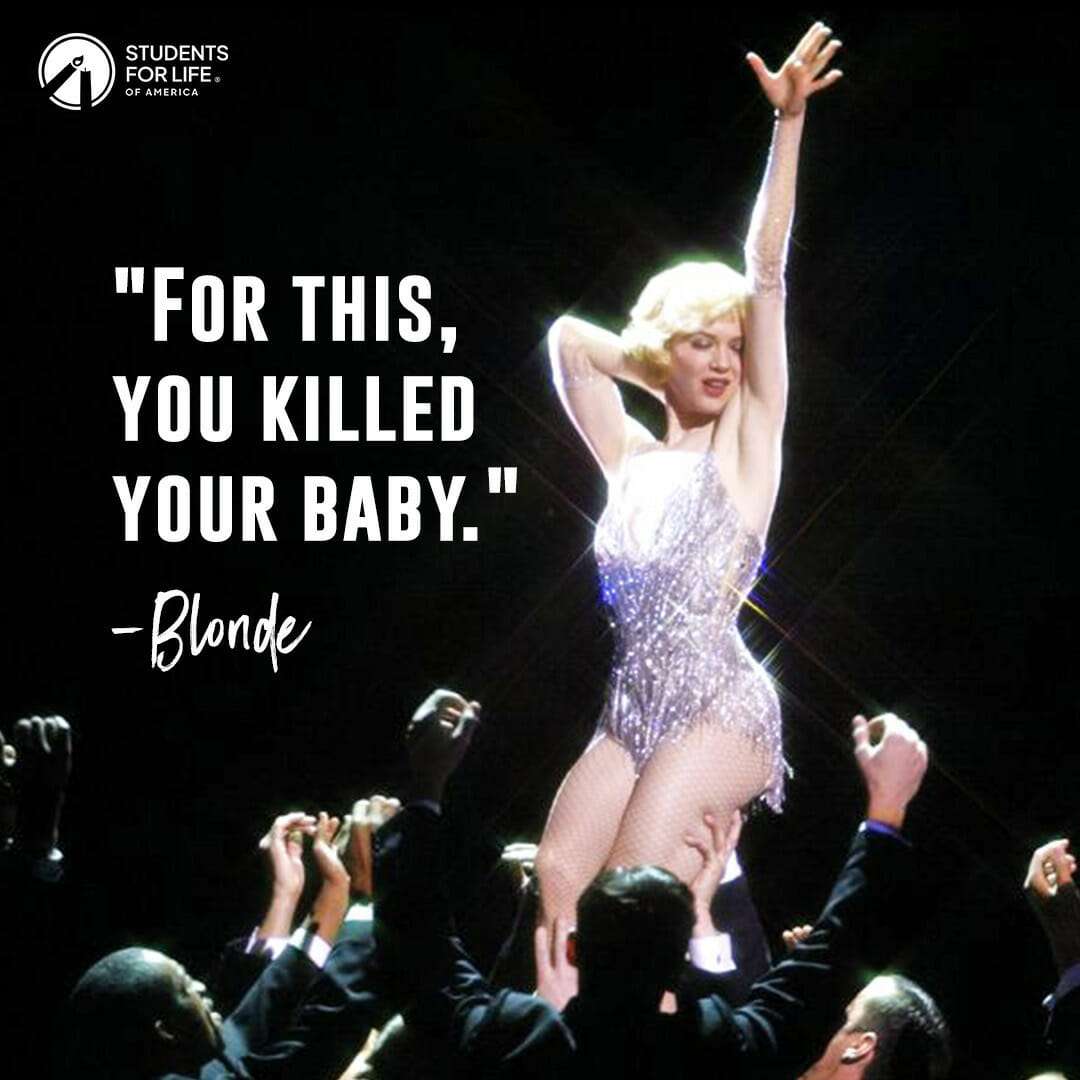 This depiction has greatly angered Hollywood and abortion supporters alike (Planned Parenthood even called it "anti-abortion propaganda") because not only did it display a woman being forced into an abortion, but it also portrays a woman with deep regret due to that abortion — a topic which is taboo in our abortion-loving culture.
Whether Monroe's scenario was real or fiction, this sort of exploitation of women and their preborn children is not a new facet of Hollywood. Instead, the movie is a vessel to highlight the pressure that women in Hollywood (and outside of Hollywood) feel about their fertility and femininity from the abortion industry. While we cannot be 100% certain whether Monroe experienced abortion coercion or regret afterwards, it is safe to say that the story depicted was a genuine experience.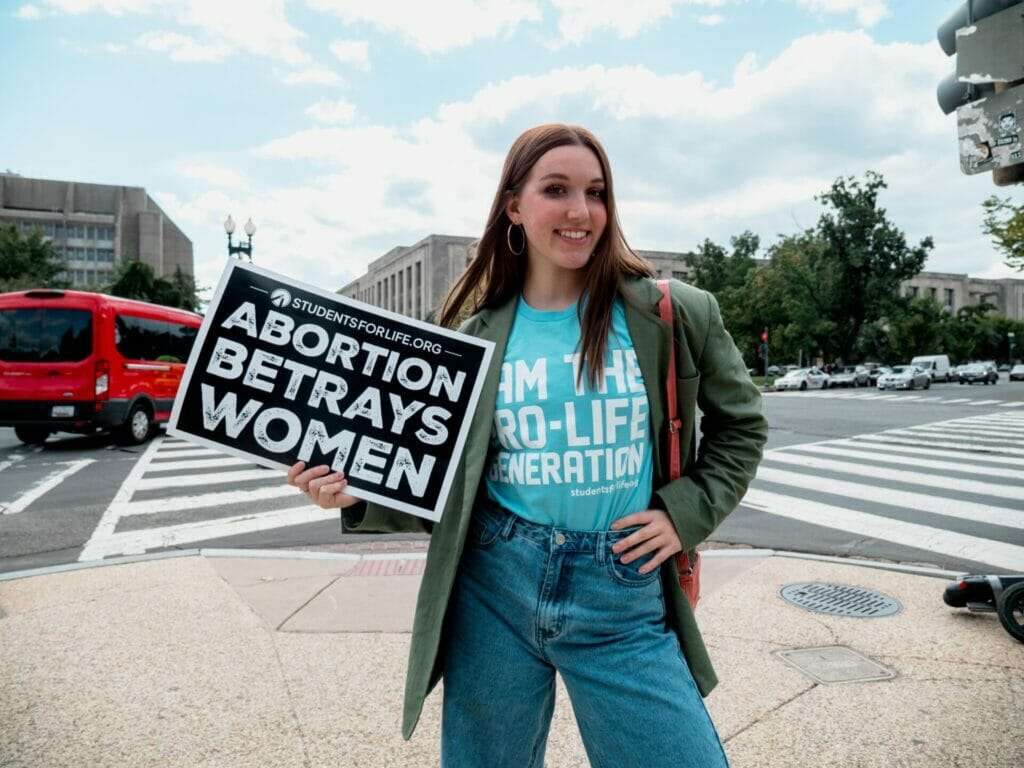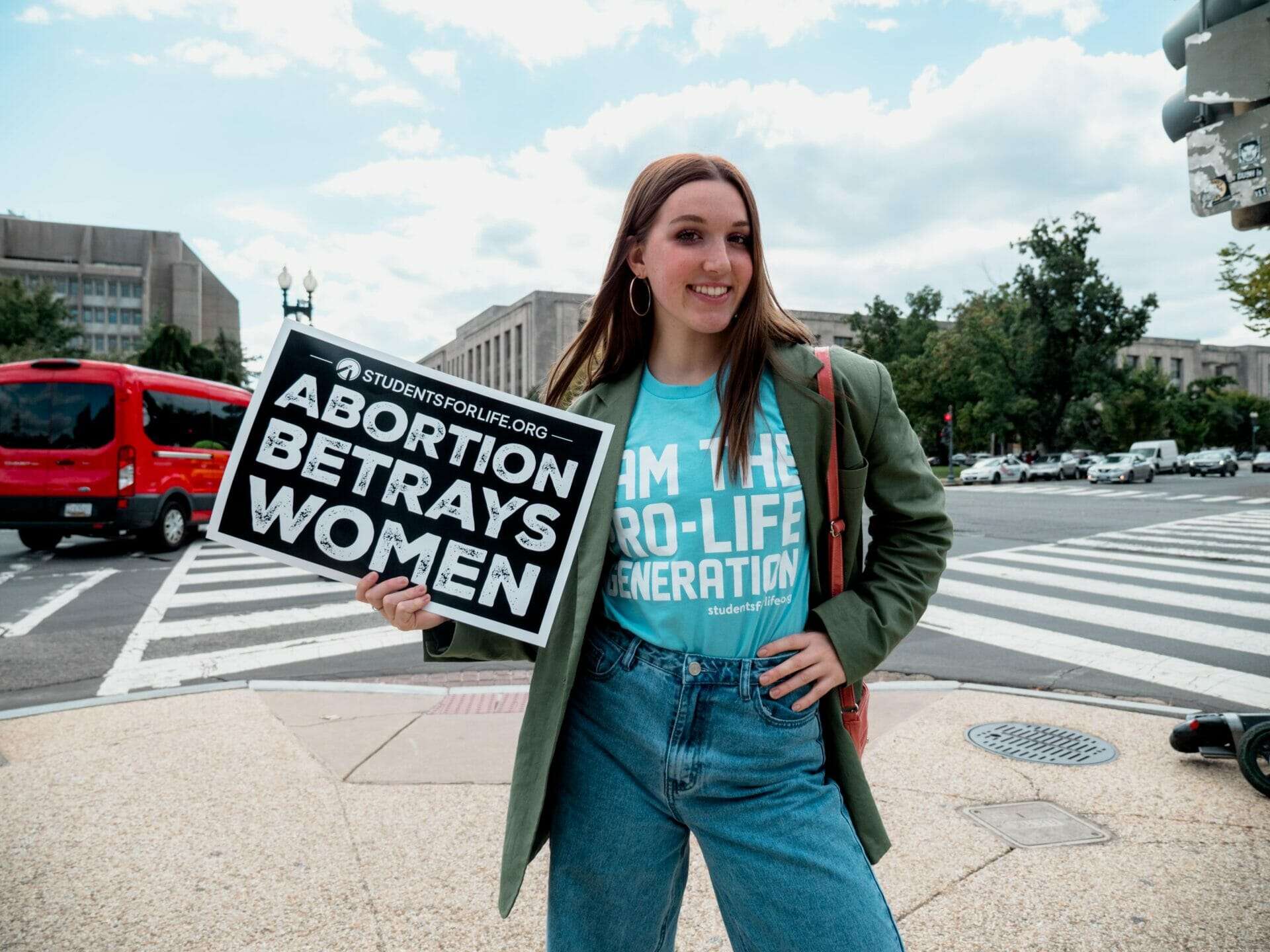 Here are three Hollywood women who have gone public about their forced abortions:
Actress and singer Judy Garland , who starred in the hit movie "The Wizard of Oz," got married at age 19 to David Rose. She became pregnant while still in the prime of her career, and her mother and the studio worked together to ensure the life of Judy Garland's child was ended, believing that she could not be a mother and successful at the same time. Later, Garland had an affair and again became pregnant. In the same fashion, the studio once again arranged for Garland to have an abortion, calculating that the money Garland would bring in for them was more costly than the life of Garland's preborn child.
Another harrowing story comes from the life of Dorothy Dandridge. Danridge was best known for her role in the movie "Carmen Jones." She was already the mother of one child, and when she became pregnant again, her studio forced her to have an abortion reportedly because she was a black woman, and her lover was a white man..
Another woman in Hollywood that had an abortion was Jane Russell. She starred in "Gentlemen Prefer Blondes" (alongside Monroe). She claimed the abortion was botched and that she almost died. She later experienced deep regret and said the abortion left her infertile. After her death, her family asked for donations to be made to CareNet, a network of pro-life pregnancy resource centers, in her memory.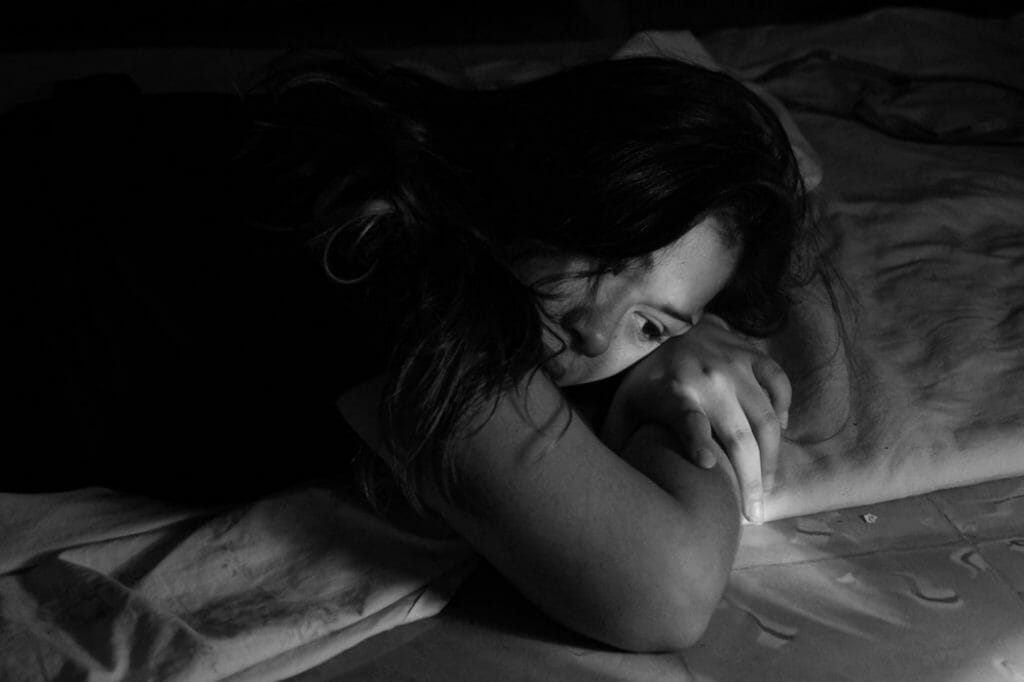 Clearly, abortion coercion and abortion regret was and is an issue in Hollywood as many women are told they need to choose between their next big break or the life of their child. We can see the ripple effect even to this day. Young women believe their life will be over if they choose to keep their child. They fear that they might not achieve their goals, whether career or educational.
The bottom line is that the media and abortion advocates are not mad about this film because this depiction of a forced abortion and abortion regret is not true, but because it is closer to the truth than they would ever like to admit. It's real, raw, uncomfortable, and honest — and the abortion lobby hates honesty.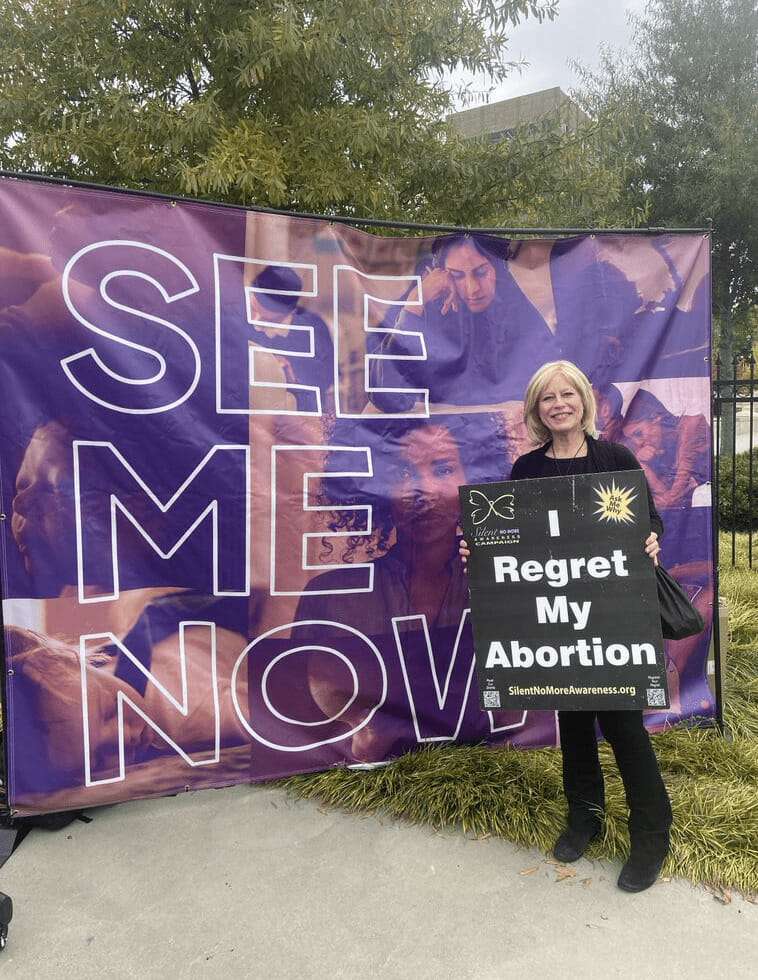 Yet honesty is exactly what we need in a Post-Roe America. Women, men, and families are living with the effect of abortion even to this day. Trauma and regret are woven into the stories of people's lives. And instead of addressing it and dealing with the trauma they've caused, the abortion industry is doubling down on their narrative. In a Post-Roe America, we need to address the trauma, hurt, and regret abortion has caused. It is the only way our country will heal.
If you are a post-abortive women and need help dealing with your regret, reach out to Hope After Abortion. Your peace matters.