From the SFLA Blog
Gun Threats, Harassment & Theft; Just Another Update from the 2022 SFLA Fall Tour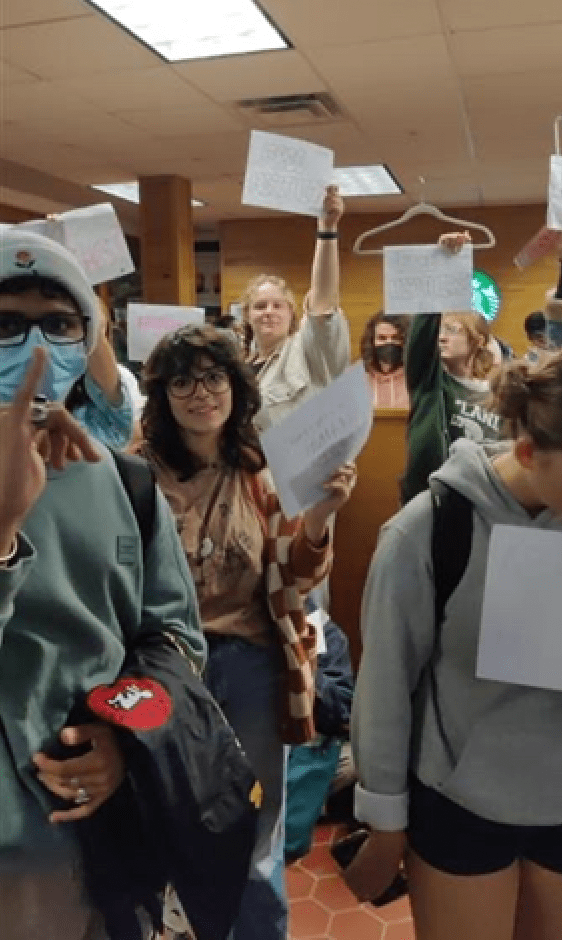 Caroline Wharton - 06 Oct 2022
Already mid-way through the fall semester this year, Students for Life of America's (SFLA) Fall 2022 Campus Tour entitled "Abortion Is Not Right" is having great success on college campuses across the nation. The tour has stopped at more than 50 different schools in 17 states, and we're not nearly done yet! SFLA staff and the Pro-Life Generation have many more campus displays planned, and that means the mean and extreme nature of abortion supporters is on full display including a potential gun threat, intimidation, and theft — here's an update on what's happened at recent tour stops:  
University of Connecticut:   
On September 30, 2022, the University of Connecticut's SFLA group hosted the Abortion Is Not Right fall tour, and despite having many positive conversations, some interactions were decidedly unpleasant. A group of pro-abortion students refused to engage in productive dialogue and instead chose to block the table and actually prevent others from speaking with the pro-life students. These protesters harassed the pro-life students with slurs, spouted inaccurate pro-abortion misinformation, and defaced the display with coat hangers, a vulgar allusion to coat hanger abortions.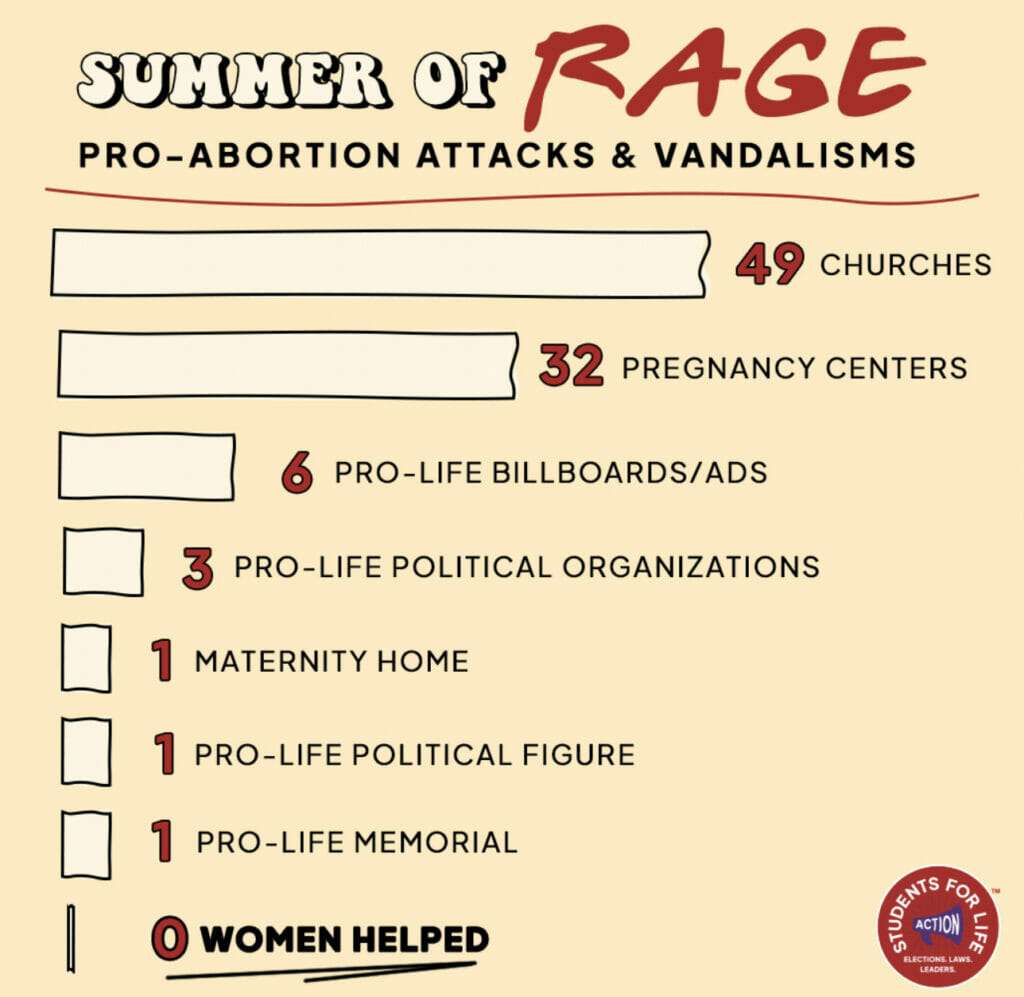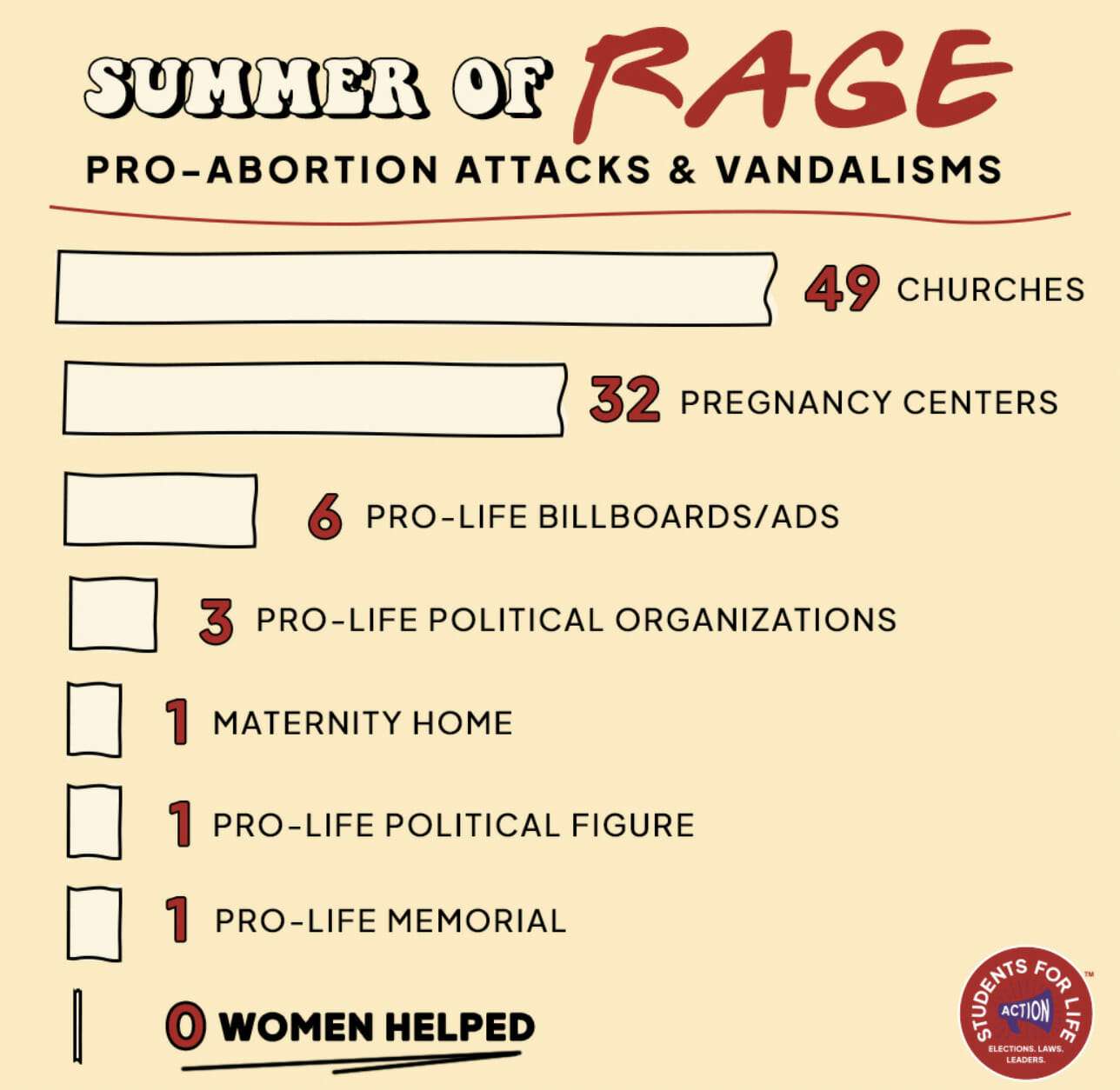 (Click HERE to learn more about SFLA President Kristan Hawkins' "Make Abortion Illegal Again" Fall 2022 Speaking Tour.)
One pro-abortion extremist even went so far as to knock over and vandalize the SFLA display. Later in the day, she also stole two poster boards with "Abortion Is Not Right" printed on them — ironic since what she did was also not right, huh? Clearly, these events illustrate an extremely intolerant climate on college campuses towards students who support the rights of the preborn. 
West Virginia University:    
When utilizing the "Abortion Is Not Right" display, at West Virginia University (WVU), SFLA Virginia Regional Field Coordinator Gavin Oxley and the campus SFLA group actually faced what may have been a gun threat on campus with a student posting on a university social media site that he wants to pull "something" on them. The mean, crude, and extreme pro-abortion comment read, "These pro-lifers making me wanna pull something out of my pants, and it's not my d**k."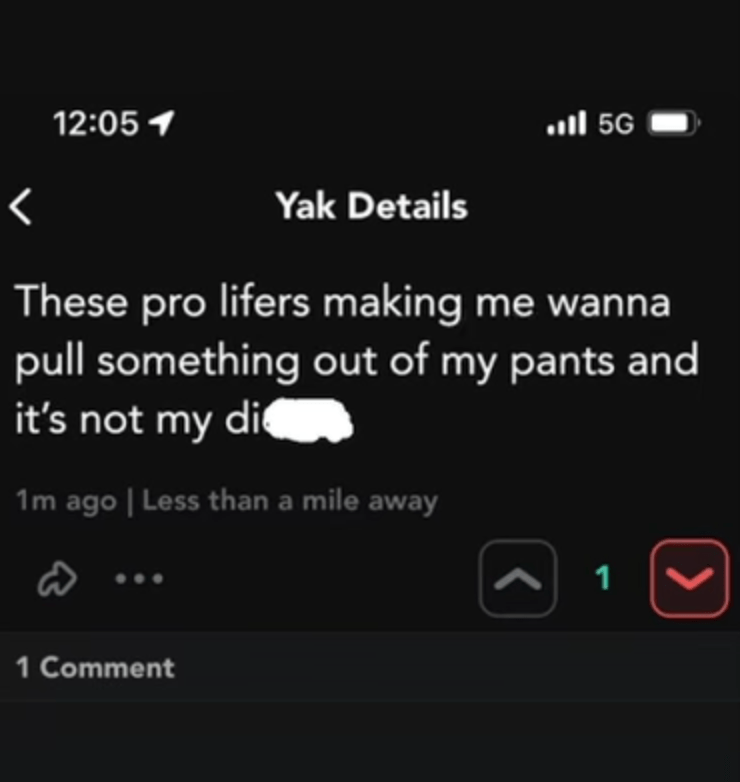 What about that statement is life-affirming or empowering of women? That's right: nothing. However, it does score pretty high on the violence and hatred scale.
Of course, Oxley called WVU campus police immediately upon learning of the message as safety is of utmost concern and priority to SFLA. We encourage every member of the Pro-Life Generation to act similarly if met with threatening messages or actions, both online and in person — in order to speak up for the preborn, we must speak up for our own health and safety when necessary, as well.
(Click HERE to learn how a pro-abortion student was arrested for throwing urine at an SFLA student during this fall's campus tour.)
Saint John's University: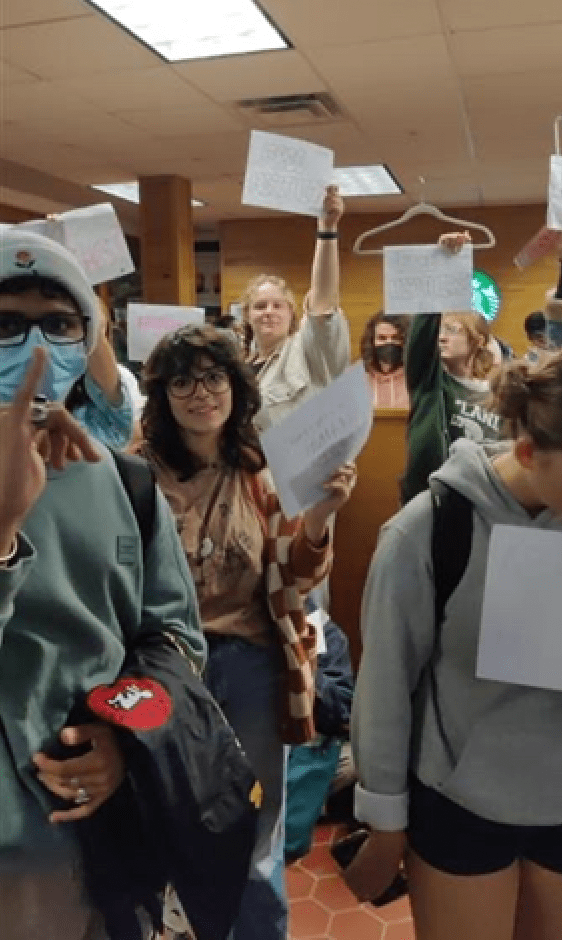 At Saint John's University, SFLA Northeast Regional Coordinator Taylor McGee and her SFLA students on campus were actually blocked by pro-abortion protestors from engaging in productive conversations about abortion. At first, the counter-protest efforts were on the side of the display and were "just" meant to intimidate the pro-life students into silence and prevent them from having good conversations. (Can someone say "chilled speech?") 
However, it did get worse later on during the display, pro-abortion students brought coat hangers and signs to stand directly in front of the "Abortion Is Not Right" display, wedging themselves in between the pro-life students and other students on campus who were engaging in productive dialogue.
To get more tour updates, stay tuned to the SFLA blog!
READ NEXT: SFLA Goes to Bat for Pro-Life Students' Free Speech in Las Vegas