From the SFLA Blog
SFLA Launches 2022 Fall Campus Tour "Abortion Is Not Right" to Combat Pro-Abortion Myths & Misinformation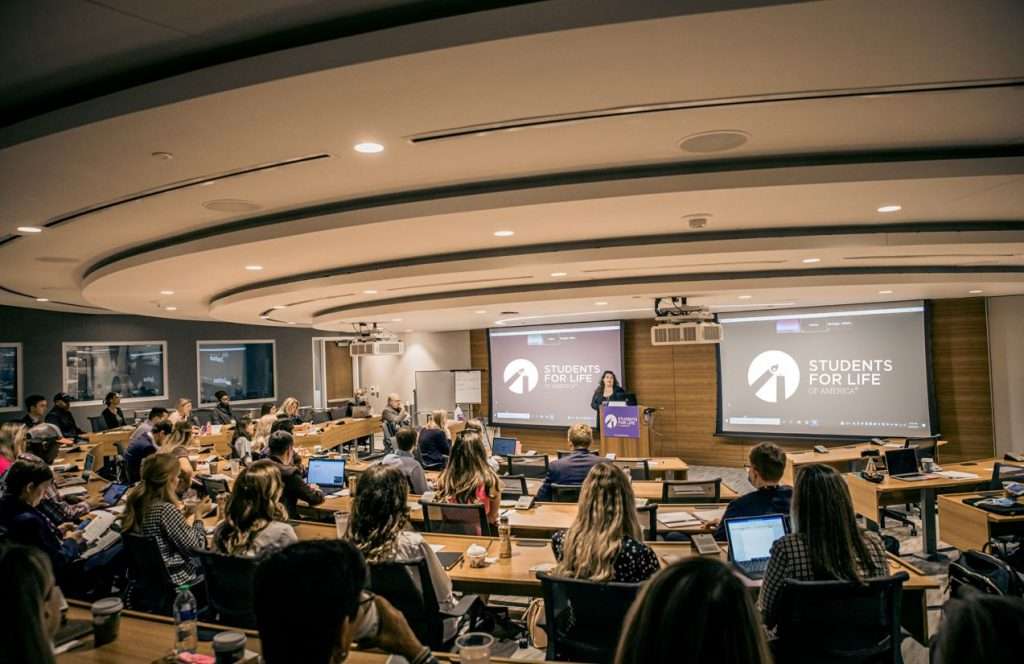 Kristi Hamrick - 13 Sep 2022
"In our Post-Roe America, the abortion lobby is in misinformation overdrive, and it's up to the pro-life movement to dispel their myths," said Students for Life of America President Kristan Hawkins. "In this campus tour, we will tackle the hard questions about abortion to change hearts and minds of our newest voters."  
Controversy already follows the tour: SFLA 'Abortion Is Not Right' Fall Tour Begins on College Campuses, Urine Thrown at Pro-Life Students While Crowds Form
WASHINGTON, D.C. (09-13-2022) – Students for Life of America (SFLA) is kicking off the 2022 Abortion Is Not Right Fall Campus Tour, an SFLA tradition as every fall and spring semester a new tour is developed to address the most current issues related to abortion. Throughout the fall semester, the tour is set to appear in 35 different states and on 160 different campuses for the purpose of bringing the most important conversations about abortion to Millennial and Gen Z college students which now make up one-third of the electorate. The tour is also launching Students for Life's effort to have ONE MILLION conversations with Gen Z about abortion this school year. 
(Click HERE to read Students for Life of America President Kristan Hawkins' op-ed on the nine common violations of student free speech at the Wall Street Journal.)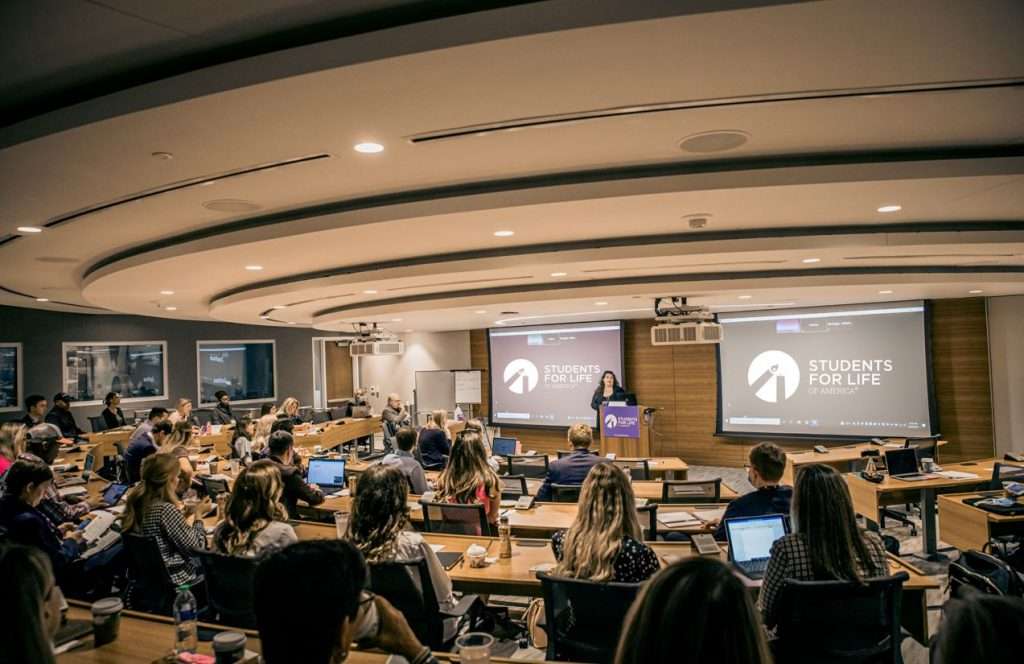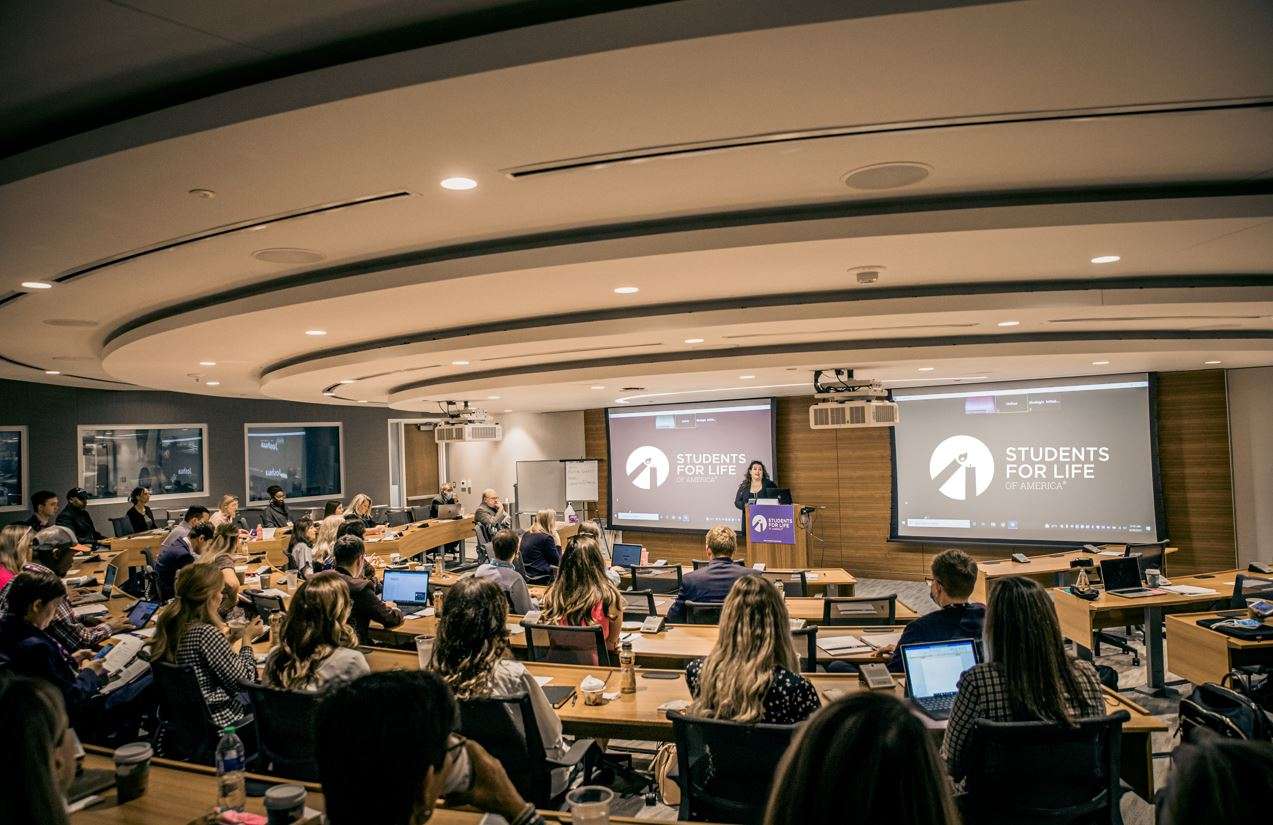 The tour will focus on the "rights" regarding abortion — that abortion is not a constitutional right; that it takes away the fundamental right to life; that it threatens all human rights; and that women have a right to authentic support, not abortion. The goal of this tour will be to change the hearts and minds of college students into becoming single-issue, pro-life voters. Students for Life of America's effectiveness in such direct engagement has garnered a lot of attention, including award-winning documentarian Cynthia Lowen who did not support the pro-life goals of SFLA but applauded the approach. She said,
"We see [Kristan Hawkins] also making a lot of efforts to get into spaces where pro-choice young people typically are, whether that is online or on college campuses, and trying to engage them in conversations that will shift their position if they're pro-choice and create doubts about their pro-choice position.


"That's something that's really interesting about her and that she's not necessarily concerned about whether a person might be liberal. They may be pro-choice, but she's seeking to turn them on this one particular issue. That's what we see her mission being, and then, her mission [becomes] to create the next generation of the anti-abortion movement's foot soldiers."
Polling already shows that the majority of the youth vote does not support extremist abortion policy with three out of four Millennials and Gen Z wanting limits on abortion, and four in ten favoring no abortion at all or abortion limited to exceptions of rape, incest, and life of the mother.
As a part of the nationwide Abortion Is Not Right Tour, students will be asked to vote on whether preborn children have rights in the womb and given the opportunity to sign the Pregnant Students' Rights Petition (which asks legislators to enforce Title IX rights on campuses across the country). It will also include a mural which displays the 882 hearts that will continue beating every day because of the reversal of Roe.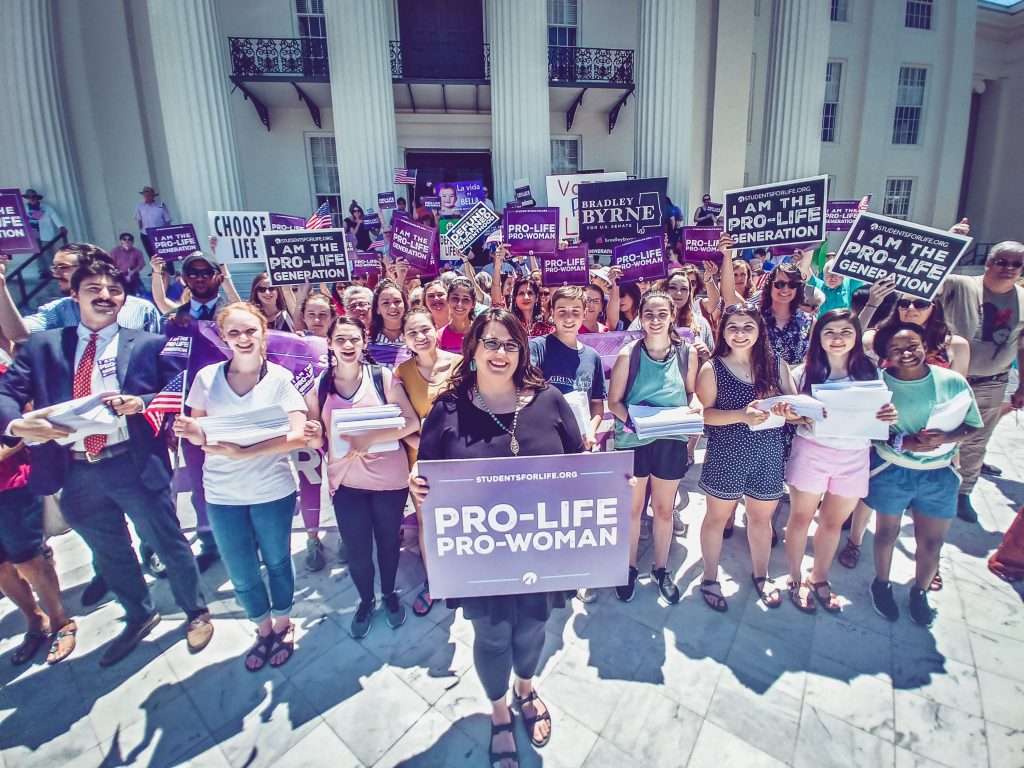 MEDIA NOTE: Opportunities for interviews with SFLA staff/students and b-roll footage of the 2022 Abortion Is Not Right Fall Campus Tour are available. 
At a recent tour stop at Virginia's the College of William and Mary, a pro-abortion student "threw a cup of yellow liquid at the pro-life students and Abortion Is Not Right display that appeared to be urine. The students filed a report with campus authorities over the grotesque vandalism." Read the blog here.
Click HERE to read an op-ed by SFLA Programs Manager Sarah Michalak on why SFLA is bringing this tour to college campuses now. She writes: "Our Abortion Is Not Right Fall Campus Tour will focus on the rights surrounding the abortion issue: the fact that abortion is not a constitutional right, that life is a human right, and that abortion is not right for women's health. Our hope with this tour is to anchor conversations about abortion in legal understanding, science, and morality. We want to help college students across the nation recognize that protecting life is the duty of all mankind — not just Catholics."
Click HERE to read a Fox News op-ed by SFLA President Kristan Hawkins entitled,
"RIP Roe: Supreme Court Abortion Ruling Sets Stage for What Pro-Life Groups Do Next."
Click HERE to read a Daily Wire op-ed by two SFLA students on their pro-life free speech being stifled on campus.
For interviews, contact [email protected]
–30–
Students for Life Action (SFLAction), a 501c4, along with its 501c3 sister organization, Students for Life of America (SFLA), make up the nation's largest pro-life youth organization and a political and policy operation engaging people of all ages. Together they work to end abortion — the human rights issue of our day — and provide political, legal, and community support for women and their children, born and preborn. Headquartered in Fredericksburg, VA, SFLA has more than 1,300 groups on middle, high school, college, university, medical, and law school campuses in all 50 states. SFLA creates strategy, policy, and programming to connect those most targeted for abortion with people ready to help and builds a framework for political engagement on their behalf. SFLA and SFLAction have more conversations with those most targeted by the abortion industry than any other pro-life outreach in the world, reaching more than 2 million people across social media platforms each week and engaging in approximately 100,000 digital conversations per month. Over more than 16 years, President Kristan Hawkins has grown SFLAction/SFLA into an $18 million organization preparing for a post-Roe America.