From the SFLA Blog
VICTORY: Oklahoma Smacks Abortionists with Massive $100,000 Fine and Felony with New Law Taking Effect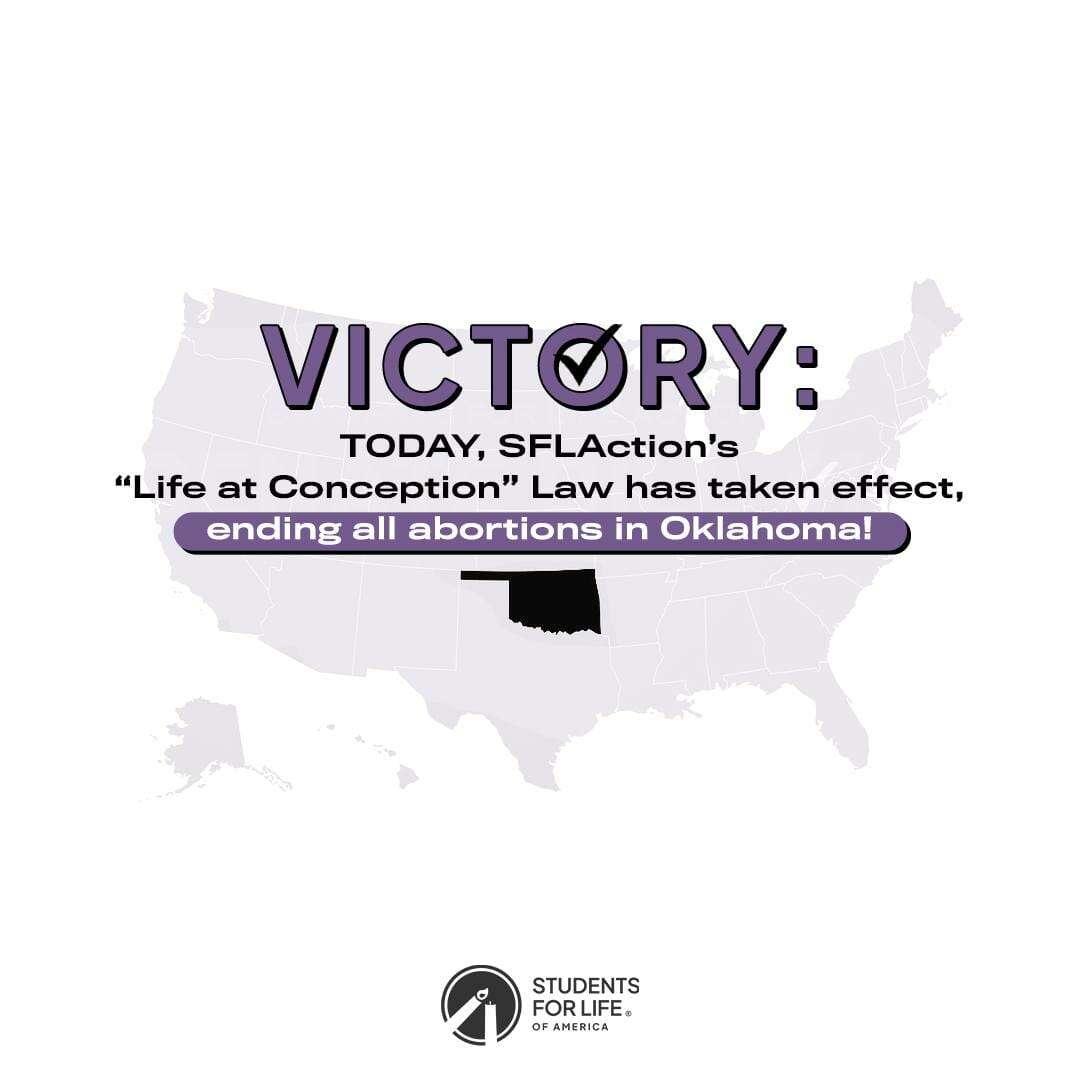 Caroline Wharton - 29 Aug 2022
Students for Life Action (SFLAction) is celebrating the victory of another state taking up Life at Conception legislation to protect the preborn. The celebratory day has finally arrived for Oklahoma, and Senator Nathan Dahm's law (SB 612) is taking effect, which means more protections for the preborn and less free passes for those committing abortions. Sen. Dahm spoke out about the law, saying:
"It is my goal to eliminate abortion in Oklahoma, and SB 612 goes a long way toward realizing that goal."
This weekend, SB 612 was put into action which means from now on, the preborn are protected from the moment of conception (which 95% of biologists say is when life begins), and abortionists will be hit with some of the highest penalties we've seen to date.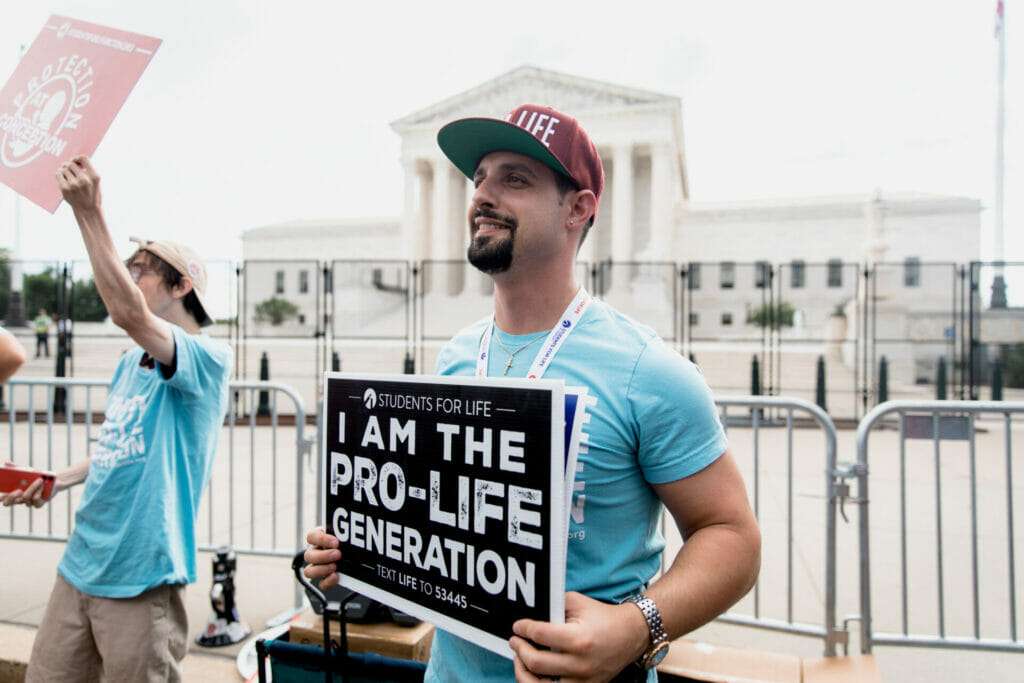 Under this law, an individual convicted of performing or attempting to perform an abortion will be charged with a felony punishable by a $100,000 fine or up to 10 years of imprisonment. We're guessing that the abortion lobby (which loves to get rich off ending preborn life) will be thwarted by such fines and firm enforcement.
Oklahoma House District 2 Representative Jim Olsen said, "This issue is truly critical because lives are at stake every year from the barbaric practice of abortion. The Life at Conception Act truly treats this practice as the felony it is. With the overturning of Roe v. Wade, this law is a great victory!"
(CLICK HERE to read more about SFLAction's mobilization to pass this bill.)
This law is just another reason why Oklahoma is one of the most pro-life places in our nation. In fact, SFLAction honored the state in June with the first ever Pro-Life Sanctuary State Award, highlighting the strong, pro-life leadership of Governor Kevin Stitt.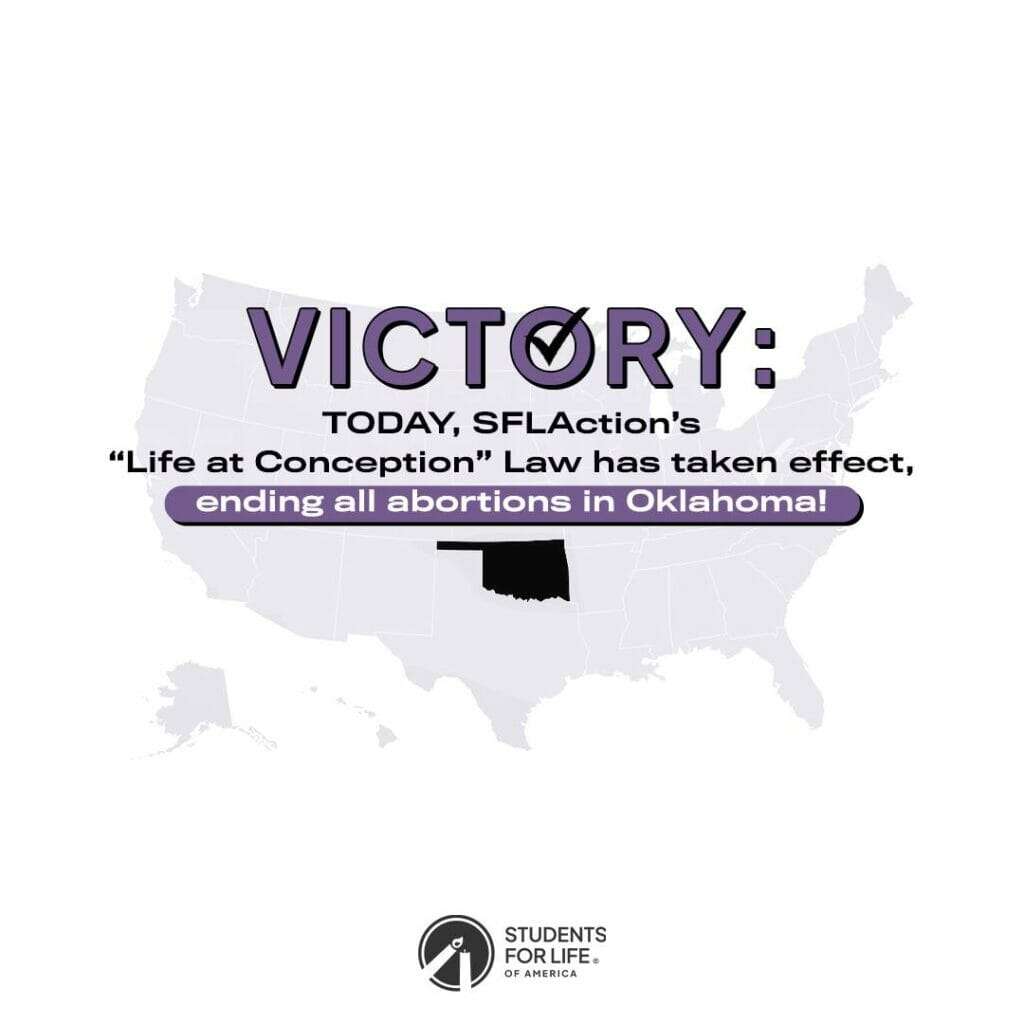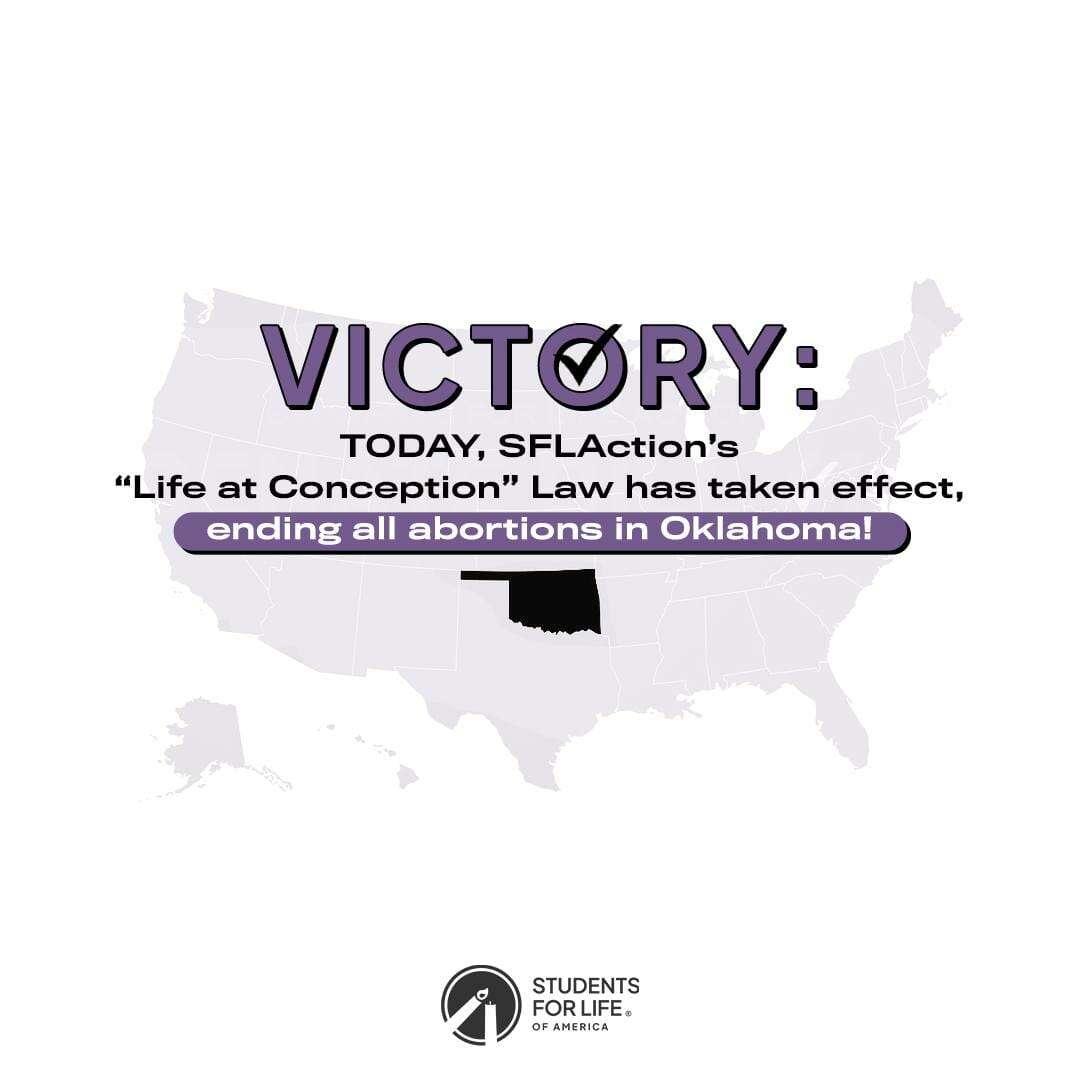 In 2020, there were 3,797 abortions reported in Oklahoma, but thanks to the state's commitment to protect life in both law and service with a Texas-style Heartbeat bill, legislation to ban online distribution of Chemical Abortion pills, and the nation's strongest Life at Conception Act, that number continues to decline rapidly.
Paired with the state's additional pro-life measures, the Life at Conception Act will not only save preborn babies, but it will also protect women from the physical, mental, and emotional trauma endured with abortion — that is what we call real women's empowerment.
The Charlotte Lozier Institute reported, "Oklahoma allows women undergoing abortions in the state to share their reasons for choosing to do so. Each woman may give multiple reasons. In 2020, the majority of the reasons had to do with relationship or socioeconomic concerns."
The truth is there are many options available that are better for women (and the preborn) than abortion. If you or someone you know wants life-affirming resources to face an unplanned pregnancy, visit Students for Life of America's Standing With You initiative to get connected with free, alternative support solutions.  
EDITOR'S NOTE: Oklahoma has done it again as they impress us with their firm pro-life stance. Now, the state has made careful guidelines for their pro-life laws in order to ensure that all citizens and professionals understand the technicalities of the law. We applaud them for being straightforward about their pro-life laws – keep up the good work, Oklahoma!
READ NEXT: Chemical Abortion Pills: The New Frontier of Abortion & How We Are Addressing This Issue