From the SFLA Blog
JUST IN: Abortion Supporters Fittingly Dress as Clowns to Stop Pro-Lifers from Helping Women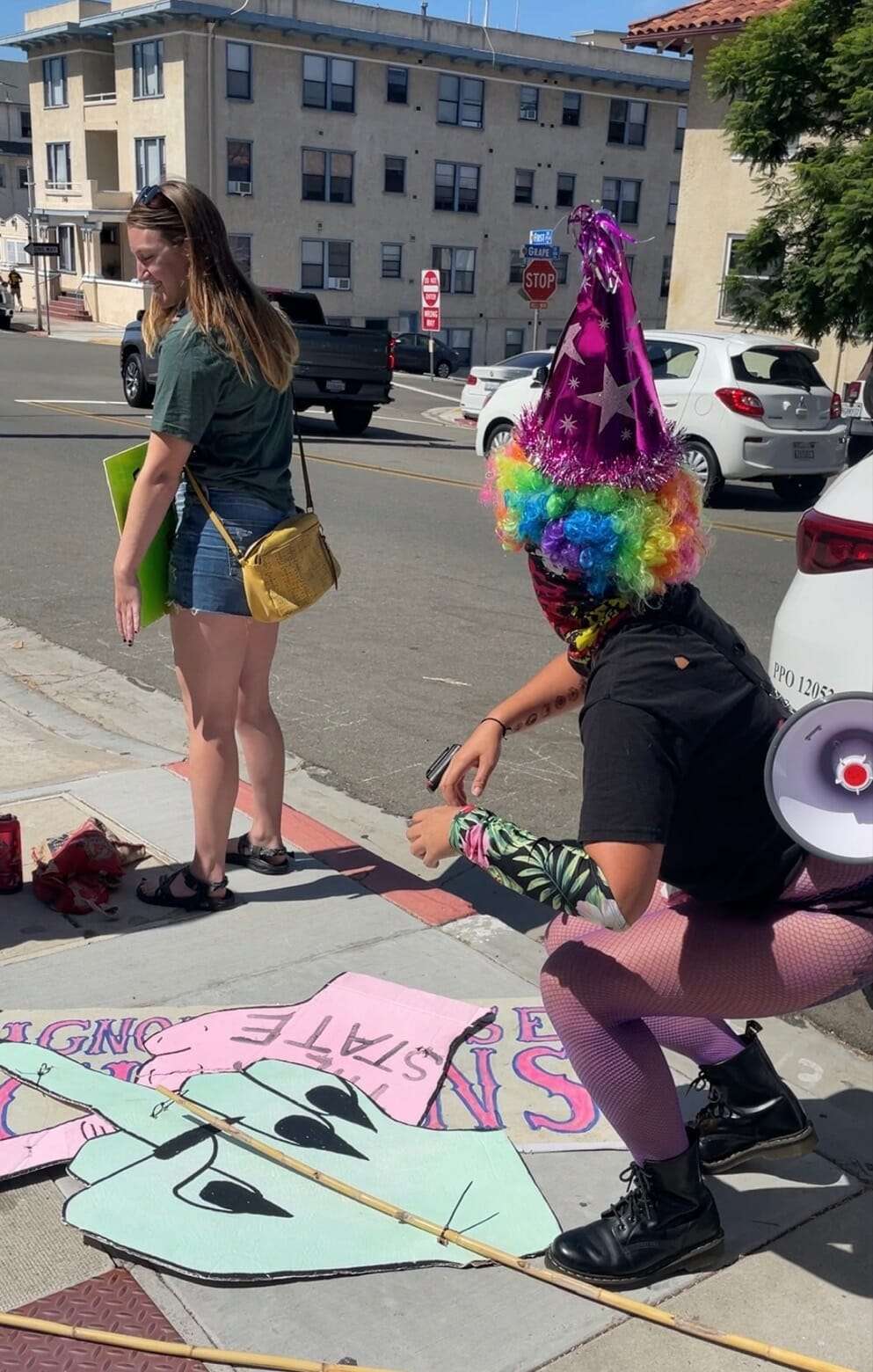 Caroline Wharton - 08 Aug 2022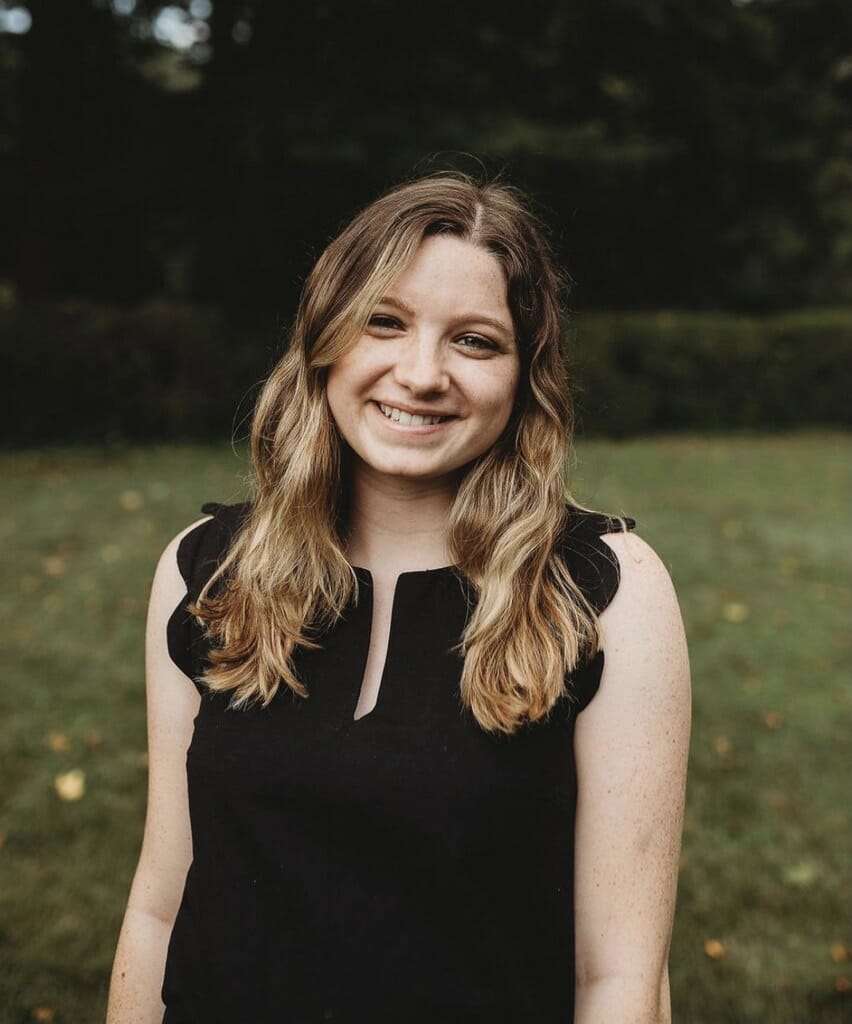 GUEST POST:  In the few months that we have lived in a Post-Roe America, the entire country has been exposed to the abortion lobby's violence and rabidly anti-woman sentiments. Their hostility towards life was made abundantly clear once again on Saturday, August 6, while pro-life students were sidewalk counseling in San Diego, California as a part of Students for Life of America's (SFLA) National Pro-Life Generation Sidewalk Day. Here's what happened and how it showcases that the abortion lobby is not seeking women's empowerment:   
National Pro-Life Generation Sidewalk Day is a day SFLA students meet nationwide to write positive, life-affirming messages in chalk in front of abortion facilities and give abortion-seeking women real resources to help them achieve success without having to kill their child. This year, this event took place on a Saturday, and I met up with pro-life students in San Diego to celebrate  in front of the only Planned Parenthood open on the weekend.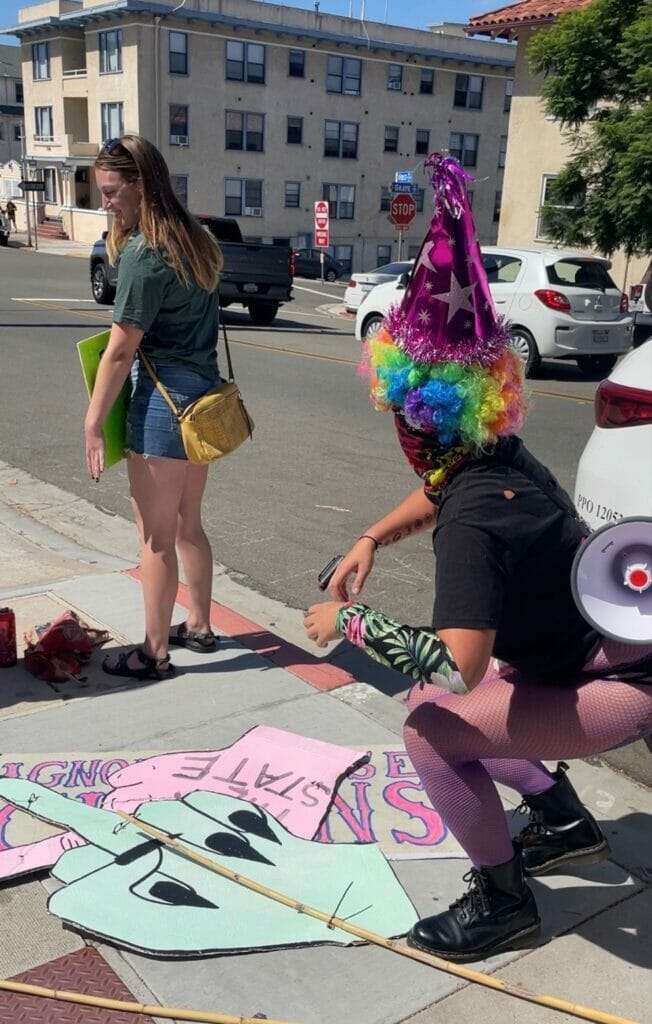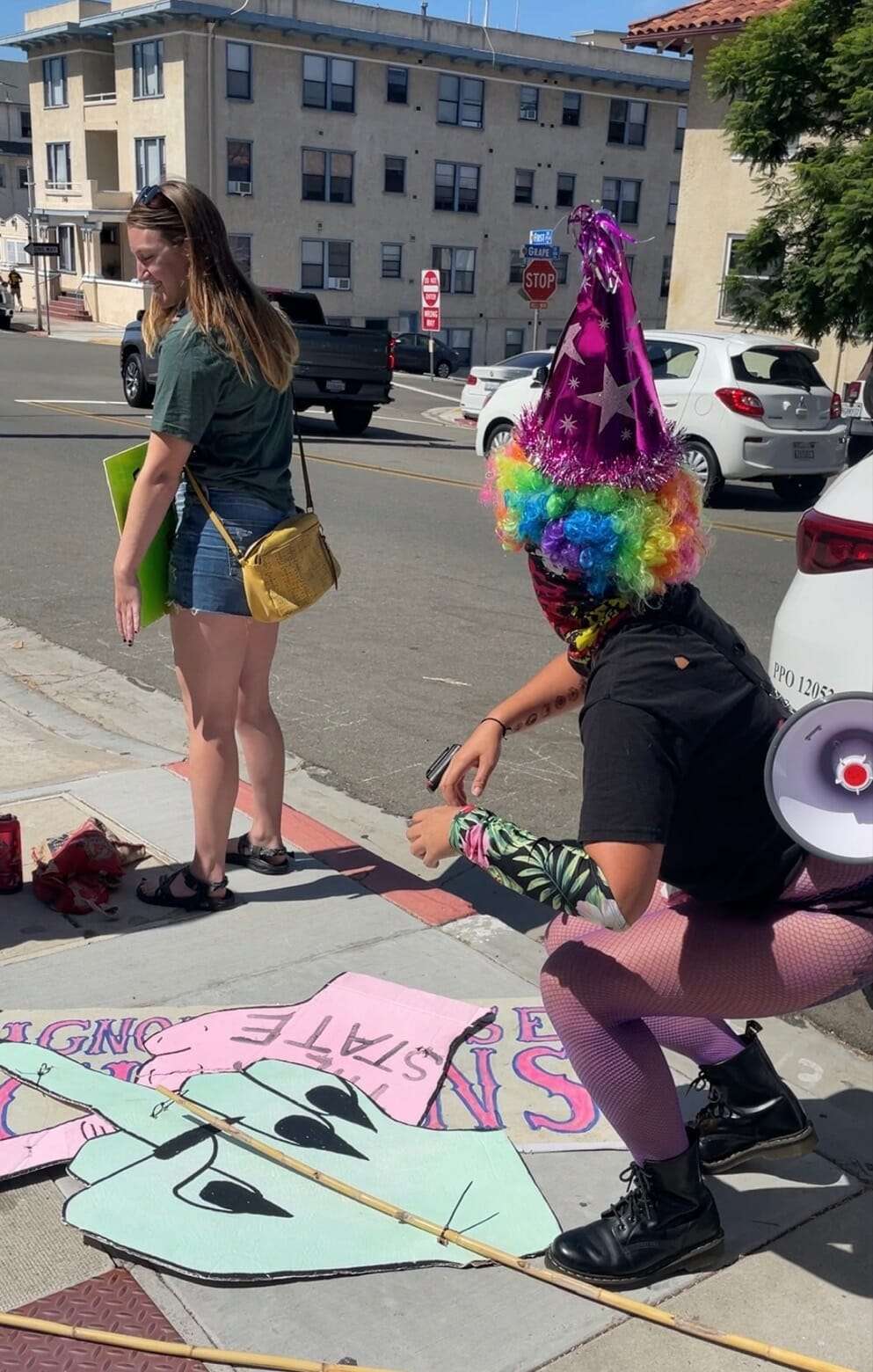 We arrived before the facility opened (around 7:00 a.m.) and began to chalk the public sidewalks in colorful, life-affirming messages. Our messages included the Abortion Pill Reversal hotline number for women who regretted taking the first Chemical Abortion pill, free pregnancy resources through SFLA's StandingWithYou.org website, and general phrases like "Love Your Baby" and "Love Them Both." 
About a half hour later, a pro-abortion woman came around the corner wearing a "Black Lives Matter" t-shirt and holding a barrel full of water. Without regard for Black pre-born lives, she began to remove our messages by pouring water all over them and scraping her shoes across the wet pavement. When a student asked her why she was offended by the number for the Abortion Pill Reversal hotline in case women regretted their Chemical Abortion, she responded, "Too bad your mom didn't take the abortion pill." Watch a video of our interaction below:
She moved to wash away the chalk about Standing With You next, and when another student told her that it was a website where women could find local pregnancy centers that have free services, she snapped, "You know where else you can find free services? Planned Parenthood. Get the f*ck out of here."
"Free" services at Planned Parenthood? Last time I checked, Planned Parenthood wasn't offering any of the services that young parents need, like baby supplies, parenting classes for expectant parents, babysitting services, expectant parenting counseling, financial aid, etc. Their website also says abortions within the first trimester (which are most common) are going to cost around  $750 – that's certainly not free or cheap! And even if that high price wasn't the case, abortions always come at the cost of a preborn child's life.  
After the discouraging conversation with the pro-abortion woman, we didn't give up. Instead, we handed out goody-bags that we call 'blessing bags' to abortion-seeking women who were interested in other resources and had nice conversations to let them know they were not alone. Some students held signs with more life-affirming messages, as well, and others reworked our chalk messages . Our day seemed to be calming down again, but the real pro-abortion display had yet to arrive.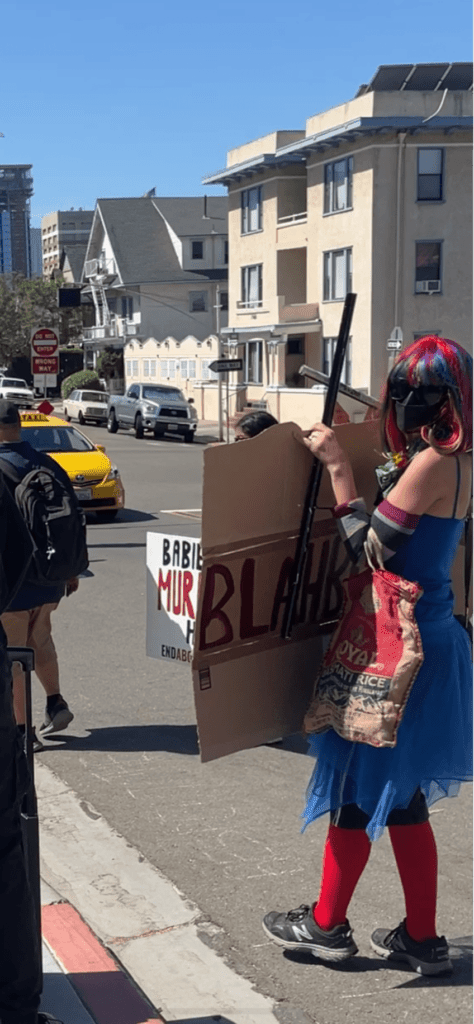 Around three hours later, four abortion supporters arrived wearing clown costumes, blasting loud and vulgar music from speakers and attempting to cause a general ruckus outside of the facility. One of the abortion supporters poured her water bottle over our "Love Your Baby" chalking while holding a sign that read, "Don't Listen to These Dorks." While this was already ironic considering that she was the one wearing a literal clown suit, none of the abortion supporters seemed to realize they were making around 75% of women turn around and leave Planned Parenthood at the start. Their chaotic behavior was creating such a commotion that it was very intimidating for women.  
Their behavior was intimidating for us, as well. One of the students went back to their car to get something at one point and found that it had been egged. When I went back to my car with another female student to converse inside for about 10 minutes, we realized one of the abortion supporters was standing just five feet from the car, recording us. Her entire face was eerily covered as she was wearing a mask and clown makeup, and we knew that she must have been taking pictures of the license plate; a means of intimidation that would not stop us from fighting for life even in a state as radical and extreme as California.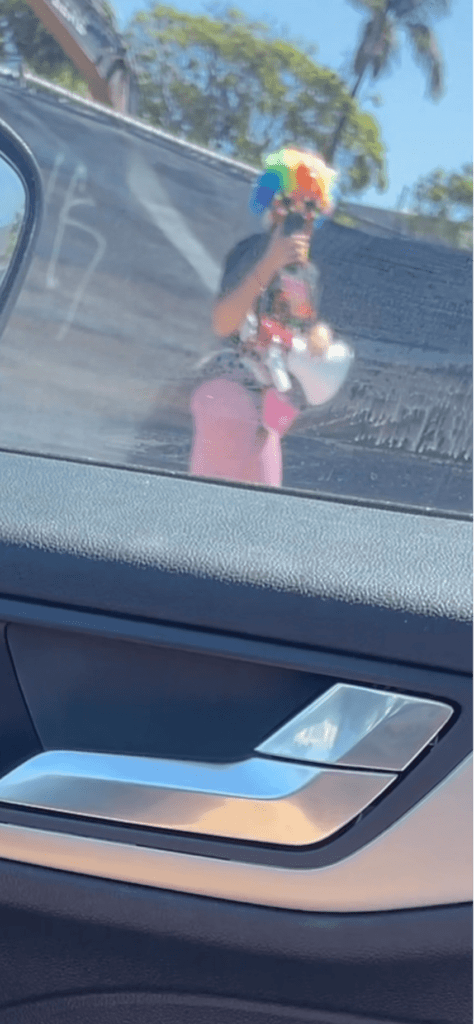 I want to ask those who still continue to be on the pro-abortion side: What is so frightening and intimidating about offering women free resources to continue their pregnancy? What is so controversial about telling a woman she is strong enough to have her child and continue her career? Doesn't that seem sexist to you?  
The Pro-Life Generation will not be intimidated by these hateful tactics. Instead, we will take these acts of hostility as a reminder that in the face of such a hostile, pro-abortion culture, support networks for women in unplanned pregnancies are needed now more than ever. We will continue to let mothers know that they are not alone in a Post-Roe America – the pro-life movement will always be there for them.