From the SFLA Blog
Campaign for Abortion Free Cities Helps Pregnant Mother on the Street in Immediate Need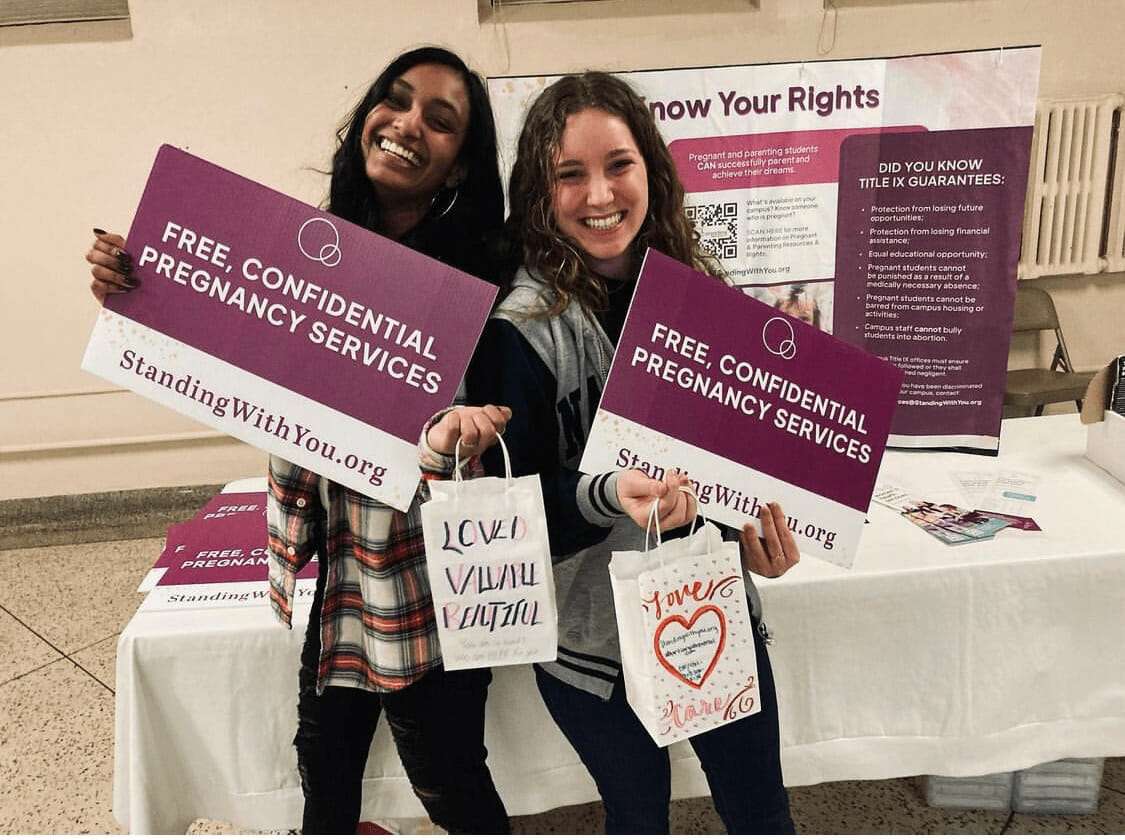 Caroline Wharton - 02 Aug 2022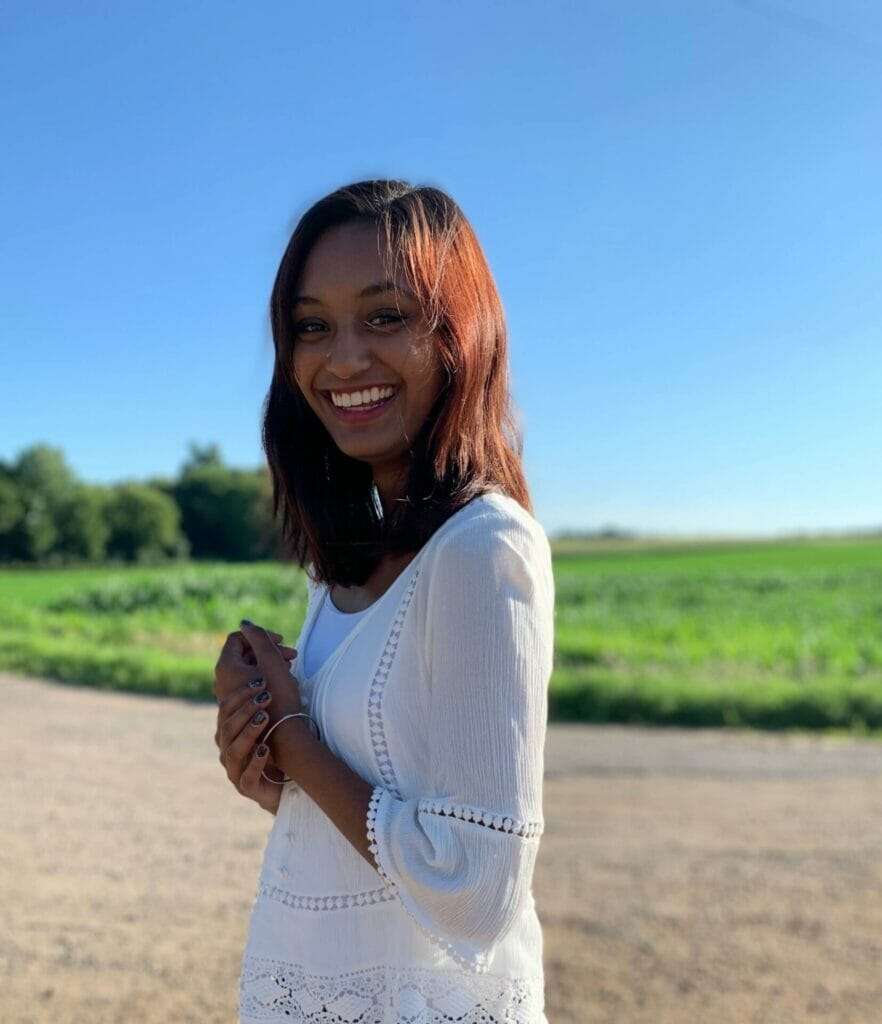 GUEST POST: It was a Wednesday afternoon when I met a young mom who had fallen on hard times. I was driving to visit our local pregnancy resource center and to pick up materials for churches. I had planned my day down to the minute so that I would be able to accomplish everything, but my day didn't go as planned — and I am so glad.
As I was driving, I saw a woman standing on the median in the middle of a busy, two-way road. She was accepting money from people as they drove by, and I could tell she was extremely pregnant as she held a sign asking for money for her rent and for two other kids. Upon seeing her, I immediately pulled into a nearby parking lot and texted all my fellow Community Organizers for the Campaign for Abortion Free Cities (CAFC) to ask for collaborative advice on how I should help this woman.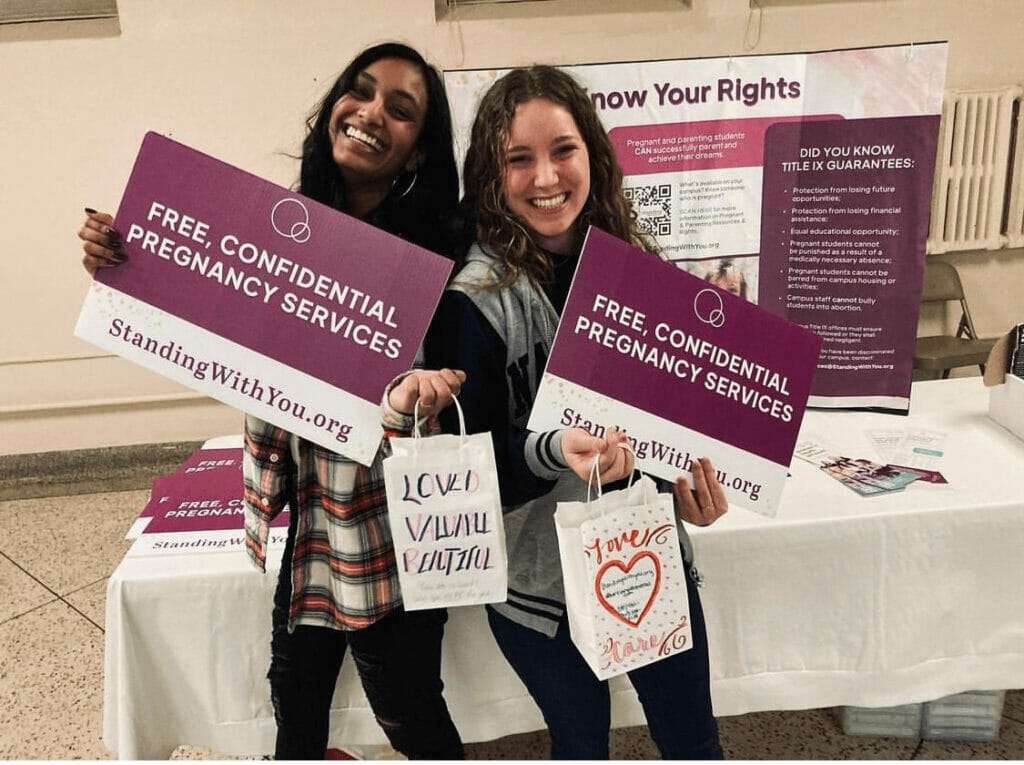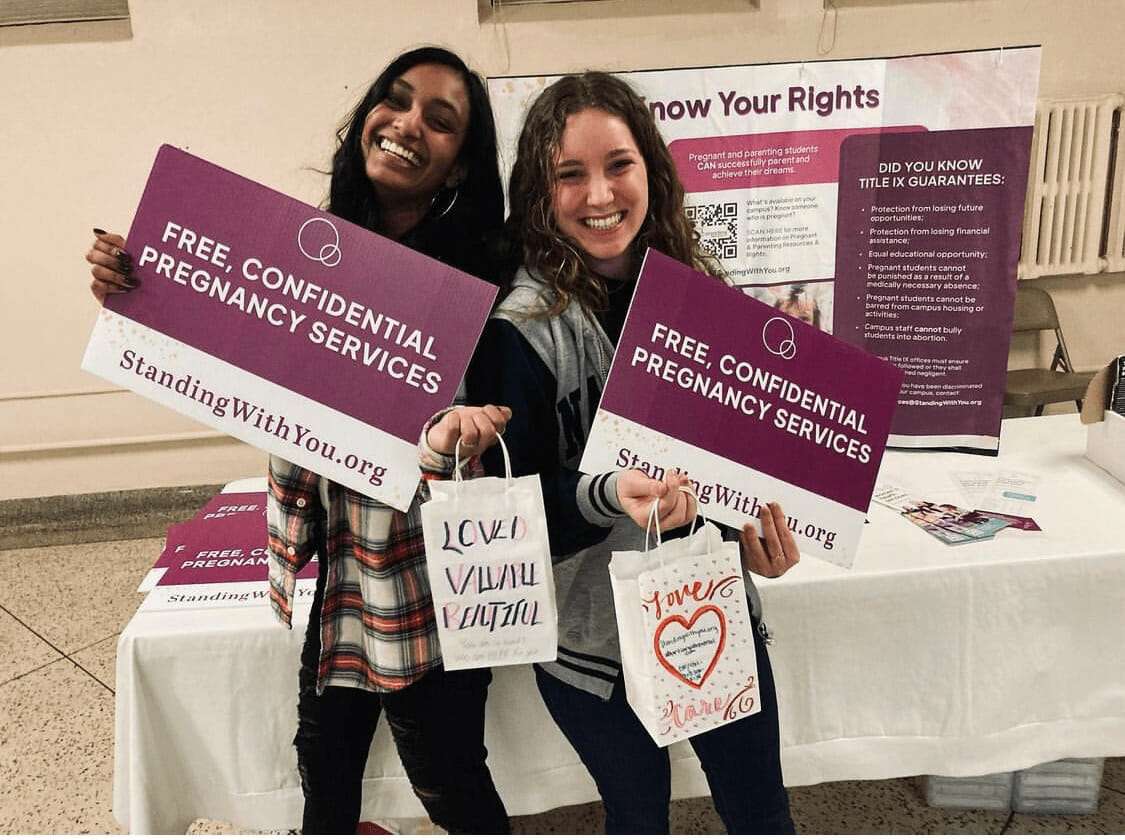 Together, we came up with a plan of how we could immediately support her and pull resources for her if she needed long-term help, as well. Once I had established this plan, I got out of my car and motioned the woman over to the sidewalk. I asked her name and what was going on. On the verge of tears, she explained to me that her family had fallen into hard times, making them unable to pay rent, and on top of this, her preborn child was due any day now. She was so scared that her preborn baby and two other kids would starve because she couldn't feed them.
I reassured her that everything was going to be fine, and her family would be taken care of. I gave her a Love Box (a box filled with goodies including: an infant onesie that says, "Best Gift Ever," a journal, a maternity resource card, a book called "A Bump in Life" which contains hope-filled, true testimonies of women who faced unplanned pregnancies and chose life, and a handwritten note from a community member letting the woman know she is loved and supported) and a resource card for Standing with You, the supportive initiative of Students for Life of America.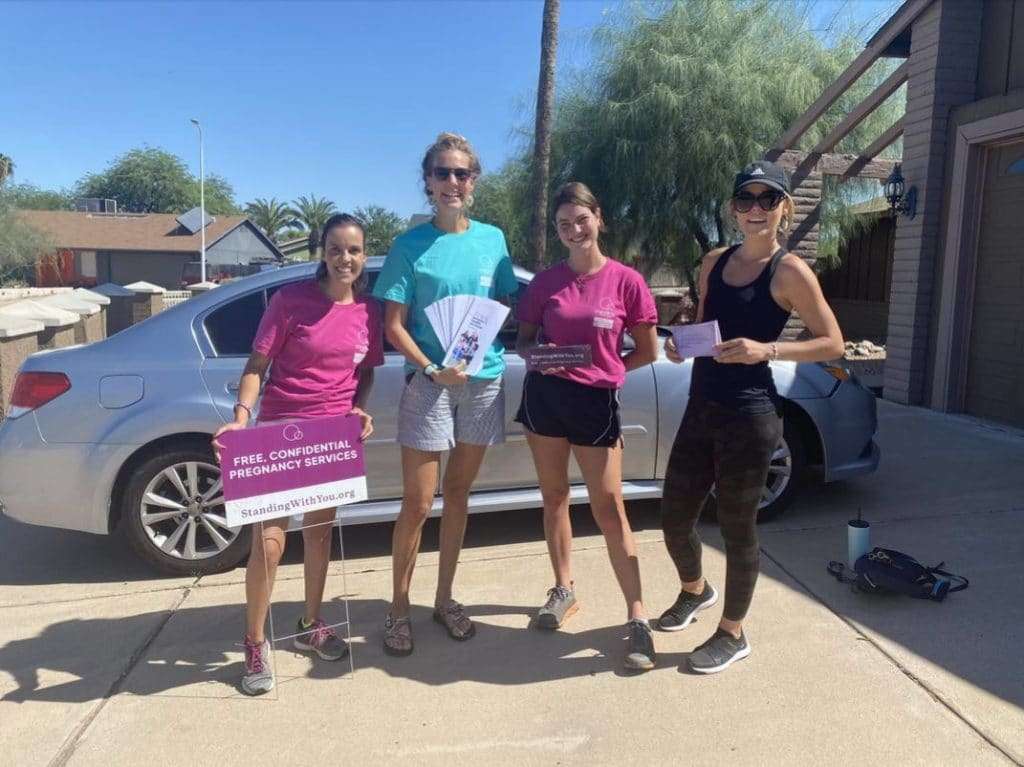 I took her out for lunch at a local restaurant and learned more about her story. She had never seen an ultrasound of her baby but was due any day. It made me so happy to show her what an ultrasound picture was, and I gave her directions to a pregnancy resource center that does them for free and gives mothers print-outs so she can keep it forever.
Since this mother was in crisis, I brainstormed with friends from a church that were willing to help her husband find a job.
With her immediate needs being met, I focused on connecting her with a pregnancy resource center that was able to help her get pregnancy supplies for her baby (a crib, diapers, baby formula, etc.). Overall, it was such an amazing experience for me to be able to come alongside a mother in need. I am so blessed to work with an organization that truly does life-affirming work— we will always make sure that no woman stands alone!