From the SFLA Blog
Pro-Abortion Students Came to My House at Night to Intimidate Me- They Failed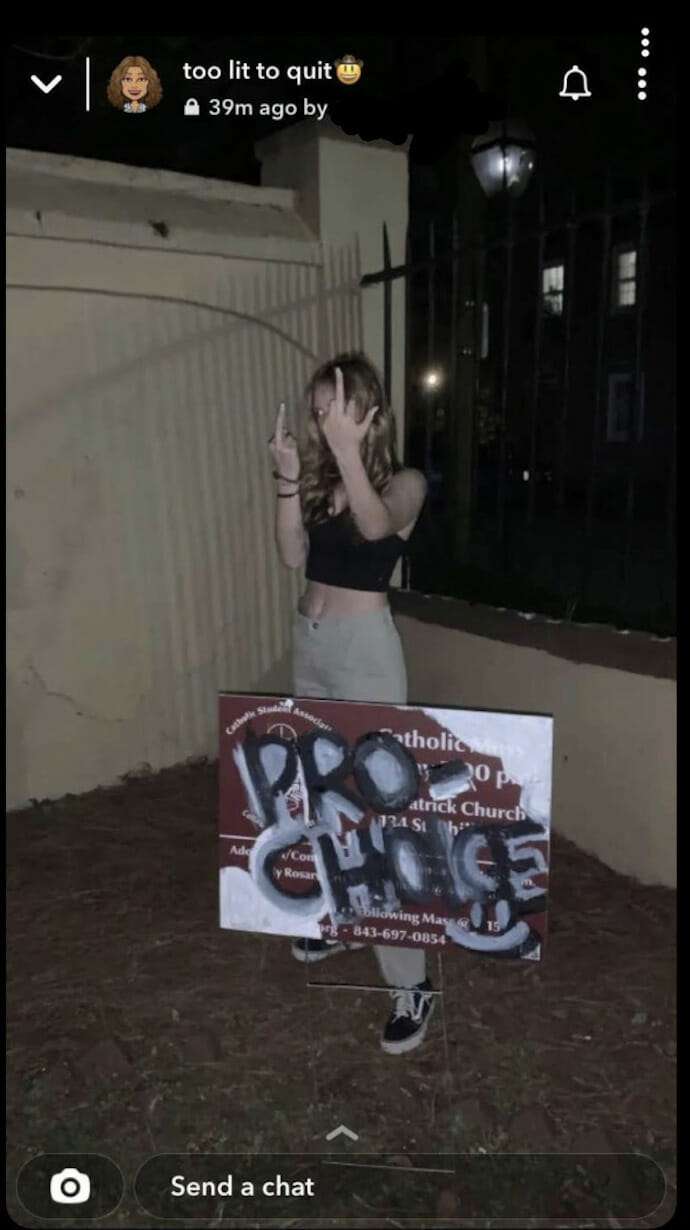 Caroline Wharton - 13 Jun 2022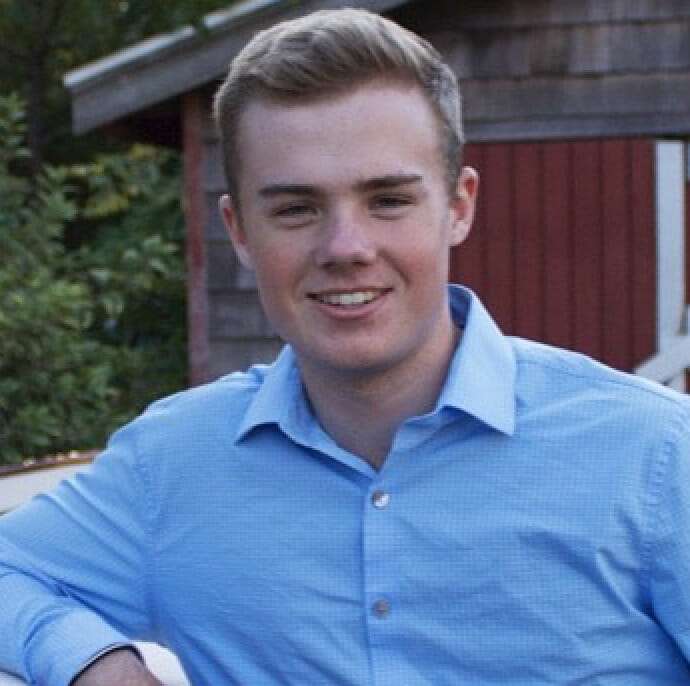 GUEST POST: As a pro-life activist, I have been subjected to a lot of hostility from the abortion lobby, and I have seen abortion supporters do some crazy things. Many of my unpleasant experiences with the abortion lobby have been shared with pro-lifers across the nation, but a recent experience of a visit to my house in the middle of the night was a new low.
At the College of Charleston, I am founding a Students for Life of America group on campus, and I am also the sitting President of the Catholic Students Association. This is a well-known fact as I am very active with both groups. Pro-abortion students despise both groups because of our advocacy for life and being a leader of both has got me right in their crosshairs which came to a boiling point when I put a life-affirming 'Pro-Life Generation' sign in my bedroom window.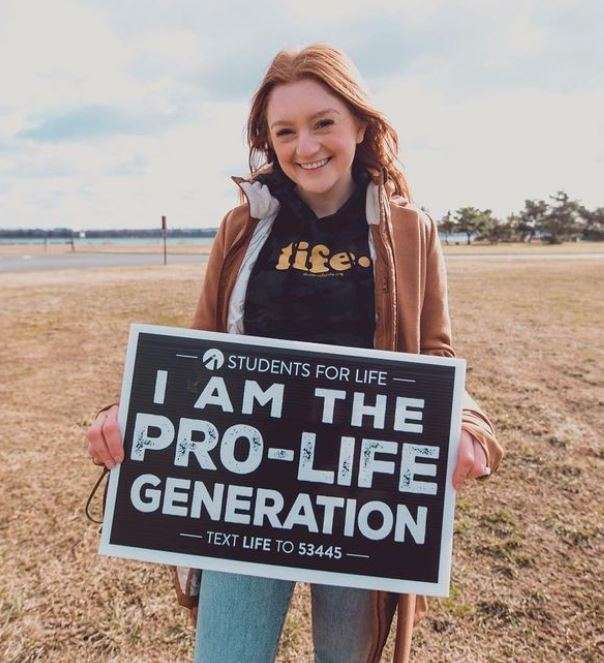 I had put the sign in my window because a neighbor across the way from me had plastered various pro-abortion signs in her window, and I wanted to represent the pro-life movement on campus—so I put up a singular sign. However, my one light-blue sign, which proclaimed my part in the Pro-Life Generation, angered several different pro-abortion female students. They went on a mission to find out whose room it was that held the pro-life sign, and they eventually discovered it was mine.
Girls who had previously stolen one of our Catholic Association signs that listed student mass times and defaced it by writing pro-abortion mantras all over took the vandalism a step further. Around 2 a.m. on April 9, when I was asleep inside my room, the girls stood outside my house with the vandalized sign. They stuck it into the yard and filmed insulting Snapchat videos and pictures, flipping me off and rolling around in the grass. They took the sign and left when they were finished with the vandalism as they didn't want to get caught. 
Except that they had posted their adventure online through Snapchat.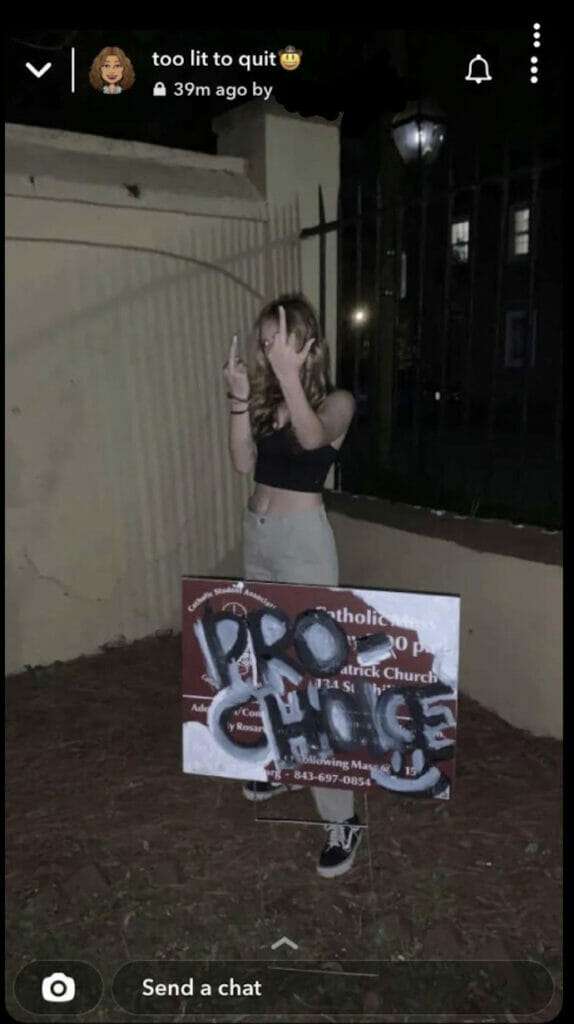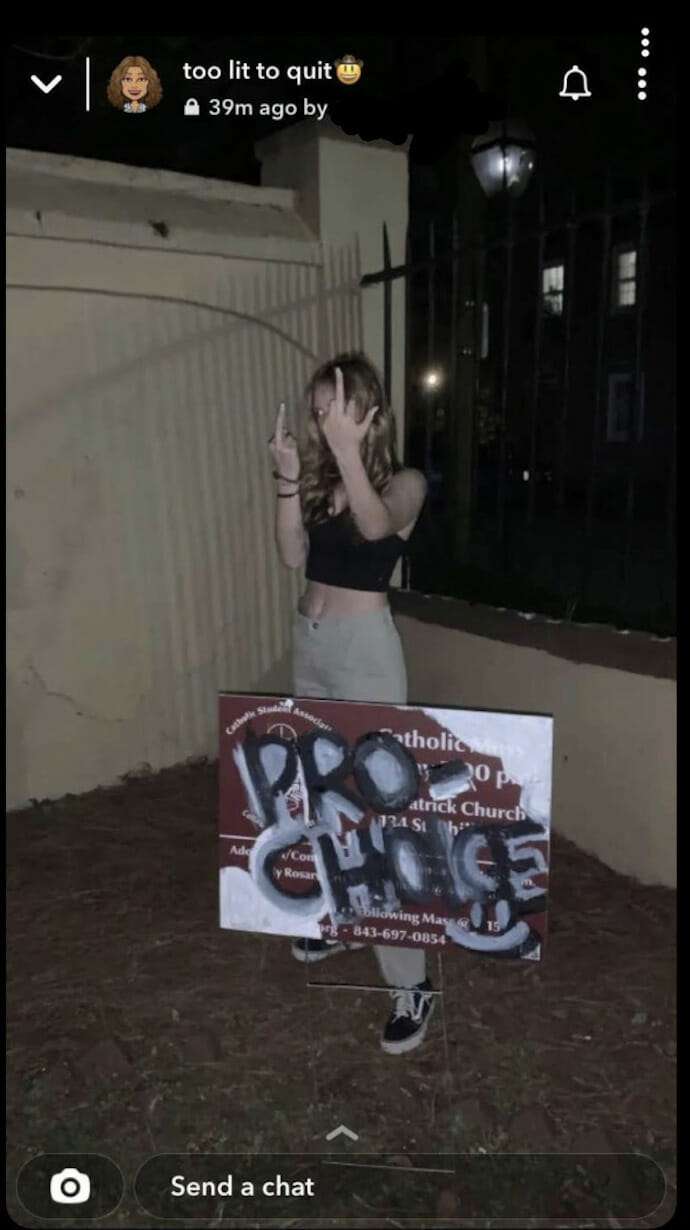 That's how I came to see it; one of my friends saw it on their Snapchat story and showed it to me in the morning. He couldn't believe how creepy it was, and I was right there with him—hanging out in a threatening manner in front of someone's house at night is pretty low (but that's the abortion lobby for you). 
I filed a report with the Dean of Students, but I was disappointed at the lack of action, resulting in a mere $10 fine to replace the sign. However, the campus police were incredibly helpful during this investigation. I'd like to thank them for their commitment to protecting all students on campus and making our Pro-Life and students of various religious backgrounds feel safe in voicing their opinions on campus.     
While this was a blatant attempt at intimidating the Catholic Students Association and me from continuing our fight for life—they have failed. I understand that this was a desperate attempt to lash out in fear of the immense progress the Pro-Life movement has made on campus and throughout the nation. For now, I can only pray that these young ladies will realize the error of their ways. I hope that we'll have a chance to sit down to discuss the sanctity of life, the value of the preborn, and the strength of women in vulnerable positions given the proper resources—but only time will tell. Stay tuned for an update in the fall.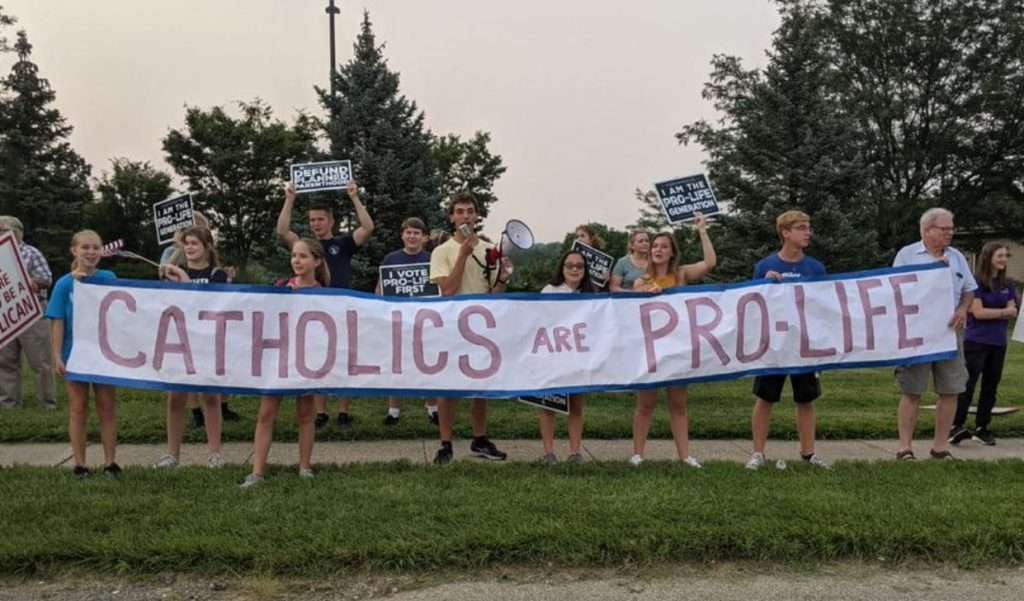 Despite the abortion lobby's rampant hostility towards myself and other pro-lifers, I will work to make sure every life is protected and every family in an unplanned pregnancy has what they need to succeed. This is the Pro-Life Generation's mission. No matter what stones abortion supporters throw at me (or how many times they try to intimidate me), the Pro-Life Generation at the College of Charleston will not waver as we push forward to an abortion-free America.  
READ NEXT: D.C. Pregnancy Center Vandalized in Abortion Lobby's Summer of Rage; 'Jane Says Revenge' Graffitied on Building