From the SFLA Blog
Students for Life Action Congratulates Herschel Walker's Win in Georgia Primary Election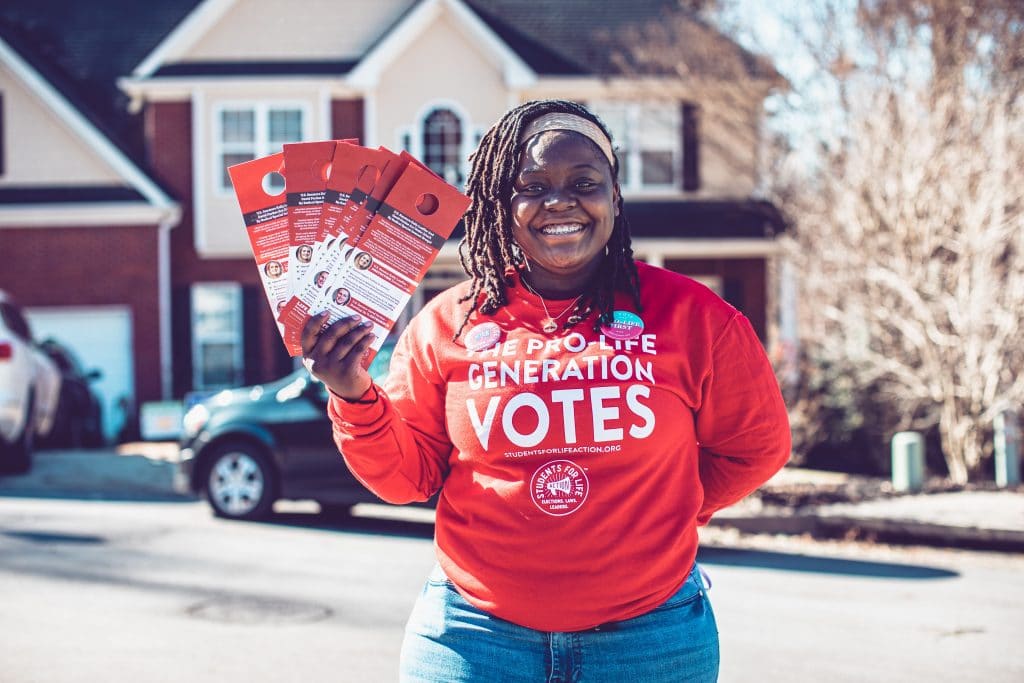 Caroline Wharton - 24 May 2022
"We are thrilled to see strong, pro-life candidates get one step closer to upholding values in office that protect the preborn," said Students for Life Action President, Kristan Hawkins. "The Pro-Life Generation is preparing to return to Georgia this fall and expose Sen. Raphael Warnock's record of voting lockstep in favor of the abortion lobby's radical agenda."
WASHINGTON, D.C. (05-24-2022) – Students for Life Action (SFLAction) congratulated Herschel Walker for his primary win in the state of Georgia. SFLAction noted the candidate's commitment to protect life in law unlike his Democratic opponent.
"We are thrilled to see strong, pro-life candidates get one step closer to upholding values in office that protect the preborn from the moment of conception," said Kristan Hawkins, SFLAction President. "Herschel Walker has pledged to be a pro-life fighter in the Senate who, unlike Senator Warnock, has voted in lockstep with abortion lobby's radical agenda."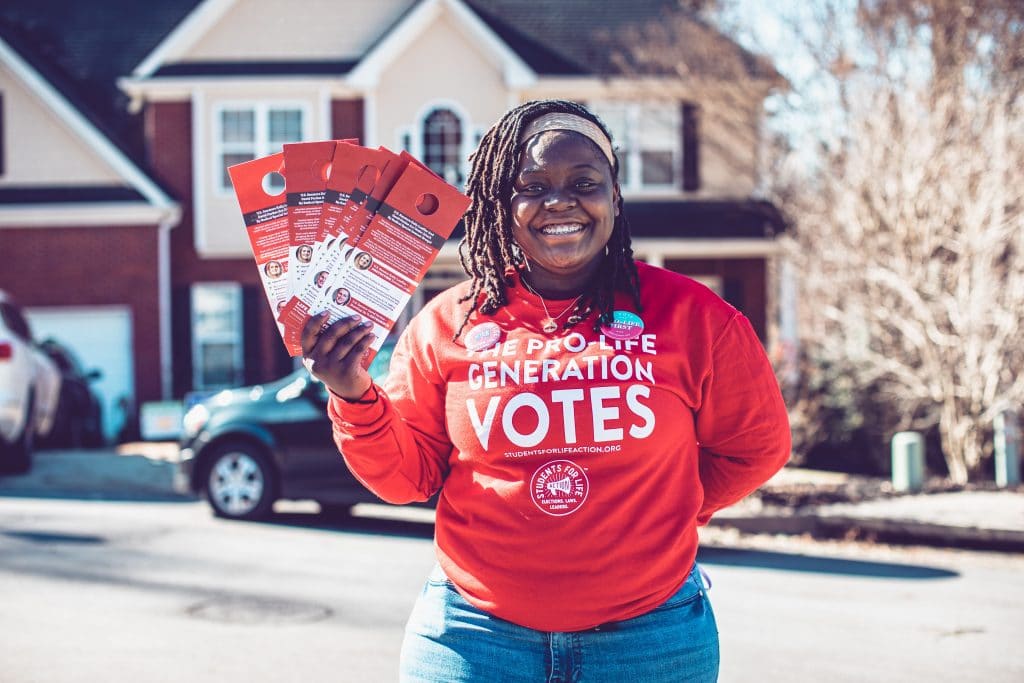 In January of 2021, SFLAction launched its largest grassroots mobilization in the Georgia run-off where nearly 200 students and staff traveled to Atlanta to knock more than 70,000 doors, send 314,000 personal text messages and crank out 491,000 phone calls.
This year, SFLAction is committed to highlighting pro-life legislators and exposing weak or pro-abortion politicians by engaging in various elections throughout the midterm elections. Through city deployments, digital media campaigns, student events, and rapid mobilization SFLAction is fighting for leaders to support pro-life policy in a post-Roe America.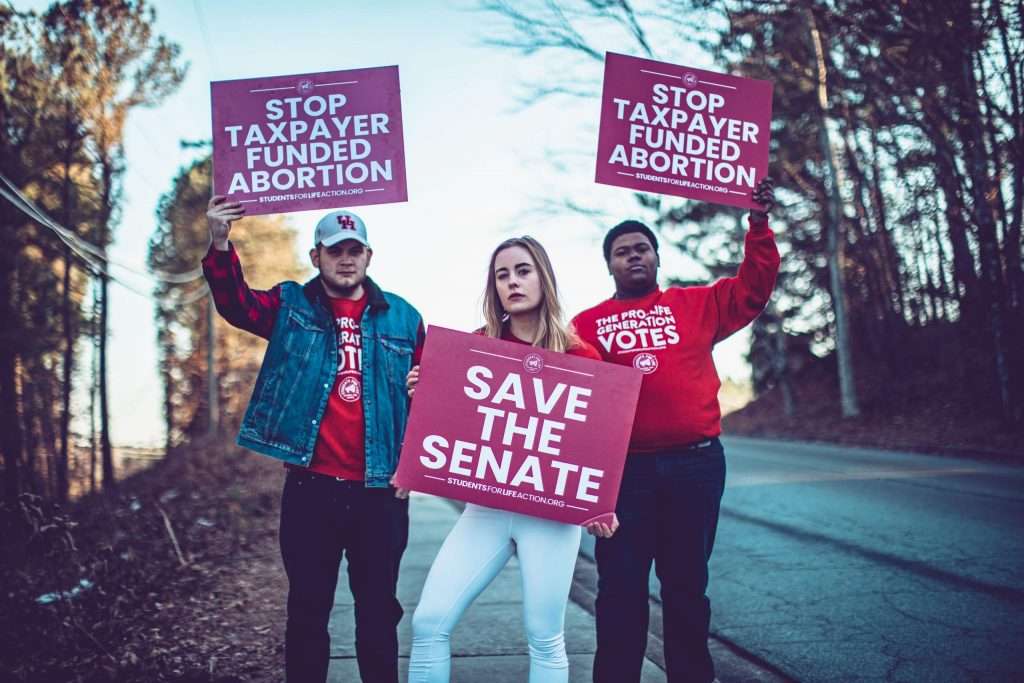 Read more on SFLAction's plan for a Post-Roe America HERE, HERE, and HERE
For interviews email [email protected]
–30–
Students for Life Action (SFLAction), a 501c4, along with its 501c3 sister organization, Students for Life of America (SFLA), make up the nation's largest pro-life youth organization and a political and policy operation engaging people of all ages. Together they work to end abortion — the human rights issue of our day — and provide political, legal, and community support for women and their children, born and preborn. Headquartered in Fredericksburg, VA, SFLA has more than 1,250 groups on middle, high school, college, university, medical, and law school campuses in all 50 states. SFLA creates strategy, policy, and programming to connect those most targeted for abortion with people ready to help and builds a framework for political engagement on their behalf. SFLA and SFLAction have more conversations with those most targeted by the abortion industry than any other pro-life outreach in the world, reaching more than 2 million people across social media platforms each week and engaging in approximately 100,000 digital conversations per month. Over more than 15 years, President Kristan Hawkins has grown SFLAction/SFLA into an $18 million organization preparing for a Post-Roe America.