From the SFLA Blog
Students for Life Action Works to Reach 160k Pennsylvania Voters in Support of Kathy Barnette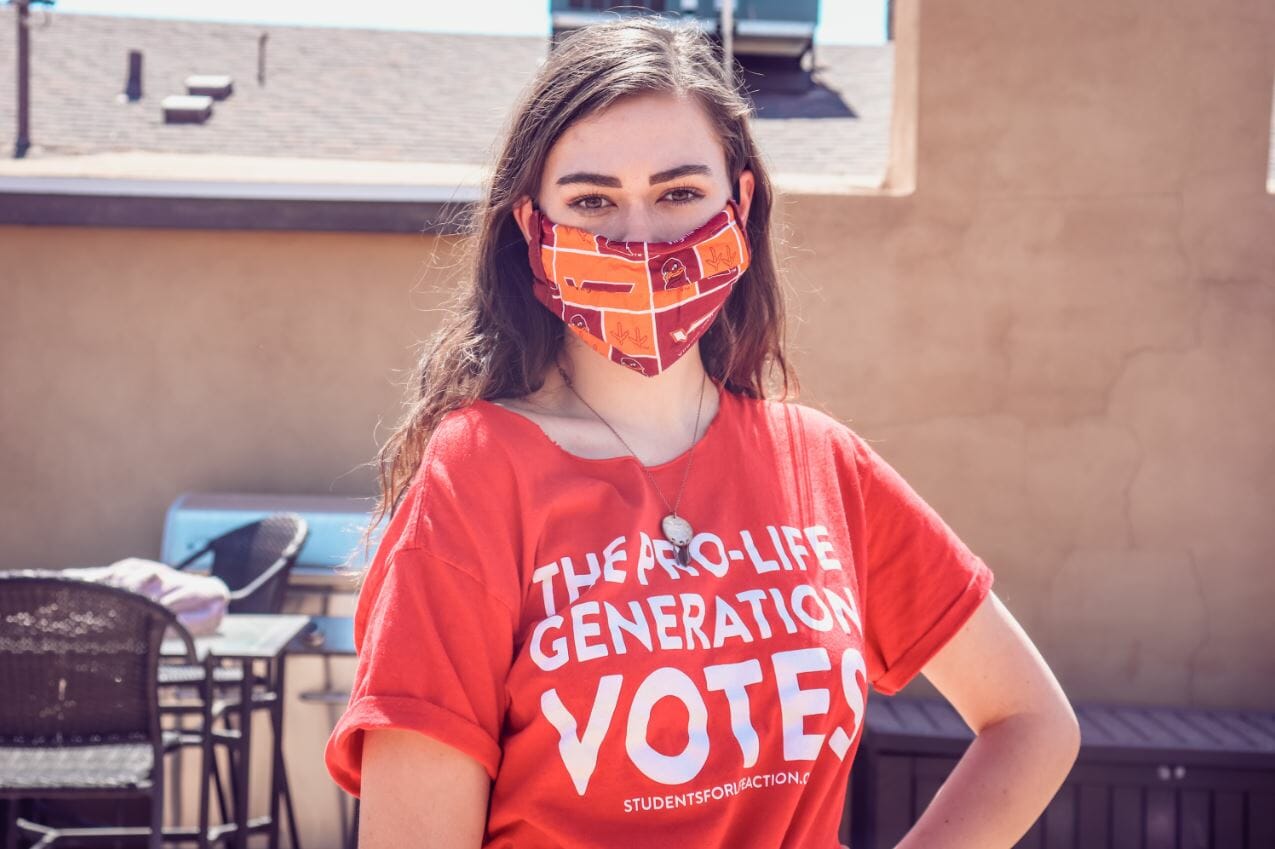 Kristi Hamrick - 14 May 2022
"SFLAction has built a reputation as a major grassroots mobilizer, effectively advocating for pro-life issues with voters in key districts nationwide," said SFLAction Grassroots Political Coordinator, Titus Folks. "The Pro-Life Generation is more equipped than EVER to reverse Roe v. Wade and protect life in law in every state."
WASHINGTON, D.C. (05-14-2021) – Kristan Hawkins, President of Students for Life Action and Students for Life of America, has endorsed Kathy Barnette in the primary for Pennsylvania's U.S. Senate election.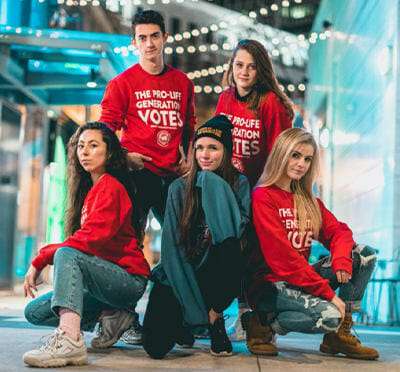 "I'm proud to support Pennsylvania's Kathy Barnette for the U.S. Senate. Barnette's strong, personal pro-life record existed long before her bid for Senate began. In fact, Barnette's pro-life story is embedded in her whole life story, as she herself was conceived in rape. It is because Barnette's courageous mother, who was just 11 when she was raped, embraced the life of her child that Barnette stands ready today to defend the lives of children like herself, and young women and girls like her mother. Pennsylvania is home to such atrocities as abortionist and convicted murderer Kermit Gosnell's House of Horrors and the University of Pittsburgh's ongoing barbaric research on preborn children. The state desperately needs a stalwart advocate for the preborn. I believe Kathy Barnette should be that advocate."
—Kristan Hawkins, President of Students for Life Action and Students for Life of America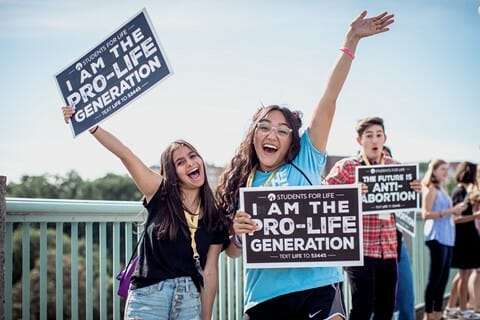 This weekend, Students for Life Action (SFLAction) is deployed in Harrisburg, Pennsylvania, in support of Kathy Barnette and to expose state incumbents who claim the "pro-life" label but voted to continue sending taxpayer money to the University of Pittsburgh, which is engaged in committing barbaric and inhuman research on aborted children.
SFLAction aims to reach more than 160,000 Pennsylvania voters in support of Kathy Barnette before Election Day.
SFLAction is also deployed in the states of Alabama and Arkansas in the lead-up to primaries in those states. Grassroots activists with SFLAction are aiming to achieve a goal of knocking on nearly 5,000 total doors in key districts to urge constituents to encourage candidates to pledge to protect life in the primary election.
Media Advisory: For information about Kristan Hawkins' support of Kathy Barnette or how to cover SFLAction's Pennsylvania deployment, capture video and b-roll, or interview canvassers, contact [email protected].
More on SFLAction's Summer deployments HERE
More on SFLAction's plan for a Post-Roe America HERE, HERE, and HERE
Report on SFLAction's 2021-2022 State Legislative Session Victories HERE
For interviews, contact Lauren Enriquez at [email protected]
–30–
Students for Life Action (SFLAction), a 501c4, along with its 501c3 sister organization, Students for Life of America (SFLA), make up the nation's largest pro-life youth organization and a political and policy operation engaging people of all ages. Together they work to end abortion — the human rights issue of our day — and provide political, legal, and community support for women and their children, born and preborn. Headquartered in Fredericksburg, VA, SFLA has more than 1,250 groups on middle, high school, college, university, medical, and law school campuses in all 50 states. SFLA creates strategy, policy, and programming to connect those most targeted for abortion with people ready to help and builds a framework for political engagement on their behalf. SFLA and SFLActionhave more conversations with those most targeted by the abortion industry than any other pro-life outreach in the world, reaching more than 2 million people across social media platforms each week and engaging in approximately 100,000 digital conversations per month. Over the last 16 years, President Kristan Hawkins has grown SFLAction/SFLA into an $18 million organization preparing for a Post-Roe America.