From the SFLA Blog
Students for Life Action Announces Scoring Alert on Radical Abortion Push in Women's Health "Protection" Act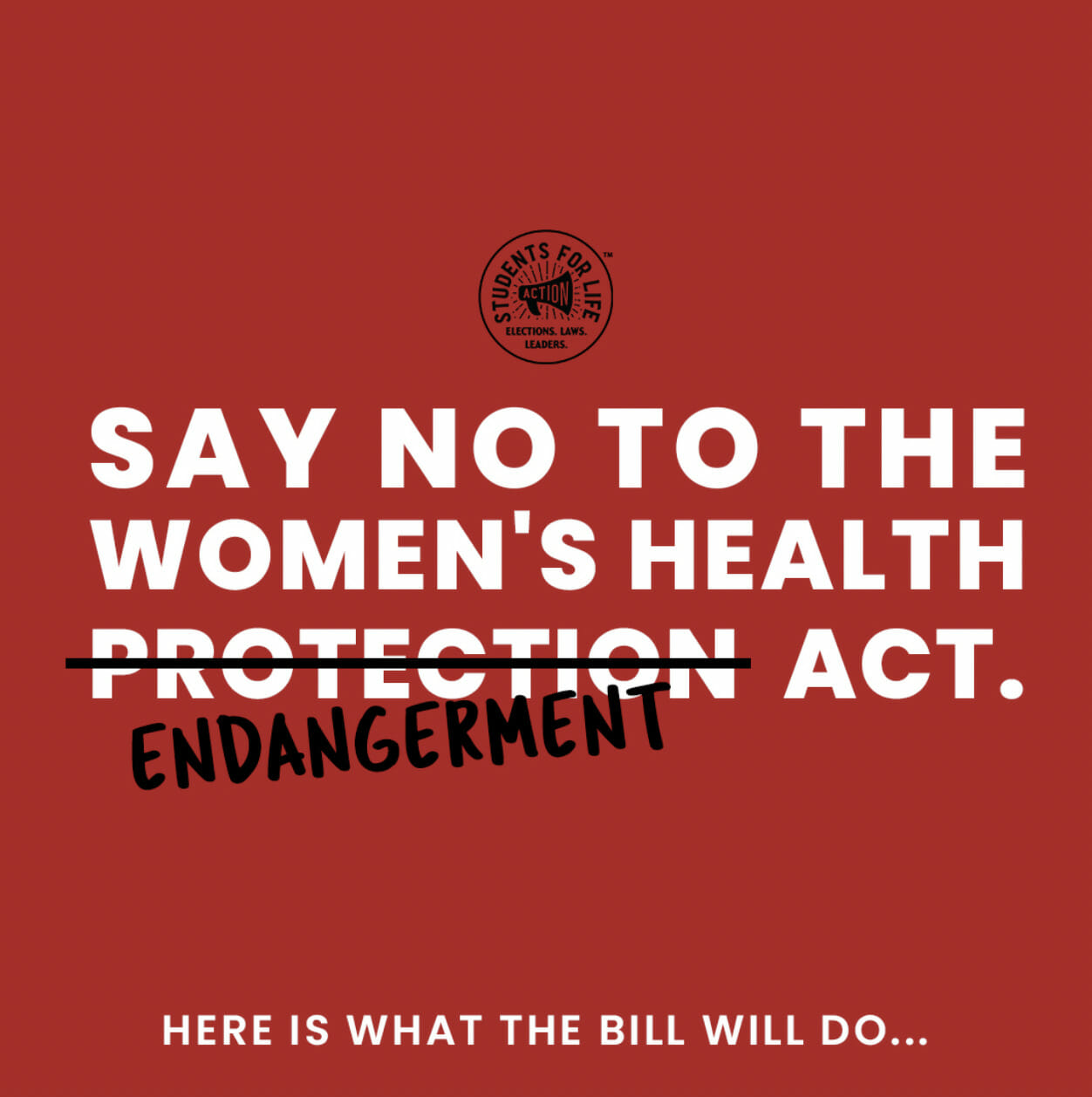 Caroline Wharton - 11 May 2022
"The predatory abortion industry is quaking right now because it realizes that Dobbs v. Jackson Women's Health Organization, the Texas Heartbeat Act, and numerous abortion-related cases reaching the Supreme Court have put Roe v. Wade on legal life support," said Students for Life Action President Kristan Hawkins. "SFLAction will score the upcoming vote on what should be called the Women's Health Endangerment Act because of heavy-handed way it harms women and crushes state pro-life efforts."
WASHINGTON, D.C. (05-11-2022) – Students for Life Action (SFLAction) President Kristan Hawkins called on U.S. Senators to vote NO on Wednesday against S. 4132, the Women's Health "Protection" Act of 2022. While it does little to protect women, S. 4132 far surpasses the abortion extremities in Roe v. Wade by permitting abortion throughout the entire pregnancy for any reason while crushing states' rights.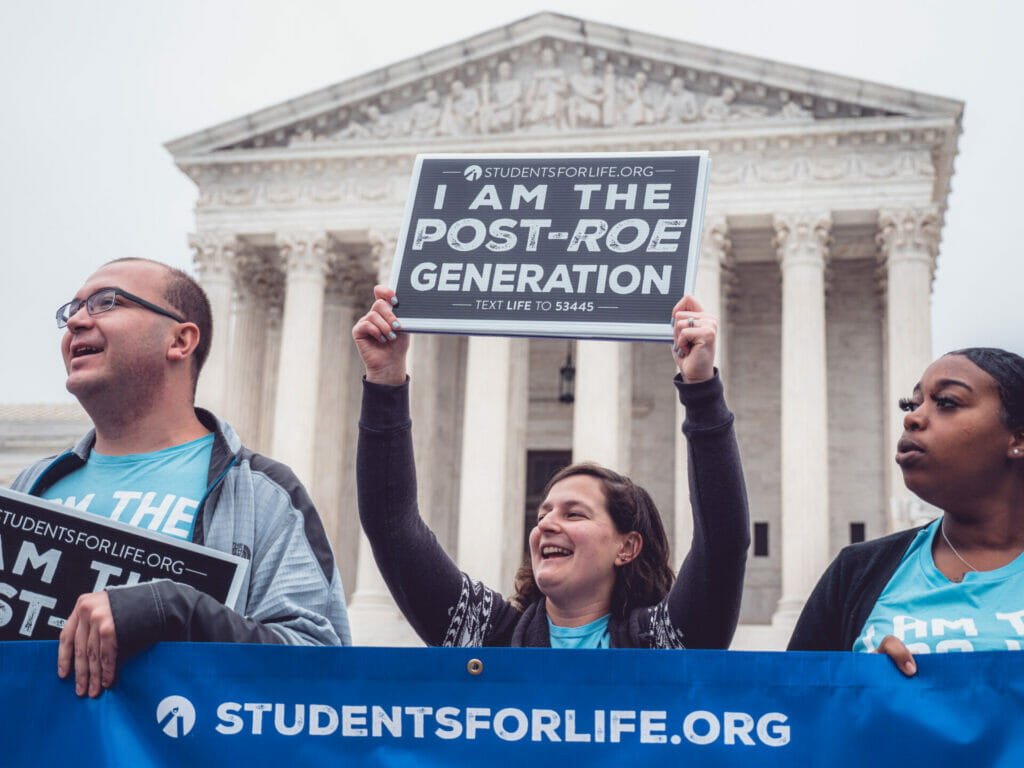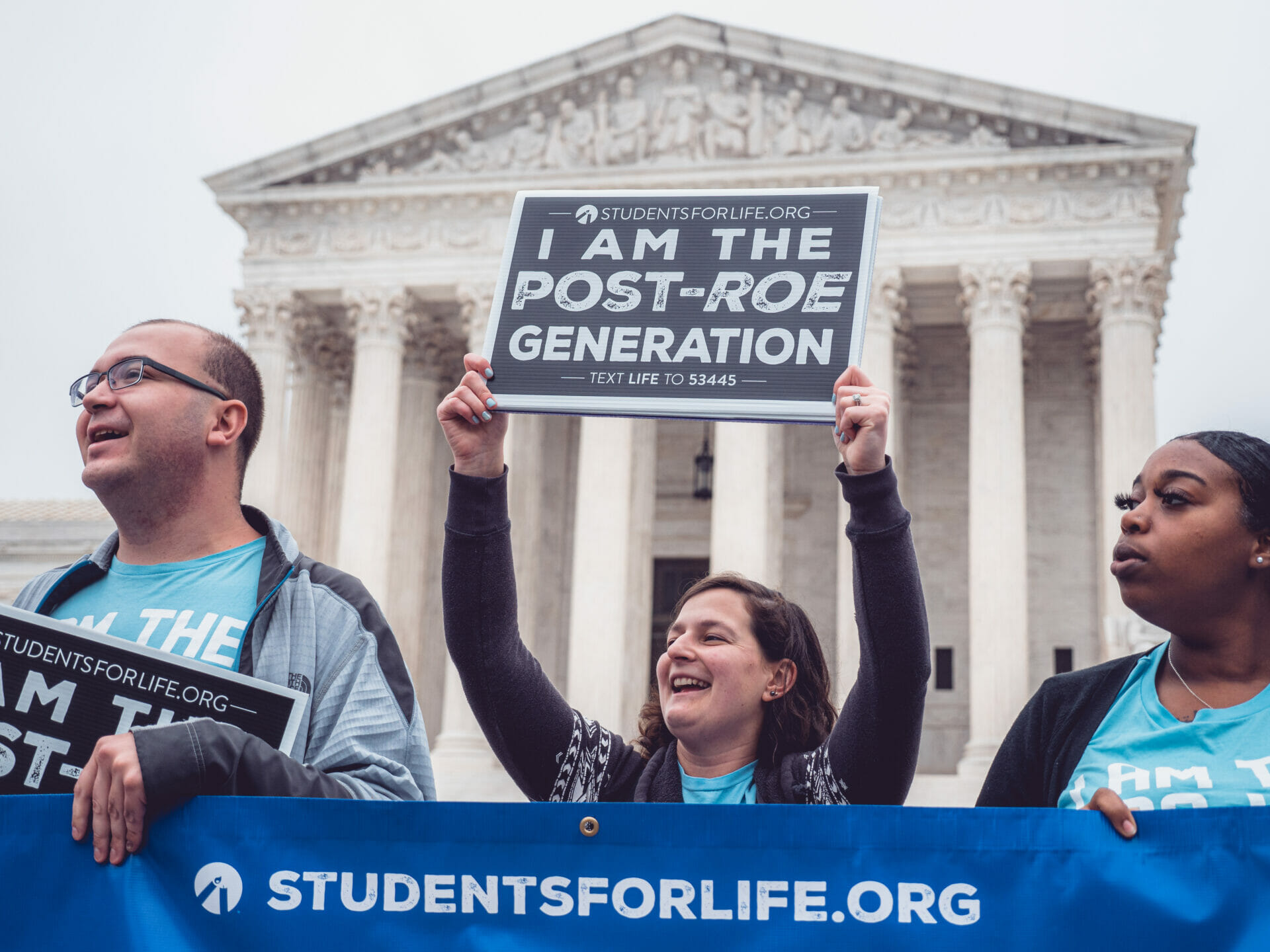 SFLAction will score the vote on the second attempt to pass this detrimental legislation while evaluating the policy possible at the federal level and across the country. Scoring is a process of keeping track of key votes to hold politicians accountable with their voters. SFLAction's 1,200+ student groups around the nation take deep interest in the voting record of their elected officials and the Demetree Institute for Pro-Life Advancement polling shows "an astonishing 8 in 10 Millennials and Gen Z want to vote on abortion policy in their states – UP from 66 percent last year."
In SFLAction's letter alerting Senators of the intent to score the vote, Hawkins writes, "Although this bill is promoted as an opportunity to empower women with "the right to choose" the violence of abortion, it only aids the predatory abortion industry, which benefits from increased abortions and less government oversight."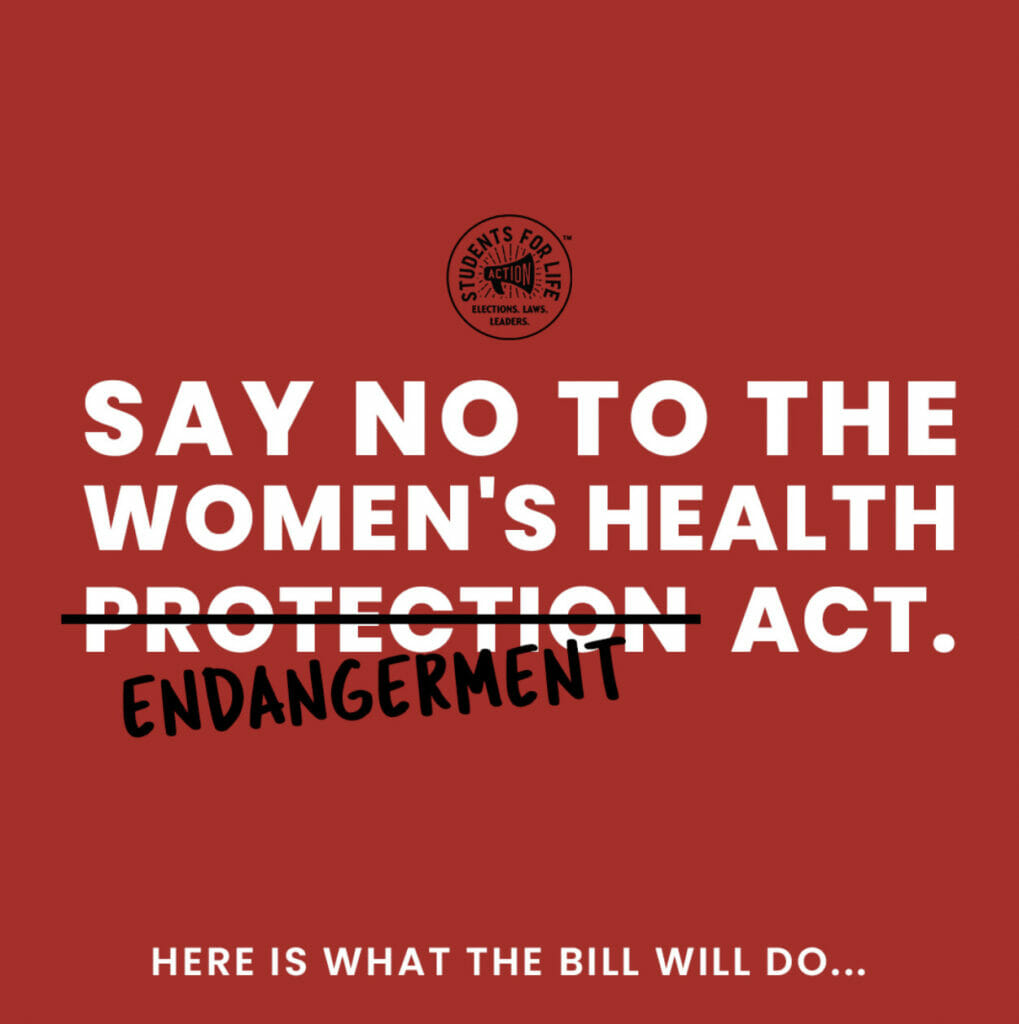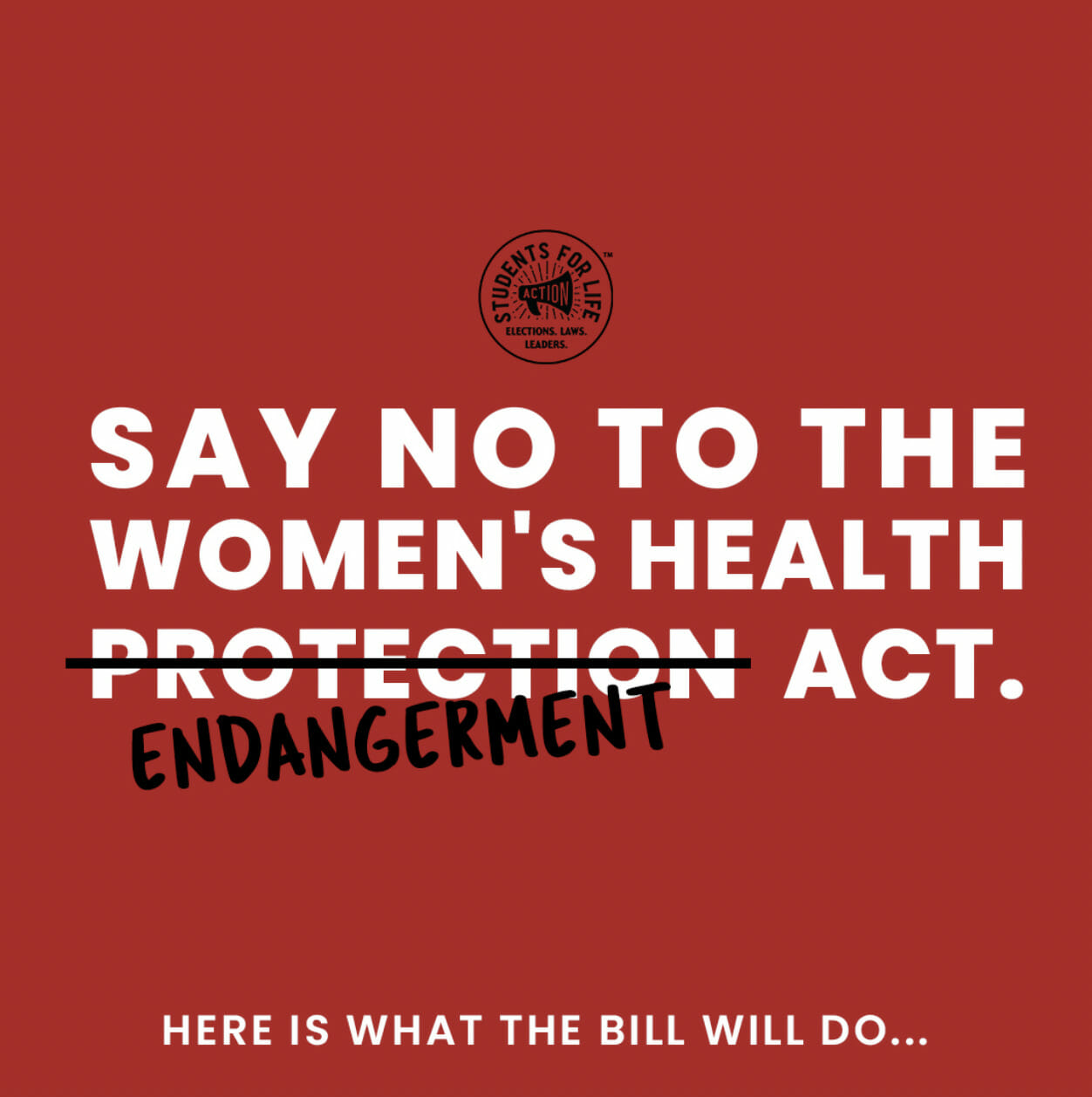 The Women's Health "Protection" Act arguably harms the preborn, mothers, and pro-life physicians more than the radical abortion industry. SFLAction is engaged in a nationwide effort rallying voters to contact their U.S. Senators to vote NO this week. Read more here on that campaign.    
Read more on SFLAction's plan for a Post-Roe America HERE, HERE, and HERE
Read an op-ed written by Hawkins and Rep. Lauren Boebert HERE
For interviews email [email protected]
–30–
Students for Life Action (SFLAction), a 501c4, along with its 501c3 sister organization, Students for Life of America (SFLA), make up the nation's largest pro-life youth organization and a political and policy operation engaging people of all ages. Together they work to end abortion — the human rights issue of our day — and provide political, legal, and community support for women and their children, born and preborn. Headquartered in Fredericksburg, VA, SFLA has more than 1,250 groups on middle, high school, college, university, medical, and law school campuses in all 50 states. SFLA creates strategy, policy, and programming to connect those most targeted for abortion with people ready to help and builds a framework for political engagement on their behalf. SFLA and SFLAction have more conversations with those most targeted by the abortion industry than any other pro-life outreach in the world, reaching more than 2 million people across social media platforms each week and engaging in approximately 100,000 digital conversations per month. Over more than 15 years, President Kristan Hawkins has grown SFLAction/SFLA into an $18 million organization preparing for a Post-Roe America.