From the SFLA Blog
SFLA Condemns Tik Tok for Censoring Pro-Life Speech Through Banning Their Account Without Warning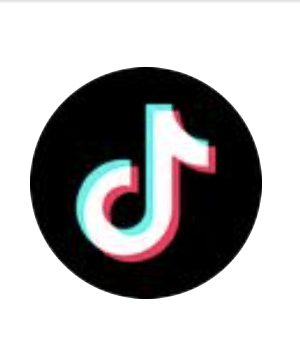 Caroline Wharton - 27 Apr 2022
"If you're pro-life on Tik Tok's social media platform, you have a target on your back," said Students for Life Action and Students for Life of America President Kristan Hawkins. "There is no other explanation for why SFLA's account was recently banned after posting life-affirming content while abortion supporters continue to run rampant on the app. Tik Tok seems to be practicing corporate viewpoint discrimination." 
(Editor's Update: SFLA was once again banned on Tik Tok for a three-day period from 05-28-2022 to 05-31-2022.)
WASHINGTON, D.C. (04-27-22) – Students for Life of America (SFLA) President Kristan Hawkins called on Tik Tok to open the process for getting pro-life speech back on the heavily abortion content-oriented app and condemned the social media platform for censoring pro-life speech by banning SFLA's account on April 25th, 2022, for "violating Community Guideline standards" without notice or opportunity for appeal.  
The last video SFLA posted on their Tik Tok account before being banned was a viral clip from SFLA President Kristan Hawkins' speaking tour, which garnered more than 2 million views on YouTube. The video, called "the most epic beatdown" of abortion logic, was a discussion between a pro-abortion student and Hawkins on when life begins. No other social media found it necessary to boot either this video or SFLA off their platform.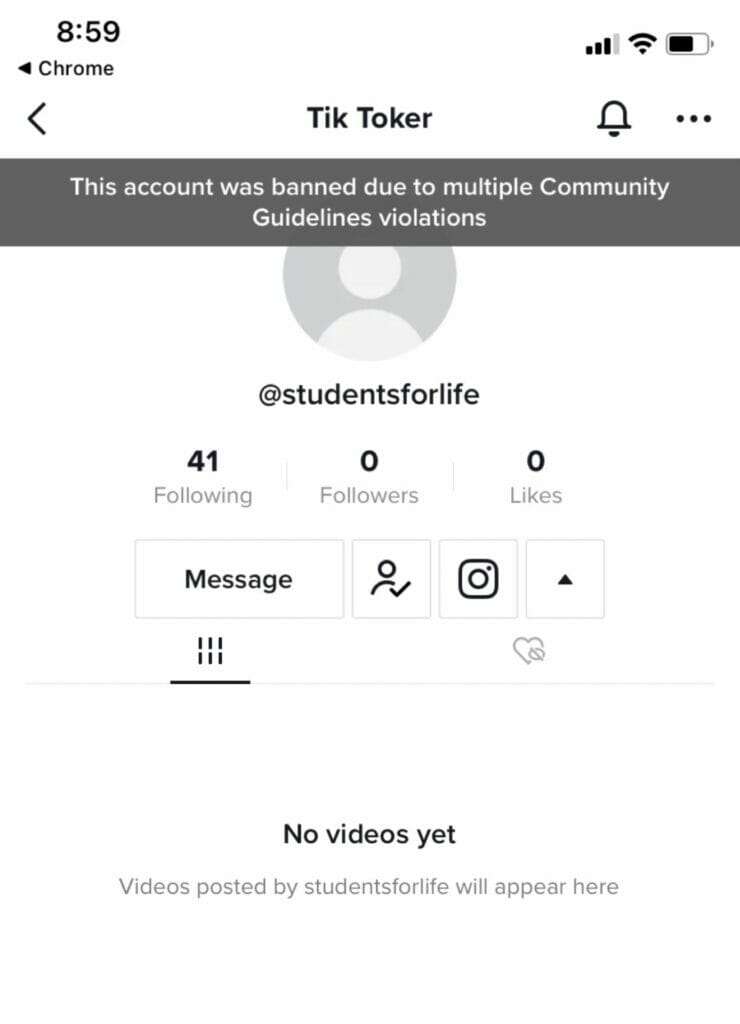 As reported at the Students for Life of America blog:
The Snowflake Coalition seems to be in full control of Tik Tok as they seemed to melt in consternation faced with a woke student's inability to sell the illogic of abortion to national pro-life leader Kristan Hawkins, famed for her ability to debate in college campuses.
On April 25, 2022, Students for Life of America (SFLA) was banned from TikTok for "multiple Community Guideline violations" according to the short-form video application. More than 35,000 followers were stripped away from SFLA when the app blocked account managers from appealing the futile ban.
Perhaps they were afraid to have a real conversation … Unlike SFLA President Kristan Hawkins whose answers to the flustered questions from a University of Texas San Antonio (UTSA) student during Hawkins' recent campus stop on her tour entitled The Future is Anti-Abortion has been a viral sensation. Watching the student refer to handmade signs as "facts" in a debate didn't make her case. It's a scientific fact that it's a baby – a human being – getting aborted …
More than 35,000 followers were stripped away from SFLA when the app blocked account managers from appealing the futile ban. This is Big Tech's latest attempt to life and free speech—censorship of conservatives is not fake news. This is also not the first time the left has used corporations to try to silence one of the nation's most active pro-life organizations and the largest youth pro-life organization.
While this is not the first attempt at censorship of SFLA on TikTok, the platform has only previously barred the organization from posting for a limited amount of time before reinstating the account. Tik Tok has removed pro-life videos from SFLA in the past, but account managers now note the recent removal came without warning.
MEDIA NOTE: Students for Life of America has frequently battled violations of pro-life free speech in different forms. On college and high school campuses, SFLA groups are discriminated against, and SFLA President Kristan Hawkins' speaking tours are protested. SFLA also took the District of Columbia to court earlier this year after D.C. encroached upon their freedom of speech.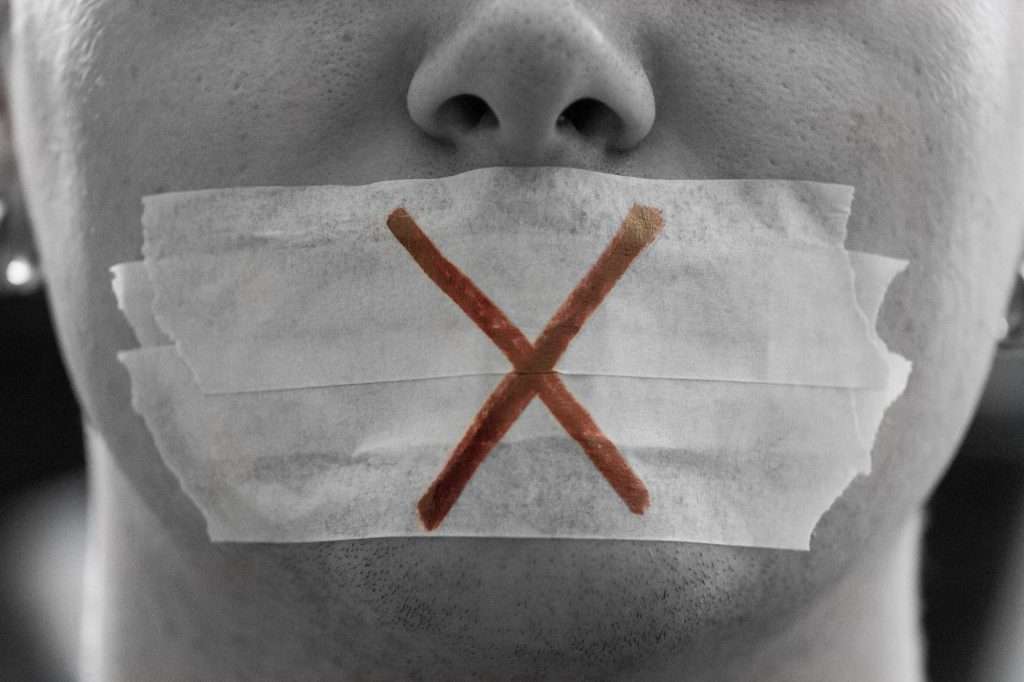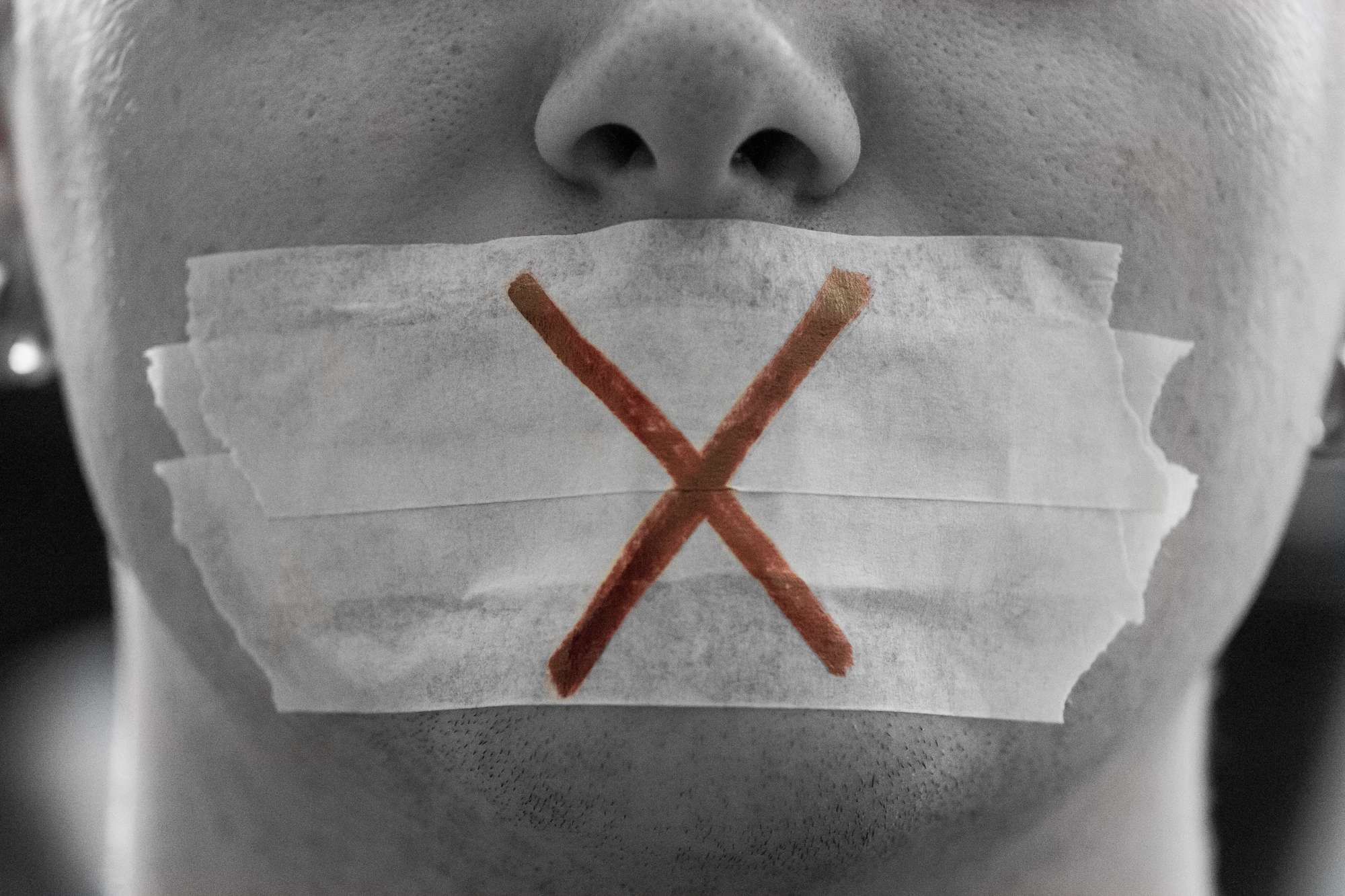 As SFLAction has previously noted: "Limiting abortion policy choices to the few desired by those in power is not popular with Millennials and Gen Z, now about one-third of the electorate. Recent polling by Students for Life of America's Demetree Institute for Pro-Life Advancement indicates that 'an astonishing 8 in 10 want to vote on abortion policy in their states – UP from 66% last year.' In addition, '(w)hen considering how devalued people have been treated historically by those in power, 65% of Millennials and Gen Z did not support allowing people in power to decide who is fully human and deserving of legal rights.'"
Read more about the culture of death on Tik Tok HERE
Engage with Students for Life of America on Twitter, Facebook, and Instagram
For interviews, contact [email protected]
–30–  
Students for Life Action (SFLAction), a 501c4, along with its 501c3 sister organization, Students for Life of America (SFLA), make up the nation's largest pro-life youth organization and a political and policy operation engaging people of all ages. Together they work to end abortion — the human rights issue of our day — and provide political, legal, and community support for women and their children, born and preborn. Headquartered in Fredericksburg, VA, SFLA has more than 1,250 groups on middle, high school, college, university, medical, and law school campuses in all 50 states. SFLA creates strategy, policy, and programming to connect those most targeted for abortion with people ready to help and builds a framework for political engagement on their behalf. SFLA and SFLAction have more conversations with those most targeted by the abortion industry than any other pro-life outreach in the world, reaching more than 2 million people across social media platforms each week and engaging in approximately 100,000 digital conversations per month. Over the last 16 years, President Kristan Hawkins has grown SFLAction/SFLA into an $18 million organization preparing for a Post-Roe America.