From the SFLA Blog
It's Official: We're So Done with Rape and Incest Exceptions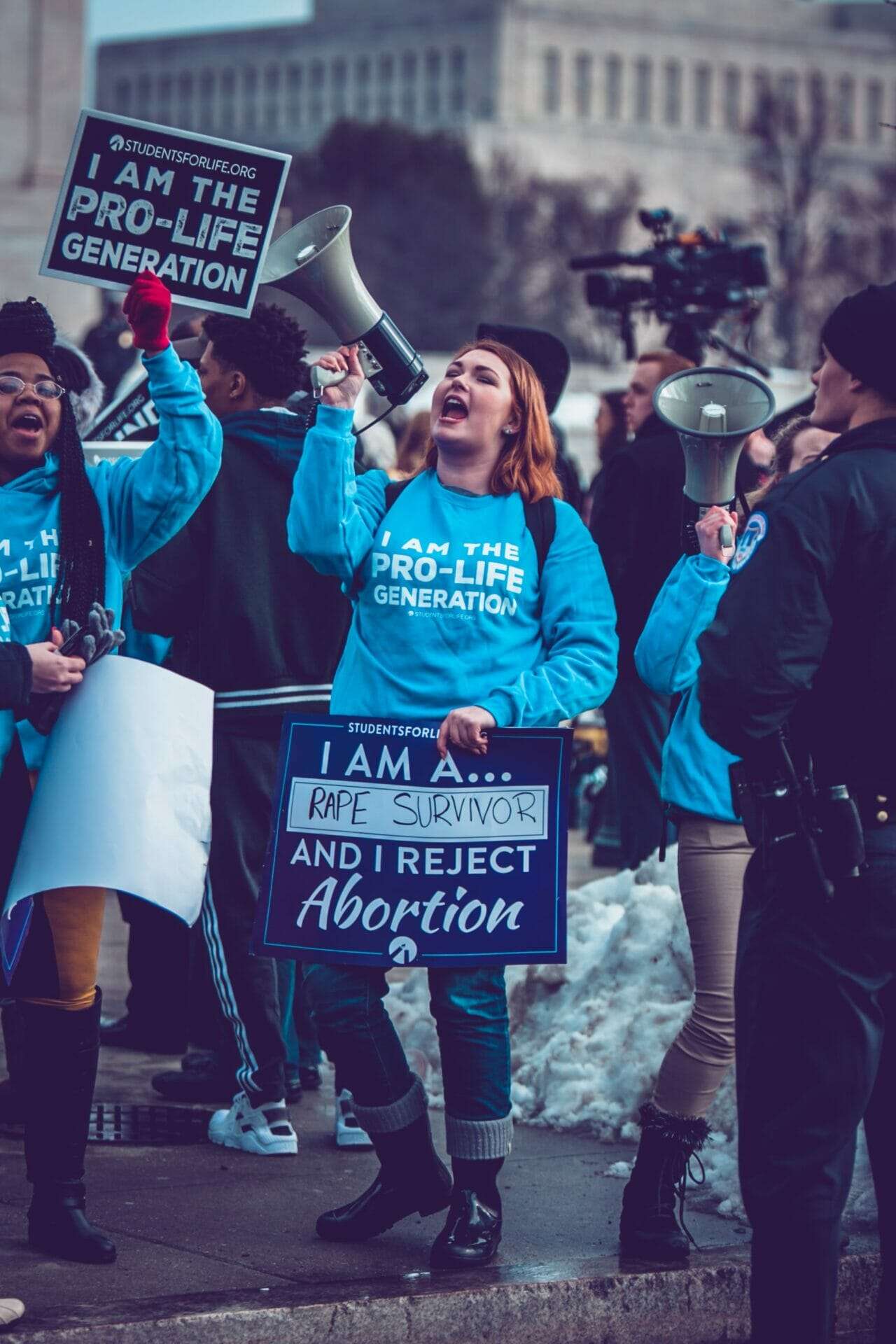 Caroline Wharton - 11 Apr 2022
For many years, the pro-life movement abided rape and incest exceptions to pro-life laws.
Rape and incest are one of the abortion lobby's favorite arguments in defense of killing children. If they could get consensus around killing children based on how they were conceived, they could start breaking down opposition to other elective abortions – and they did. But that's over now, as the Los Angeles Times reports: Students for Life of America (SFLA) led the charge to protect children no matter what happened on the night they were brought into existence.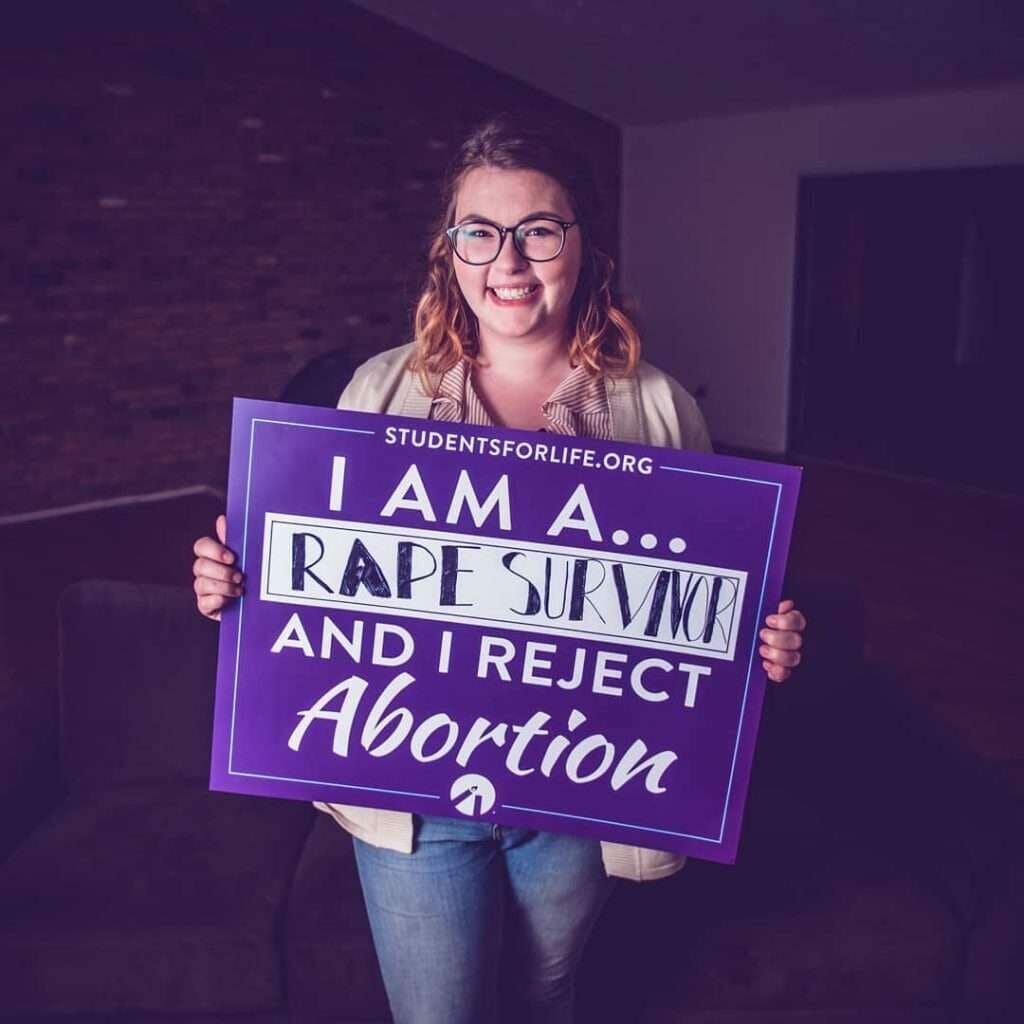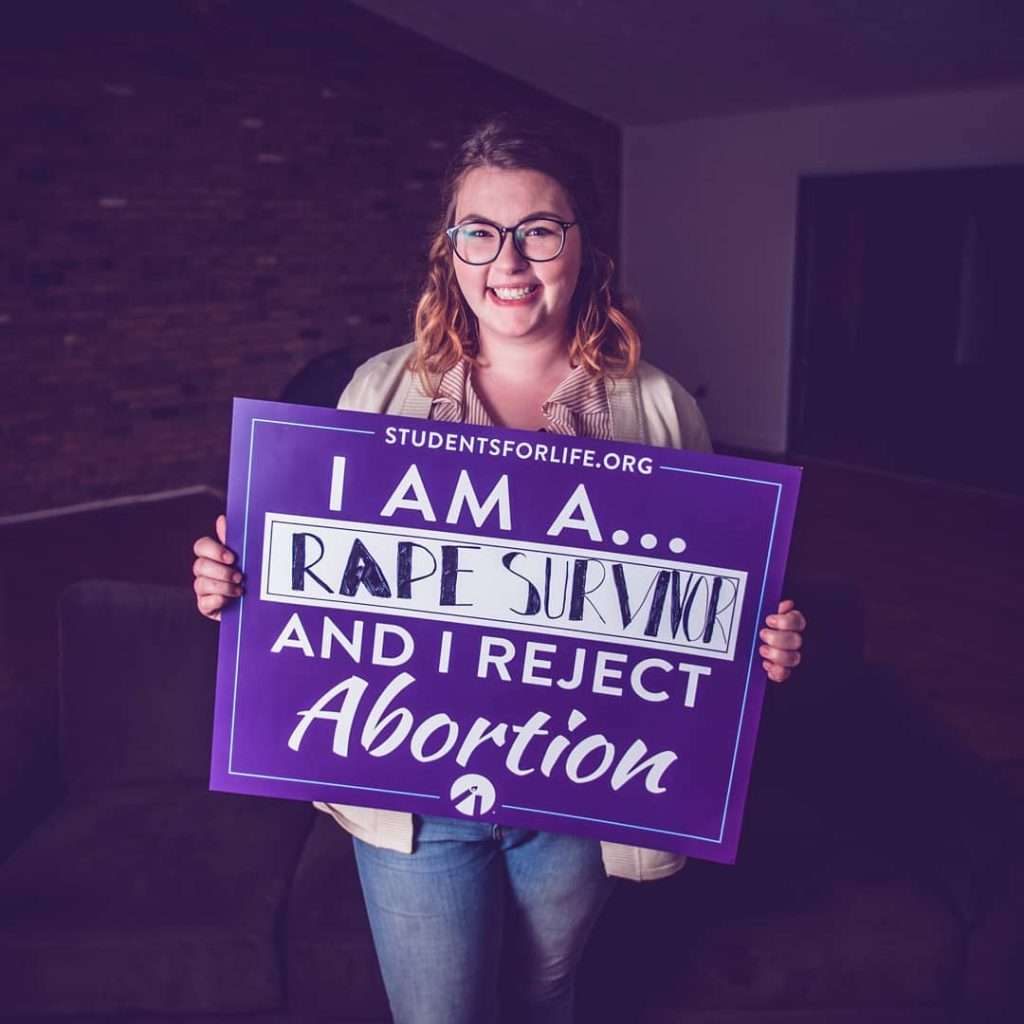 In the article entitled "Rape Exceptions to Abortion Bans Were Once Widely Accepted. No More," Los Angeles Times writer Jennifer Haberkorn highlights SFLA for being largely responsible for refusing to accept rape and incest exceptions and thereby transforming the wider movement. Haberkorn begins her analysis with an Alabama pro-life law from 2019 which was unique at the time for its lack of rape and incest exceptions. She writes,
"Alabama's law benefited from the support of an emerging and growing contingent of abortion opponents who positioned themselves outside a movement long dominated by groups such as the National Right to Life, the nation's oldest antiabortion group.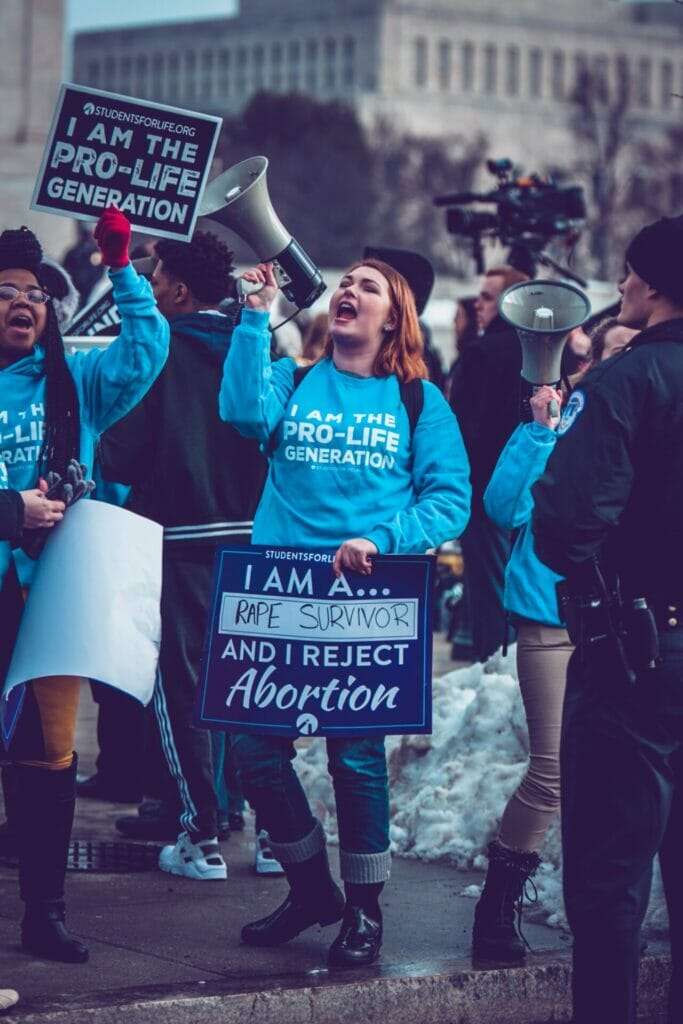 "These abortion opponents were younger, more fervent in their position and less beholden to long-standing ideas about the need for political expediency. If abortion is wrong, they asked, why should it ever be allowed? Chief among these activists was Students for Life, a group made up of students who urged the Republican National Committee in a well-circulated letter to drop the rape and incest exceptions."  
SFLA opposes rape and incest exceptions because we understand that a child is no less worthy of life based upon how they were conceived. SFLA and Students for Life Action President Kristan Hawkins put it best when she said, "Your humanity doesn't change with the circumstances of your conception. You are valuable regardless of how you came into existence, or what your father did the night of your conception."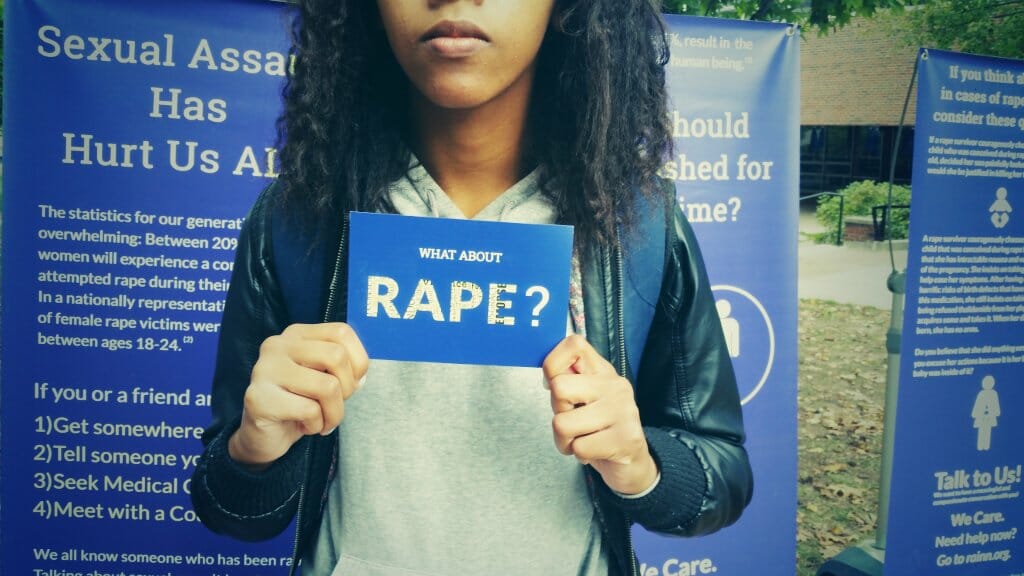 Hawkins was outspoken about how rape and incest exceptions are illogical and dehumanizing way before this view was considered politically achievable. In 2014, she wrote an enlightening and informative op-ed for The Hill entitled, "What About Rape?" in which she condemned pro-life politicians for skirting the issue and putting the pro-life movement's credibility in jeopardy. Hawkins further explained how true pro-lifers should view rape and incest exceptions, writing,
"While the intention may be to ease her suffering, abortion, even in the case of rape, is a great injustice to the second victim, the baby, because he or she did not choose to be placed in this situation, either. Ultimately, we will ask the question: If both victims of this tragic situation can walk away with their lives intact, isn't that the best option?"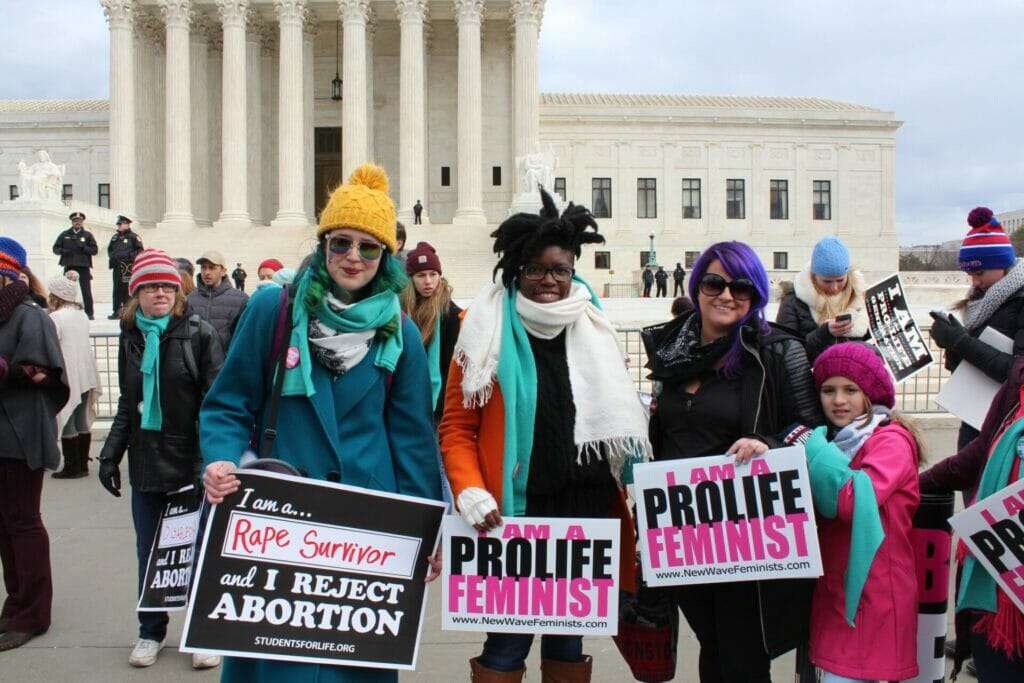 In 2014, this was not a view that was widely accepted by the pro-life movement at large, and experts say that SFLA was a turning point for the movement.
Haberkorn quoted Mary Ziegler, a Florida State University College of Law professor who specializes in the history of "reproductive rights", as saying, "Groups like Students for Life were embracing positions that [the mainstream antiabortion movement] wouldn't have, at least as openly." According to Ziegler, this transformation of the pro-life movement was "a sort of mutiny against the antiabortion incrementalism that had been dominant for decades."  
Haberkorn continued, "Support from groups like Students for Life helped give political life to more stringent abortion bans once viewed as politically impossible."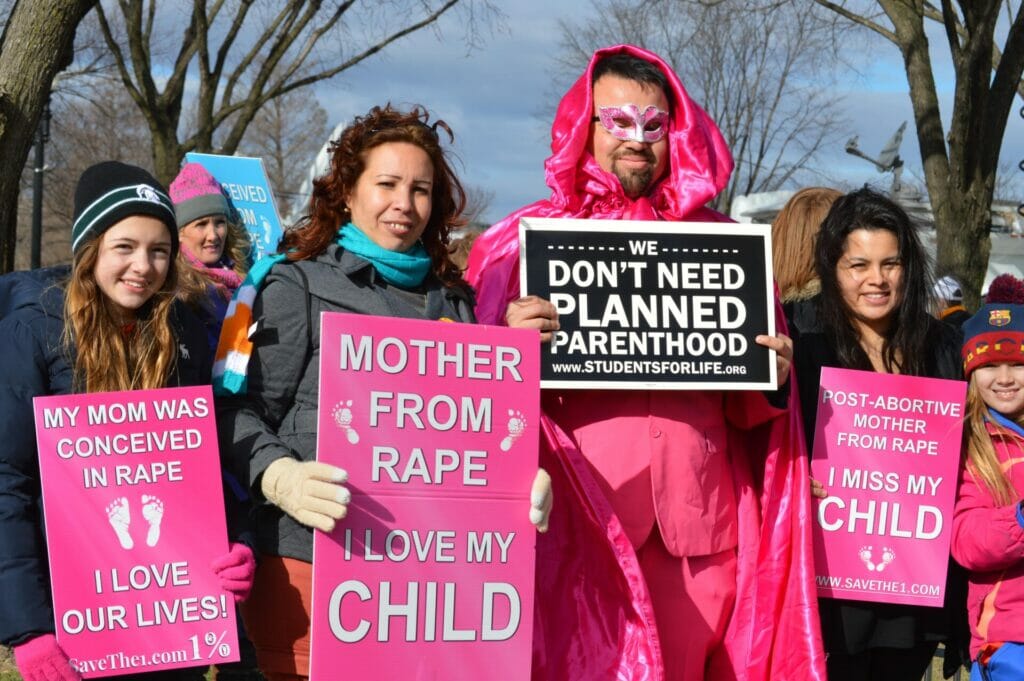 SFLA will continue to unapologetically lead the way in lobbying and demanding pro-life action which stays true to the mission of pro-life movement: the complete abolition of abortion. Unlike the abortion lobby, we will never define someone's worth based upon the events that led to their conception, and we will always fight for all babies—not matter how they were conceived. Say goodbye to the acceptance of rape and incest exceptions because the Pro-Life Generation does not tolerate dehumanization.
To read more about why rape and incest exceptions are not pro-life, click HERE and HERE and HERE.
To watch Hawkins answer this question live during her 2022 Spring Campus Speaking Tour, click HERE and fast forward to the 1:30:44 time stamp.