From the SFLA Blog
Free Pro-Life Grad Cords for Spring 2022 Graduates!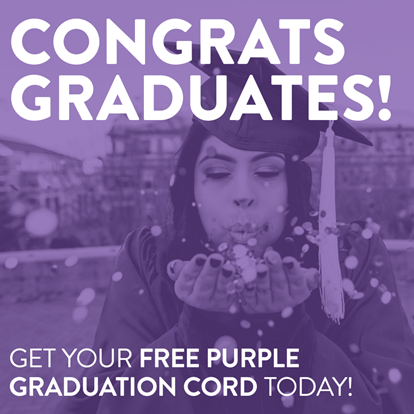 Caroline Wharton - 01 Apr 2022
Graduation season is upon us, but amidst the stress of taking final exams, making next-step life decisions, and planning an awesome summer, it can be easy to forget how far you've come and how hard you've worked for this accomplishment. Your years of schooling—and grueling nights of studying, group projects, and endless tests—are coming to a close, and it's a cause for celebration. That's why Students for Life of America (SFLA) has a little something for you to say hip hip hooray.
We believe that this is such a pivotal moment in your life that we would like to offer a free graduation cord to each of our graduating student leaders. We want to honor your commitment to finishing strong, and we hope you'll order  a FREE purple SFLA cord to wear proudly at graduation as a reminder of everything you did for the pro-life movement as a student.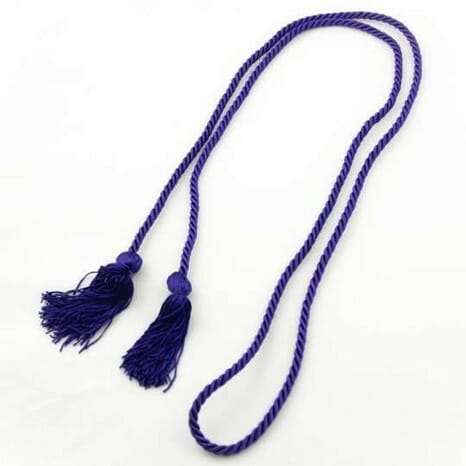 The babies you saved, the mothers you helped, and the minds you changed during your time at school are your legacy. You have worked hard to create enduring change on your campus by recruiting students to the Pro-Life Generation, changing minds, and providing resources and support for pregnant and parenting students. Don't ever forget that you made a positive impact on the lives of others as a student.
Wearing a SFLA graduation cord will also give you one more chance to share your vision for a pro-life campus with friends, family, and fellow students when they ask what it means – even if you have to take a photo wearing the cord and setting as your profile picture during quarantine.
Once you order for free, SFLA will also connect you with a pro-life leader for whatever path you've chosen to take because your activism doesn't need to stop after graduation. Whatever you choose to do, SFLA is here to support you as you transition into the next chapter of your life.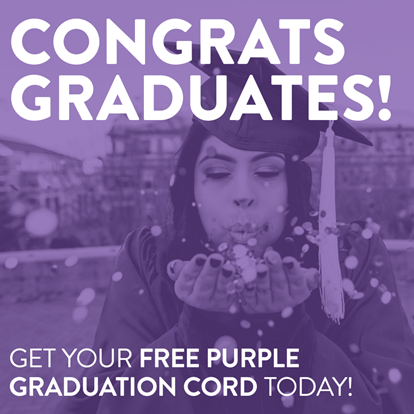 We would like to invite you to get involved in these initiatives: 
Are you headed to high school or college? Join or start your own SFLA group!  
Don't be afraid to get out there. Your Regional Coordinator is our local staff member who is full of resources and ready to help. Contact [yourstate]@studentsforlife.org  (for example [email protected] if you are going to school in Texas) to reach your Regional Coordinator. 
Are you headed to medical or law school? Join or start your Med/Law SFLA group! 

The world could use more pro-life lawyers and doctors. Don't just become one yourself; invite others, as well! Contact [yourstate]@studentsforlife.org  (for example [email protected] if you are going to school in Texas) to get in touch with the Regional Coordinator for the area. They'll let you know if there is a group at your graduate school or how to start one.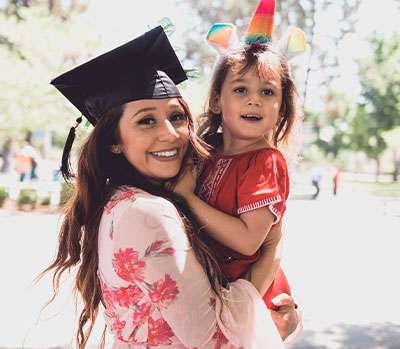 Are you starting a new job and still want to be involved with pro-life activism?
The SFLA Alumni Association exists to serve and empower young, graduated, pro-life professionals to continue their legacy in the pro-life movement. Regardless of when you graduated, you are still a part of the Pro-Life Generation who will bring an end to abortion in our lifetime. Join our Alumni Association and get a free pin here!
Also, consider starting or joining one of our campaigns for Abortion Free Cities! The goal of this effort is to make abortion illegal and unthinkable in our communities by supporting women and families.
Interested in working full-time in the pro-life movement?
If you feel called to continue your pro-life activism as a graduated student, please review our Pro-Life Job board that lists available jobs at SFLA and other amazing pro-life organizations. Working in the pro-life movement can be incredibly fulfilling, and we need more full-time soldiers in the fight against abortion.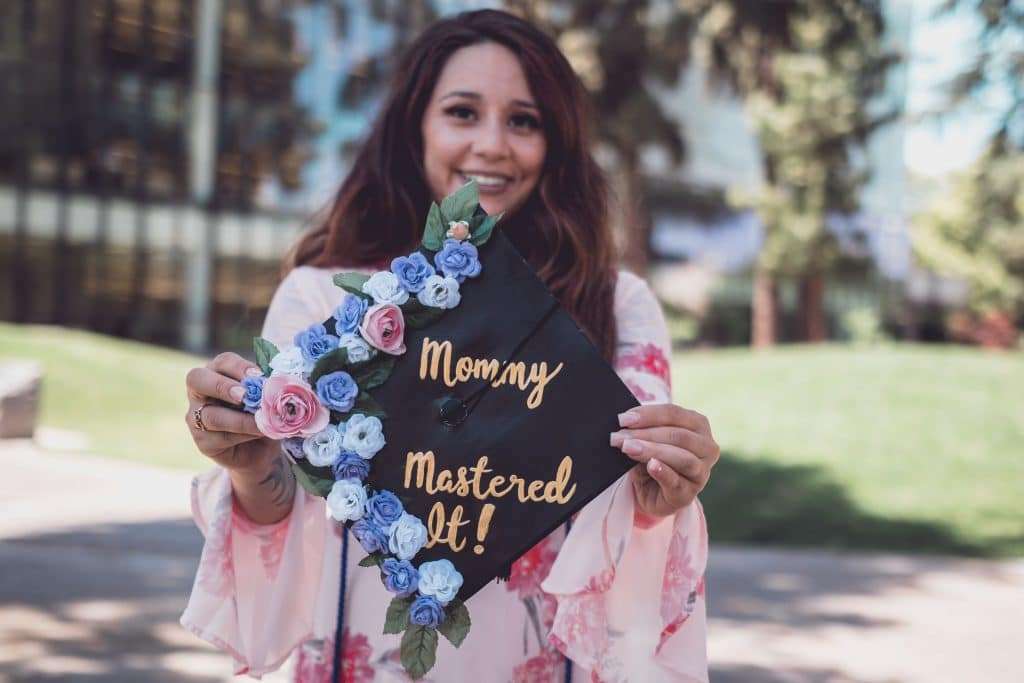 Whatever path life takes you on after graduation, don't forget the times that led you there—including your time as a student with SFLA! We're so proud of how far you've come, and we can't wait for the pro-life future in front of you. Congratulations, graduates—don't forget to tag us in your graduation photos on your special day!
Order your purple graduation cord for FREE today; just use the code "GRAD2022" at checkout.
Need to place a bulk order for two or more? Use this form.