From the SFLA Blog
How the Pro-Life Generation Showed Women We Love Them on Valentine's Day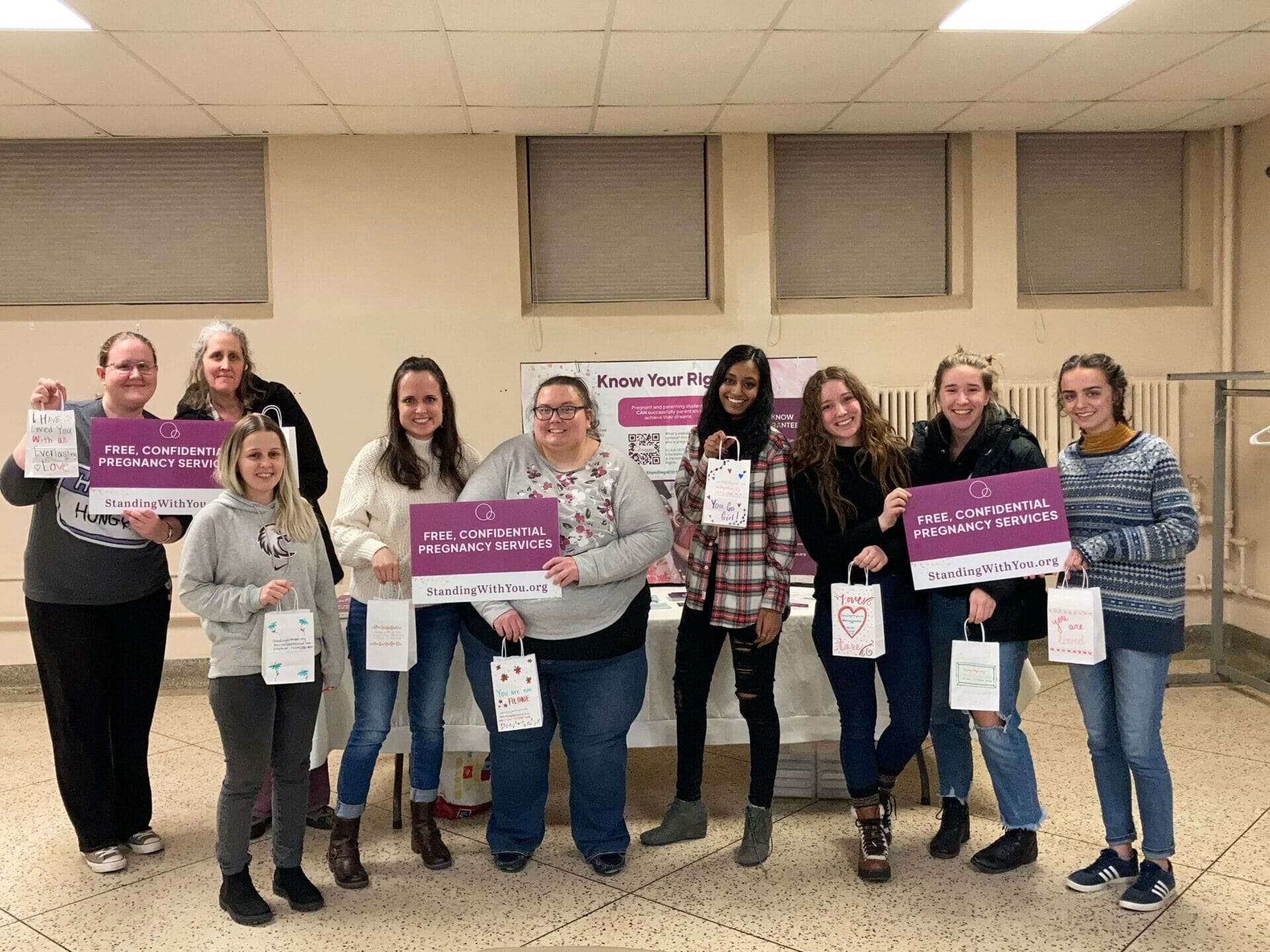 Caroline Wharton - 18 Mar 2022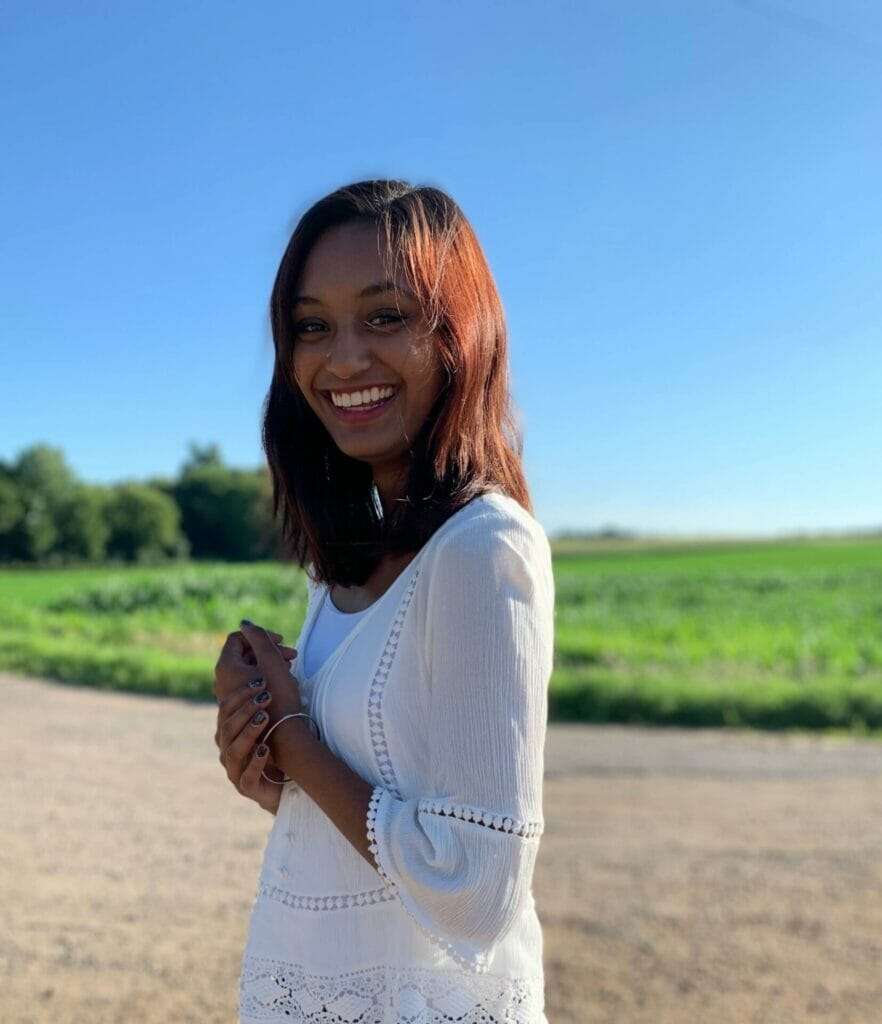 GUEST POST: I was sixteen years old when I found out what an abortion really was. Before that, I had always just assumed I was pro-life because my church talked about being pro-life once a year, and I knew that it meant being pro-life was a good thing.  
However, after further investigation, I realized the absolute tragedy of abortion and the betrayal of women by the abortion industry. With my newfound knowledge, I became staunchly pro-life, and I knew I could not keep living silently while this atrocity happened in my country, state, city, and community. My life changed from an introverted high school student to a pro-life student leader who had a voice fighting for the women here in my state.  
I became the Community Organizer for the Campaign for Abortion Free Cities in St. Paul, Minnesota through Students for Life of America. The Campaign for Abortion Free Cities exists to directly reduce and eradicate abortions in our cities and shift public opinion on abortion. We do this by going door-to-door and letting our community members know about the life-affirming resources available to them. We come alongside our local pregnancy resource centers and support them, as well.  
The Campaign for Abortion Free Cities is the answer to the question I always get from people when I tell them that I am pro-life: "What are you doing for women?"
My goal has always been to save preborn babies and support women, helping them see that they can do anything. That means that they can be a mother AND finish school and pursue their dream job. Through this campaign, I strive to further that message and engage the community in supporting women.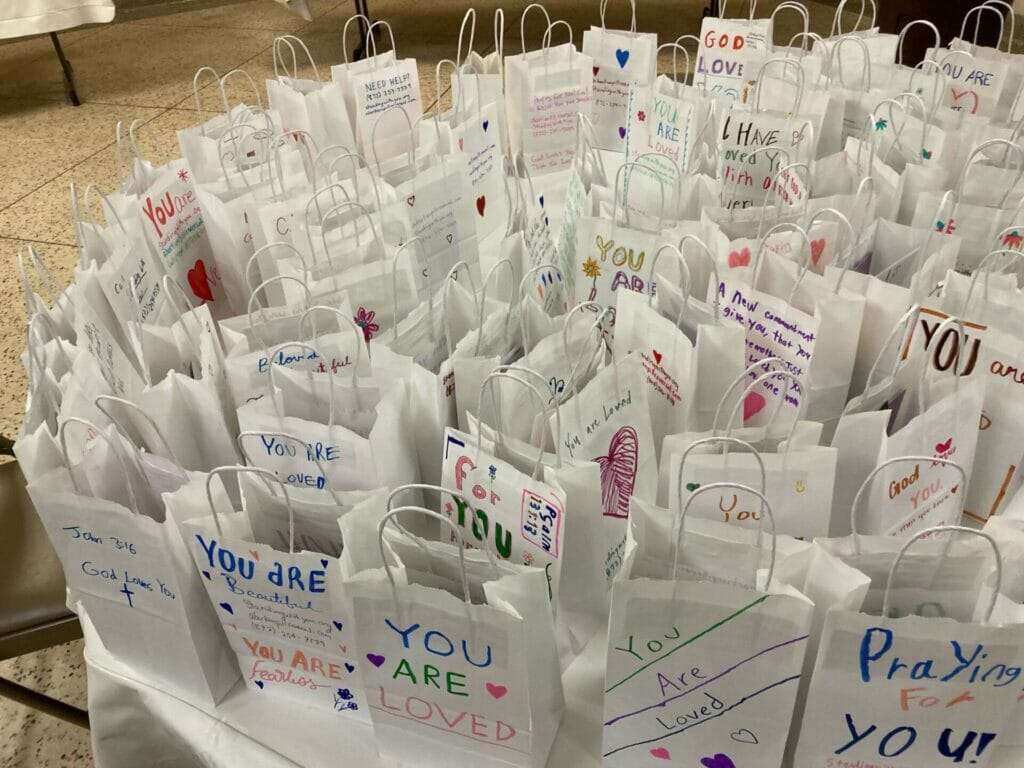 That's why I came up with the idea of making blessing bags on Valentine's Day for women. I was inspired by Students for Life of America's initiative, Standing with You. Between all the resources and the ease of this website, I love telling everyone I meet about it. Encouraged by Standing with You, I planned an event where people from the community gathered together and packed gift bags to give to women who were facing unplanned pregnancies to let them know that their community is here to support them and their dreams.  
A group of community members met in the event hall of one of our church partners' buildings to stuff bags together. We put on fun music, decorated, and packed blessing bags, packing more than 75 bags. These blessing bags would be handed out to women who we met in the community or while sidewalk counseling at Planned Parenthood. In each bag, we put a Standing with You resource card, a scrunchy, a tube of lotion, a tissue pack, a tract that talks about the hope found in Jesus, and a handwritten note from the person who packed the bag.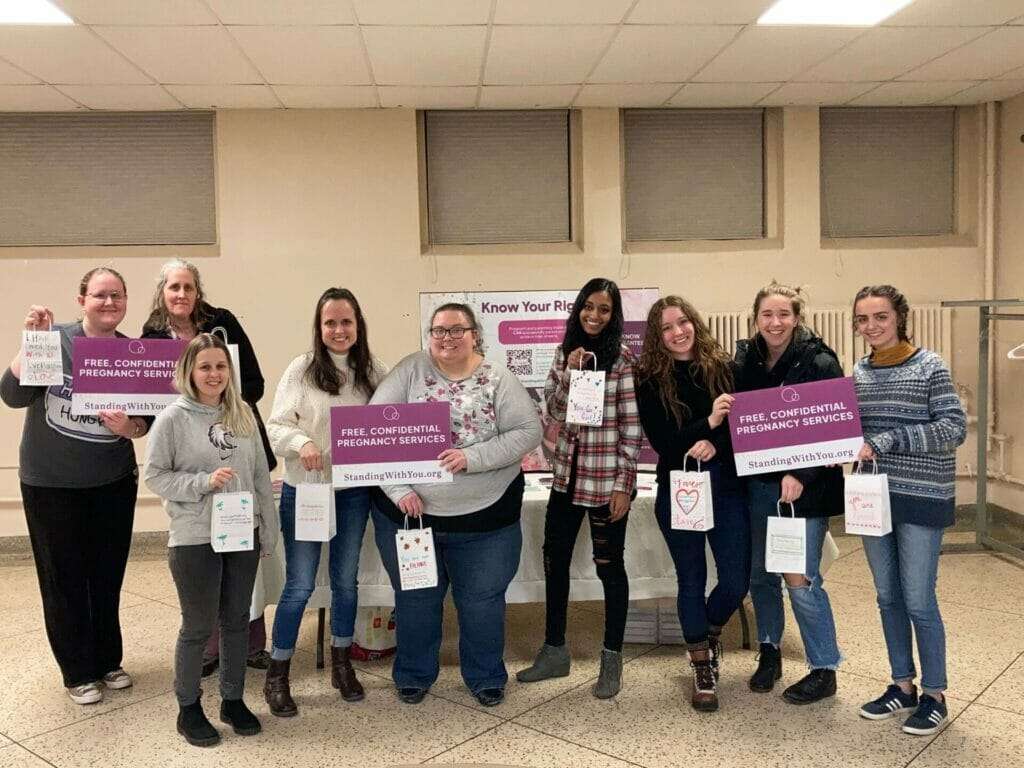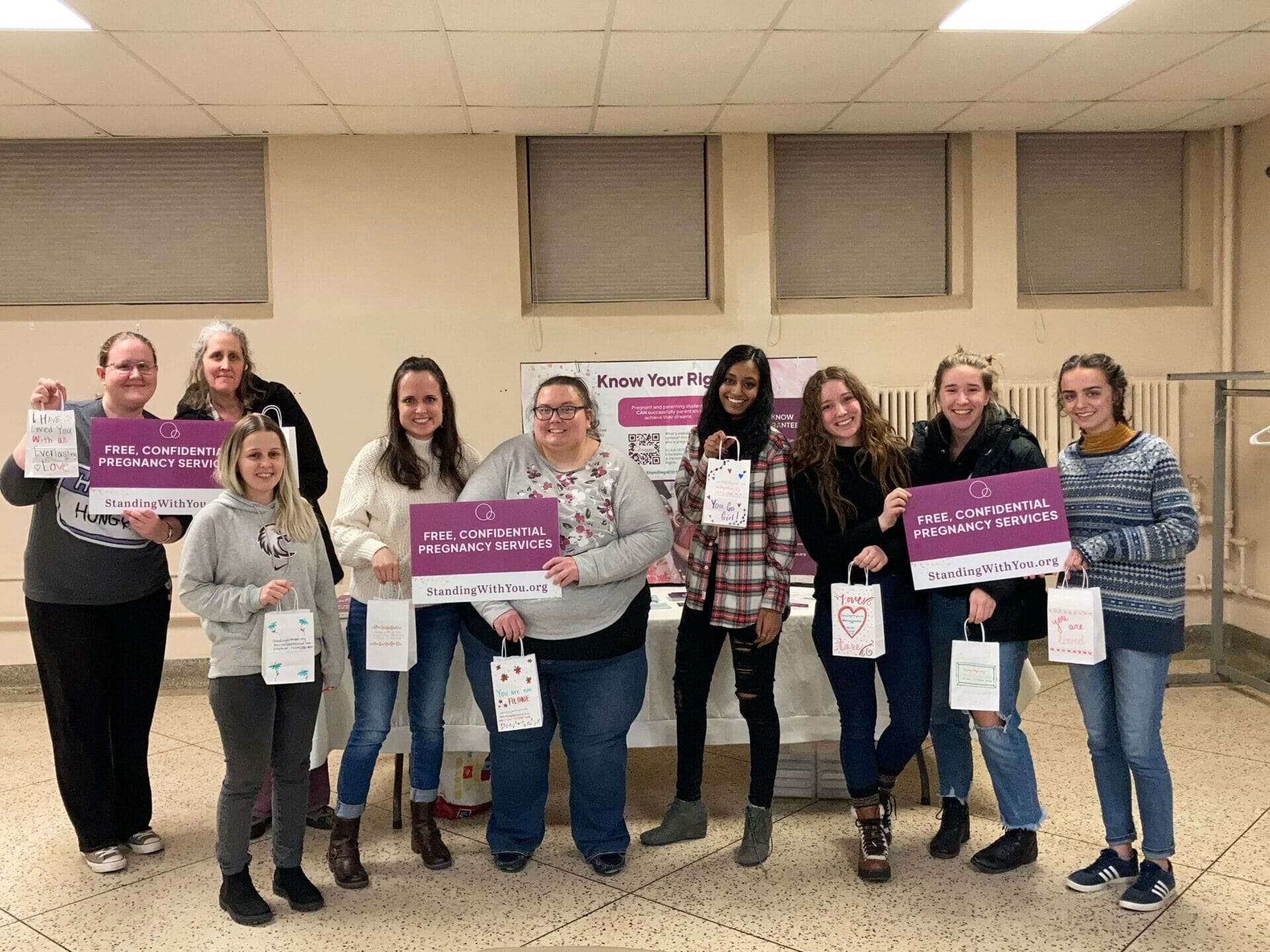 The handwritten notes are my favorite because they show that these bags aren't just from a campaign or an organization—instead, handwritten notes from community members show that actual people love and support you. They clearly demonstrate that your own community is stepping up to say, "You are not alone."
I have always loved Valentine's Day, and it seemed like the perfect time to show women how loved and valuable they are.
Someone once told me this phrase that has stuck with me ever since: "You will never look into the eyes of someone whom God does not love." I think about that every time I meet a woman facing an unplanned pregnancy. Regardless of her circumstances, she is valued and loved by God—just like her sweet preborn baby is. My goal is to help her see that and to support her through her pregnancy and the years after.