From the SFLA Blog
SFLAction Applauds Kentucky Bill Protecting Children & Women From Chemical Abortion Industry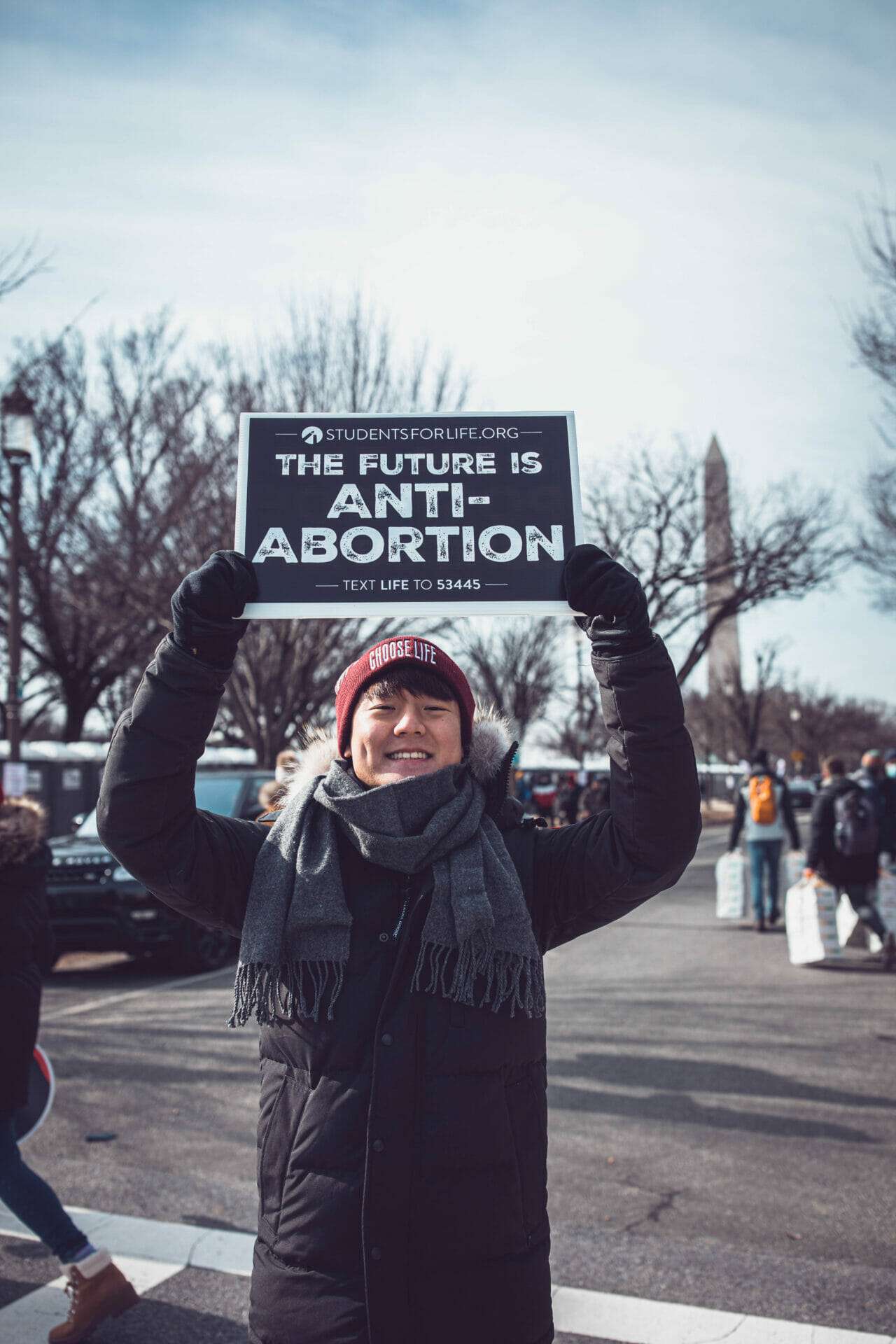 Kristi Hamrick - 04 Mar 2022
"With Roe on the rocks and the Biden's FDA destroying women's safety provisions around the distribution of Chemical Abortion, abortion drug vendors are working aggressively to establish a deadly new back alley in Chemical Abortion distribution," said Students for Life Action and Students for Life of America President Kristan Hawkins. "This is Death By Mail – a threat to both child and mother. The Pro-Life Generation will not abide the abortion movement's new frontier. While the abortion industry drags women backwards, we are moving FORWARD, connecting women and families with the resources and help they need to be safe from the predation of Corporate Abortion."
FRANKFORT, K.Y., and WASHINGTON, D.C. (03-04-22) – In preparation for a Post-Roe America, Students for Life Action is working to protect women and children from Chemical Abortion. SFLAction applauds the many Republican Representatives in Kentucky who back House Bill 3, a pro-life bill aimed at — among other protections — protecting preborn children and their mothers from deadly Chemical Abortion pills. With the abortion industry gearing up to continue peddling death in a Post-Roe America, SFLAction underscores the urgency of restricting the rampant Chemical Abortion industry.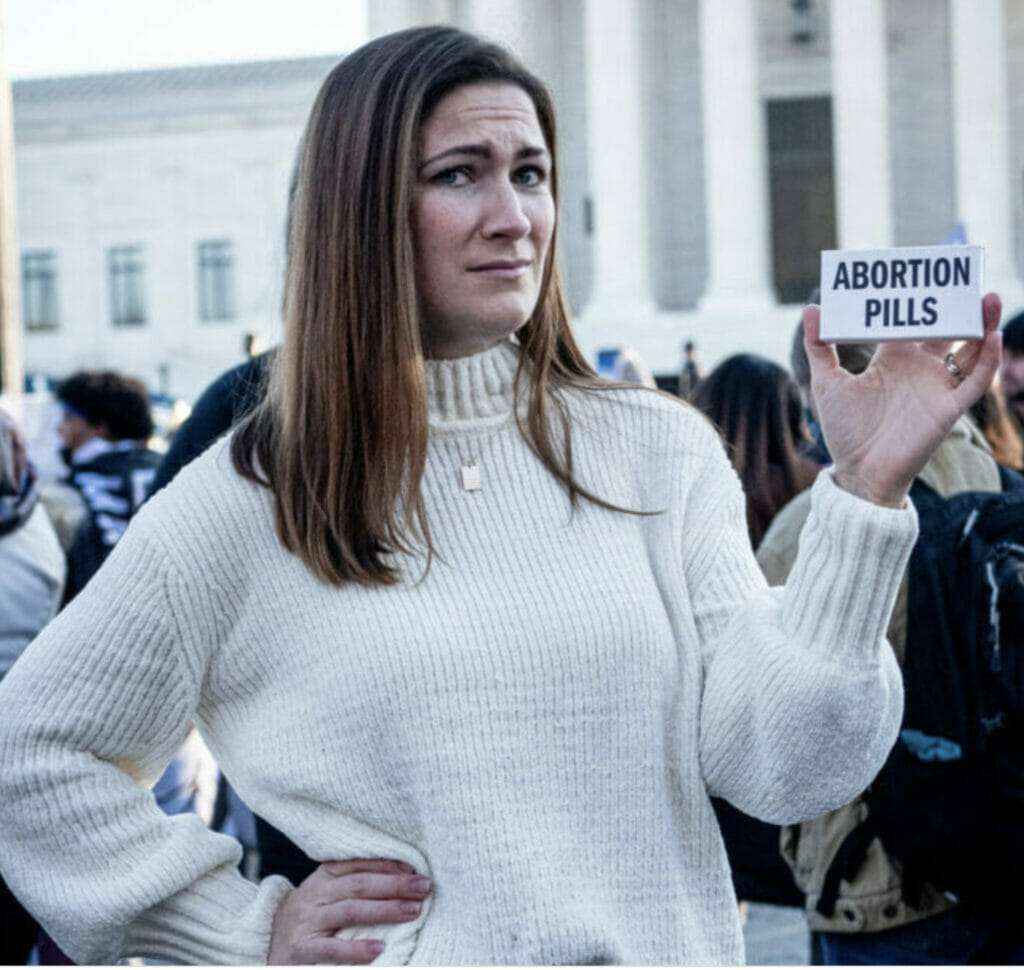 SFLAction commends the pro-life activists who rallied for this bill and looks forward to continued coalition efforts to protect life together in Kentucky.
Chemical Abortion pills are responsible for 44 percent of all abortions committed in the United States according to the most recent state data available. Chemical abortions bring about the death of a child, usually in the first trimester of pregnancy, through starvation. Chemical Abortions involve 2 drugs, beginning with mifepristone, which cuts off the pregnancy hormone progesterone to starve the child. After ingesting mifepristone, mothers have time to stop the abortion process with progesterone therapy, offered by physicians across the country. Otherwise, the Chemical Abortion process is completed with misoprostol, a drug that induces labor and causes the woman's body to expel her deceased child. 
Chemical Abortions cause four times more complications than surgical abortion, threatening women with injury, infertility, and death. Alongside partners, SFLA created a docuseries of five videos explaining how Chemical Abortion works, what its maternal health risks are, and how Chemical Abortion is poised to become abortion's new back-alley in a Post-Roe America. The docuseries is available HERE.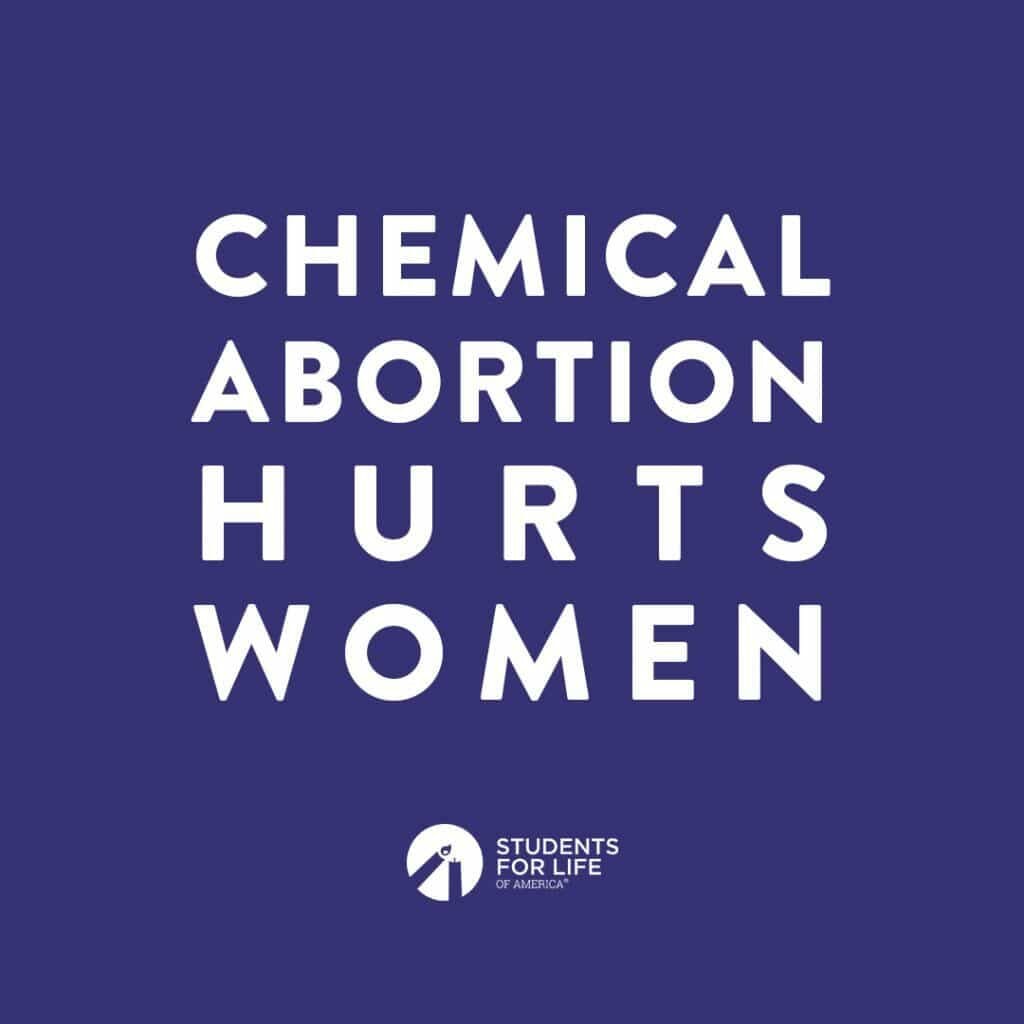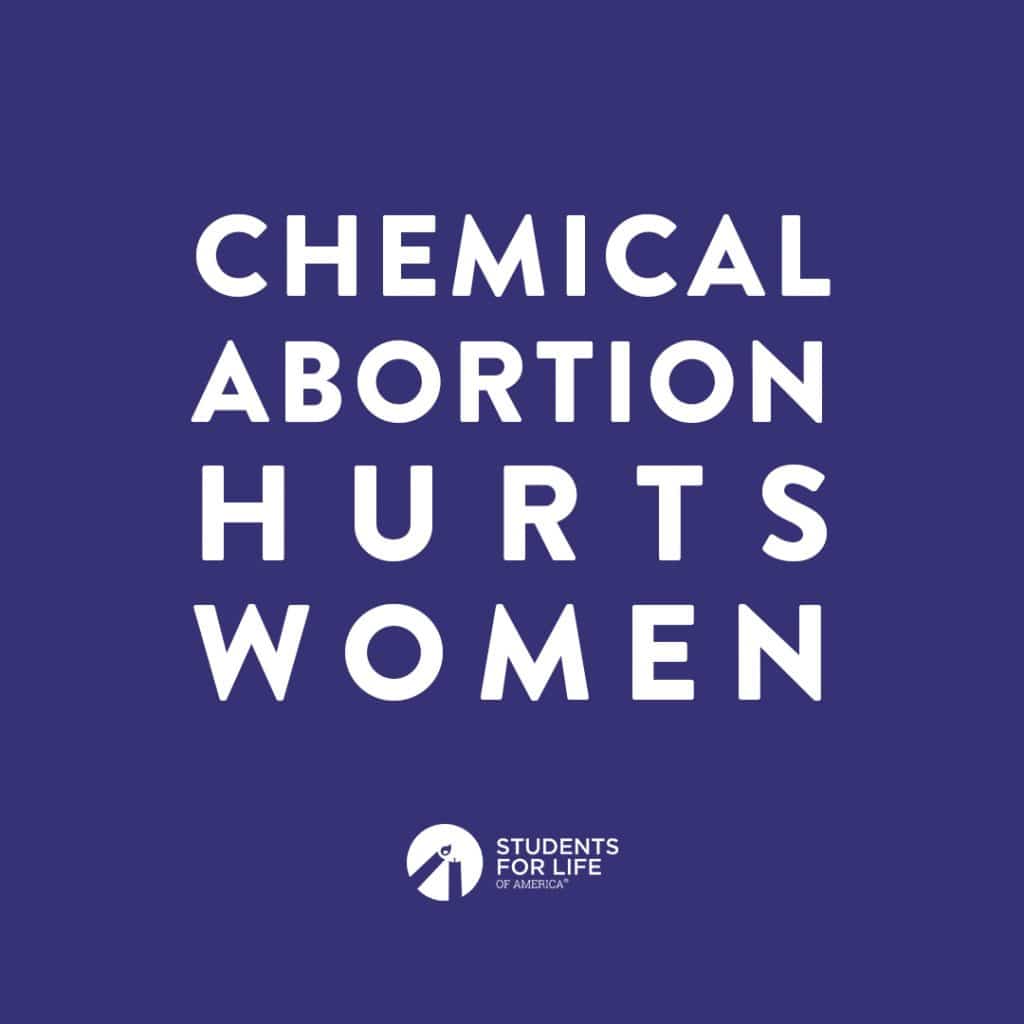 "Chemical Abortion is dangerous for BOTH mother and child, and Kentucky is taking an important measure to protect those they are sworn to represent," said Students for Life Action and Students for Life of America President Kristan Hawkins. "The pro-life movement has always owned its goal of abolishing abortion in our lifetime. And by that we don't just mean stopping late-term abortions, abortions after viability, or the infanticide of children who survive abortion attempts. We mean protecting ALL children from the moment of conception. Protecting children and women from Chemical Abortion is a crucial step toward that goal in this moment."
SFLAction has been deeply involved in supporting similar legislation in states around the country. Successful Chemical Abortion legislation was passed in both Texas and Indiana.
Learn more about Chemical Abortion pills and watch the This Is Chemical Abortion docuseries, created in partnership with Charlotte Pence Bond, HERE
Learn more about the grassroots work of Students for Life Action HERE
For interviews, contact [email protected]
–30–
Students for Life Action (SFLAction), a 501c4, along with its 501c3 sister organization, Students for Life of America (SFLA), make up the nation's largest pro-life youth organization and a political and policy operation engaging people of all ages. Together they work to end abortion — the human rights issue of our day — and provide political, legal, and community support for women and their children, born and preborn. Headquartered in Fredericksburg, VA, SFLA has more than 1,250 groups on middle, high school, college, university, medical, and law school campuses in all 50 states. SFLA creates strategy, policy, and programming to connect those most targeted for abortion with people ready to help and builds a framework for political engagement on their behalf. SFLA and SFLAction have more conversations with those most targeted by the abortion industry than any other pro-life outreach in the world, reaching more than 2 million people across social media platforms each week and engaging in approximately 100,000 digital conversations per month. Over the last 16 years, President Kristan Hawkins has grown SFLAction/SFLA into an $18 million organization preparing for a Post-Roe America.