From the SFLA Blog
 A Baby Saved from Abortion Is Playing in the Super Bowl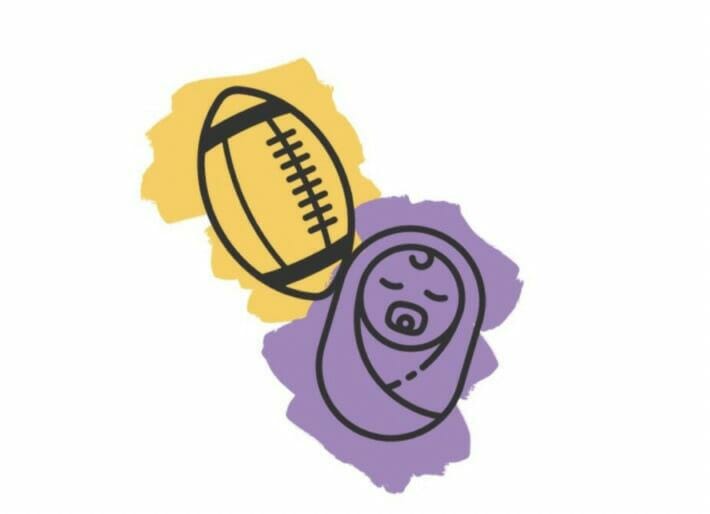 Caroline Wharton - 13 Feb 2022
The Super Bowl is here and there's a great pro-life football story to celebrate today to share with your friends and family this weekend. One of the players at the Super Bowl this weekend was saved from the violence of abortion.
How It Began:
In Ohio, a pro-life couple named Greg and Annie Miller opened a maternity home for pregnant teenagers called Open Door Maternity Home. This home took in vulnerable young women and cared for them throughout their pregnancy as they had no support systems as everyone in their lives was pressuring them to abort. Each teenage mother was treated with love and respect by the Millers, and the couple kept up with them long after each baby had been born.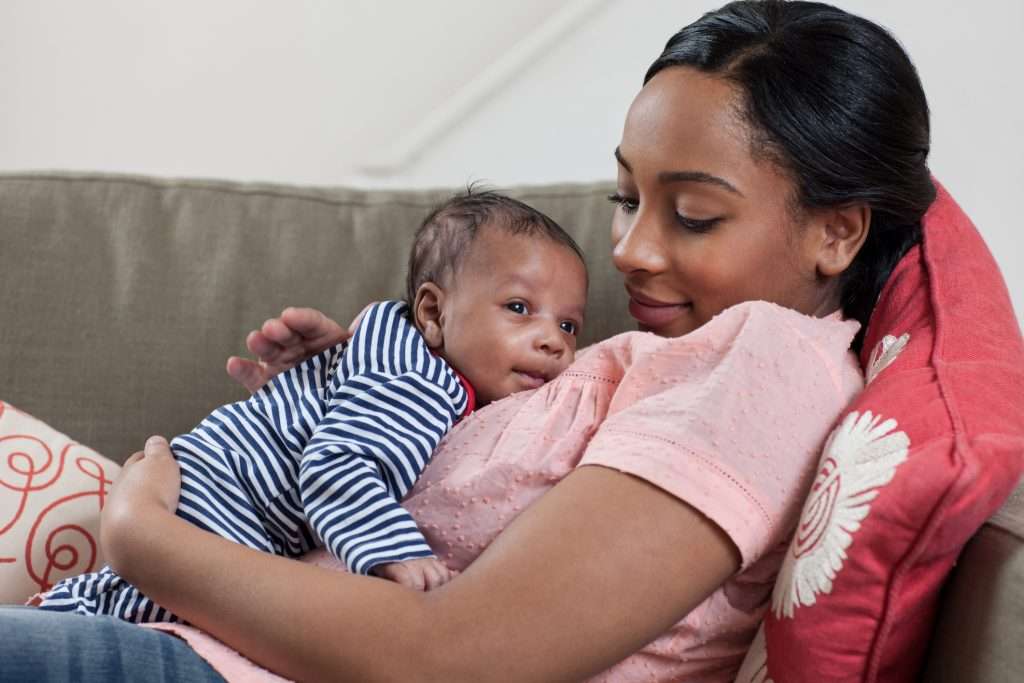 His Mother's Story and His Story:
One teenage mother, Tenisha Copeland, had had so much pressure from her family and friends to abort her child that she actually had to be hospitalized from going into a state of clinical depression (symptoms can include memory trouble, suicidal thoughts, physical pain in the head and back, insomnia, etc.). When Copeland arrived at Open Door Maternity Home, it was straight from the hospital—and she had come to exactly the place where she needed be.
With the loving support of the Millers, Tenisha gave birth to a healthy baby boy on May 9th, 1997, naming him Marquise Copeland. Marquise, the baby that everyone had pressured Tenisha abort, became very successful— particularly at football.
He earned a full ride to the University of Cincinnati to play football while getting his bachelor's degree in accounting. He achieved his degree in less than four years (a special feat!) and was asked to try out for the Los Angeles Rams as a free agent in 2019. Sports media now praise Copeland as an important factor in the Rams going to the Super Bowl after an incredible interception. (Watch the interception HERE if you missed it.) Marquise is now headed to the Super Bowl, and we hope you'll cheer him on regardless of what team you follow. Go #93!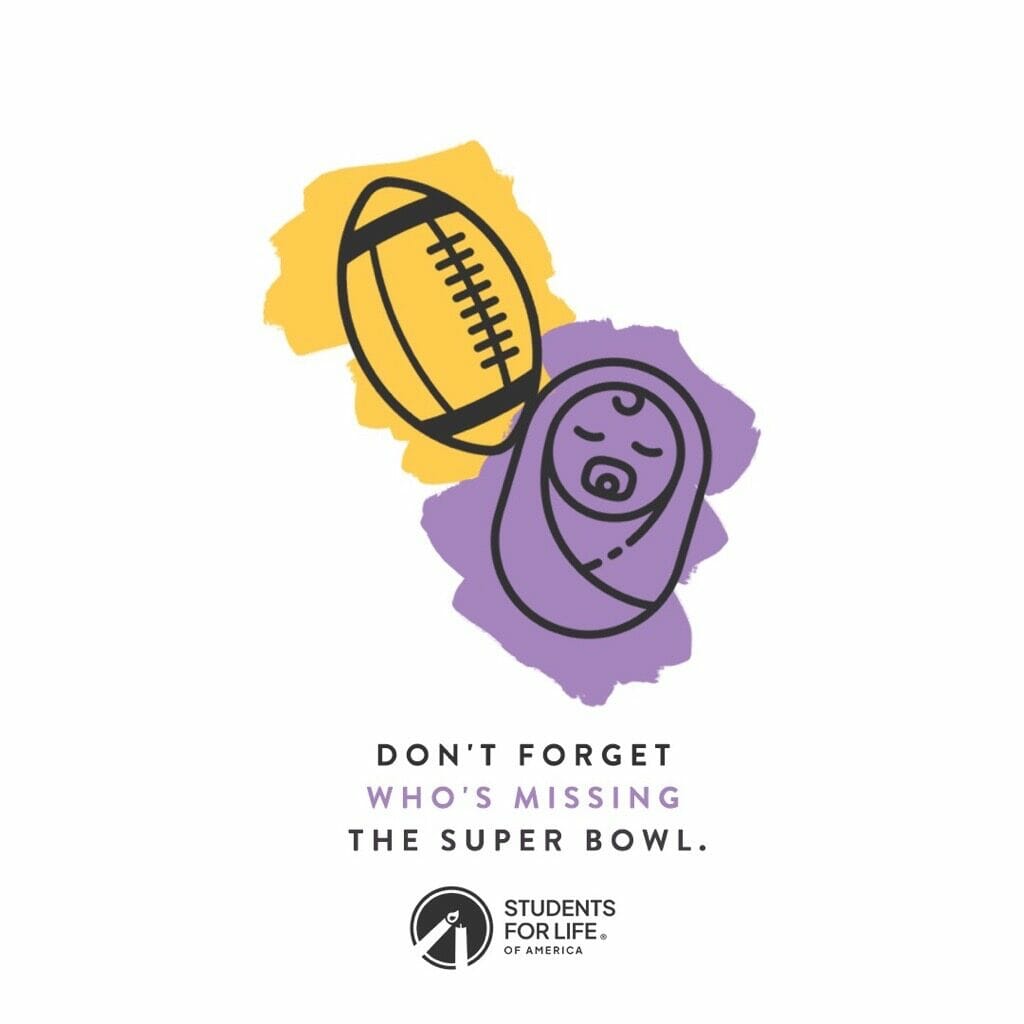 Marquise's story is an important example that every life is valuable.
Almost everyone in Tenisha's life told her to abort Marquise. They dehumanized and devalued him when they told her to "get rid of it"—but Marquise was never an "it." From his conception, Marquise was another valuable person, totally unique and deserving of life—and look where he is now!
The sad reality is that the evil institution of abortion has robbed the world of so many wonderful people. To picture just how many innocent lives have been lost, consider SoFi Stadium where the Super Bowl will take place this year — the stadium where Marquis Copeland will play. This huge stadium can hold up to 70,240 people. It's an enormous sportsground, but a stadium of that size would have to be multiplied almost 897 times in order to equal the number of lives lost to abortion.
Many of these abortions occur because of situations like Tenisha's. Countless mothers in unplanned pregnancies are pressured and coerced by their family, friends, or partner into aborting their child. The Guttmacher Institute, a rabidly pro-abortion think tank, reports that women "typically" felt "they had no other choice" than abortion.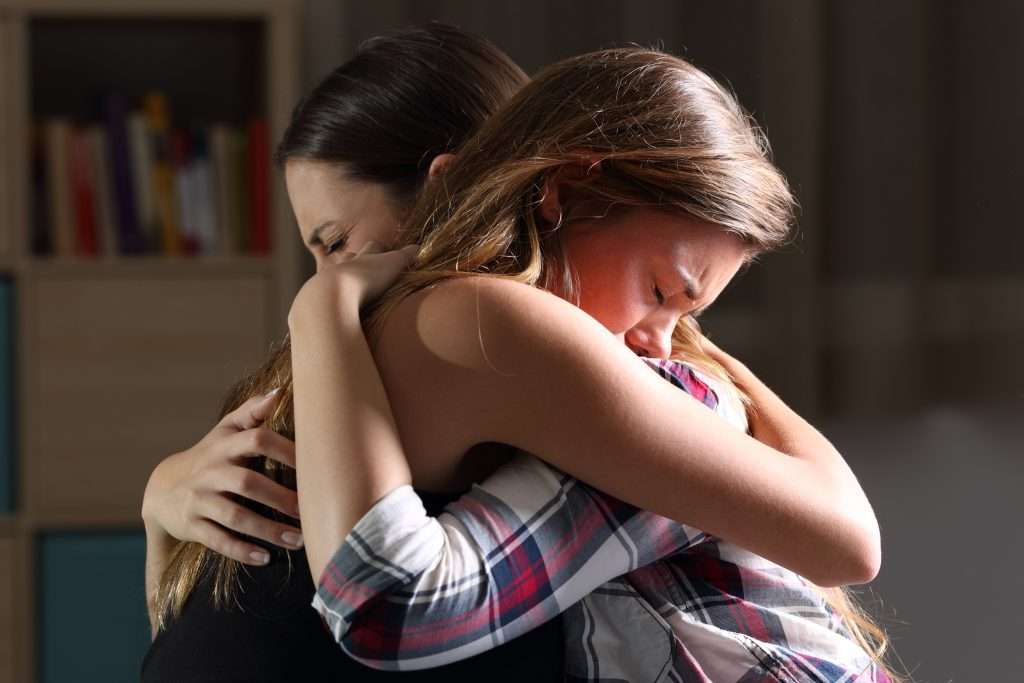 What should we do about this?
After reading Tenisha and Marquise's story, there are two things we should keep in mind:
As we've learned, lives are the line when women are not supported in their pregnancies—so we need to support women in any way that we can. One great way to support pregnant and parenting women is through Student's for Life of America's initiative Standing With You. This initiative provides tangible and support resources to women in need and saves many lives in the process. Click HERE to learn how you can help!
This is a story that needs to be told, and this weekend is the perfect time to tell it. Share Tenisha and Marquise's story with your friends and family this Super Bowl Sunday, and, in the words of Greg Miller, "Make the Super Bowl a 'Where's Waldo' game with #93. Look for him on the field and see a symbol of everything that the pro-life community prays for: a baby saved from the jaws of the abortion industry and reaching his full potential." Marquise is a wonderful emblem of what an abortion-free America will look like, and the Pro-Life Generation is cheering him on—win or lose today, he is a triumph for life!