From the SFLA Blog
Standing With You Cheers for the January Group of the Month!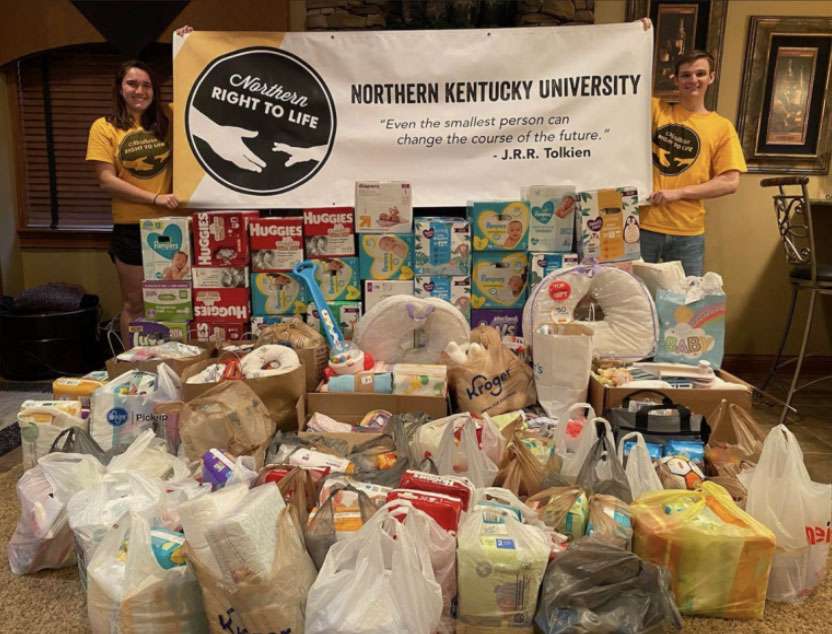 Caroline Wharton - 07 Jan 2022
As we welcome in the New Year, Standing with You celebrates the first group to be recognized in 2022 for their outstanding work toward abolishing abortion and supporting parents and children. Congratulations to our January Group of the Month, the Northern Right to Life group in Kentucky!
We have selected Northern Right to Life, a Students for Life of America group, as they have been a shining, pro-life light in their community and at Northern Kentucky University. We couldn't be prouder of them. Read below to hear from their group president, Clare Birkeland, and learn more about this great group: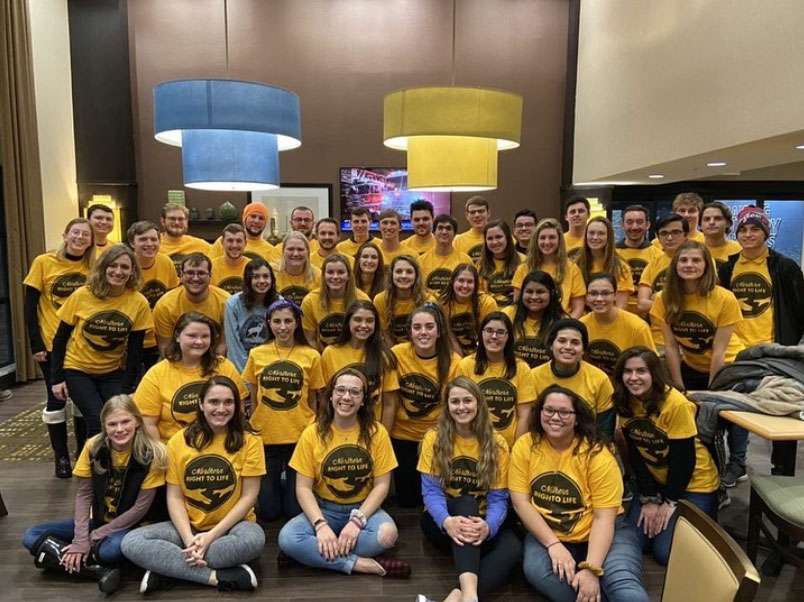 Northern Right to Life's mission is to be a microcosm of the pro-life movement. Our group seeks to passionately defend the lives of the preborn, lovingly support parents both before and after pregnancy, and frequently offer opportunities for our members to become involved in advocating for the protection of life.
When Covid-19 occurred and Northern Kentucky University (NKU) continued to hold mostly online classes in the fall of 2020, Northern Right to Life (NRTL) was forced to cancel all of our usual tabling events and fundraisers. Not wanting our group to grow stagnant during the pandemic, we decided to launch our first annual baby drive. Titling the week-long event as the "Drive-By Drive," donors drove to NKU's Catholic Newman Center and dropped off baby items, such as diapers, baby wipes, shampoo, clothes, pacifiers, and baby food.
The support and generosity we witnessed from our community was incredible! There was even a special moment when Kentucky State Representative Joe Fischer and his wife stopped by to donate a whole trunk load of baby items. All in all, this event was a huge success as we received over $4,500 of baby merchandise (estimate calculated based upon the current Walmart prices at that time). All donations were then given to Care Net Pregnancy Services of Northern Kentucky, located less than five minutes away from NKU.
This fall, we decided to host the drive again. We received about $1,500 of baby items, and we are incredibly grateful for those who took time to help support the women who chose life for their children.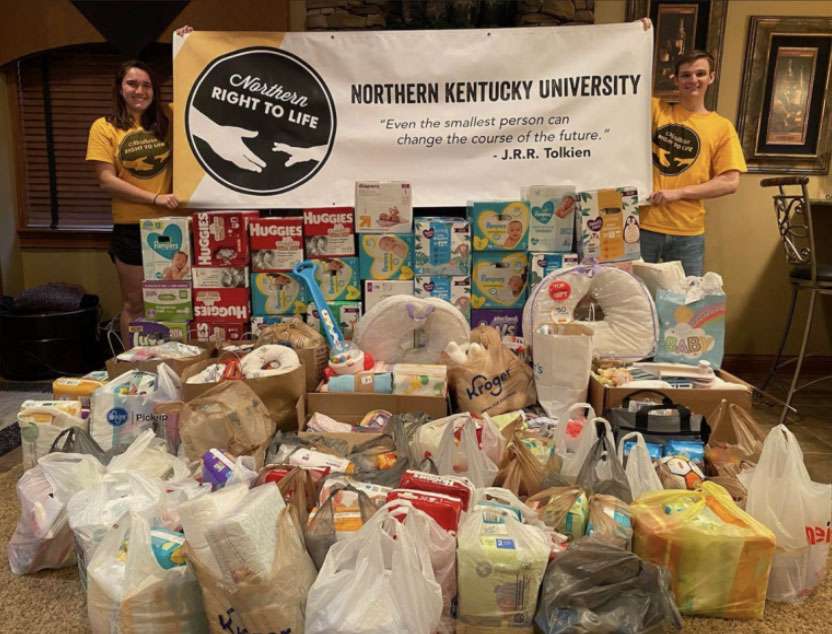 The annual baby drives have been the start of a lasting partnership between NRTL and Care Net. Currently, NRTL is striving to promote Care Net's wonderful services on NKU's campus in various ways, such as publishing an advertisement in our school newspaper. Essentially, we are seeking every opportunity to reach those expecting a child and show them that we are here and ready to support them in any way possible.
Overall, NRTL members are committed to promoting the belief that all life is precious, valuable, and sacred. We hope that fellow students and faculty at NKU will witness the words and actions of our NRTL members and change their hearts and minds towards protecting the sanctity of life.
The Northern Right to Life group stands as a beautiful example of the pro-life movement, as they encourage, support, and protect. This team is diligently working towards making a Post-Roe America a reality. We know that their example is actively changing their community, and we hope, through sharing their story, others will be equally inspired and motivated. Congratulations again, Northern Right to Life—you all are ringing in the New Year the right way. Keep up the great work!