From the SFLA Blog
SFLA's Demetree Institute for Pro-Life Advancement Releases New Report on Christian Schools Tied to Planned Parenthood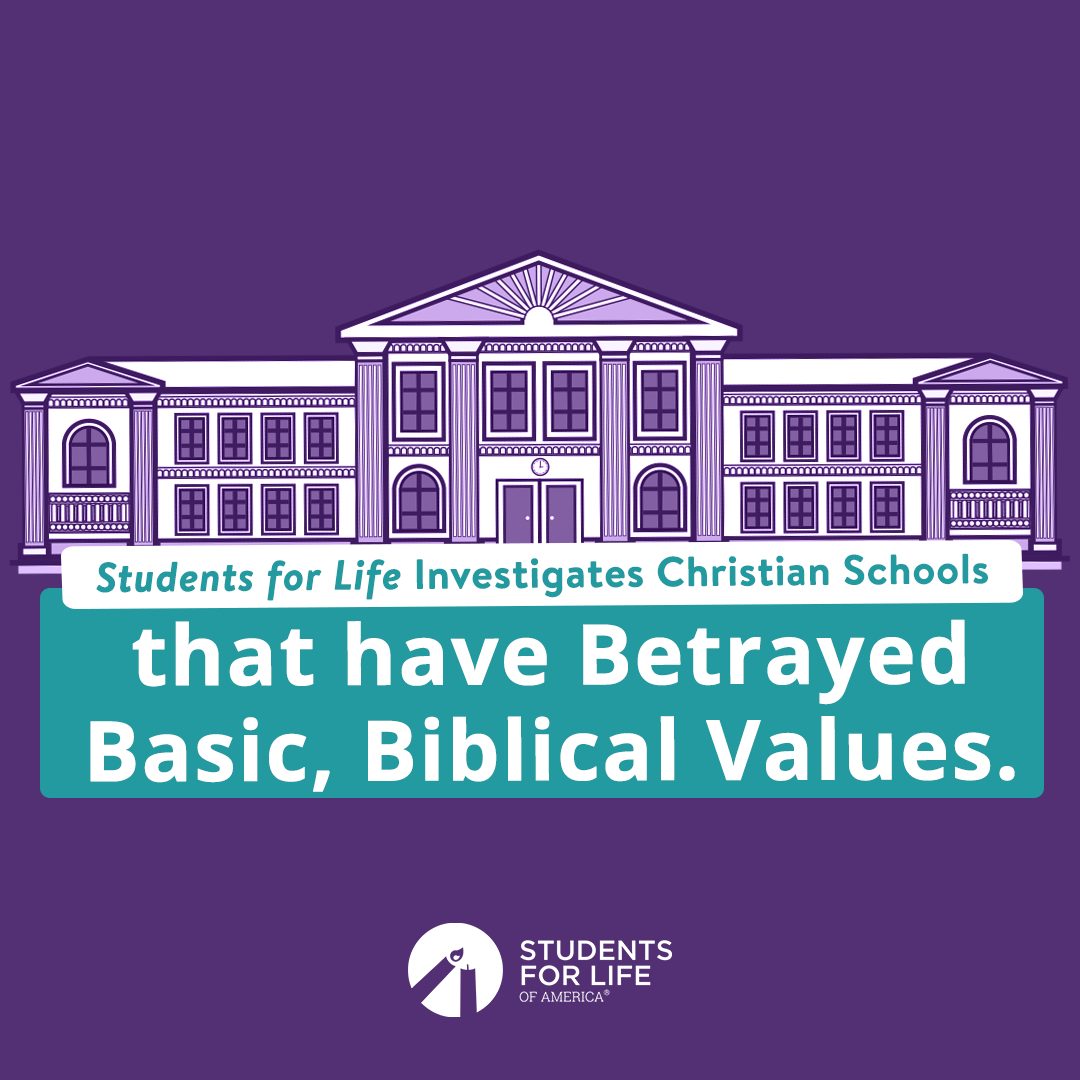 Caroline Wharton - 08 Dec 2021
SFLA's Demetree Institute for Pro-Life Advancement Releases New Report on Christian Schools Tied to Planned Parenthood
One in eight Christian colleges and universities in the U.S. had a relationship with Planned Parenthood; Contacting schools to express concern makes a difference 
"Christians have always led the fight to dismantle abortion violence, but our efforts are compromised when institutions that lay claim to our faith undermine that faith by partnering with and lending credibility to the anti-Christian abortion industry," said Kristan Hawkins, President of Students for Life of America and Students for Life Action. "We will abolish abortion in our lifetime, and we expect every Christian school to either stand with us in that battle for life, or disassociate themselves with the Christian faith. Either you follow Christ, or you don't. There is no in-between."
WASHINGTON, D.C. (12-8-2021) TODAY, SFLA's Demetree Institute for Pro-Life Advancement released its Christian Schools Project, a research deep-dive into the relationship between Planned Parenthood and the 784 Christian colleges and universities across the United States. The report comes as the Supreme Court hears oral arguments in the Christian schools-related case of Carson v. Makin.
The goal of SFLA's Christian Schools Project is to raise public awareness of Christian schools maintaining relationships with Planned Parenthood and encourage schools with infractions to restore their Christian values by cutting ties with the abortion giant. At the time of publication, one in 11 Christian schools maintains a relationship with Planned Parenthood, down from one in eight at the start of the Project.
Research was spearheaded by SFLA's Leadership Initiatives Team and conducted by SFLA staff in 2021.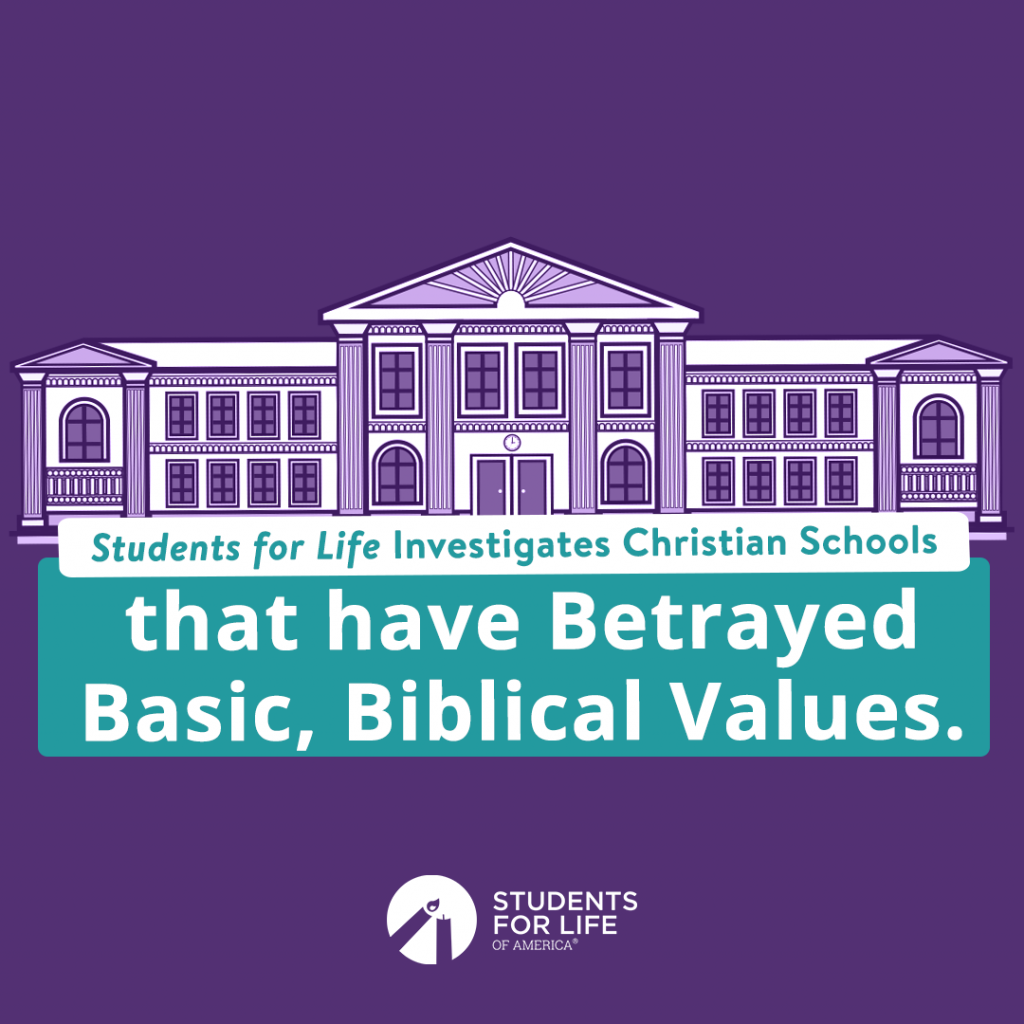 Key Findings
More than 100 Christian colleges and universities were found to be in relationship with Planned Parenthood
This number dropped to below 70 after SFLA privately contacted each infracted school, urging administrators to cut ties with Planned Parenthood
At Christians schools, Planned Parenthood appears most frequently as a "student resource" or "internship opportunity"
Lutheran, Presbyterian, and Methodist schools make up an outsized share of infracted schools
Victories: Over the course of SFLA's Christian Schools Project, one in three infracted schools cut ties with Planned Parenthood
The goal of SFLA's Christian Schools Project was not just to expose the abortion industry relationships within Christian schools, but more importantly to urge infracted schools to cut ties with Planned Parenthood and, ideally, to build up the culture of life by promoting nonviolent pregnancy resources on campus.
"Our research exposes the unholy partnership between a number of Christian schools and the Planned Parenthood abortion Goliath," said Kristan Hawkins, President of Students for Life of America and Students for Life Action. "Christians have always led the fight to dismantle abortion violence, but our efforts are totally undermined when institutions that lay claim to our faith undermine that faith by partnering with and lending credibility to the anti-Christian abortion industry. We will abolish abortion in our lifetime, and we expect every Christian school to either stand with us in that battle for life, or disassociate themselves with the Christian faith. Either you follow Christ, or you don't. There is no in-between."
Complete Findings and Analysis at SFLA's Institute for Pro-Life Advancement
To take action, visit StudentsForLife.org/ChristianSchools
For interviews, contact [email protected]
–30— 
Students for Life Action (SFLAction), a 501c4, along with its 501c3 sister organization, Students for Life of America (SFLA), make up the nation's largest pro-life youth organization and a political and policy operation engaging people of all ages. Together they work to end abortion — the human rights issue of our day — and provide political, legal, and community support for women and their children, born and preborn. Headquartered in Fredericksburg, VA, SFLA has more than 1,250 groups on middle, high school, college, university, medical, and law school campuses in all 50 states. SFLA creates strategy, policy, and programming to connect those most targeted for abortion with people ready to help and builds a framework for political engagement on their behalf. SFLA and SFLAction have more conversations with those most targeted by the abortion industry than any other pro-life outreach in the world, reaching more than 2 million people across social media platforms each week and engaging in approximately 100,000 digital conversations per month. Over the last 15 years, President Kristan Hawkins has grown SFLA into a $15 million organization preparing for a Post-Roe America.