From the SFLA Blog
You Know SFLA Is Winning When Even Mother Jones Notices Our Accomplishments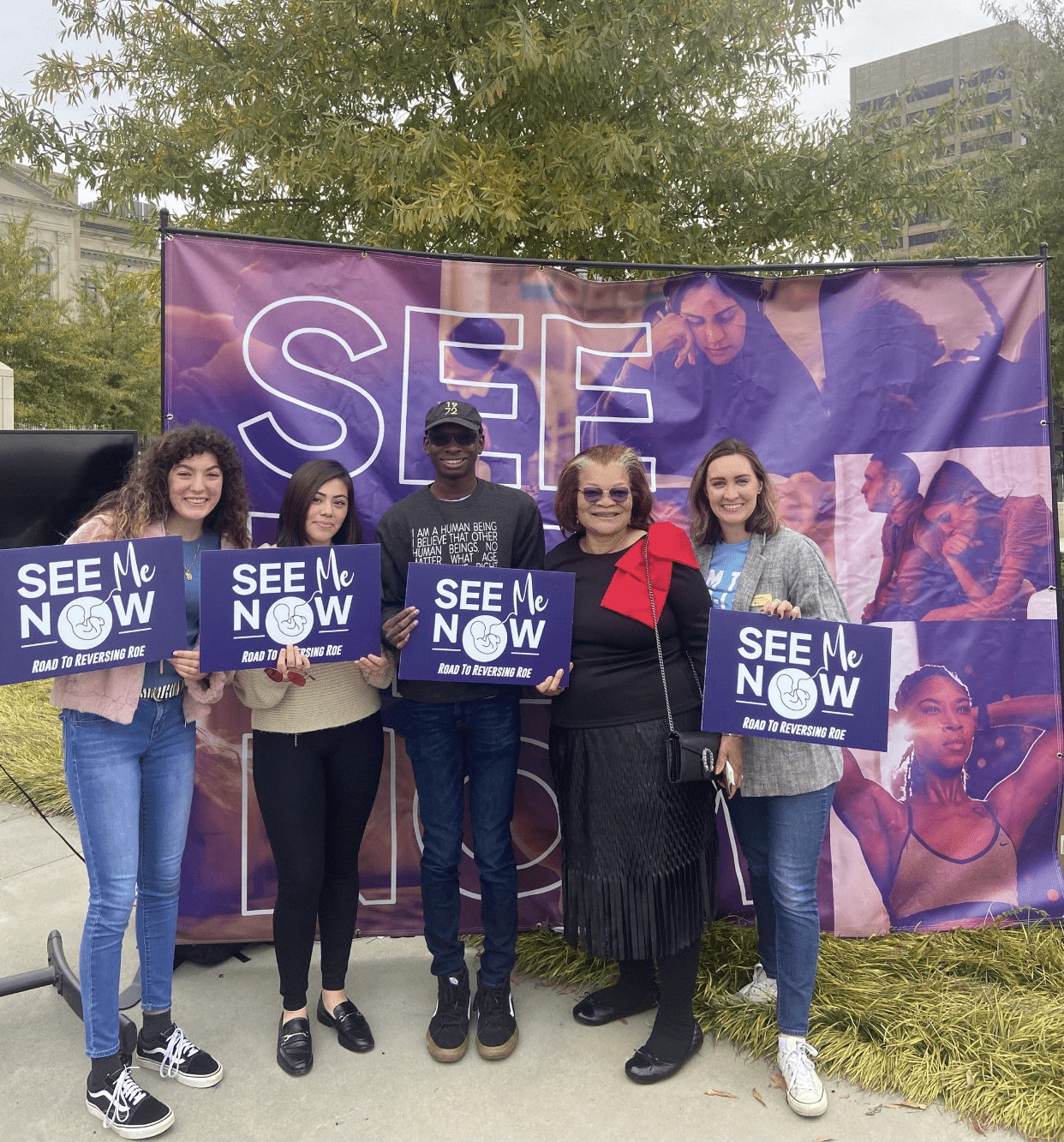 Kristi Hamrick - 16 Nov 2021
Mother Jones probably thought it was publishing a hit piece about Students for Life of America when a senior reporter dropped this piece over the weekend. It's really a list of SFLA's most recent accomplishments.
The article contains the obligatory leftist denunciations of pro-lifers for — they claim — being insufficiently invested in paid family leave and reformation of the foster care system. These are, of course, flimsy (not to mention untrue) moral accusations considering they are the ones advocating for the poisoning and dismemberment of the very children we're battling with them to protect.
To its author's credit, however, the piece does get a lot right. For one, it calls SFLA "a staple of anti-abortion protests across the country" over the last 15 years. Fact check: True. Mother Jones also helped SFLA get the word out about the See Me Now Bus Tour and Campaign for Abortion Free Cities — SFLA's largest and most impactful undertakings this year.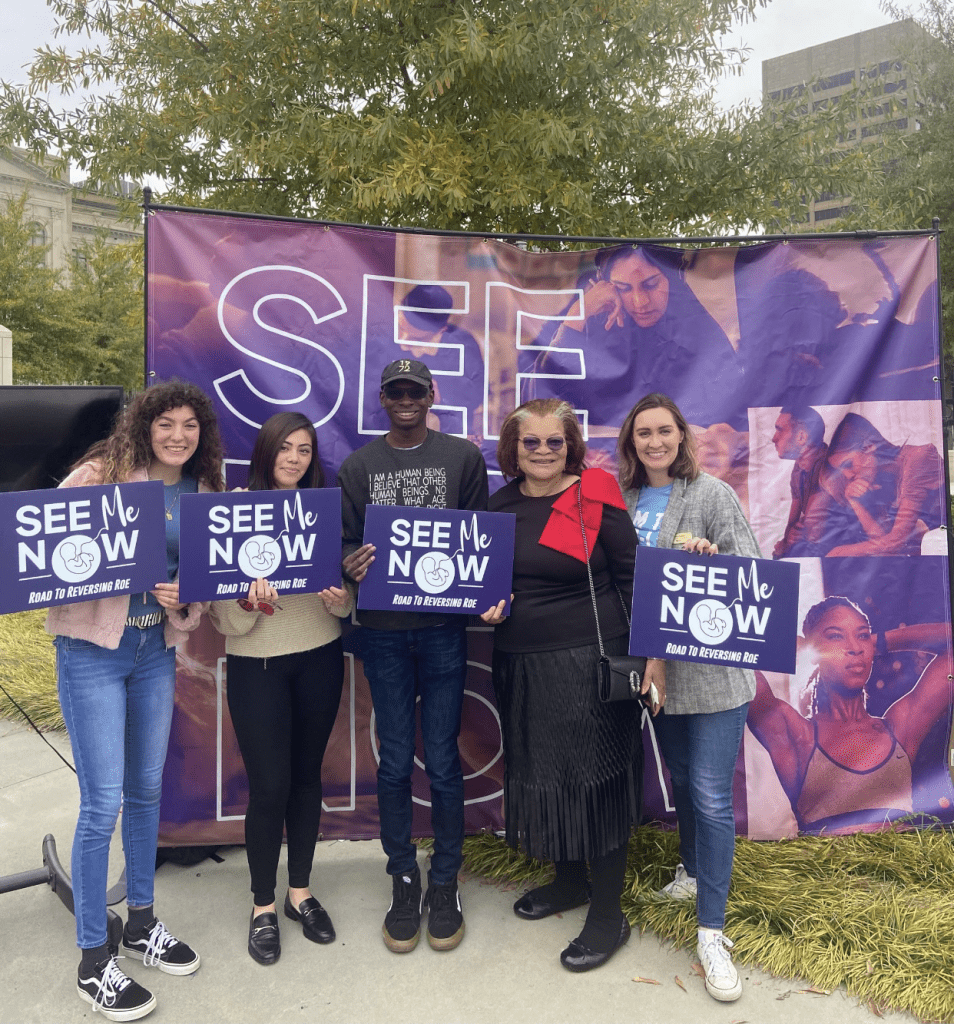 Of the tour, the outlet reports: "On November 6, in Jackson, Mississippi, the group kicked off the 'See Me Now Bus Tour' that will culminate in a rally in DC on the day of the oral arguments in Dobbs. Covering 12 cities, the bus tour and associated anti-abortion rallies feature a live ultrasound to 'illustrate the humanity of people not yet born,' according to a press release."
Mother Jones correctly notes that SFLA's Standing With You Initiative is aimed at preparing for a Post-Roe America. The initiative does this by ensuring that pregnant woman, who in the Roe-era stranglehold of Corporate Abortion were led to believe abortion was their only option, are equipped with the resources and support that empower them to embrace life.
Likewise, Mother Jones highlights SFLA's Campaign for Abortion Free Cities, which deploys the Pro-Life Generation into 20 cities nationwide: "More recently, it launched 'Abortion Free Cities' campaign, in which volunteers go door to door to hand out resource guides to people who might not be able to get abortions now (as in Texas), or in many more places in the post-Roe future.'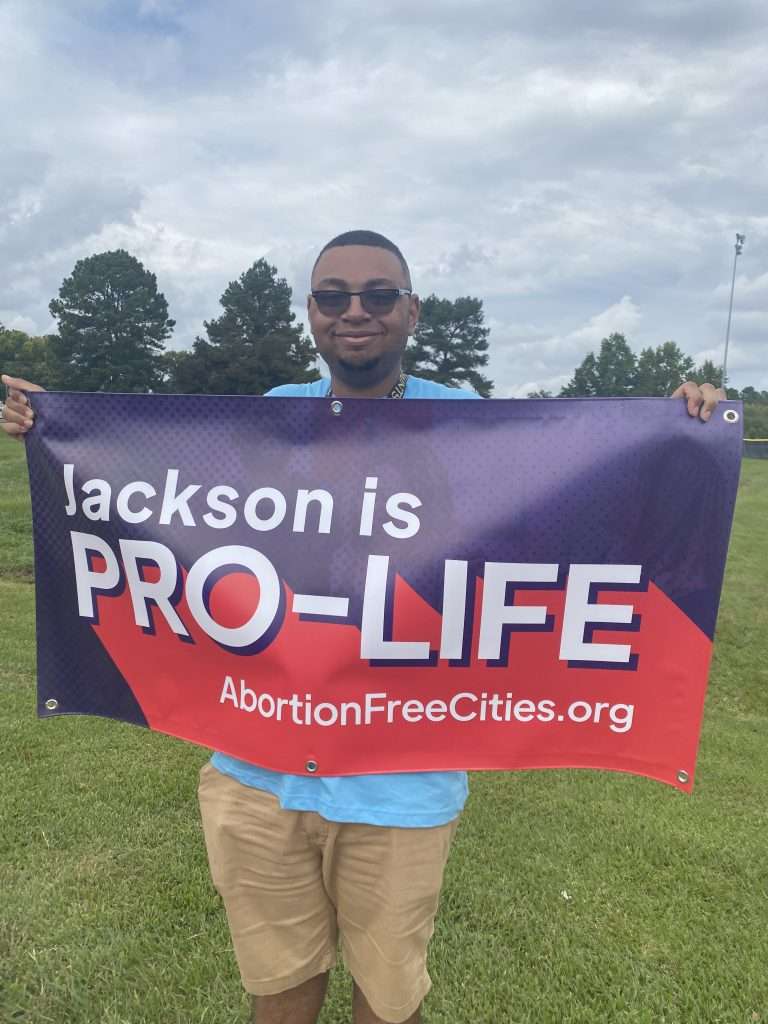 Through SFLA's Campaign for Abortion Free Cities, communities are made aware of free, nonviolent abortion alternatives and empowered to help the women and families who have fallen prey to the abortion industry's lies and destruction for decades. In September, VICE News was similarly impressed by SFLA's campaign, characterizing the "whole operation" as "deeply sophisticated."
We'll keep conducting deeply sophisticated operations aimed at abolishing abortion, reversing Roe v. Wade, and protecting life in law. And we hope the media keep noticing.