From the SFLA Blog
Mississippi Attorney General Lynn Fitch Joins SFLA President Kristan Hawkins on 'Explicitly Pro-Life' Podcast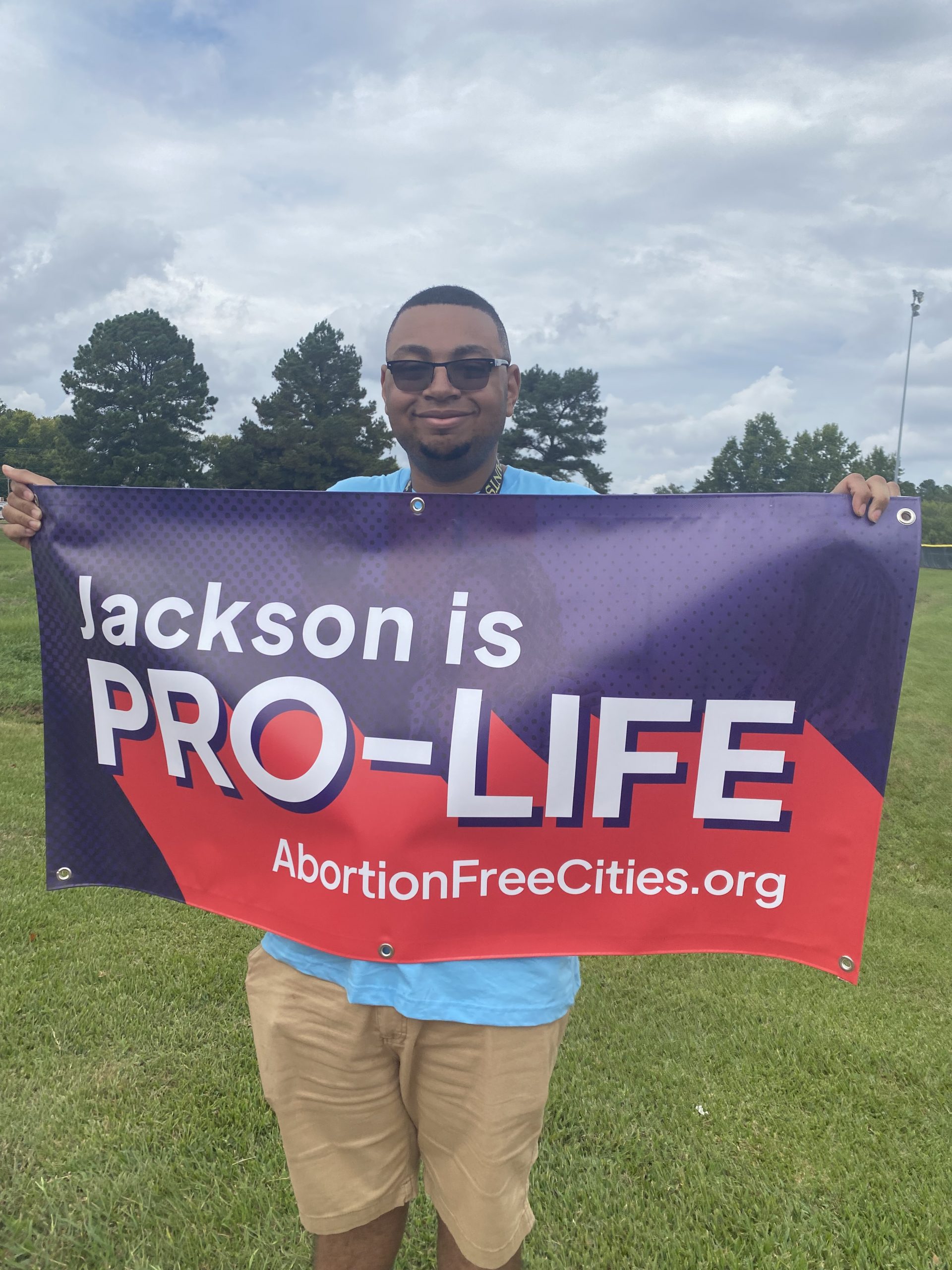 Kristi Hamrick - 16 Nov 2021
Mississippi Attorney General  Lynn Fitch Joins SFLA President Kristan Hawkins on Explicitly Pro-Life Podcast
"Our generation believes in what we're doing. We're pro-life," said AG Fitch. "It's such an exciting time. This is definitely the biggest case… probably of my lifetime, and certainly the biggest pro-life case that we've had in 50 years."
WASHINGTON, D.C. (11-16-2021) – On December 1, Mississippi Attorney General Lynn Fitch will defend the Mississippi 15-week abortion ban at issue in the monumental Dobbs v. Jackson Women's Health Supreme Court case.
Attorney General Fitch joined Kristan Hawkins, president of Students for Life of America and Students for Life Action, to discuss the case on Hawkins' Explicitly Pro-Life podcast.
The conversation comes amidst SFLA's historic ultrasound bus tour, showing attendees at tour stops from Jackson, MS, to the Supreme Court live ultrasound imagery of a preborn child in the womb and saying to the public, the media, and policy makers on behalf of the preborn child: See Me Now.
Upcoming stops on the tour, which runs from November 6 until December 1, include the Virginia State Capitol(today); George Mason University (Wednesday, November 17), and Catholic University of America(Thursday, November 18).
During the podast conversation, Attorney General Fitch stated:
"We wanted to be very diligent about our message. We wanted to talk about empowerment. We wanted to talk about women and their babies. We also wanted to talk about the integrity of the medical profession… This is the time to overturn Roe v. Wade. This is a state law question – rule of law – that needs to be given back to the states. The unelected judiciary don't need to be making those decisions for us… We all elect our policymakers, our legislators, our governor, and they are charged with creating policy — enforcing policy in our states — and then they are accountable. If we don't like their policy, we go to the ballot box and elect someone else. That's our voice in that regard. So there's nothing in the Constitution that mandates a right to abortion… it is truly a rule of law question."
Kristan Hawkins added:
"That's what we've been preparing for at Students for Life. That's why we've been working so hard to create and support more than 1,300 groups in all 50 states and train up 130,000 leaders… at that moment that you mentioned if the Court does choose to return Roe back to the states, we will have state battles… and we will need the whole of the pro-life movement mobilized and trained and ready to go."
Watch the full conversation HERE.
Learn more about SFLA's historic bus tour on the road to a Post-Roe America HERE
Listen to Explicitly Pro-Life at ExplicitlyProLife.com
For interviews, contact [email protected]
  –30– 
Students for Life Action (SFLAction), a 501c4, along with its 501c3 sister organization, Students for Life of America (SFLA), make up the nation's largest pro-life youth organization and a political and policy operation engaging people of all ages. Together they work to end abortion — the human rights issue of our day — and provide political, legal, and community support for women and their children, born and preborn. Headquartered in Fredericksburg, VA, SFLA has more than 1,250 groups on middle, high school, college, university, medical, and law school campuses in all 50 states. SFLA creates strategy, policy, and programming to connect those most targeted for abortion with people ready to help and builds a framework for political engagement on their behalf. SFLA and SFLAction have more conversations with those most targeted by the abortion industry than any other pro-life outreach in the world, reaching more than 2 million people across social media platforms each week and engaging in approximately 100,000 digital conversations per month. Over the last 15 years, President Kristan Hawkins has grown SFLA into a $15 million organization preparing for a Post-Roe America.