From the SFLA Blog
Despite Protests, Kristan Hawkins Will Address University of San Diego on 'The Future is Anti-Abortion' Speaking Tour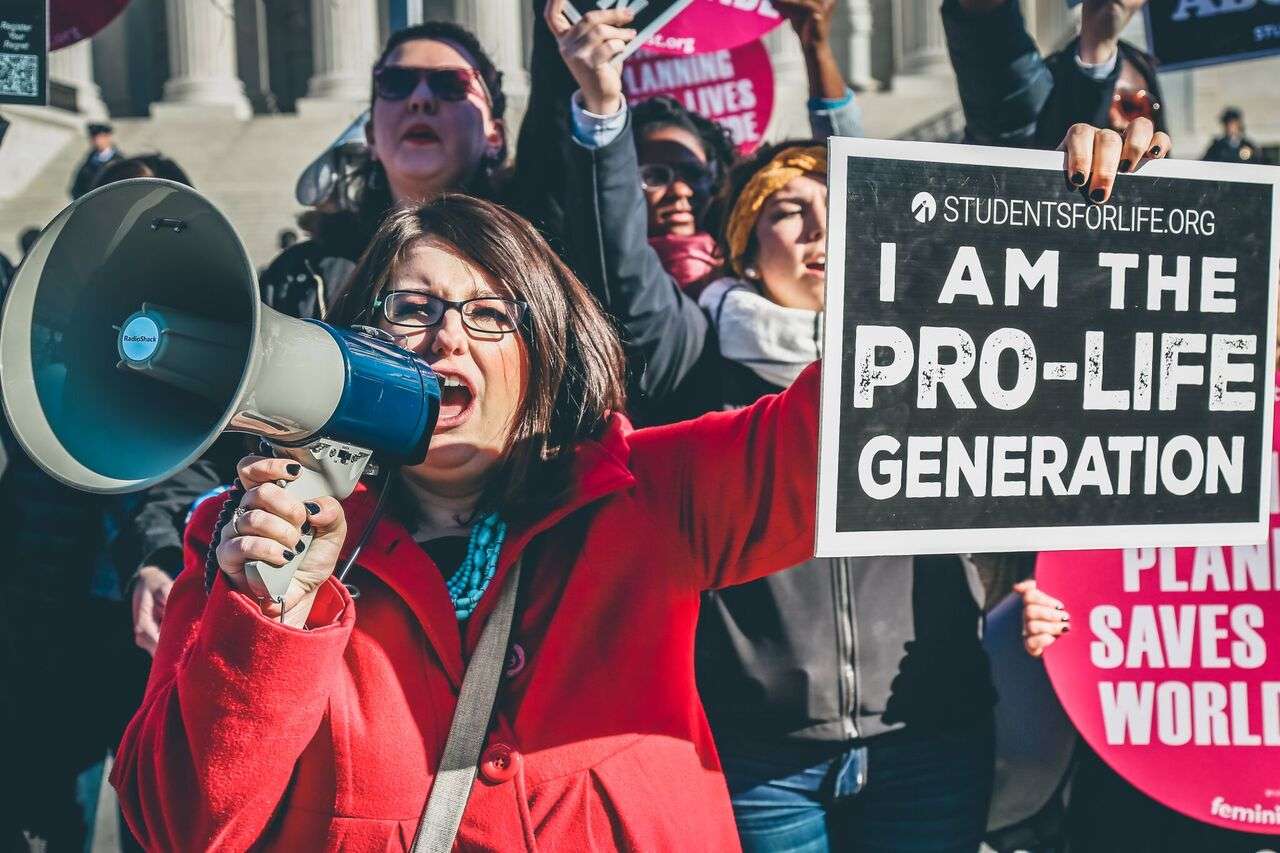 Kristi Hamrick - 10 Nov 2021
DESPITE PROTESTS, KRISTAN HAWKINS WILL ADDRESS UNIVERSITY OF SAN DIEGO ON 'THE FUTURE IS ANTI-ABORTION' SPEAKING TOUR, UNPACKING STRATEGY FOR POST-ROE & POST-DOBBS AMERICA
"Despite efforts by the mainstream media and Big Tech to keep pro-life conversations out of the mainstream, the anti-abortion position is more popular today than ever," said Students for Life of America president Kristan Hawkins. "As the most pivotal abortion case since Roe v. Wade kicks off at the Supreme Court, the Pro-Life Generation is all grown up and working in legislatures, on courts, in communities, online, and on the ground to defend Life in Law until Roe v. Wade is consigned to the ash heap of history where it belongs. Clear-eyed citizens see the horror of abortion violence and reject it. But too often, university students are desensitized to injustice by ideologies unmoored from science and ethics. I am looking forward to engaging these students in the discussions their professors won't have." 
SAN DIEGO, C.A. (11-10-2021) – On Thursday, Students for Life of America (SFLA) President Kristan Hawkins will bring her Fall Speaking Tour, The Future Is Anti-Abortion: Preparing For A Post-Roe America, to the University of San Diego (USD). Pro-abortion students at USD have attempted to counter Hawkins' presence with posters claiming abortion is a "human right." One student was caught on camera tearing down flyers advertising Hawkins' talk and when caught, throw the shredded posters at a pro-life student. Despite the backlash, Hawkins has no plans to cancel her tour stop.
USD is just one of the latest in a slew of campuses – many of them Christian and Catholic – attacking not only the pro-life worldview, but also pro-life displays and even pro-life students themselves. These include:
Hawkins faced similar backlash at Wellesley Collegeahead of her tour stop there last month. Students protested and even made threats of violence, though the event proceeded as planned, and pro-abortions ultimately appeared to shift their position on abortion as a result.
During her speech at USD, Hawkins will outline the Pro-Life Generation's plan for a Post-Roe and Post-Dobbs America – including SFLA's massive campaign raising awareness of nonviolent abortion alternatives, community support systems, and policy changes needed to help women and families thrive and stop the abortion industry from preying upon them. Hawkins is known for sparking debate and backlash on university campuses when she states unapologetically that she seeks to abolish abortion and reverse Roe v. Wade. Hawkins will prepare the audience for the upcoming Dobbs v. Jackson Women's Health Supreme Court case which will potentially impact abortion laws nationwide.
Upcoming Speaking Tour Stops:
Lincoln Club Institute
1621 Alton Pkwy Ste 200 | Irvine, CA | 92606
Wednesday, November 10, at 7pm local time
(Doors open at 6:30)
University of San Diego
Maher Hall, Room 240
Thursday, November 11, at 7pm local time
Learn more about Kristan Hawkins at KristanHawkins.com
For interviews, contact Lauren Enriquez at [email protected]
–30– 
Students for Life Action (SFLAction), a 501c4, along with its 501c3 sister organization, Students for Life of America (SFLA), make up the nation's largest pro-life youth organization and a political and policy operation engaging people of all ages. Together they work to end abortion — the human rights issue of our day — and provide political, legal, and community support for women and their children, born and preborn. Headquartered in Fredericksburg, VA, SFLA has more than 1,250 groups on middle, high school, college, university, medical, and law school campuses in all 50 states. SFLA creates strategy, policy, and programming to connect those most targeted for abortion with people ready to help and builds a framework for political engagement on their behalf. SFLA and SFLAction have more conversations with those most targeted by the abortion industry than any other pro-life outreach in the world, reaching more than 2 million people across social media platforms each week and engaging in approximately 100,000 digital conversations per month. Over the last 15 years, President Kristan Hawkins has grown SFLA into a $15 million organization preparing for a Post-Roe America.