From the SFLA Blog
Pro-Life Student Hosts Conference to Unmask Unethical Aborted Baby Research at the University of Pittsburgh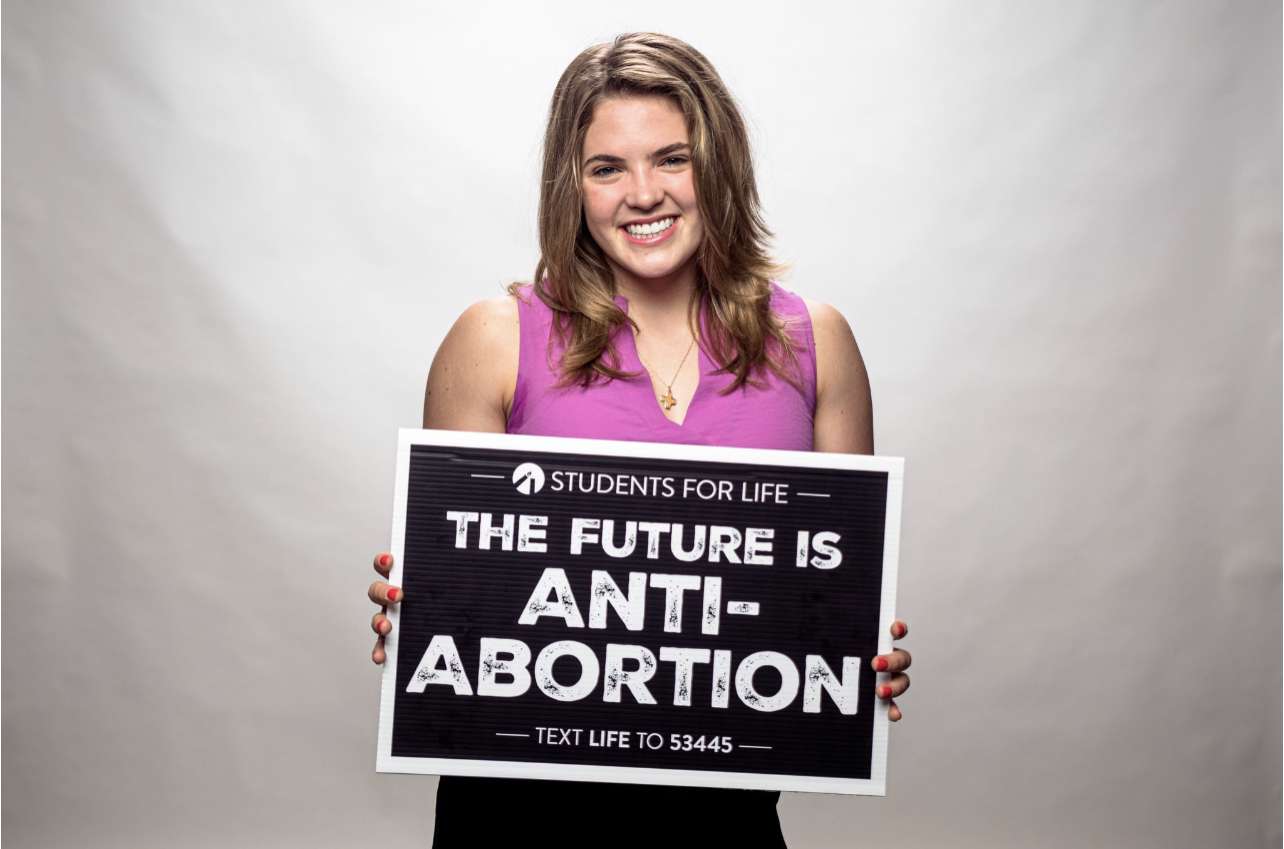 Kristi Hamrick - 05 Nov 2021
Pro-Life Student Hosts Conference to Unmask Unethical Aborted Baby Research at the University of Pittsburgh
"Every human being is born with inalienable dignity from God that is denied during an abortion and ignored during inhumane experimentation," said Students for Life of American Christian Fellow, Lucia Hunt. "If we allow the scalping of children and harvesting of their organs for morbid research, we allow our nation to devolve."
PITTSBURGH, PA — (11-05-2021) – Students for Life of America's Christian Fellow Lucia Hunt is hosting the "Unethical Research Conference" at the University of Pittsburgh Monday, part of an on-going project to stop inhumane research. The conference will be from 6:30pm to 9:30pm at the O'Hara Student Center, 4024 O'Hara St, Pittsburgh, PA 15213, USA.
The free conference will discuss the inhumanity of aborted fetal tissue research and will highlight three nationally recognized speakers: the former Health and Human Services advisor Justin Butterfield, Franciscan University bioethics professor Patrick Lee, and SFLA's Executive Vice President Tina Whittington. A panel discussion with questions from the audience will follow individual speeches.
"I chose to conduct this conference at the University of Pittsburgh because it is at the forefront of aborted fetal research," said Lucia Hunt. "The nationally recognized Health Sciences Tissue Bank is embedded within the Department of Pathology at the University of Pittsburgh Health Systems, providing 'rapid access to very quality tissue and biological specimen' (according to their NIH grant application). We must hold the University of Pittsburgh accountable for their human rights atrocities against mothers and children."
Students for Life of America has consistently pursued the University of Pittsburgh for their unethical research, reporting on the university dissecting babies alive, and grafting babies' scalps onto rats and has requested that the university stop using aborted babies in their research. SFLA has also consistently called for the removal of government officials who condone this research.
To sign the petition and learn more about barbaric experiments on aborted fetuses in American universities, click HERE.
For more information and registration for this event, please click HERE. 
To read more about Hunt's work, click here for an article at the College Fix. 
For interviews, contact Kristi Hamrick at [email protected]
  –30– 
Students for Life Action (SFLAction), a 501c4, along with its 501c3 sister organization, Students for Life of America (SFLA), make up the nation's largest pro-life youth organization and a political and policy operation engaging people of all ages. Together they work to end abortion — the human rights issue of our day — and provide political, legal, and community support for women and their children, born and preborn. Headquartered in Fredericksburg, VA, SFLA has more than 1,250 groups on middle, high school, college, university, medical, and law school campuses in all 50 states. SFLA creates strategy, policy, and programming to connect those most targeted for abortion with people ready to help and builds a framework for political engagement on their behalf. SFLA and SFLAction have more conversations with those most targeted by the abortion industry than any other pro-life outreach in the world, reaching more than 2 million people across social media platforms each week and engaging in approximately 100,000 digital conversations per month. Over the last 15 years, President Kristan Hawkins has grown SFLA into a $15 million organization preparing for a Post-Roe America.