From the SFLA Blog
Don't Mess with Texas or the Pro-Life Generation: SFLA Rallies at SCOTUS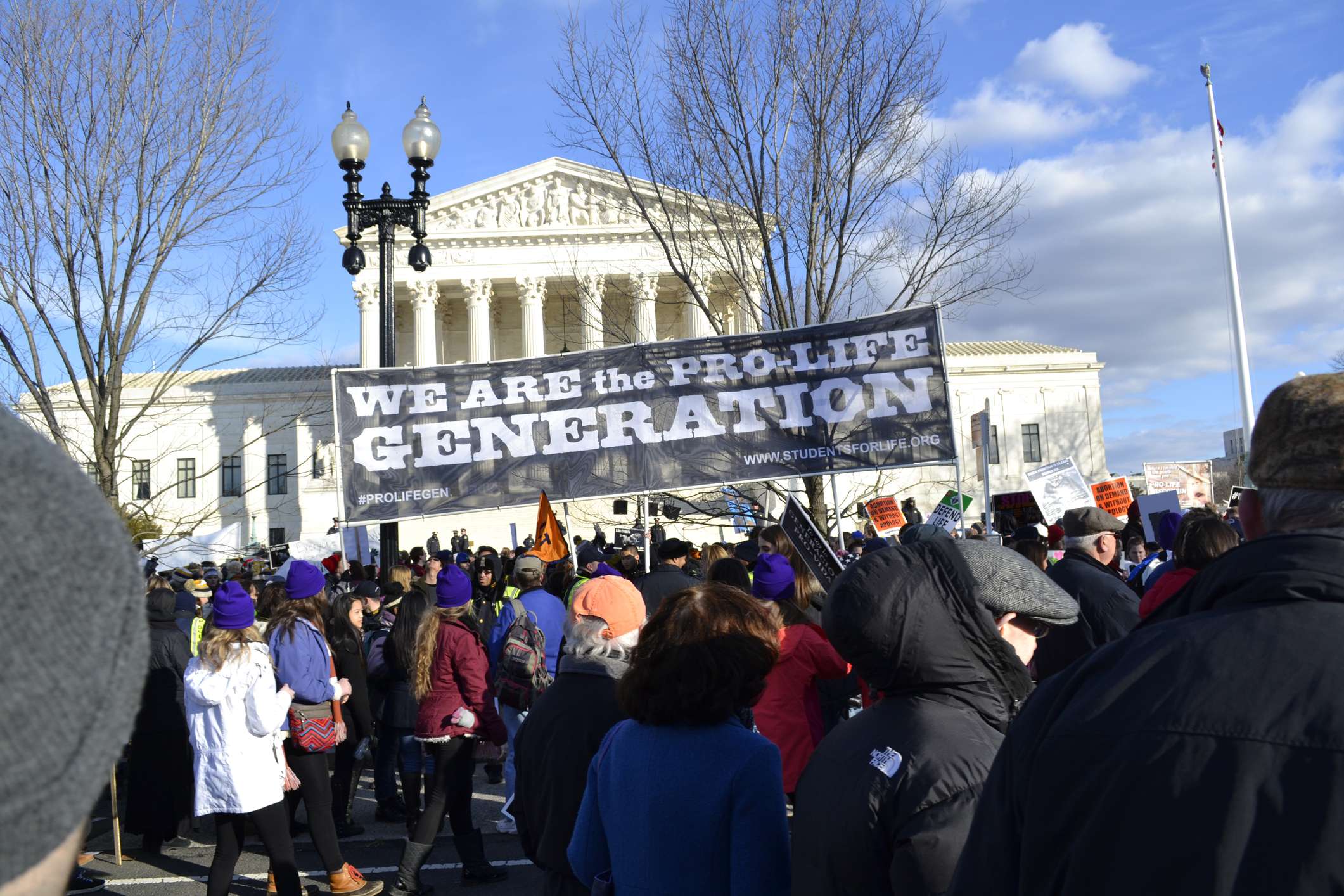 Kristi Hamrick - 28 Oct 2021
MEDIA ADVISORY:  
Don't Mess with Texas or the Pro-Life Generation: 
MEET BOTH MONDAY @ SCOTUS 
Students for Life of America to Rally In Support of Texas' Right to Protect LIFE IN LAW 
Starting at 8 a.m., Pro-Life students and activists will Rally in Support of Texas' attempts to create real protections for preborn infants 
Interviews available with grassroots student and SFLA leaders 
E-mail

[email protected]

for more details.  
WASHINGTON D.C. (10- 28-2021) – Students for Life Action team leaders and students will rally in support of Texas on Monday at the Supreme Court as the Lone Star State defends states' rights to protect LIFE in LAW. "The Constitution does not have 'abortion rights' written between the lines in invisible ink discovered by seven men in 1973. But the states' rights to handle issue not found there are expressly protected,' observed Students for Life Action President Kristan Hawkins. "Faced with the reality that too few in positions of authority were doing the job of protecting life, Texas empowered their citizens. The Pro-Life Generation supports Texas' efforts to find a new way to stop the violence of abortion in their state."
She continued: "When Roe is reviewed, reversed and the issue of abortion returned to the states, we are going to see a lot of innovation, and the voters are ready for that. Our own original polling of Millennials and Gen Z this year shows that almost 7 out of 10 want to VOTE on abortion policy and more than 7 out of 10 want limits on abortion."
MEDIA ADVISORY: Students for Life of America and SFLAction bring the Pro-Life Generation to the Supreme Court and cities across America daily as we are the grassroots and community organizers of the pro-life movement. Starting at 8 a.m., pro-life students and leaders will be available for interview, as we illustrate the passion of the pro-life movement for laws that protect life.
SFLA will also be hosting a "SEE ME NOW ULTRSOUND LIVE TOUR" from Jackson, MS, to SCOTUS starting Nov. 6 and ending Dec. 1 when the Dobbs v. Jackson case is argued. Details on the 12-city tour, with multiple stops including one in front of CNN in Atlanta, click here.
For interviews, contact Kristi Hamrick at [email protected] or [email protected]
READY FOR A WORLD AFTER ROE: Students for Life of America's post-Roe plan for supporting women and their children, born and preborn, includes a national Campaign for Abortion Free Cities along with Standing with You, a 50-state plan for serving pregnant and parenting women. Check out Vice News' ride-along with an AFC stop in Texas.
–30–
Students for Life Action (SFLAction), a 501c4, along with its sister organization, Students for Life of America (SFLA), a 501c3, make up the nation's largest, pro-life, youth organization as well as operating a political and policy operation engaging people of all ages. Together they work to end abortion, the human rights issue of our day, and provide political, legal, and community support for women and their children, born and preborn. Headquartered in Fredericksburg, VA, SFLA has more than 1,250 groups on middle, high school, college, university, medical and law school campuses in all 50 states. SFLA creates strategy, policy and programming that connects those most targeted for abortion with people ready to help and builds a framework for political engagement on their behalf. SFLA/SFLAction has more conversations with those most targeted by the abortion industry every day, week, and year than any other pro-life outreach in the world. Every week, Students for Life entities reach more than 2 million people across social media platforms to have nearly 200,000 digital conversations. Under the leadership of SFLA/SFLAction President Kristan Hawkins, who was recruited to build the organization, SFLA has grown over the last 15 years into a $15 million organization preparing for a Post-Roe America.