From the SFLA Blog
Students for Life Asks U of Pittsburgh to Please Quit Experimenting on Aborted Babies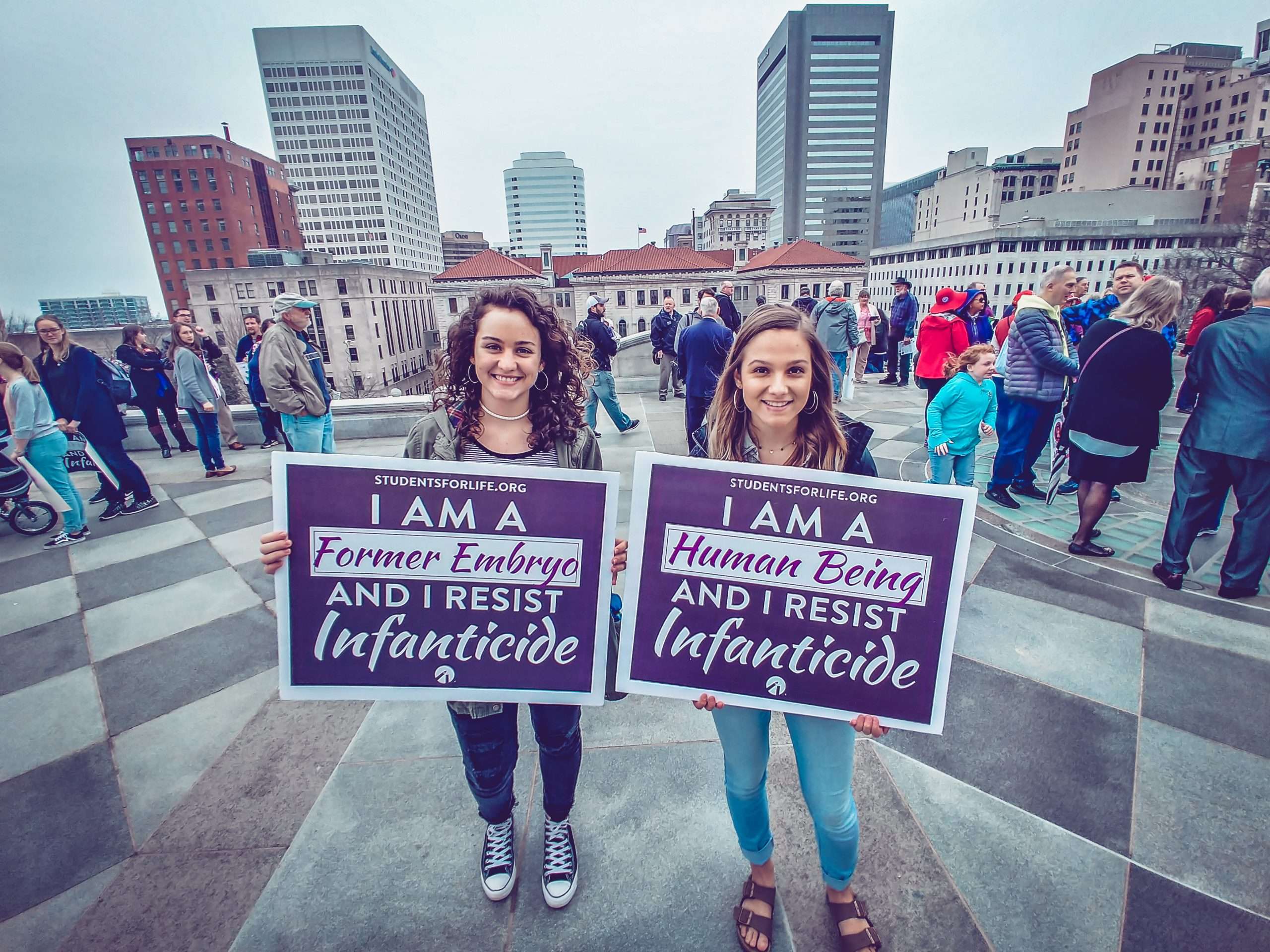 Brenna Lewis - 13 Oct 2021
Ever since it was unearthed that the University of Pittsburgh is committing horrific human rights atrocities under the guise of "research," Students for Life has been working to expose and end it. In short, the medical center has been targeting minority babies, birthing them alive and whole, and dissecting them alive to harvest their kidneys.
Read more about the allegations and our efforts here. 
In May, Students for Life and other pro-life allies rallied at the University of Pittsburgh (UPitt) to demand action on the university's inhumane research on aborted children. The university's activities were recently exposed in a video and testimony by David Daleiden of the Center for Medical Progress.
On Monday, UPitt's Women's Hospital had a Board of Directors meeting, and Students for Life submitted comments which were read aloud at the meeting. Read the submitted comments below…
Members of the Board,
The Pro-Life Generation demands an END to the barbaric human rights abuses being committed on born and preborn human children with the cooperation of the University of Pittsburgh and UPMC Magee-Women's Hospital. Hospitals exist to heal and preserve life, and yet Magee-Women's Hospital has utterly betrayed that mandate of Hippocratic medicine by actively participating in the intentional and violent destruction of innocent human life by carrying out elective abortions.
And that is not even where the abuse ends. After killing these defenseless children, UPMC then colludes with researchers who can only be characterized as psychopathic to hand over the bodies of its abortion victims for gruesome experimentation.
These experiments include scalping dead children and grafting their deceased remains onto the backs of living lab rats to satisfy grotesque and indefensible curiosity about whether those animals can grow the hair that should be on the intact head of a living Pennsylvania child.
Other experiments funded by UPMC include "research" in which children are dissected to harvest their livers.
No ends can justify these means. There is no disease or scientific curiosity whose moral import outweighs the right of an innocent child to care and protection from harm.
UPMC Magee-Women's Hospital claims it is "committed to providing superior health care to the families of western Pennsylvania," stating that this includes "infants." The children butchered inside your facility and handed over to deranged Frankenstein researchers would beg to differ, if they were here to voice a position.
But they're not. Because of your organization.
Kristan Hawkins
President, Students for Life of America and Students for Life Action
Students for Life of America will continue challenging UPitt to end their barbarism and treat all human beings with respect, regardless of their age, ability, size, or dependency.